Are you all prepared yet? I've literally just bought my first Christmas present! I'm not panicking (lying through my teeth) I always have good intentions of starting early festive preparations and I'm tempted to look at the last four years running up to Christmas when I've written an intro near identical at this time of year.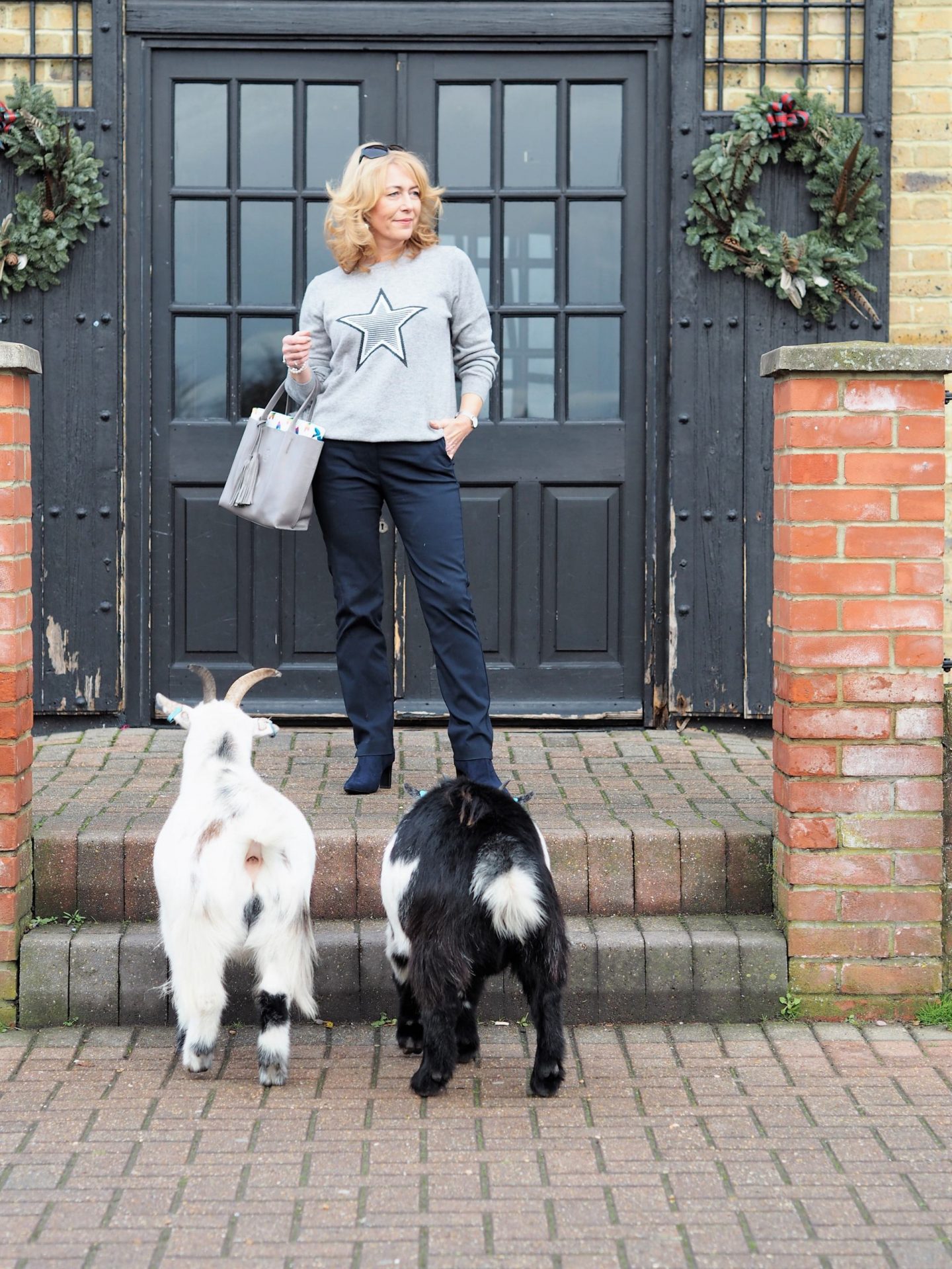 Looking for somewhere to take shots of this festive jumper from Woolovers I came across a lovely building near home called Cromwell Manor this is an exclusive 15th-century wedding and banqueting venue in Essex. No sooner than I stood outside for the first photo, I was greeted by some furry friends!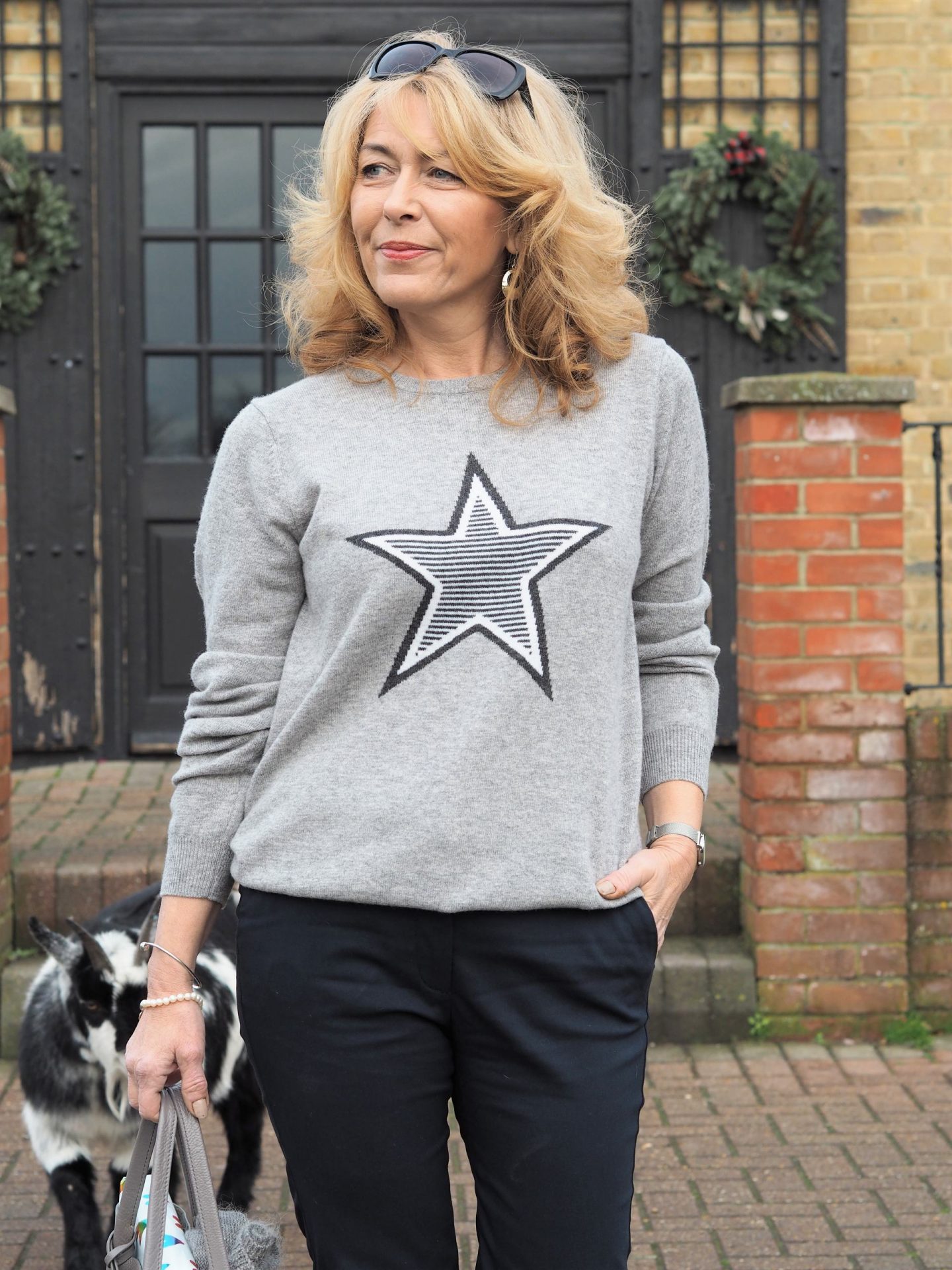 Before I get into talking about how cute the goats were, let's talk about this gorgeous Woolovers jumper. There will be a 20% off discount code at the end of this post too. And have you seen the loungewear from the last post I wore for the new dressing room reveal I'm literally living in that when I'm indoors.
festive but still wearable at any time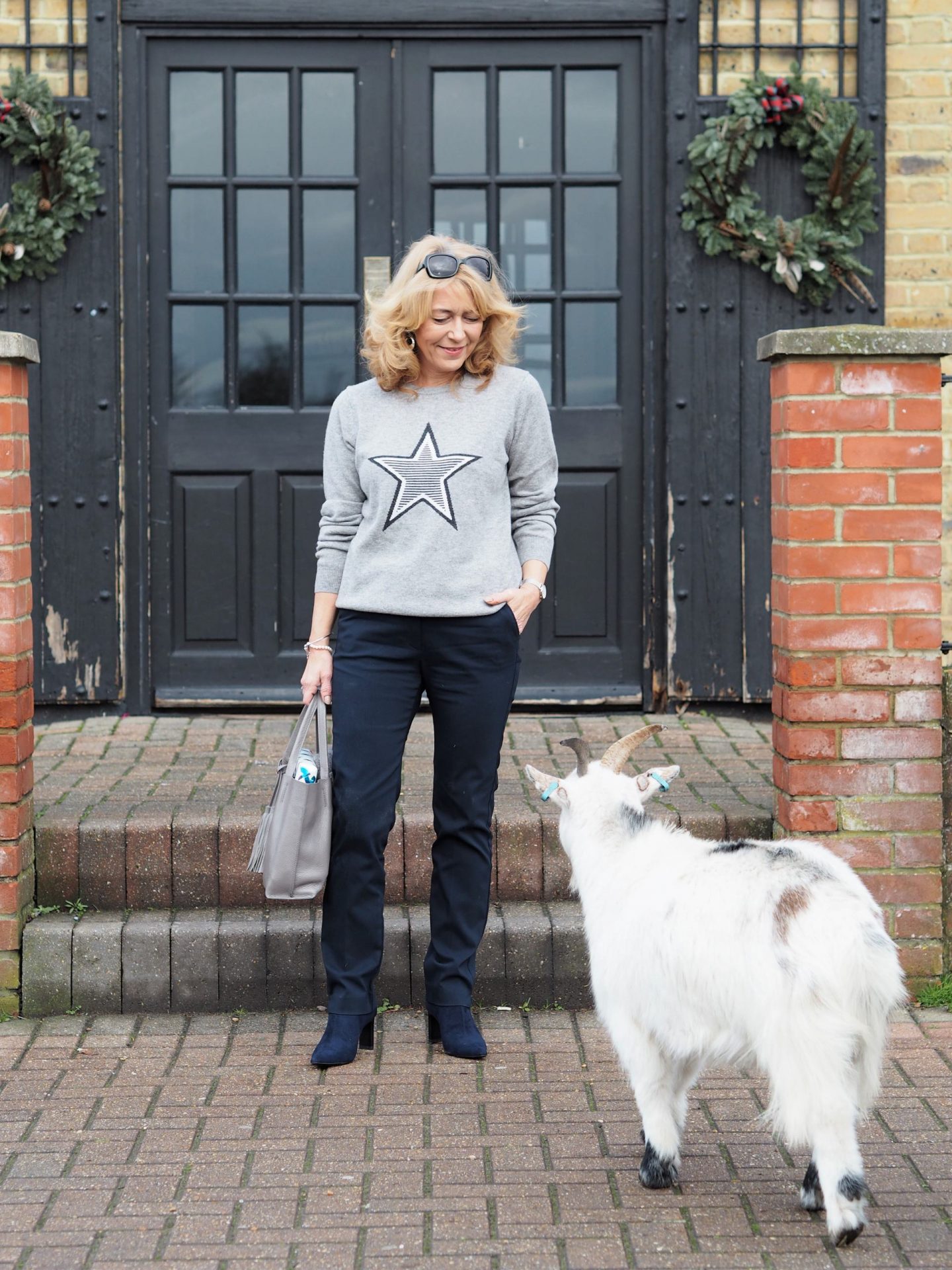 Ooo hello, I said. It was like the goats just had to get in on the action! or get into my handbag!
This is the second Grey jumper I've chosen from Woolovers. I have a plain roll-neck too. I liked the star print on the front, it's festive but not so much that it's not wearable after the festive period.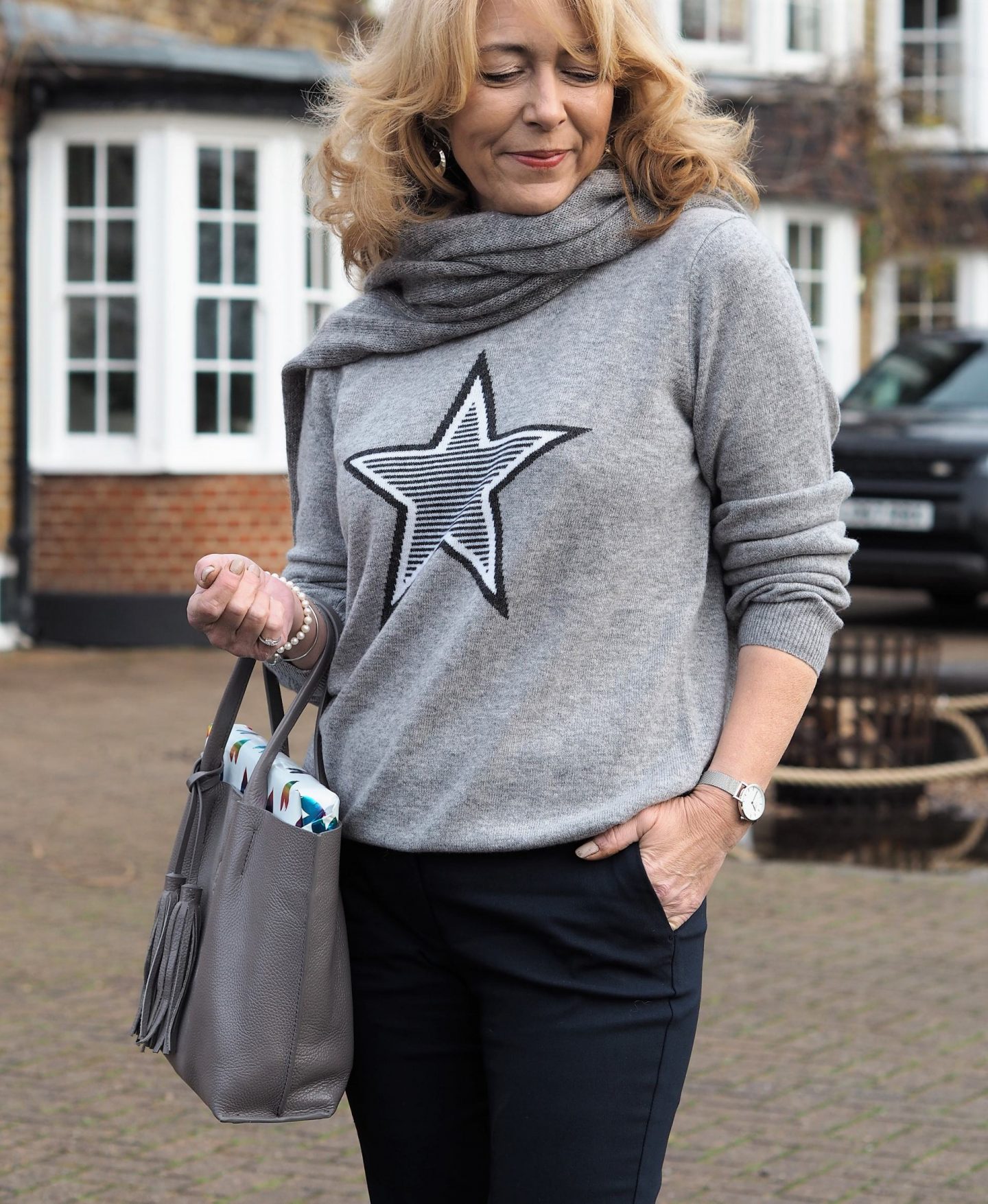 Soft merino wool and 10% cashmere, this crew neck regular fit jumper is really warm. I just added a scarf for a little extra from the cold breeze. It's available in other brighter colourways too.
There's barely a day goes by that I'm not wearing something from Woolovers. I have a good few designs from this brand and the quality and durability of their yarns are really good. I wash all of mine in the washing machine on a wool wash and they are fine.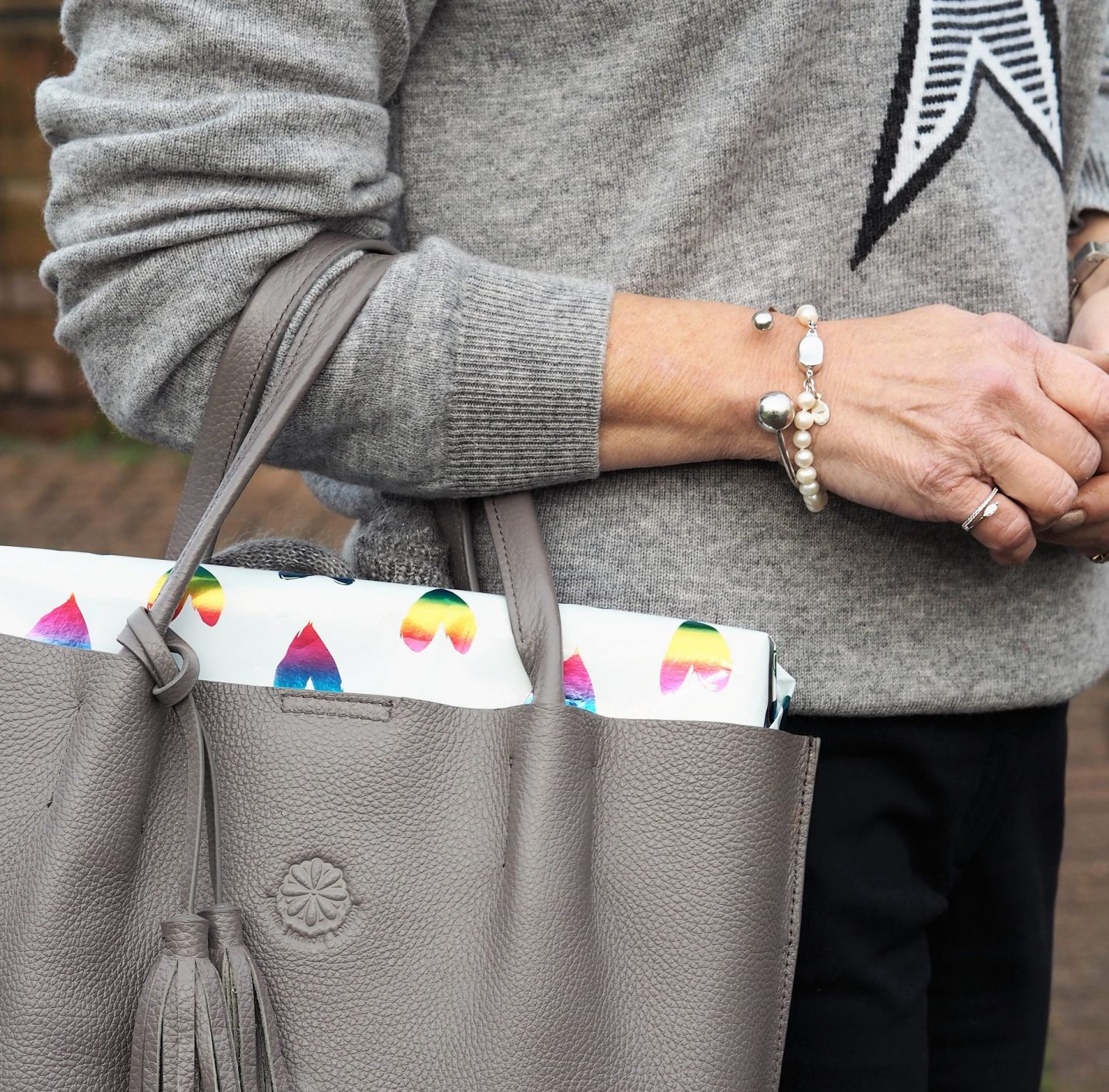 I've added silver and pearl accessories. The bracelet is one of my most worn from my favourite jewellery brand Claudia Bradby.
The bag is a couple of years old now, from Nadia Minkoff. Not available in Grey but it's still available in other colour-ways.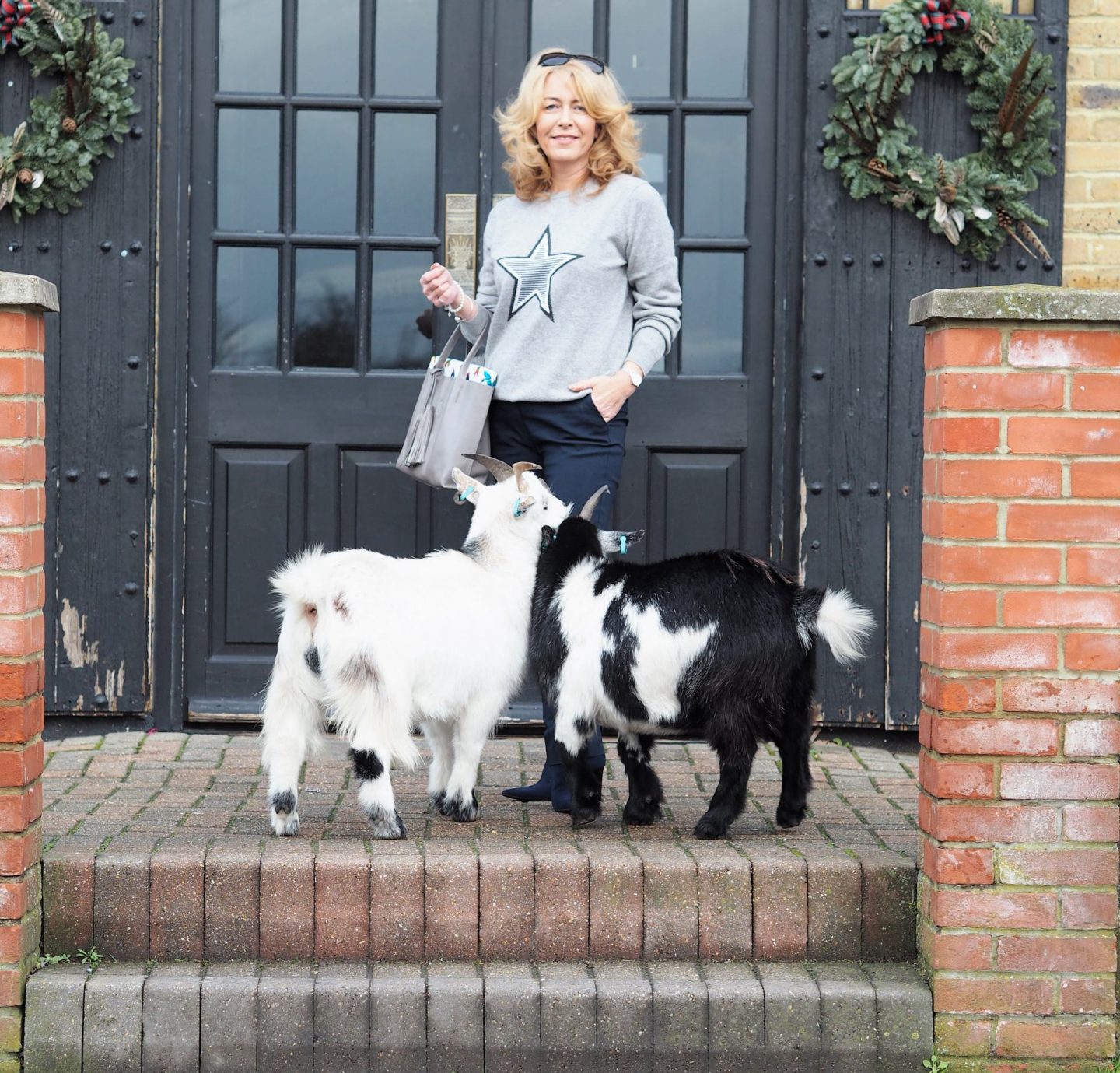 The goats decided to join in for photos. They were absolute pro's. They wouldn't swirl around on command though!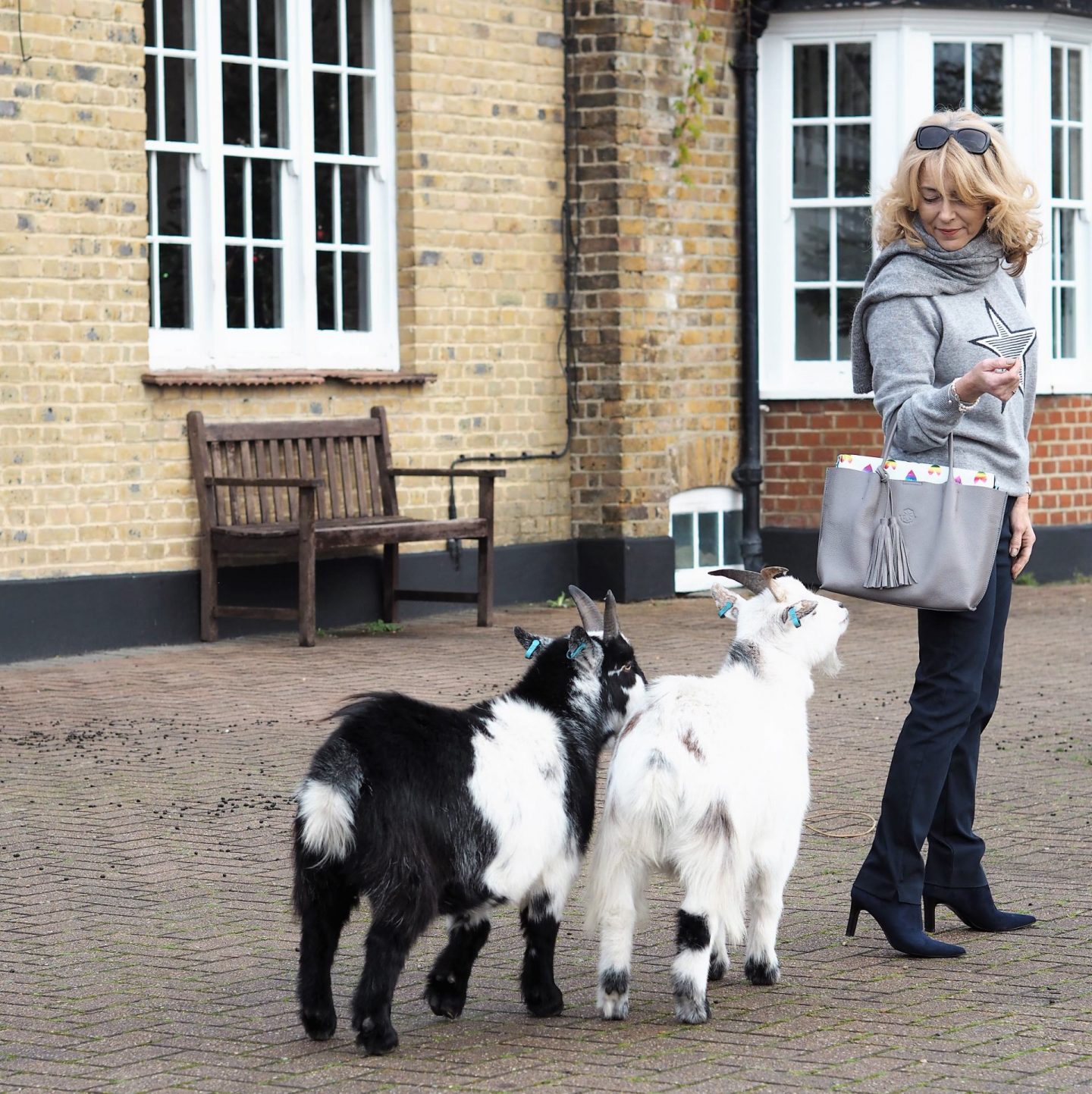 Want to come home with me? They followed my every move! The white one was determined to get hold of those tassels!
The trousers and boots were a bargain buy purchase from the Black Friday sales. I fancied a pair of new Navy trousers and boots. I think Grey and Navy work so well together.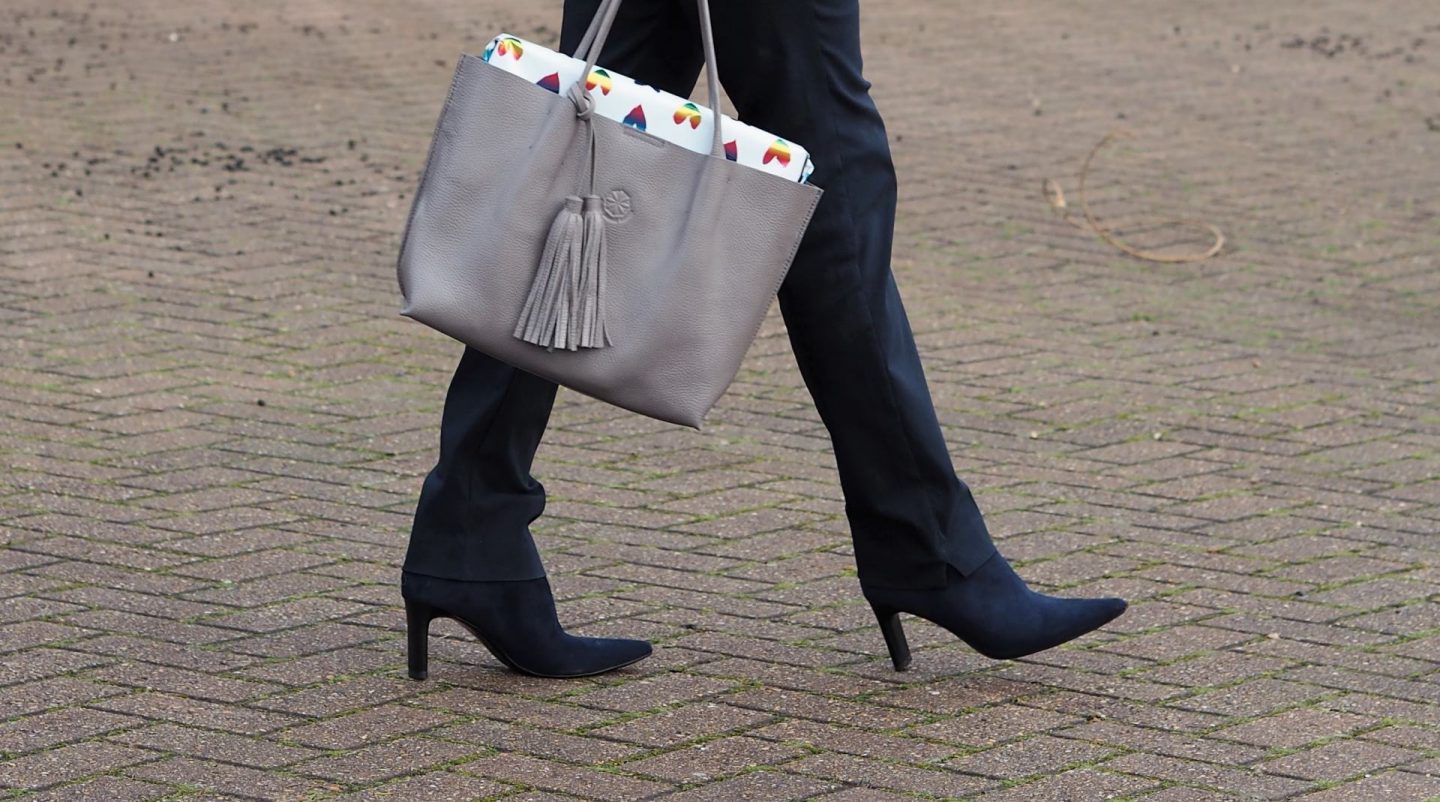 I'm really pleased with the boots. The perfect height heel.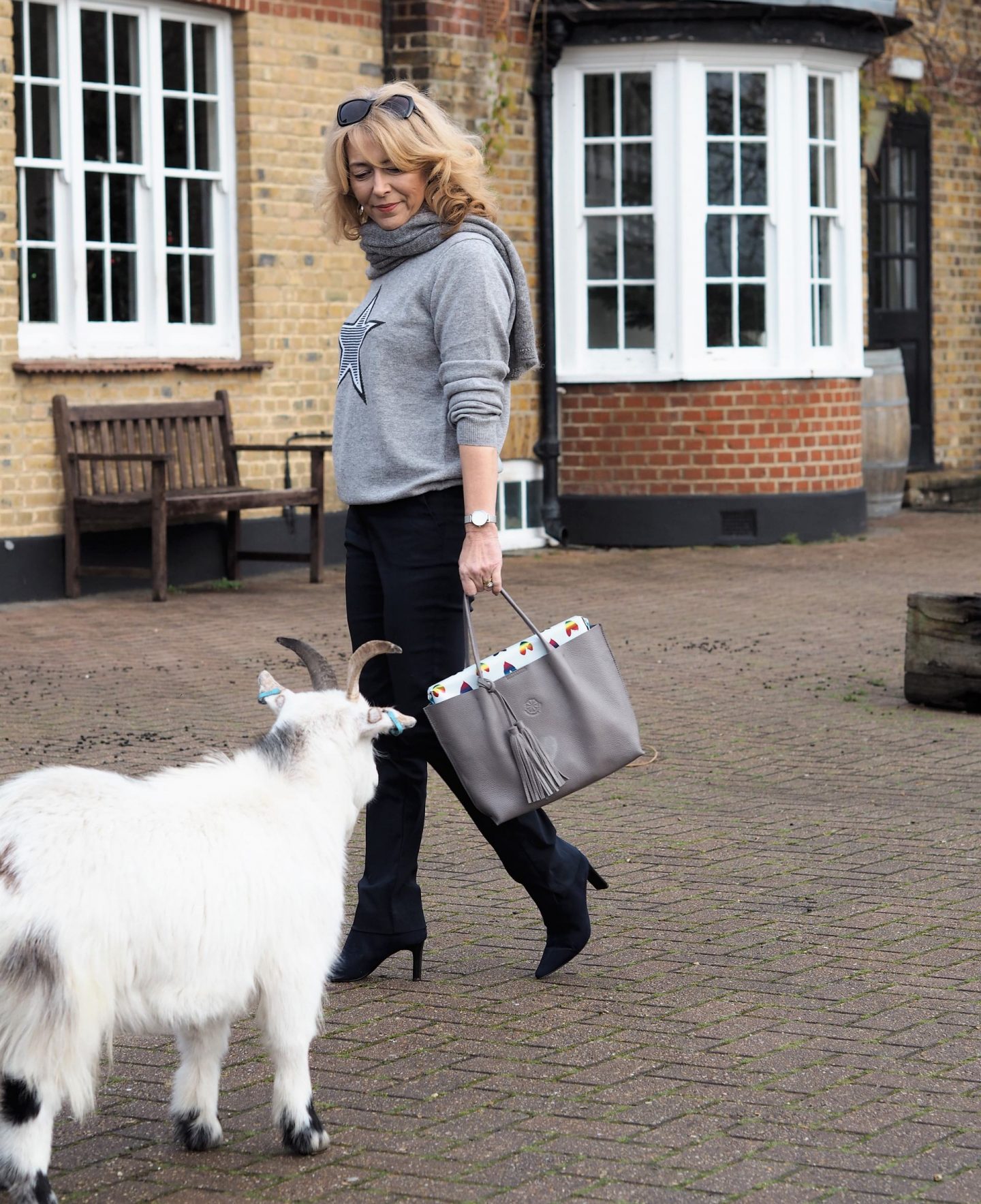 I kept trying to coax the goats to stand face front but it just wasn't that simple. I was going around in circles!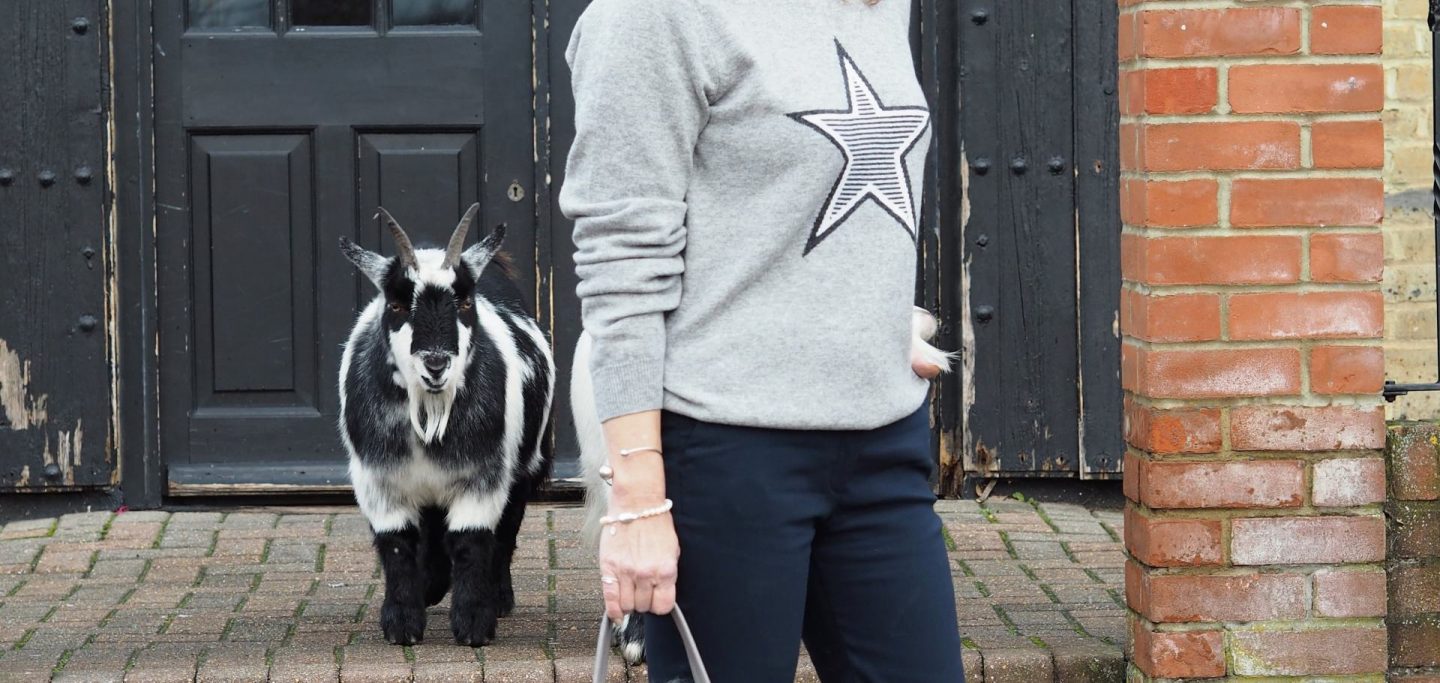 I finally managed to get this one face on though. How cute is that face? A perfect contrasting photo of Merino and Goat!
Get your 20% discount at Woolovers using the code VANITY20
Shop The look
---
Please be aware that there are affiliate links included in this post at no cost to you if they are clicked on
---
Thank you for stopping by!
Come back for more. Click on the subscribe form below
YOU MAY HAVE A FRIEND THAT'S INTERESTED IN THIS? PLEASE USE THE SHARE BUTTONS
XO LAURIE
Subscribe for the latest updates!