I got a lovely invite recently to choose a daytime outfit plus a party outfit for the latest collection by Apricot. A brand that I hadn't tried before until now and I can already say I'm impressed.
The good thing about this photoshoot, is that it shows that a broad mixed age group is catered for on their website and shops. The age gap regarding our high street shops is something I really don't worry about. If I like it, I try it. And if I like it on me I will buy, even if it is a shop aimed at the young age bracket.
I know it's a subject you, my readers have touched on before, not feeling comfortable with going into stores targetting the young, so I think you will love Apricot for its style that any age group can wear.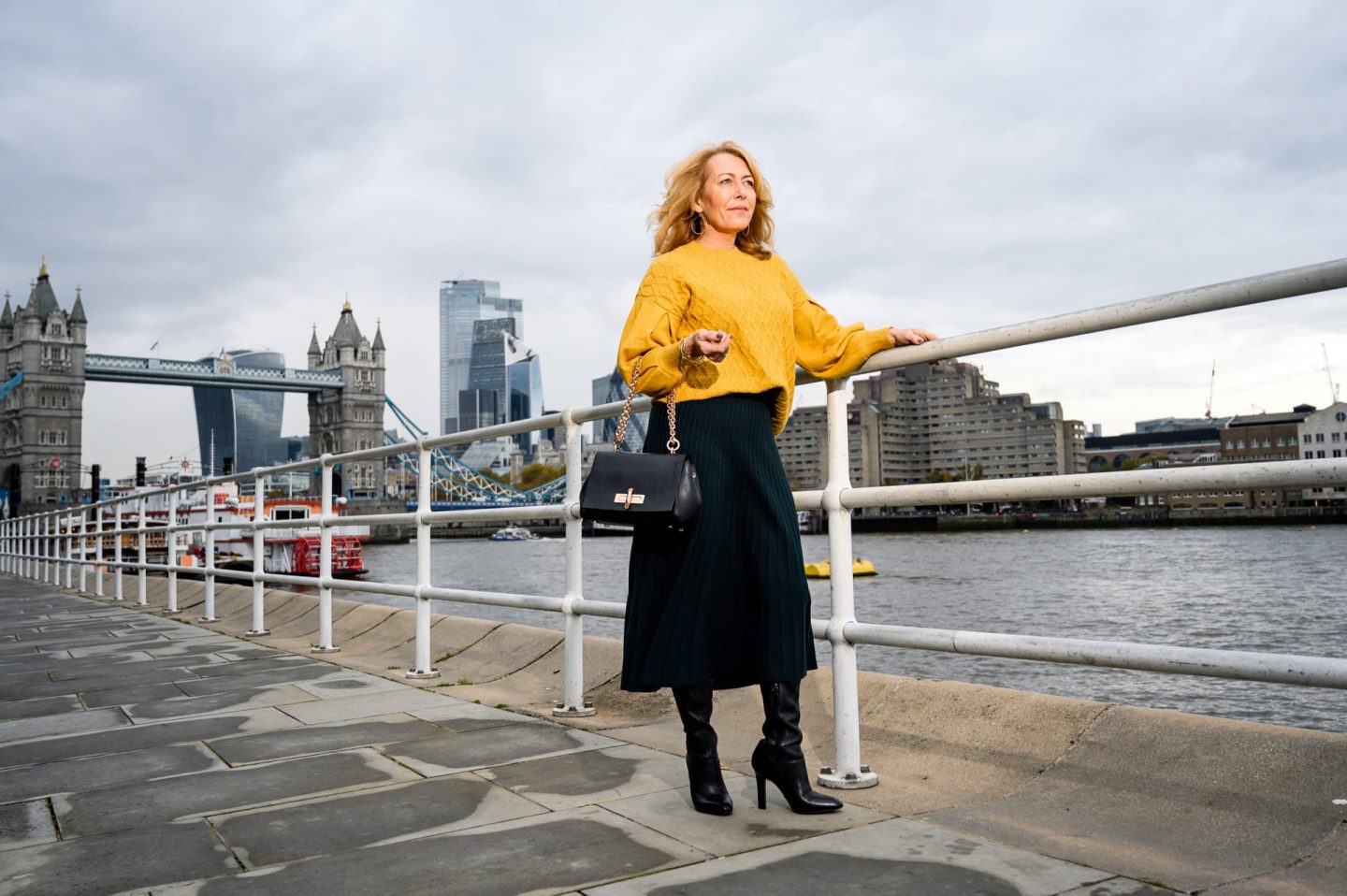 A train into Fenchurch Street was all I had to take and then Butlers Wharf was just around the corner. I'm just starting to discover more of the East side of London. I haven't finished exploring the west even though I lived there for ten years!
It's really quite lovely at Butlers Wharf. The views of the Thames are amazing. The weather was pretty bad though! It rained nearly all day and photos were taken at the best opportunity.
The daytime outfit of choice was the Mustard jumper. I just fell in love with the sleeves!A green knit faux pleated skirt paired up very nicely with the jumper.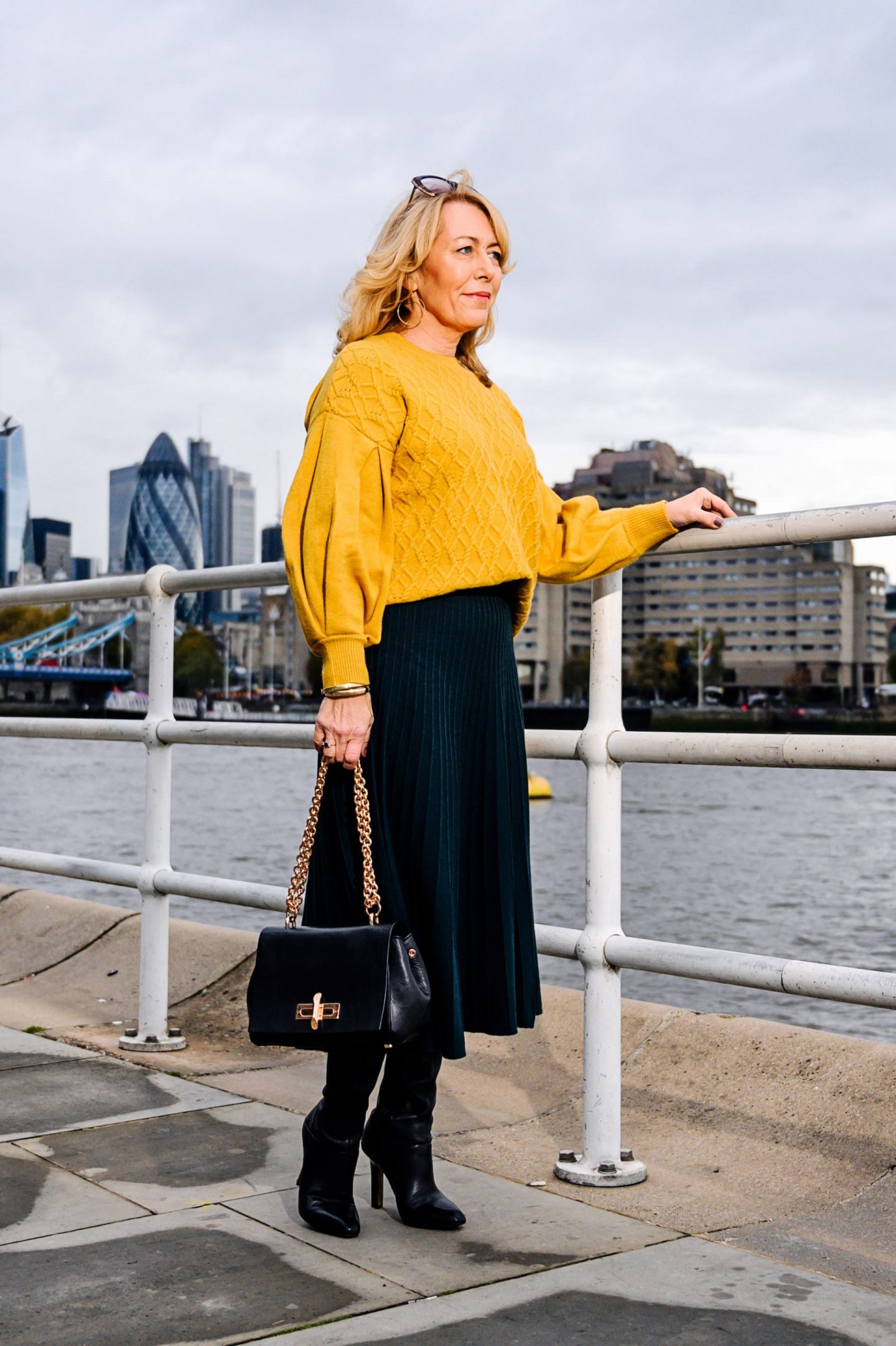 Accessories had to be chosen carefully. I wanted to travel light in case I went somewhere else after the photoshoot, so my accessories had to work with both the day and nighttime outfit. I chose my Black Amanda Wakeley bag and my Reiss boots.
I've worn this Apricot outfit a few times since the shoot. I love it!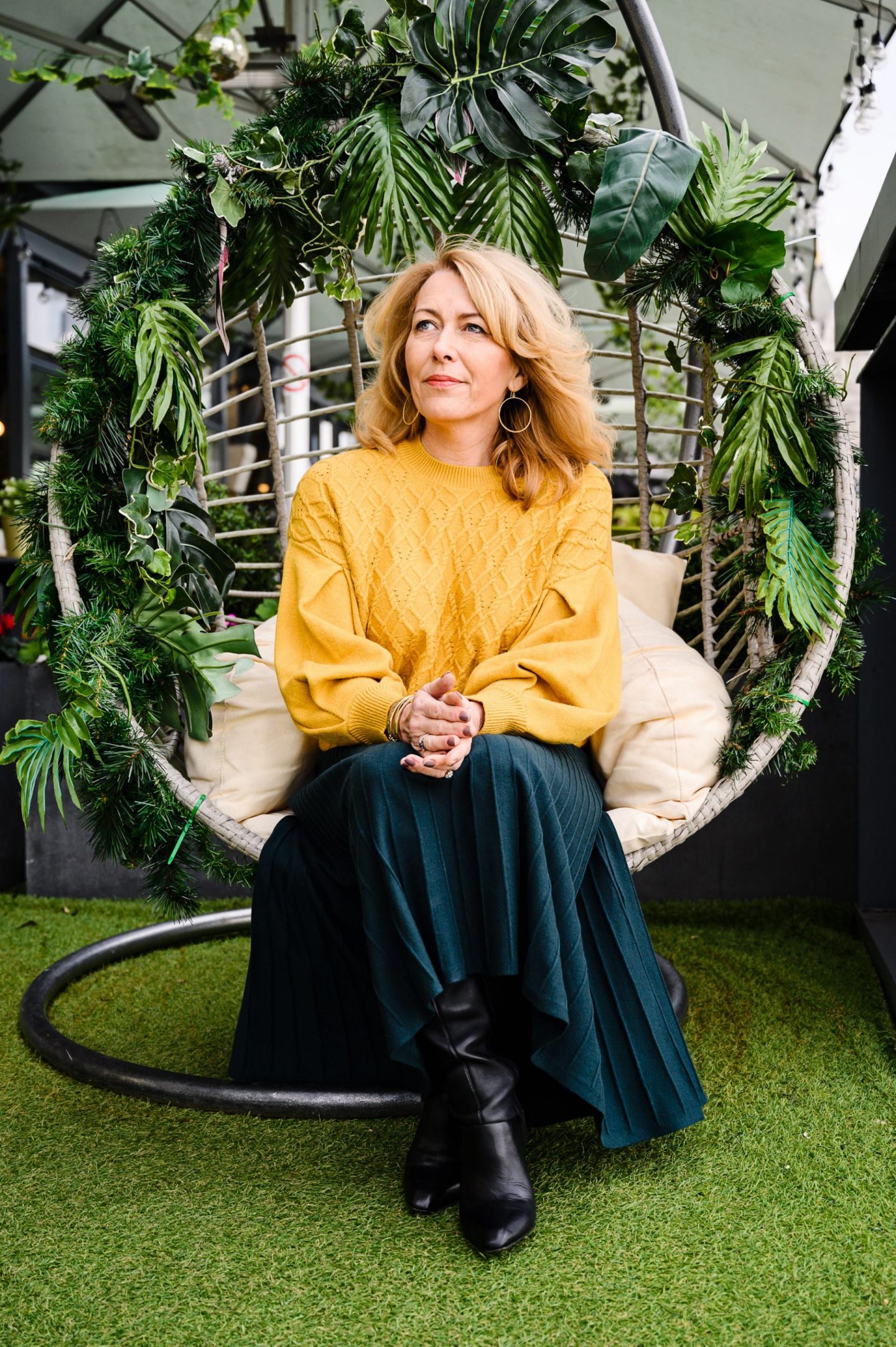 The skirt is faux pleated by way of lots of stitched seams running down it. I sized up one when I ordered, it's got an elastic waistband and I prefer to wear them on the looser side, so there are no bulges at all. I love the colour of the skirt and I think it pairs well with the mustard jumper.
I've washed the skirt and the jumper and they machine wash really well. The detailing on the jumper is gorgeous, it's really soft and a lot heavier than it looks. I've actually ordered the jumper in Grey because I like it so much.
The hair too a swift nose dive in the damp weather! It was really cold too. But it was lovely sitting at the different cafe's that are along Butlers Wharf. I will definitely come here in the summer.
Meet the rest of the Apricot team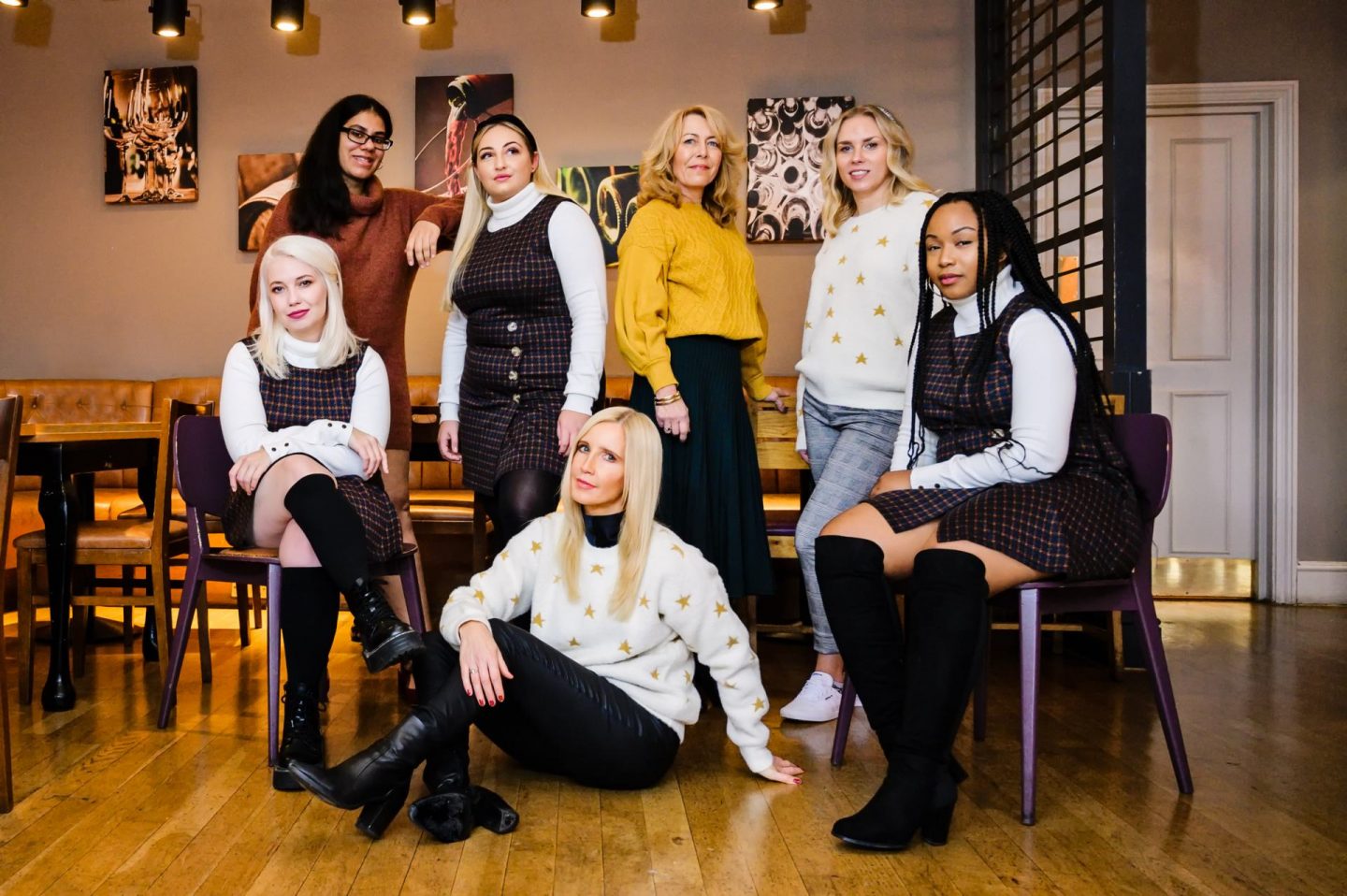 A varied mixture of ages. It was lovely meeting and chatting with the other bloggers. I will list them below for you and you might want to take a look at their blogs.
Sharron Goodyear (sitting) and her husband were actually taking the photos for the day, and a very good job they did too. I couldn't understand why three of the girls were wearing the same outfit? good for them, it's their chosen outfit and they look great but there are so many lovely outfits to choose from on the Apricot site and it's a shame, not more of what's available is seen in this shoot.
Time for an evening look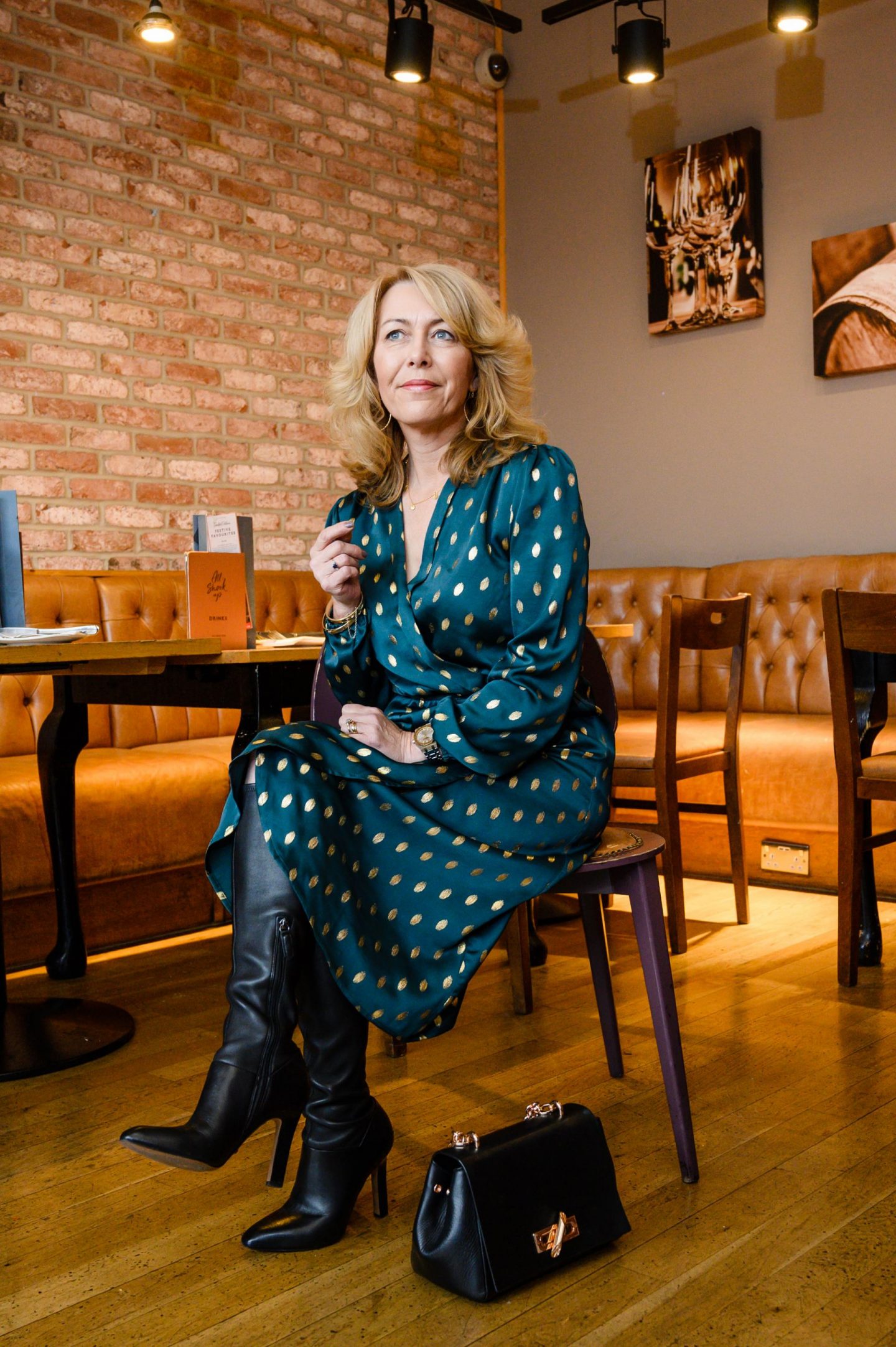 I chose the gorgeous Green and Gold foil wrap dress for look two. I had this dress in a bag on the way to London and I was impressed that it didn't have one crease in it when I put it on.
Elasticated at the waist and sleeves. The wrap at the top was pinned (I always pin for no gaping!) A wrap split down the front to the side, it's a really lovely dress. Add Gold heels and bag for a real dressed up look, it's great for a party and if you don't like the Green it's available in Black too.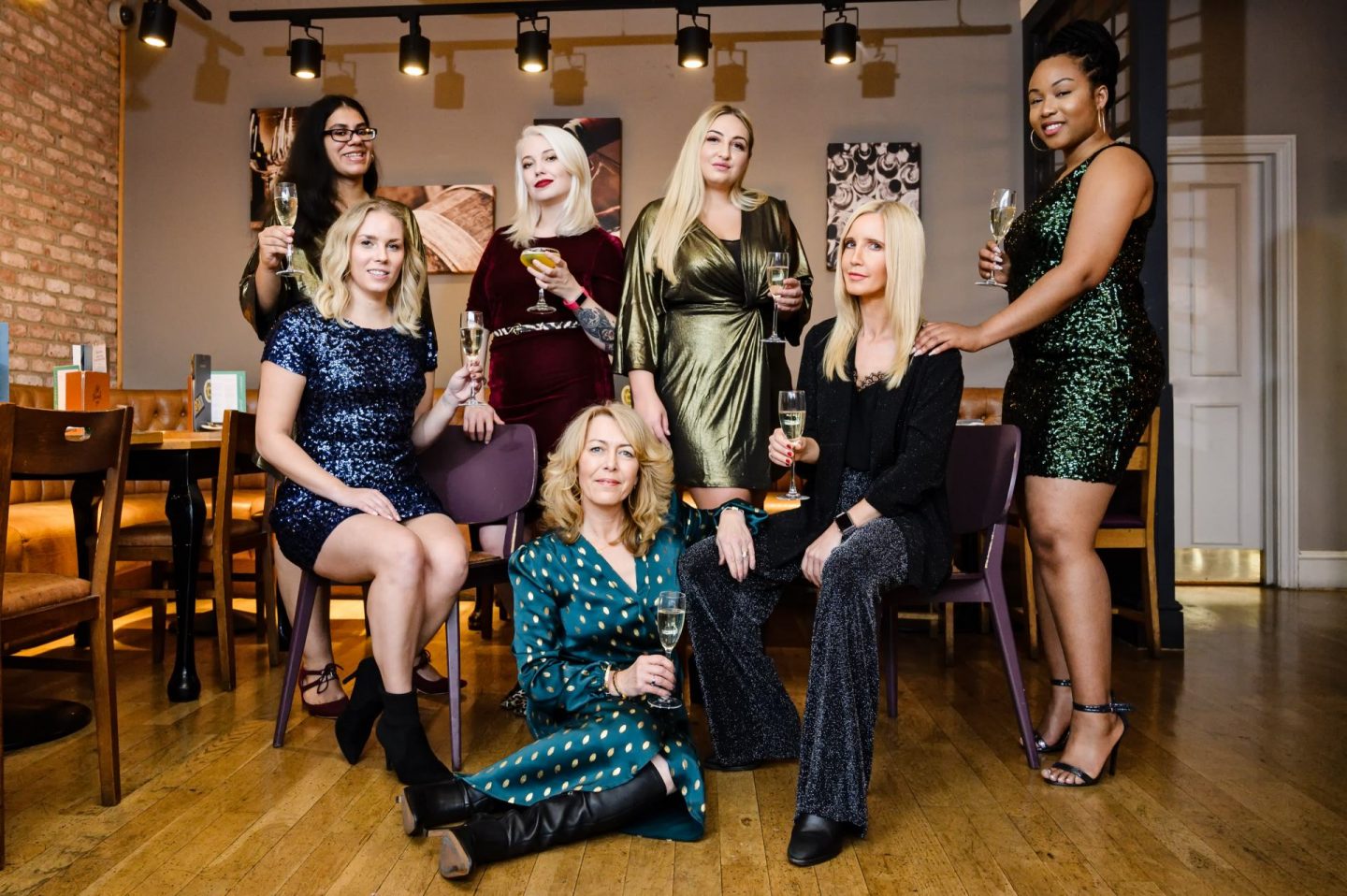 Don't we all look grand! I love the sequined dresses. The girls look amazing in them. A little short for me though! I loved Sharron's outfit too, the lurex trousers looked so comfortable.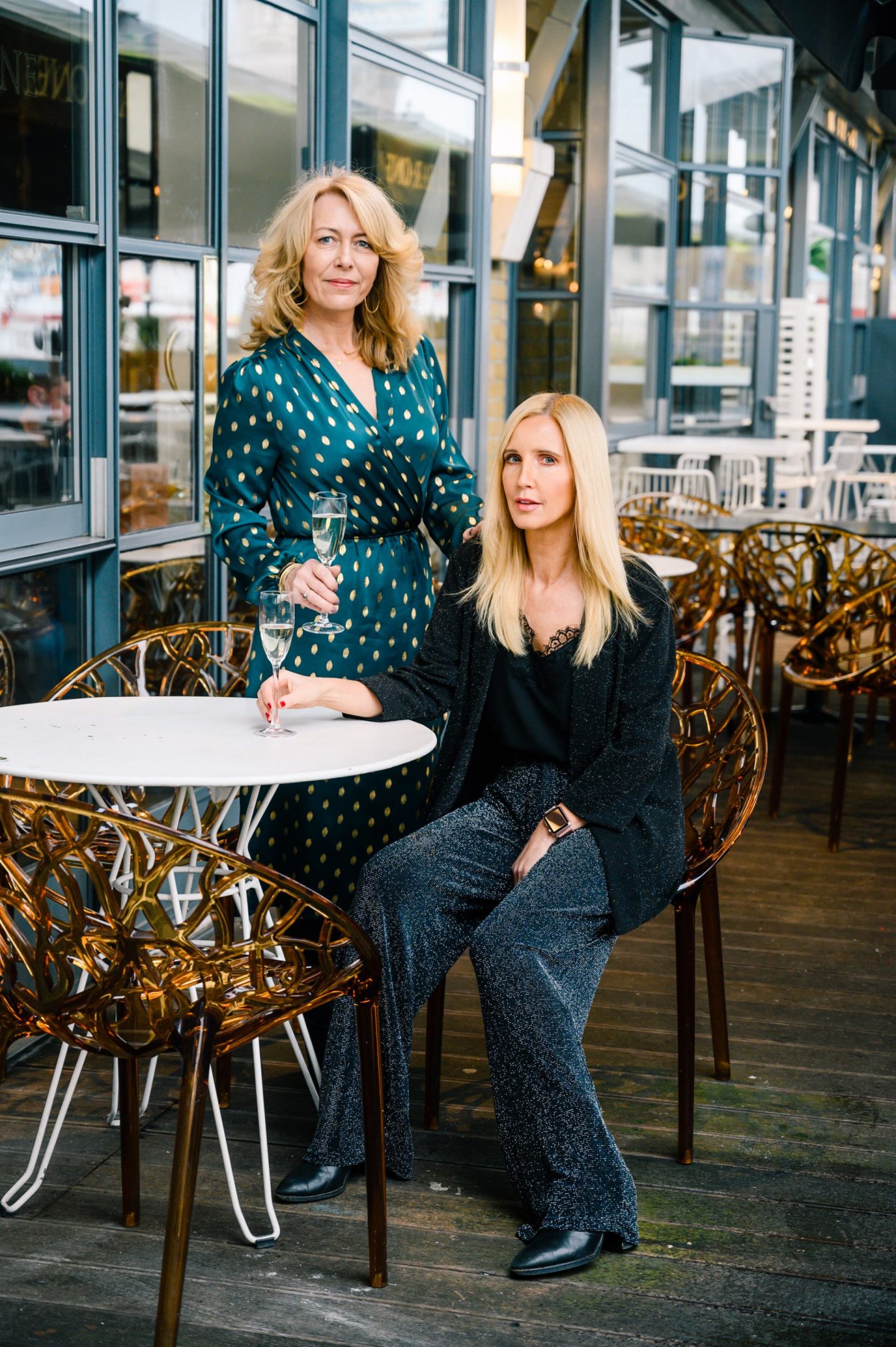 I'm seriously thinking about ordering the trousers Sharron is wearing too. now too! Everything on the Apricot site is well priced. I can vouch for my outfits being of good quality too. The dress is a mere £29.00 a perfect price when we have so much to fork out for in the run-up to Christmas.
Do take a look at the Apricot site. I hope you like it and let me know your thoughts.
Shop the looks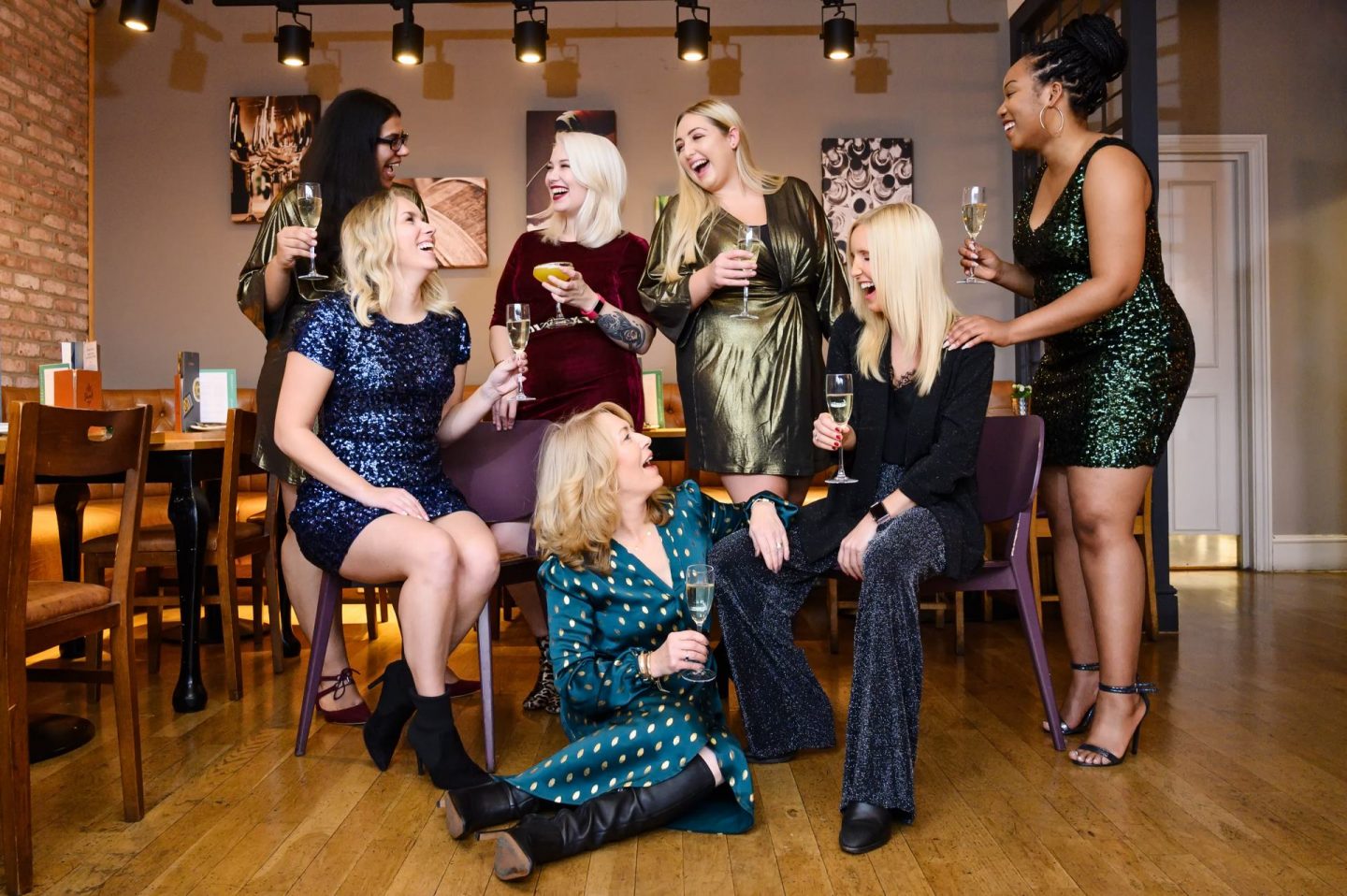 Credit to Sharron Goodyear for brilliant photography and it was lovely to meet. –Alice – Tajinda – Rachel – Jade – Korianne
---
Please be aware that there are affiliate links included in this post at no cost to you if they are clicked on
---
Thank you for stopping by!
Come back for more. Click on the subscribe form below
YOU MAY HAVE A FRIEND THAT'S INTERESTED IN THIS? PLEASE USE THE SHARE BUTTONS
XO LAURIE
Subscribe for the latest updates!