Our lives get busier and busier, don't they? There's always something to be ticked off that list of to do's. My daughter Sara is 27 years old and I still give her an advent calendar each year. When Sara was around four years old I bought her a hanging advent with fair-sized pockets to add small gifts to. And still, now I wrap up 25 small gifts each year and she always looks forward to it. Her little bit of luxury in the mornings in the run-up to Christmas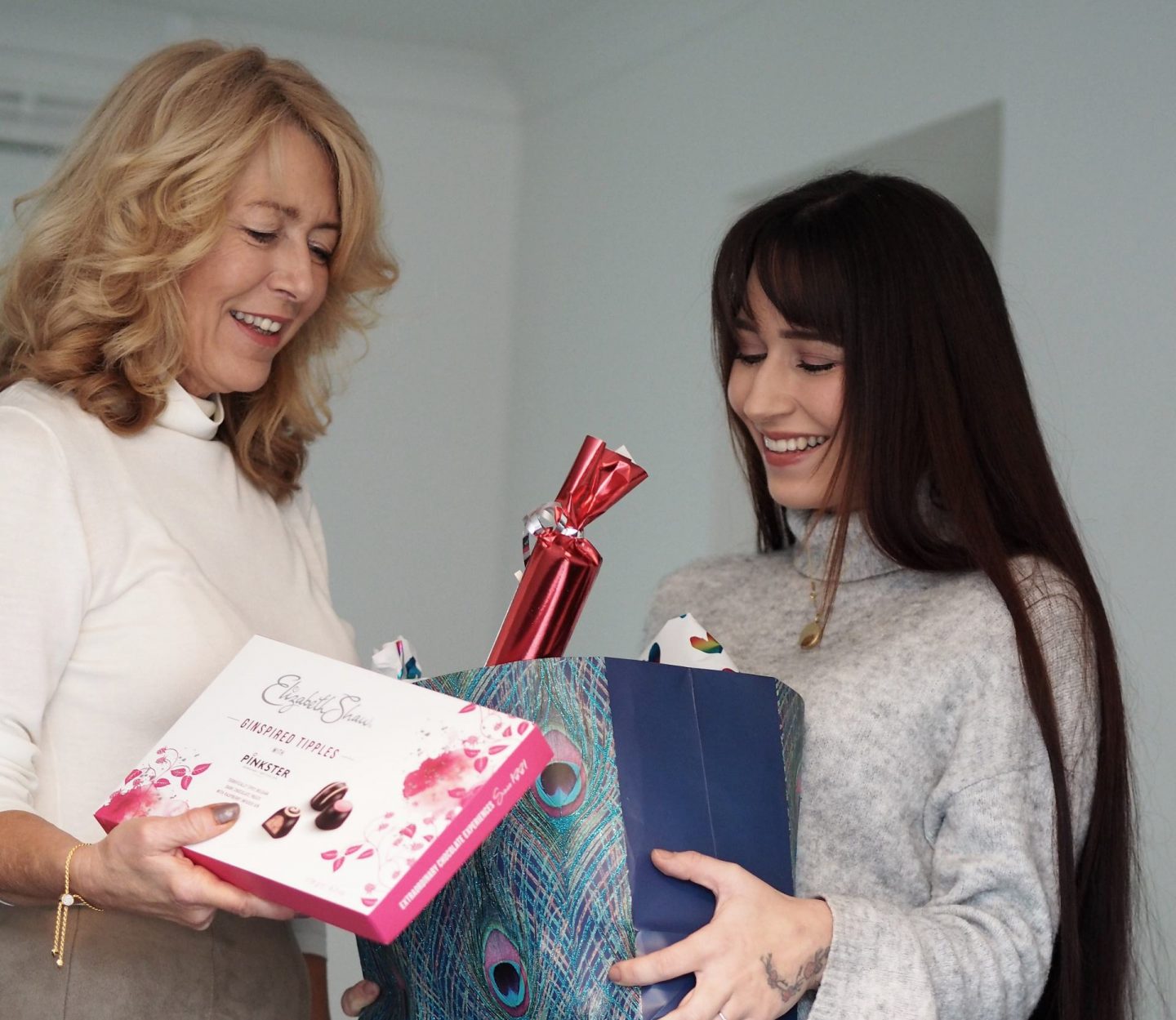 We had been chatting for a while about having a girls night in. But me being so tired with all the building work going on and Sara rarely getting any peace in the evenings ( Blake my autistic grandson can be up all night sometimes) We decided to take some much needed with no interruptions time out doing nothing but enjoying ourselves throughout the day. Nearly a whole day doing what we wanted.
I had recently been contacted by Elizabeth Shaw chocolatiers. They have partnered with Pinkster Craft Gin and created Ginspired Tipples. Armed with some goodies from Elizabeth Shaw, there were biscuits and the ever famous box of Mint Crisp ( who doesn't have them in the house at Christmas?) plus her bag of goodies for advent.
A luxury day with no interruptions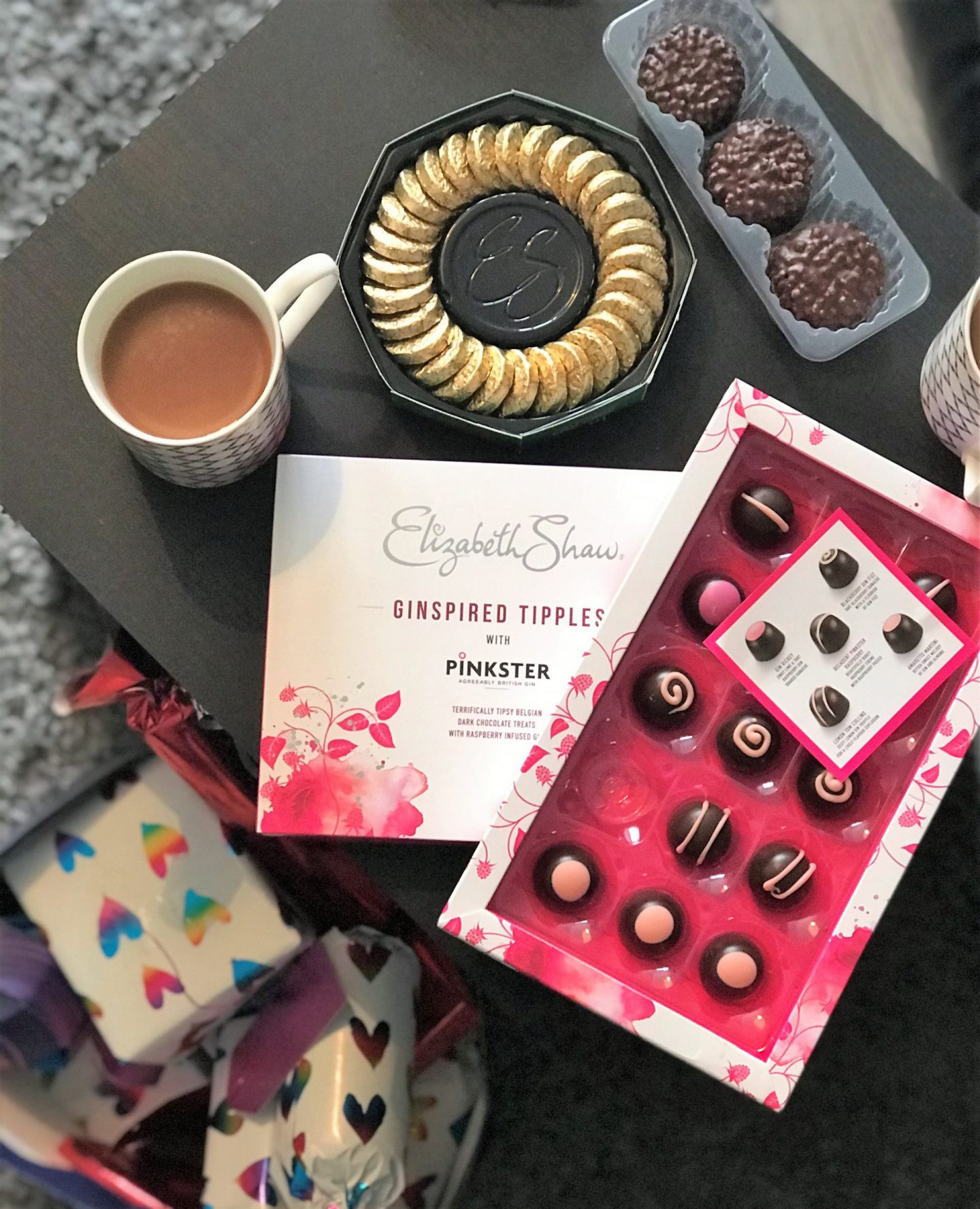 So tea was made and we settled down to watch a film, put our feet up and enjoy our little feast. The Ginspired Tipples look pretty in their box. Gin has become such a huge trend in the last couple of years, hasn't it? But if I were out partying it's always been my choice of drink.
Made with Belgian dark chocolate there's a selection of gin mixes. Raspberry, Ameretto, Blacberry, Lemon and Lime
It was so lovely to grab a few hours of just us! We really enjoyed our uninterrupted time. Proper time to talk and enjoy each others company. The time flew by though!
Tucking into one too many chocolates doesn't hurt every now and then!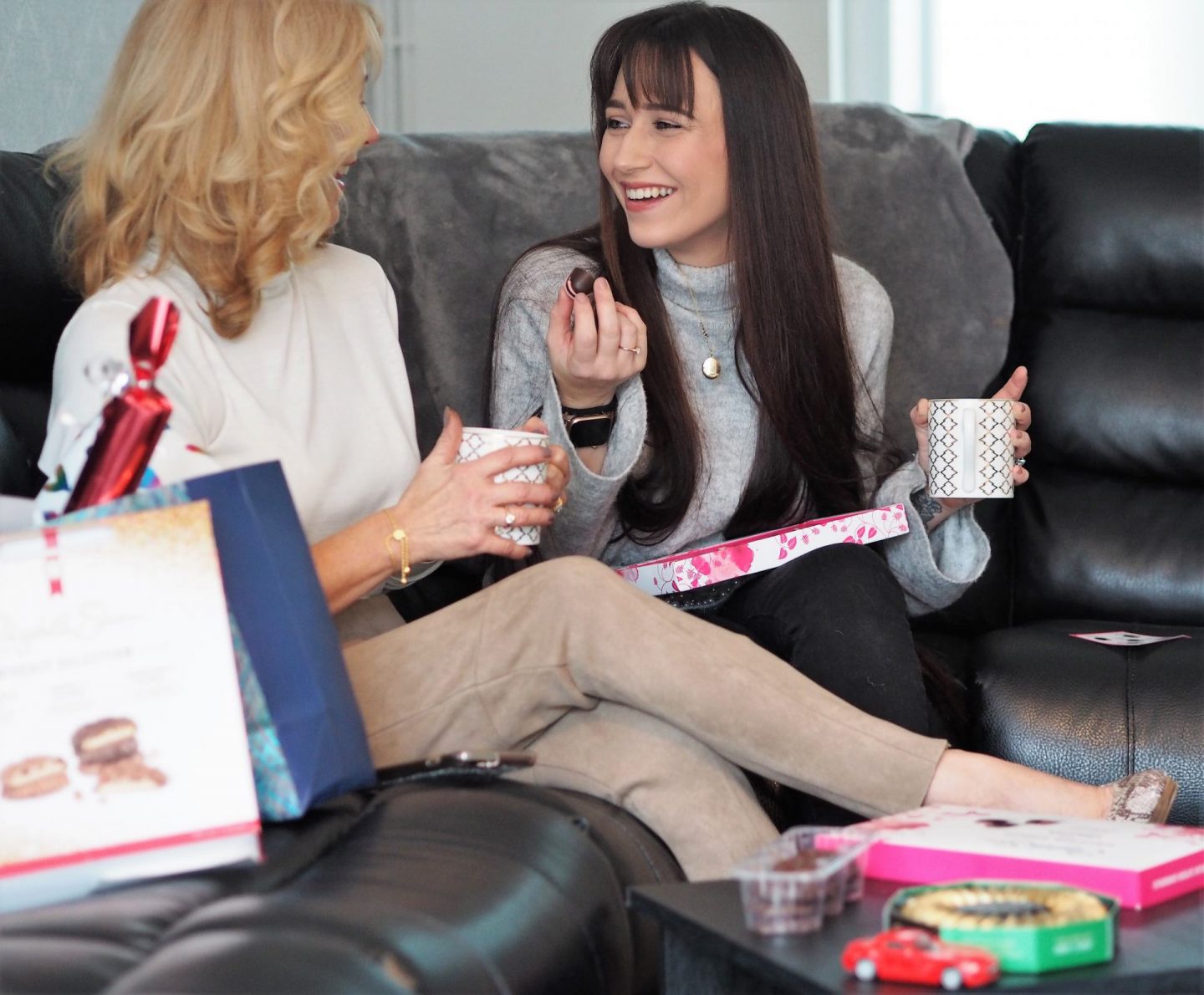 As soon as the house is finished I've decided that I will have time with friends and family. I prefer to invite or be invited to my house or theirs. It's just so much more relaxed than going out.
Conversation can flow without loud music and noisy places. I much prefer it that way. And it's lovely to have little nibbles like chocolates and ready-made finger foods. No preparation or washing up!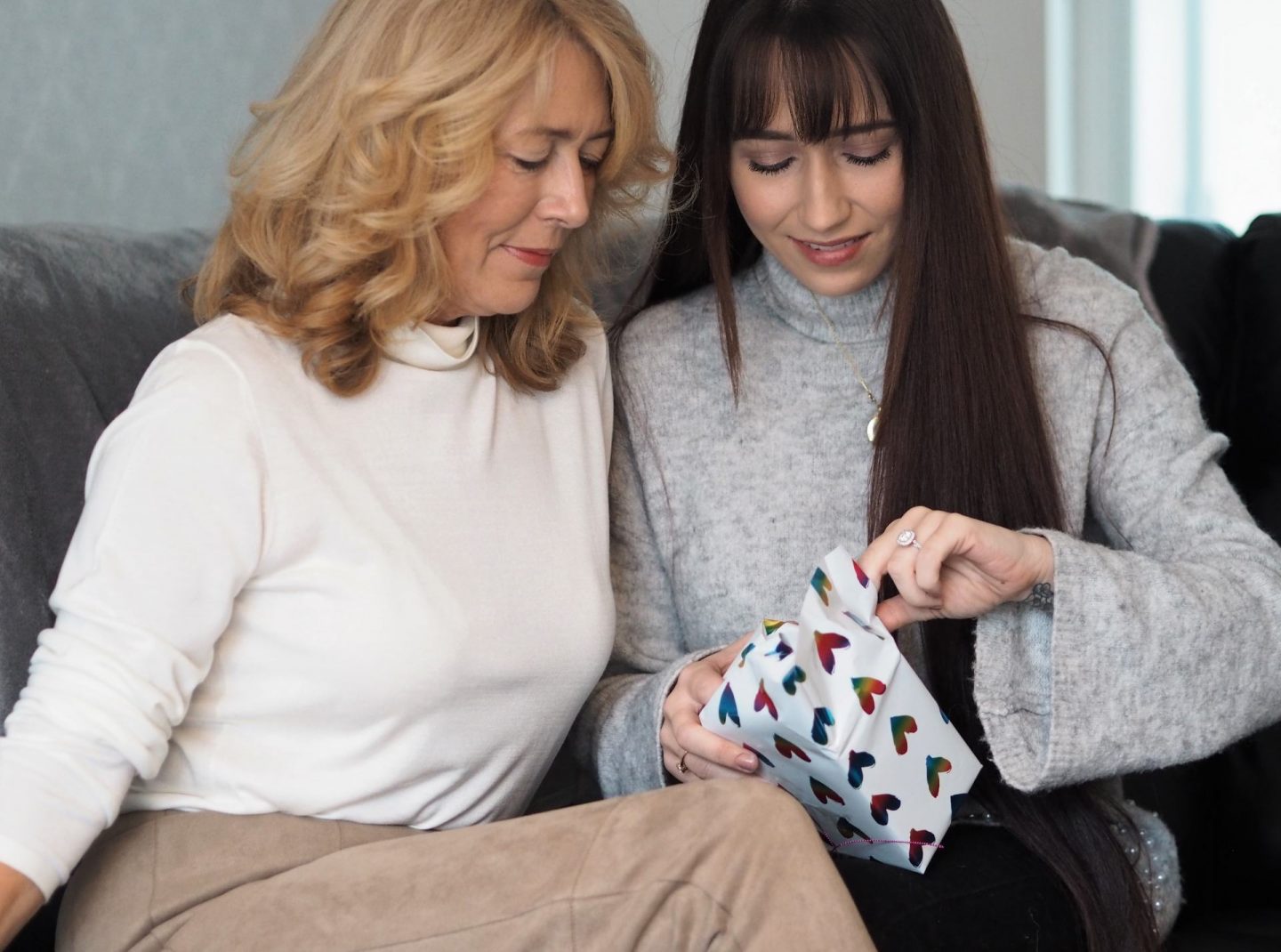 Of course, Sara talked me into letting her open the first advent gift. This is the first year for a long time (ten in fact) that I can be around to see her open some of her 25 little gifts. I now live three minutes in the car away and it's brilliant!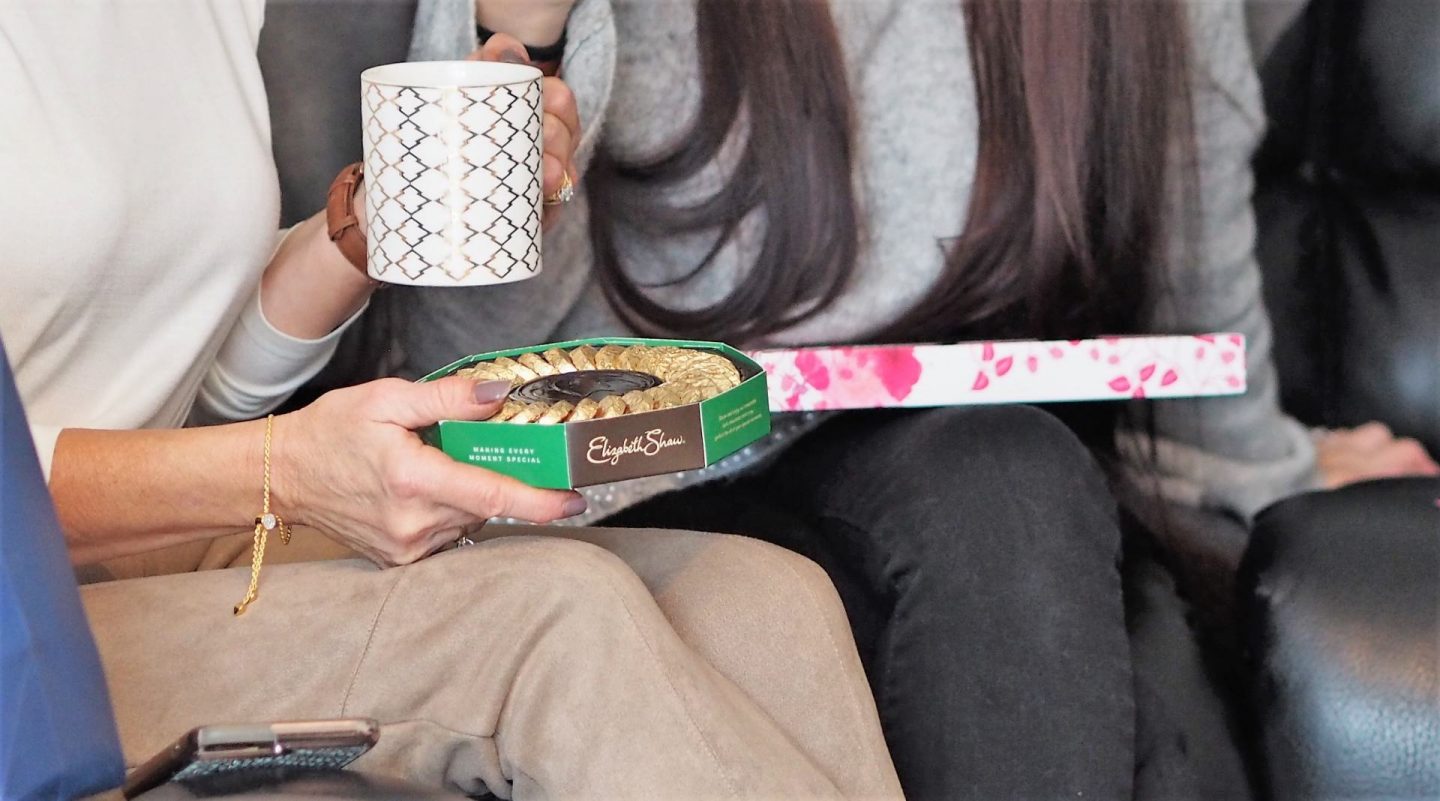 As soon as the Mint Crisp was opened we were reminiscing about these chocolates being mums favourites and then, of course, all the memories of many Christmases gone by were chatted about.
In the mornings now, we will talk about our advent gifts in the mornings. I'm opening one on my Instagam Stories if you'd like to join me?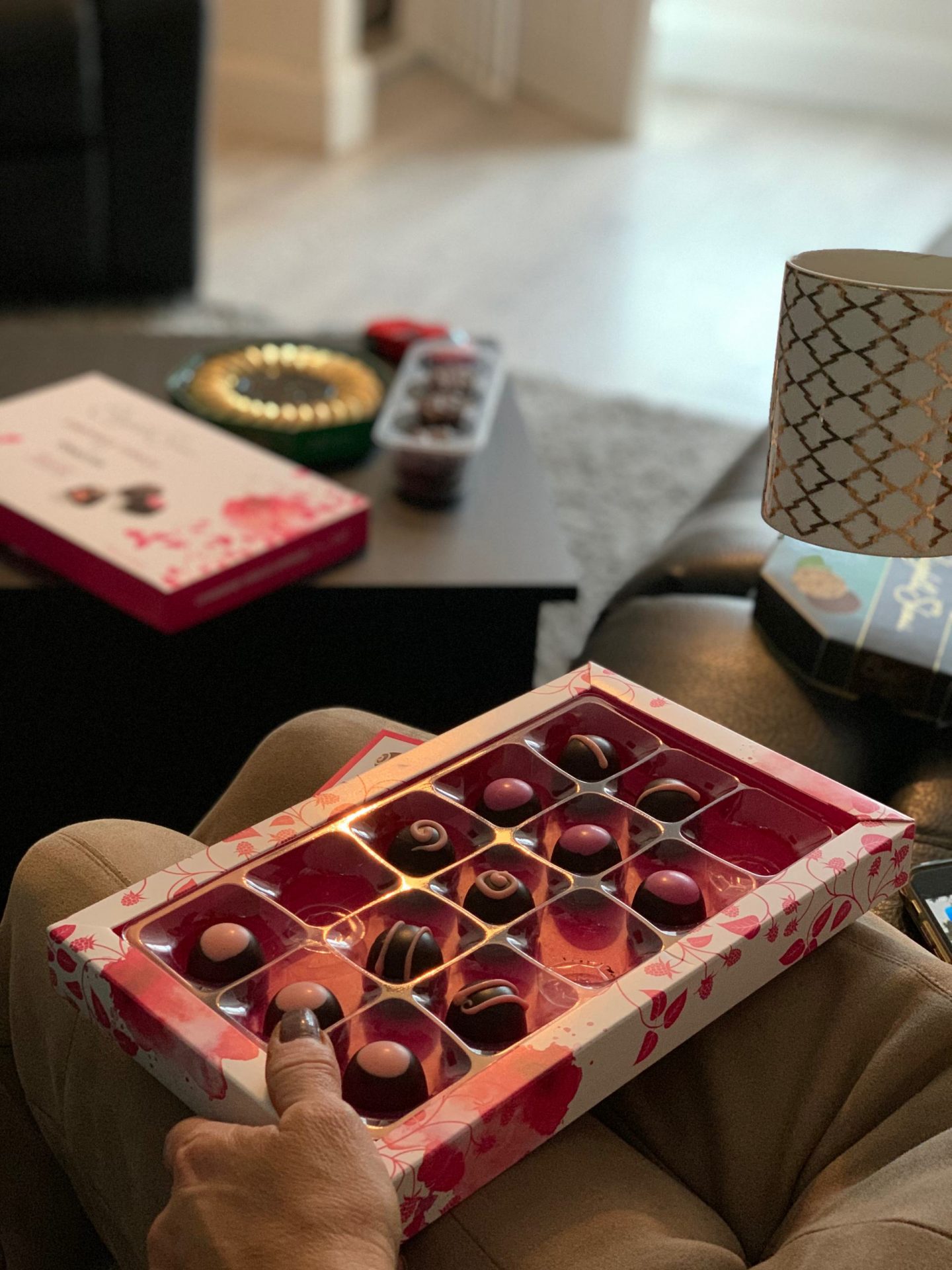 Which luxury chocolate would you choose? Ginspired Tipples or Mint Crisp? Or both! I think both make great stocking fillers and the Ginspired Tipples are very reasonably priced at rrp £7.00 You can buy them at leading supermarkets. Sainsbury's have them at present for £5.00
How do you like to spend a girls get together? Out on the town or quieter indoors? I much prefer the calmer way of life! And I must promise to myself that I will make the time to do this regularly too.
This is a sponsored post for Elizabeth Shaw luxury chocolates. I love them anyway!
Thank you for stopping by!
Come back for more. Click on the subscribe form below
YOU MAY HAVE A FRIEND THAT'S INTERESTED IN THIS? PLEASE USE THE SHARE BUTTONS
XO LAURIE
Subscribe for the latest updates!