This time last week I had barely started my Christmas preparations. Roll on seven days later and I'm pretty much ready. It's amazing, how we can shop online for everything (I never shopped online until I started blogging) and it all just arrives at your door. What would we do without Amazon?!
I hope you are all ready for the big day and have some lovely celebrations ahead of you? This is the first time in ten years after moving back to my home town that I can see all of my family whenever I want and I'm really looking forward to it. I had a girls get together at mine last night, the daughter and daughters-in-law and a few friends and it was lovely.
Things are just starting to settle down a bit now after the move and I can resume back to my normal blogging duties after Christmas. I want to say a huge thank you for sticking around and being patient.
If you follow me on Instagram, you may have spotted I treated myself to a sale buy…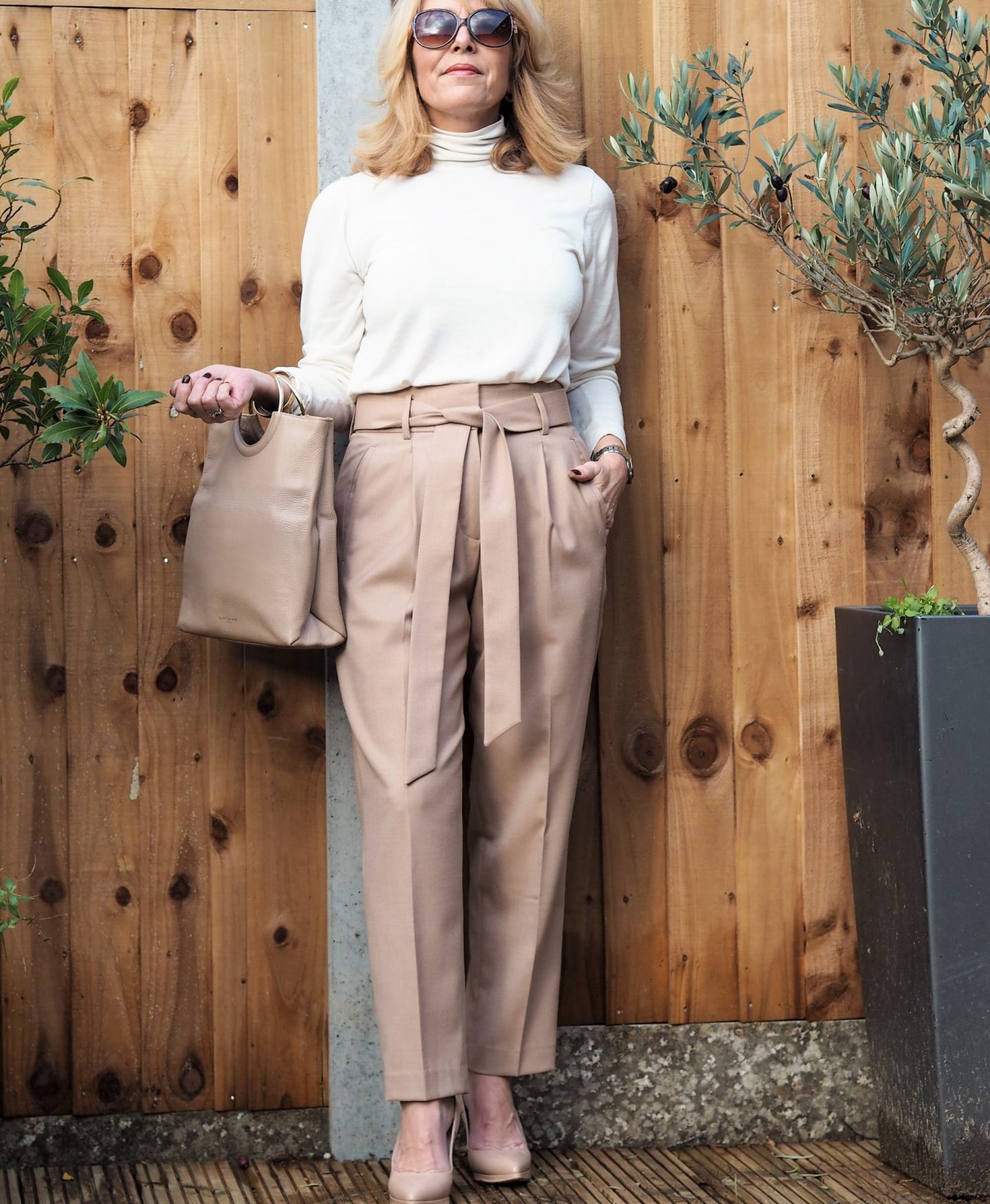 These gorgeous trousers from Riess were on my wish list and I couldn't believe my luck when I managed to grab them once their sale was announced. I have them subscribed in my email so I don't miss a sale alert. The quality and tailoring are amazing and I'm so pleased with them.
I've paired them with a silk knit polo from Lilysilk a brand I'm lucky to work with. It feels amazing on and although it's a very light-weight knit it's surprisingly warm.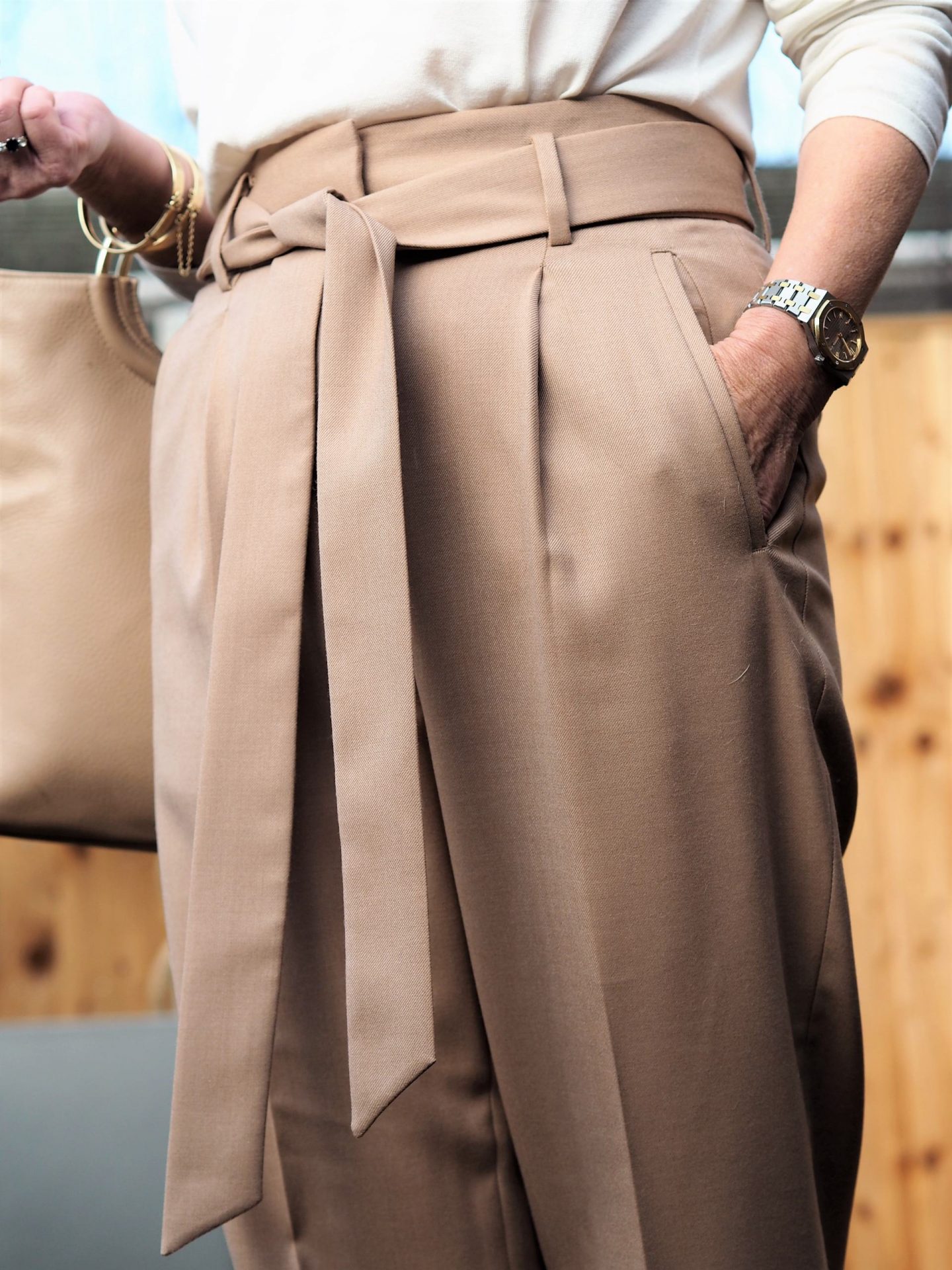 I love the tie waist and subtle pleat added to these trousers, I've been after a pair of camel trousers for ages and I know these will get worn loads. If you're quick, (everything sells out quickly) there are still some amazing bargains at Reiss. I had to refrain myself!
The bag that I've added to the shop below is calling me too. A sale bargain from Kurt Gieger.
surrounded by Christmas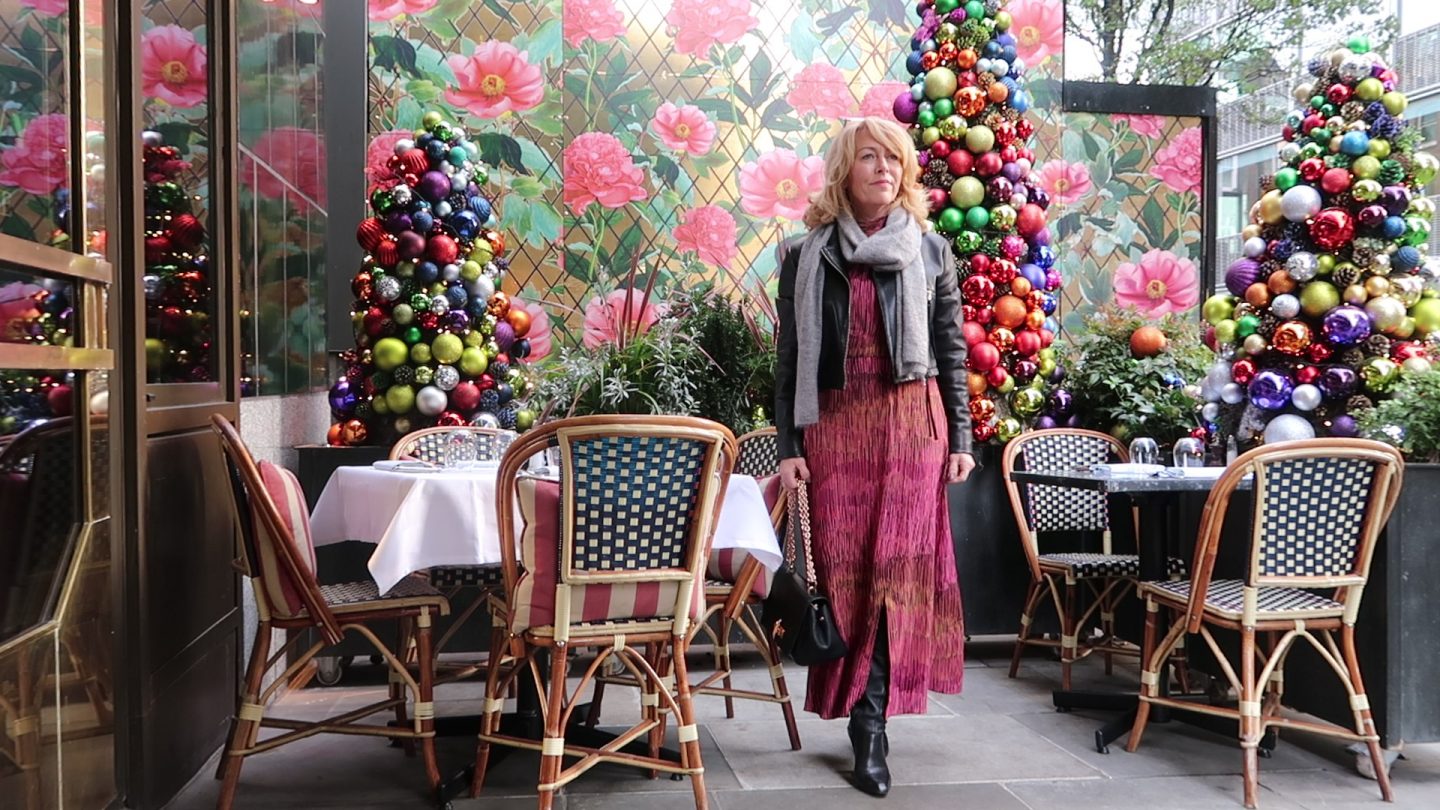 Nothing delights me more than discovering new places in London. The Ivy Soho. It was beautifully decorated for Christmas too. I was invited along to an event by Cotton Traders. Catherine from Not Dressed As Lamb gave a chat on how to mix and match the new SS20 collection and it was a lovely event. I've already chosen something for myself from Cotton Traders and I look forward to sharing that with you.
I wore a dress that I've been meaning to share for some time from Closet London. You may remember my last post for them here.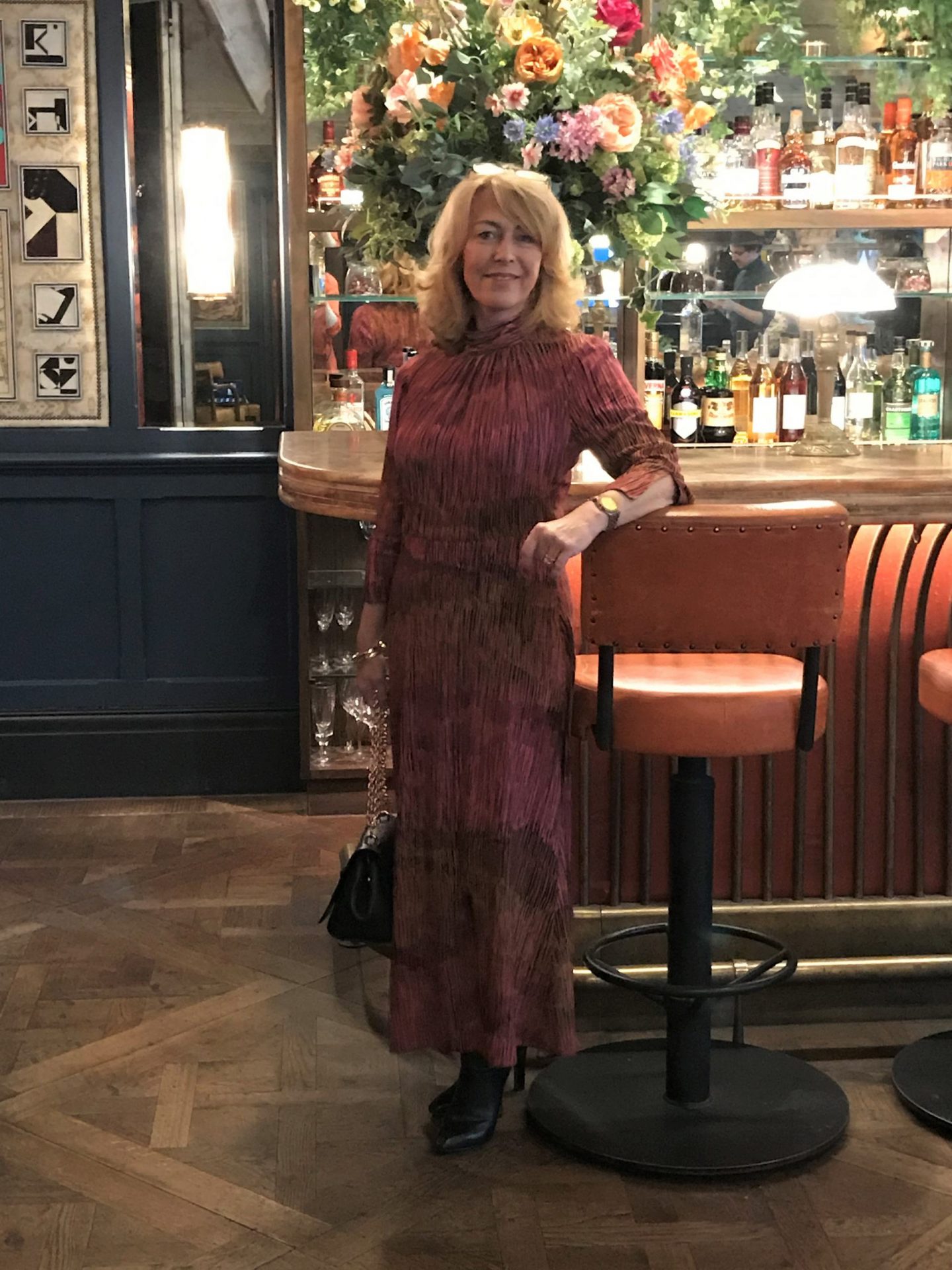 I've worn this dress so much, high necked and a cinched waist, the three-quarter sleeves slightly flared. I only realised the other day that I hadn't shared it here on the blog! Head in the clouds with the decorating but if you're looking for something a little different from the high street to wear then pop over to Closet London. They have some lovely dresses there.
A gift from Claudia Badby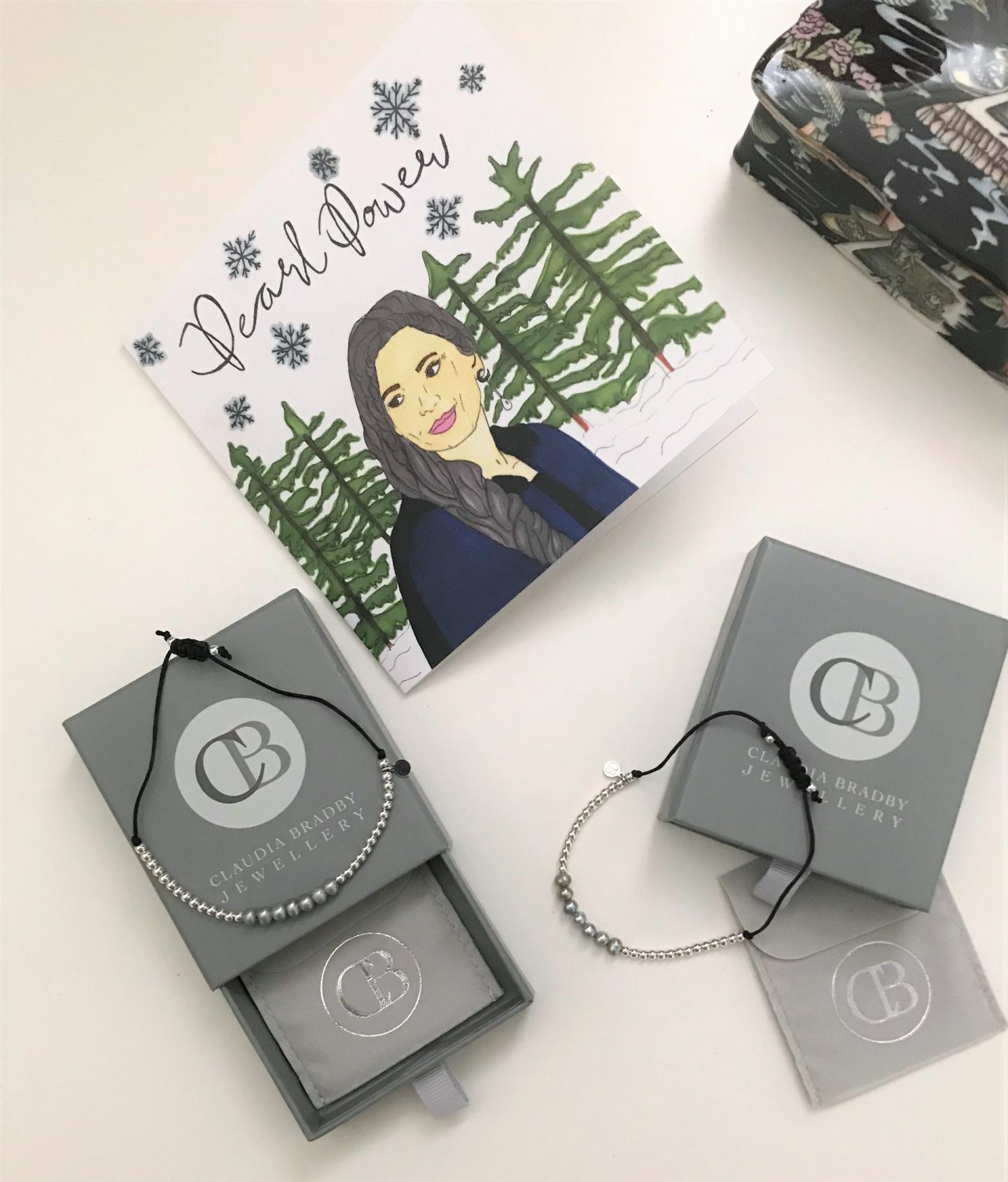 A card from Claudia and a gift. How cute are these friendship bracelets? Christmas came early! If you have any pocket money over Christmas? If you're a regular reader then you know how I love my pearls!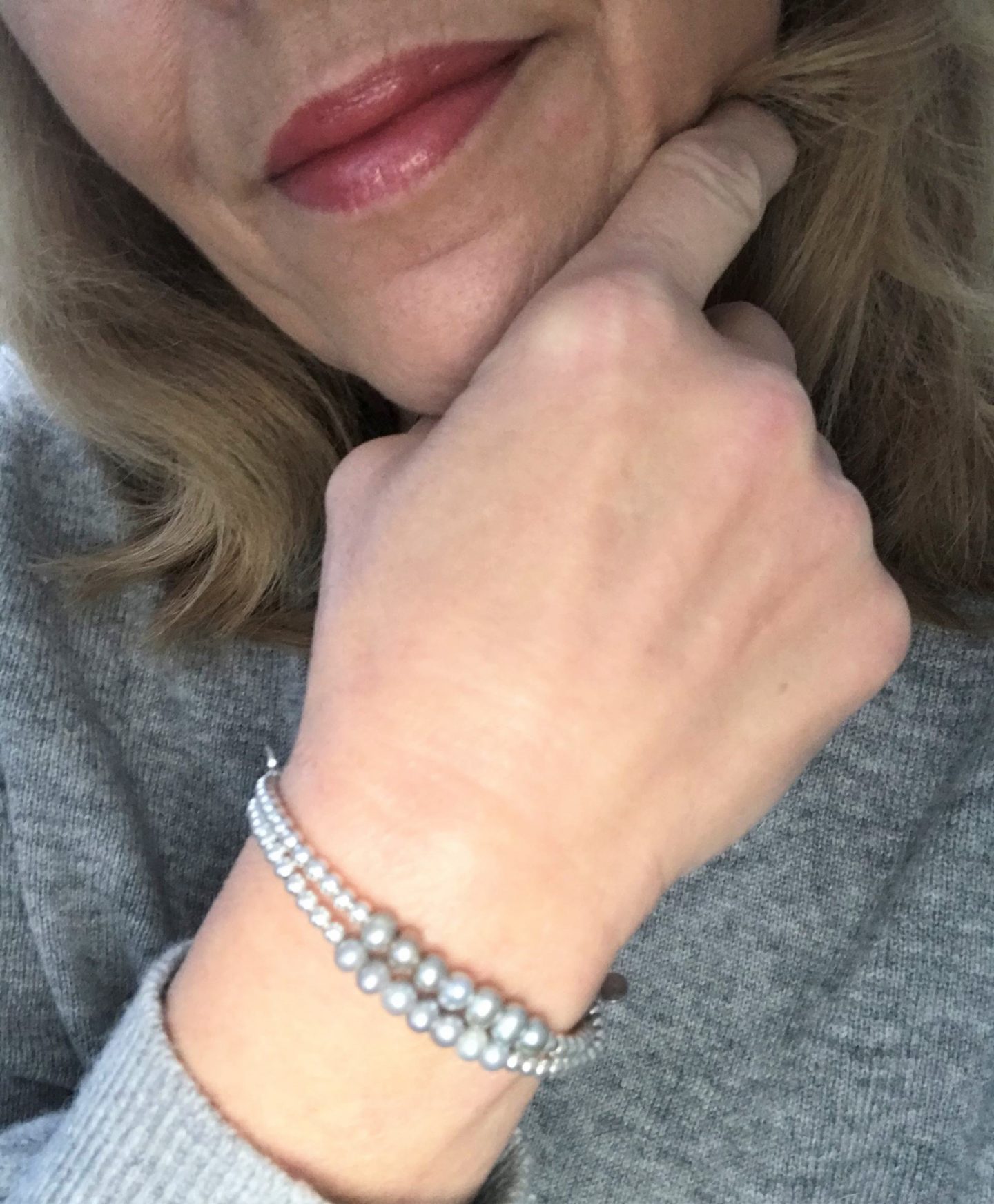 I love how they pair together and they work perfectly with my grey jumper but these will look great through the summer when I tend to wear more silver jewellery too.
Weird that? I always think silver jewellery looks better in summer than gold. I tend to swap jewellery through the year like I do the wardrobe changeover! You can find these friendship bracelets here. The bracelet also comes with different colour bands too.
Chatting with family over Christmas is paramount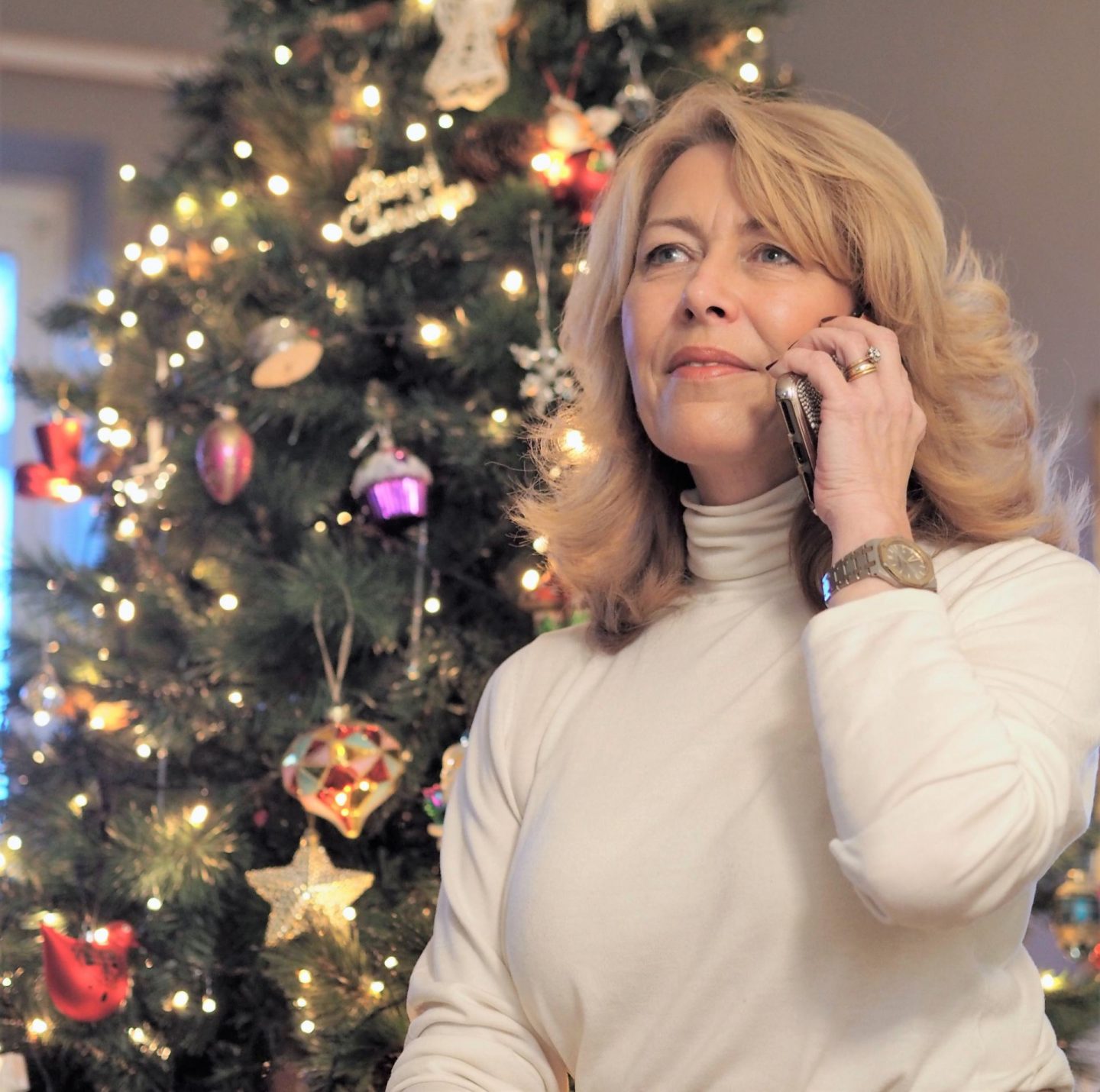 You may remember my post late in the summer talking about Audacious, a mobile network that I have been working alongside since. I'm impressed with the deals that are available. My older brother has lived in Denmark for years. It can be tricky to stay in touch, but picking up the phone is the best way I have found to stay close to him. At this time of year, it's even more important!
If you're in the same situation as me or find hearing on calls difficult, consider giving Audacious a try. It's a new mobile service provider that adapts your calls to your unique hearing – making it easier to keep in touch with loved ones. For a taster, of how it works, you can try it for just £1.00 until the end of January 2020. There's plenty of information here, and you can take your own 'soundcheck' for free too. www.audacious.co.uk/offer
I couldn't have wished for a better advent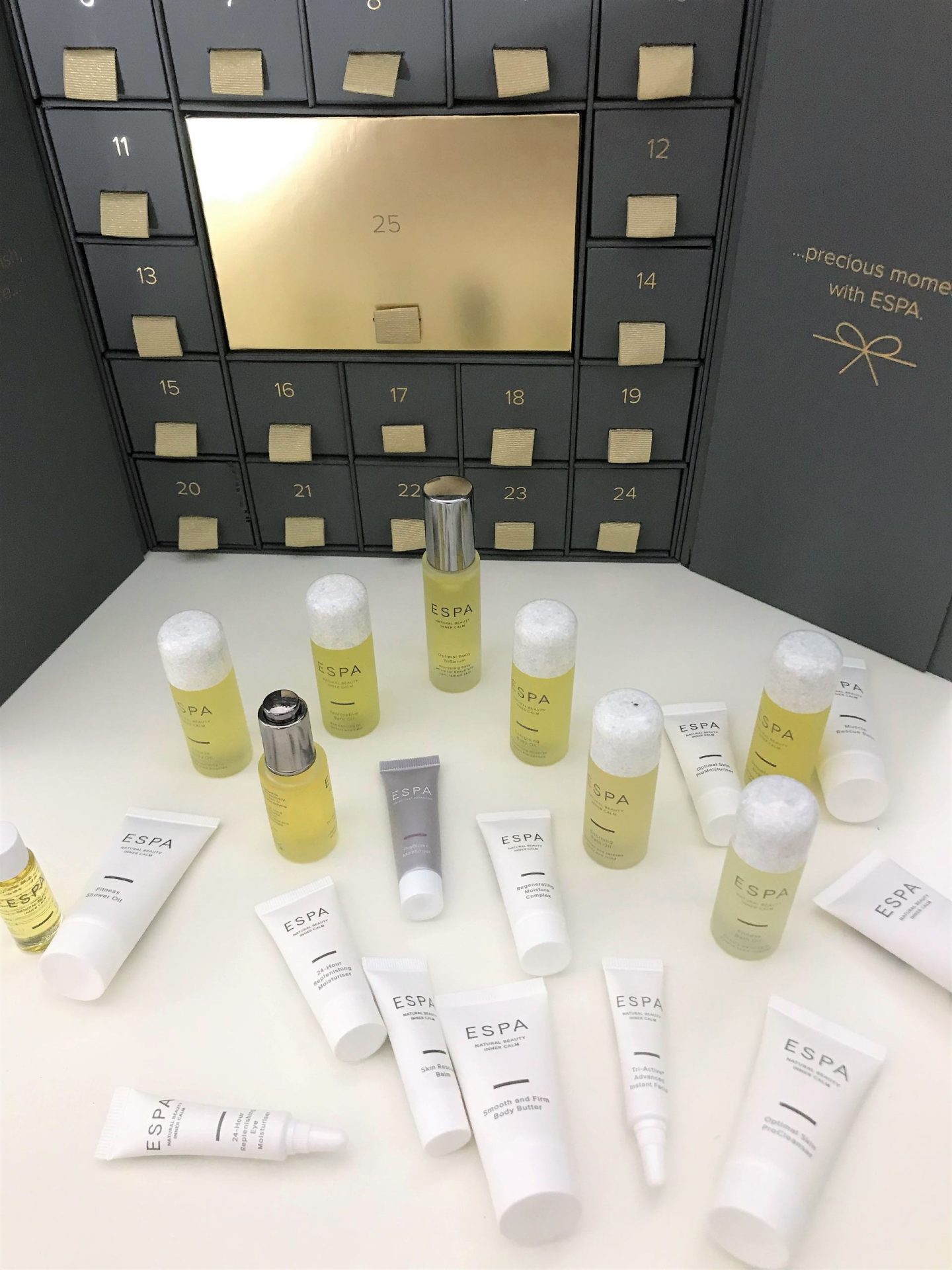 I couldn't finish off this post without a mention about the advent calendar from Espa. It's most probably the best advent calendar I've ever had. I finally received a small Pro-Biome moisturiser that I now use as my regular moisturiser. There's been body and face oils plus lots of new creams to try. A brand that I recommend greatly. You can read my review for Espa Pro-Biome here. It's the best!
And that's me finishing up here. I will be popping up a post at the weekend with a gorgeous new years eve outfit. I hope you will join me. Have the best Christmas everyone!
---
Please be aware that there are affiliate links included in this post at no cost to you if they are clicked on
---
Thank you for stopping by!
Come back for more. Click on the subscribe form below
YOU MAY HAVE A FRIEND THAT'S INTERESTED IN THIS? PLEASE USE THE SHARE BUTTONS
XO LAURIE
Subscribe for the latest updates!