I received this lovely black and white coat from JD Williams just before Christmas and it has now gone into sale at a bargain price. "It's not raining," I said. "let's have a drive to the coast" I come up with all the best ideas. Duh!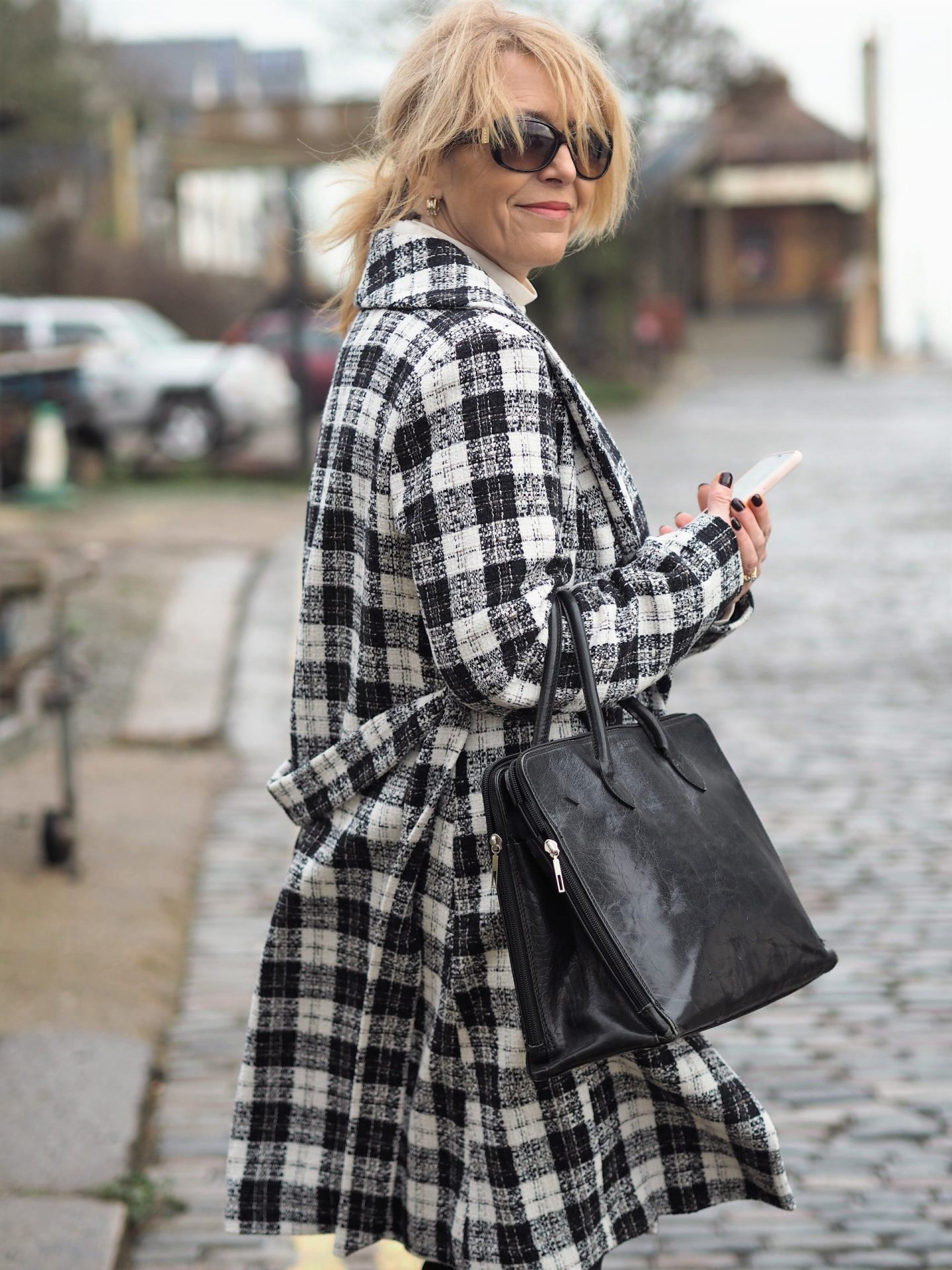 Yep. I got my hair done! The wind was so fierce it literally blew my hair straight! Even I have a job doing this with the hairdryer!
After a few minutes of arriving, I luckily found a hair tie in my bag. You would never have seen my face in these photos otherwise. It was freezing too! Not sunny but my eyes wear streaming!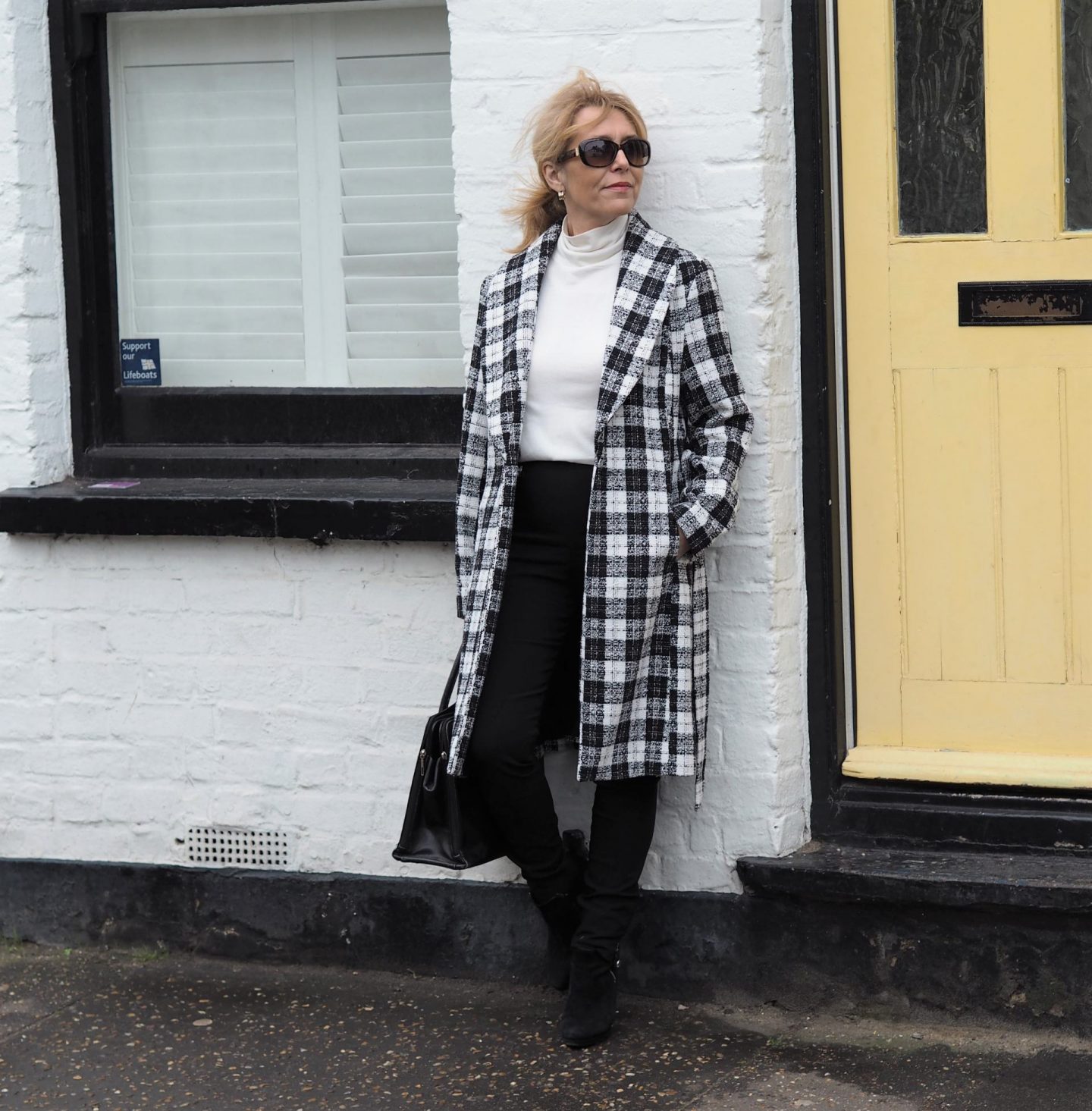 So hunt for some form of shelter we did, so that I can share this black and white coat. This day was the only day we have left for photos as building work resumes on the house. Bedroom two is nearly finished as is the garden. You may have seen the first room finished in this post You will just have to excuse the hair!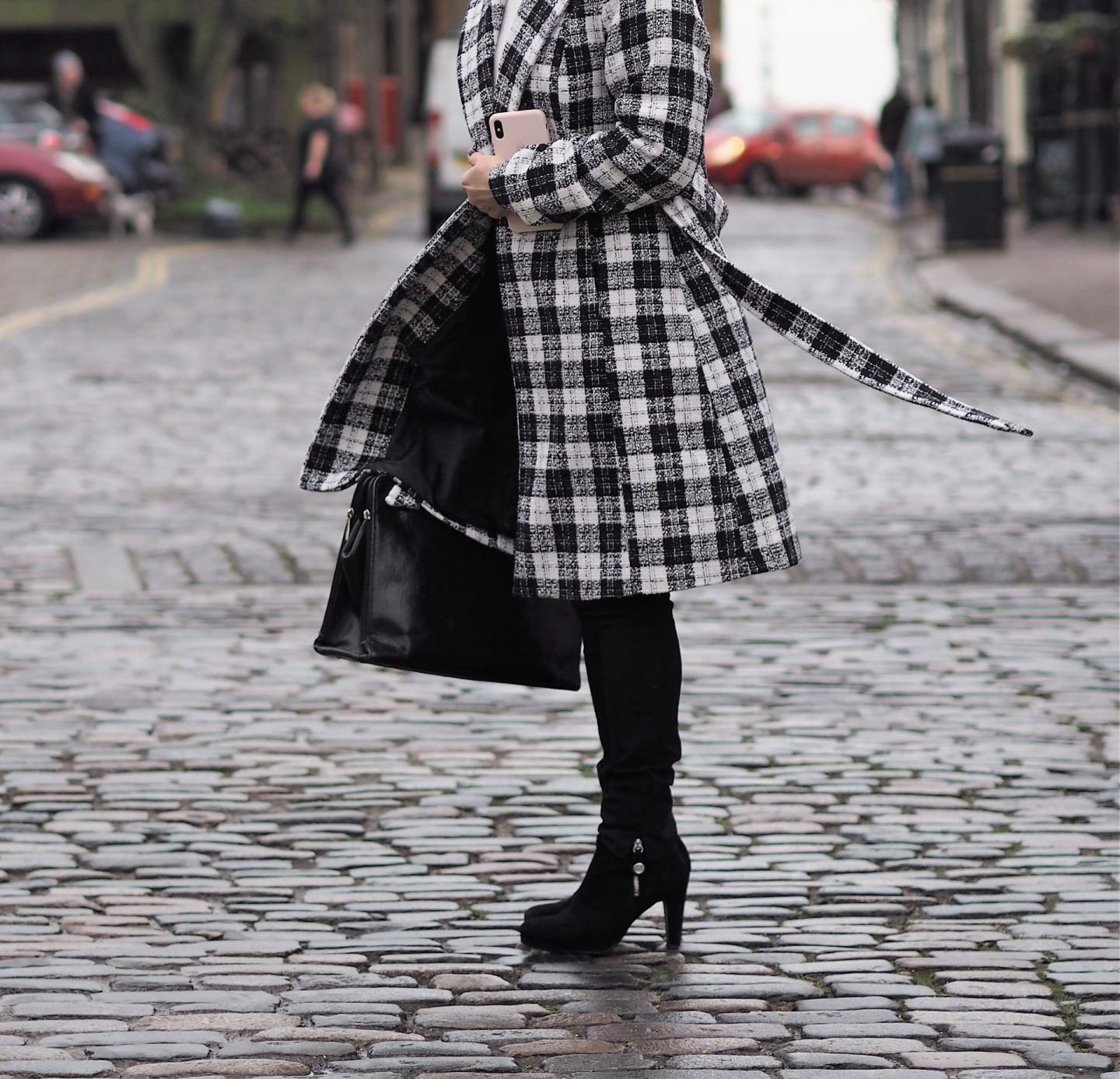 Black and White, this coat will work so well if you wear a lot of these colours
So many women wear a lot of blacks and this coat will work so well creating a smart look. I can't help thinking how great this would work for office wear if you wear a lot of black for work. It really is a smart coat.
I will wear more with lighter colours, my white jeans or black jeans, grey or red will work well with this coat too. I haven't got a red jumper so I'm on the hunt for one. The coat is now on sale down from £85.00 to £38.25 There are so many bargains out there at the moment and JD Williams is no exception.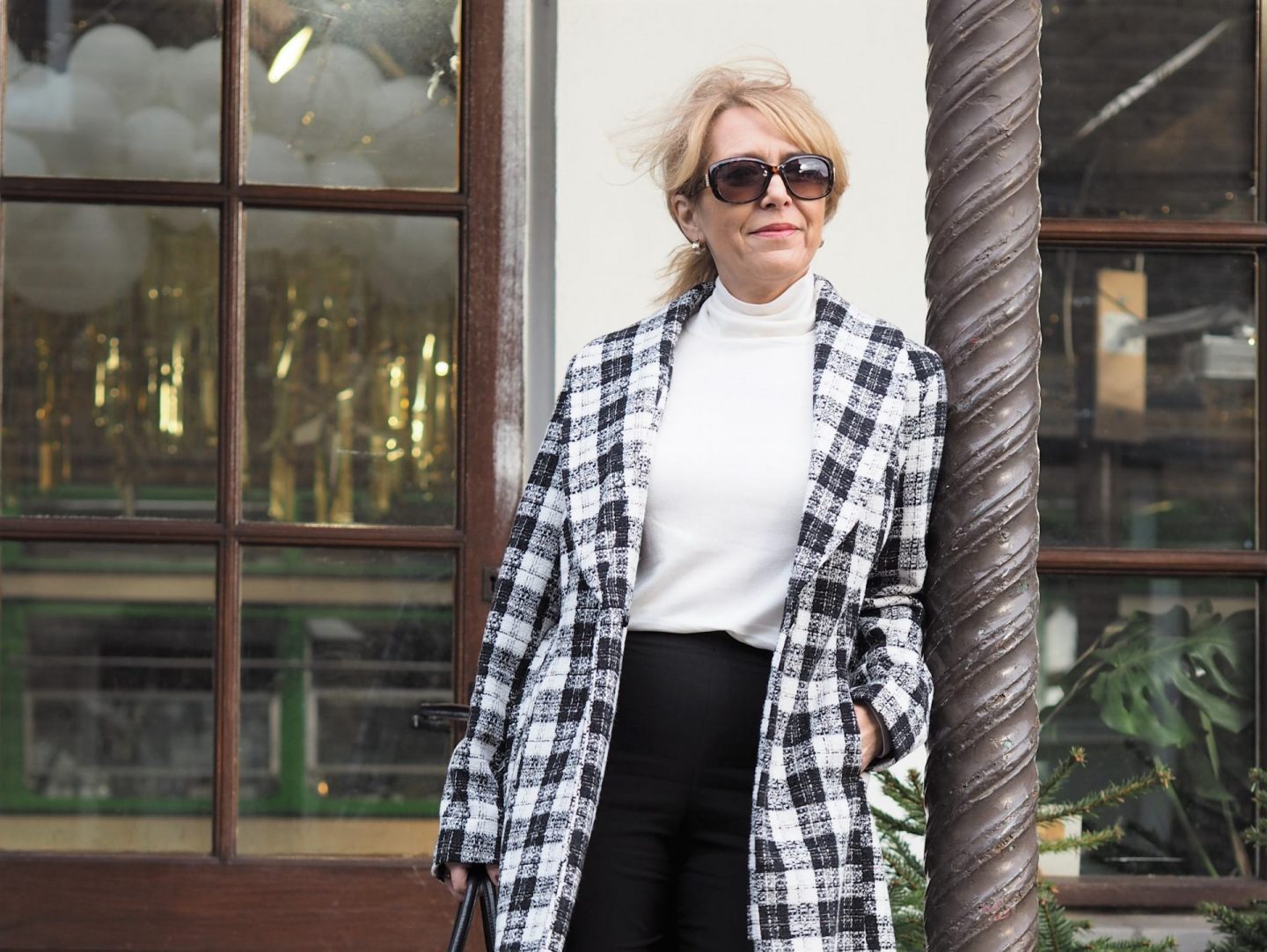 I like the wide lapels on the coat, it closes with buttons but the self-tie belt keeps it secure.
I've been living in the silk roll neck from my favourite silk brand Lilysilk. It feels gorgeous on, lightweight yet surprisingly warm. The trousers are new from Roman Originals. The stretch slim-cut style that I have in many colours. I love them.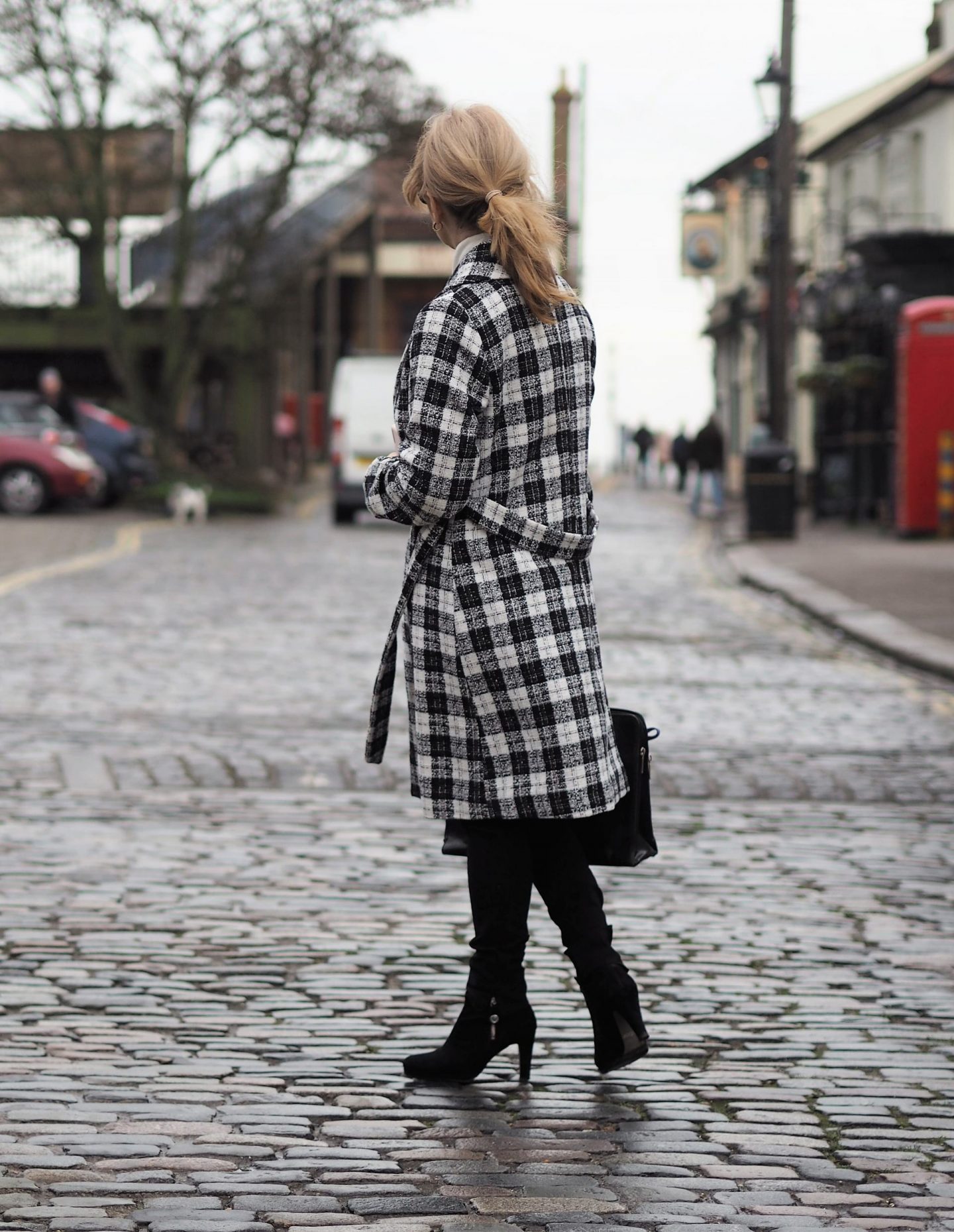 The boots I've had a good few years and considering they're suede have lasted really well from Gabor a brand worth looking at but below in the carousel, I've added a bargain pair of boots that I'm waiting for the postman to deliver from Peacocks.
I want to mention them because of the price point considering they are leather. and the bag is really old, Osprey from TK Max. If I'm ever looking for a decent bag this is where I look first.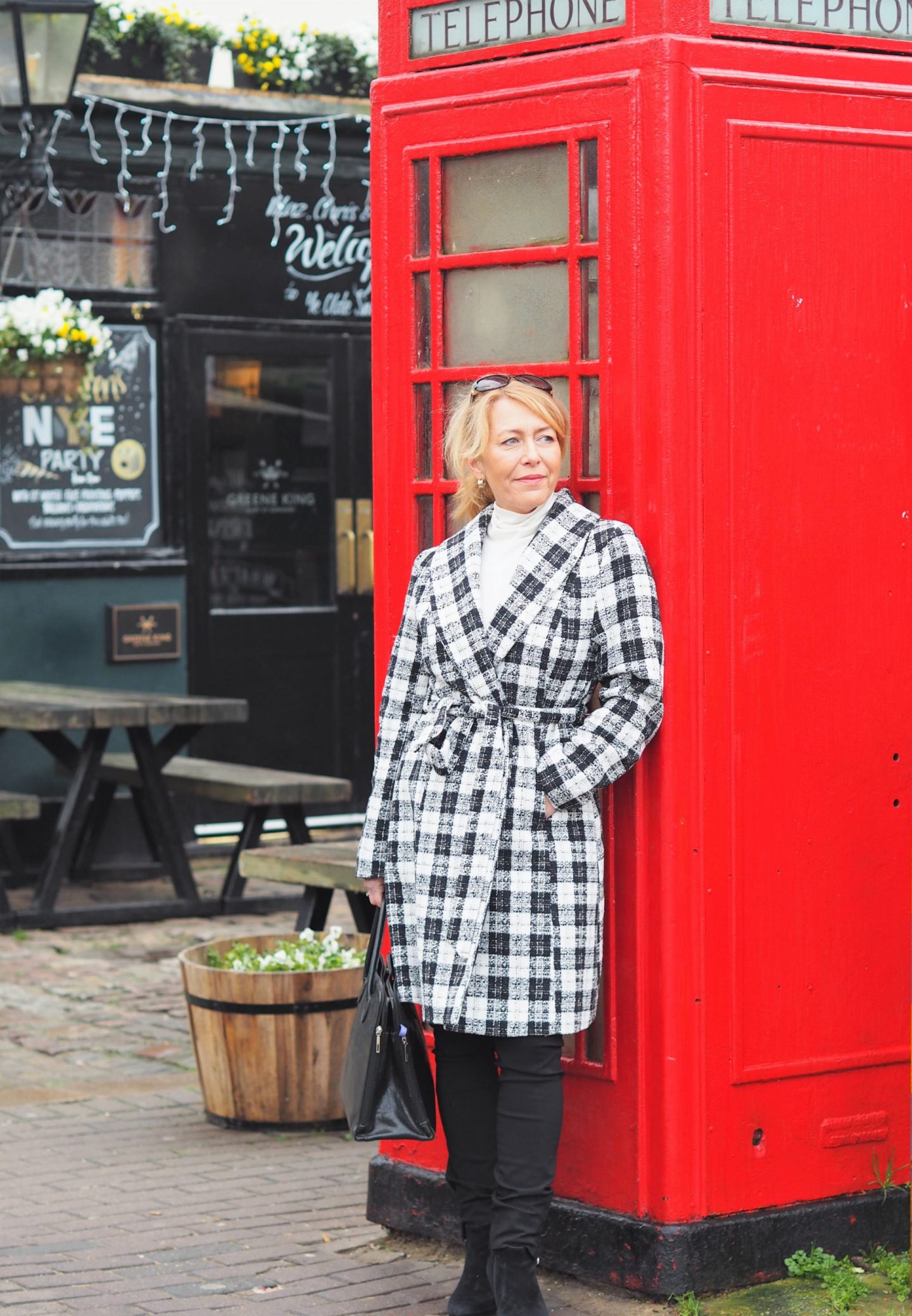 I found a phone box in my old seaside town! I checked o see if it still worked and it did! We popped into the local pub for a drink and a warm-up before heading home.
We were hoping to get some seafood but everything was shut, not surprisingly as it was like a ghost town. Leigh-On-Sea is heaving with people during the summer months though and I look forward to coming here then, on a better less windy day!
---
Please be aware that there are affiliate links included in this post at no cost to you if they are clicked on
---
Thank you for stopping by!
Come back for more. Click on the subscribe form below
YOU MAY HAVE A FRIEND THAT'S INTERESTED IN THIS? PLEASE USE THE SHARE BUTTONS
XO LAURIE
Subscribe for the latest updates!