I felt like I had a slow start to the year but January seems to have flown by. It was nice to have a rest from builders but now it's full steam ahead again. As far as interiors go, our bedroom I think has and will be the hardest room of the renovation. The room has been very problematic, to say the least.
Other than that, what with our dreary January weather I'm sharing some bits and pieces that have brightened my days throughout January.
What I've been wearing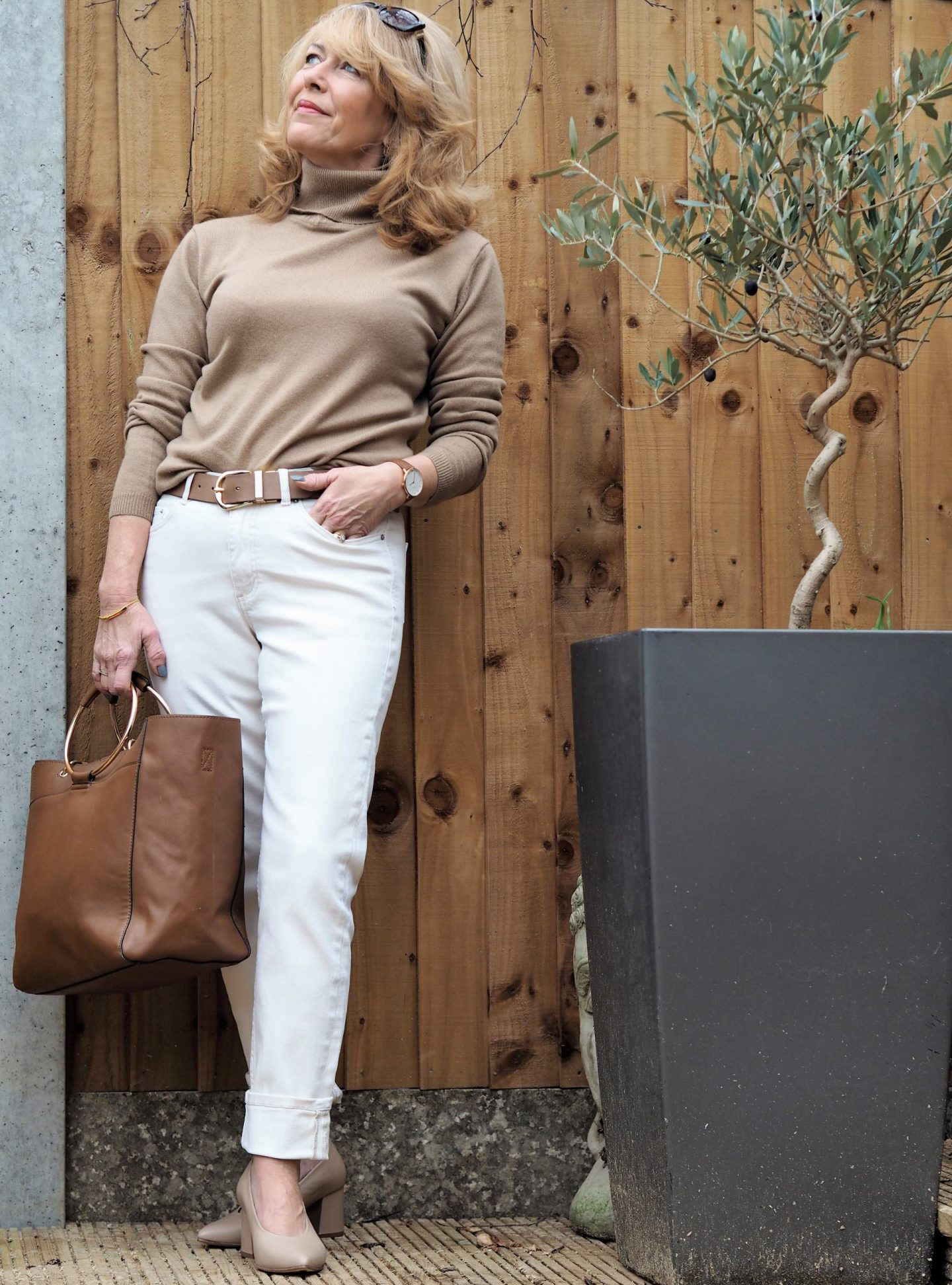 Cosy jumpers, outfits in my favourite neutral tones. I was really pleased with the super-soft leather courts gifted from Sargasso And Grey. Makers of wide fitting shoes.
I've given up cleaning the plant pots by the way! As fast as you wipe them down and it rains they just get splattered again.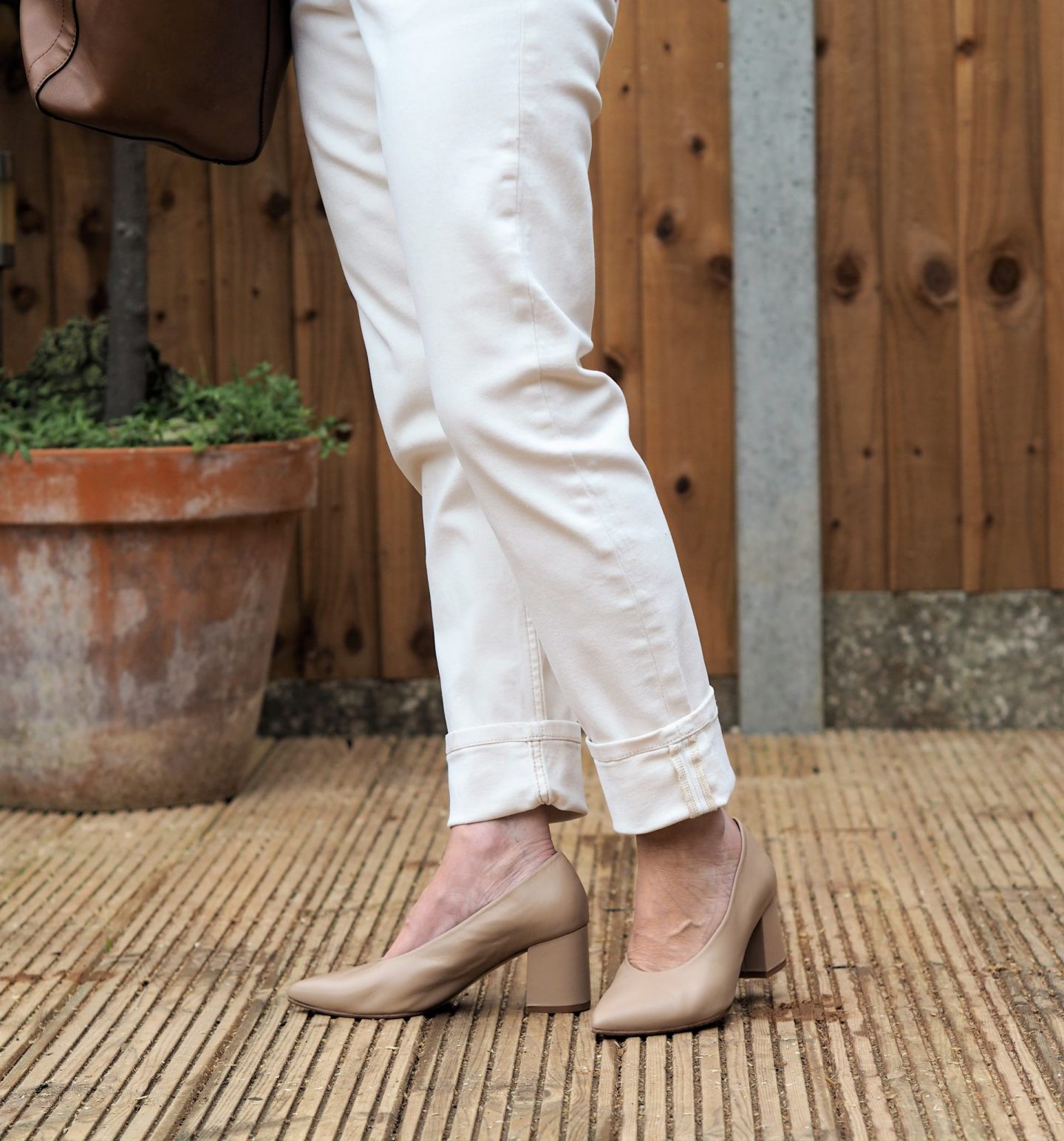 I have small feet but they are nearly as wide as they are long! I knew as soon as my eyes clapped on these and I felt how lovely they were on that these are going to be one of those pairs of shoes that you want to wear on a daily basis. We all have our daily regular comfortable favourites don't we!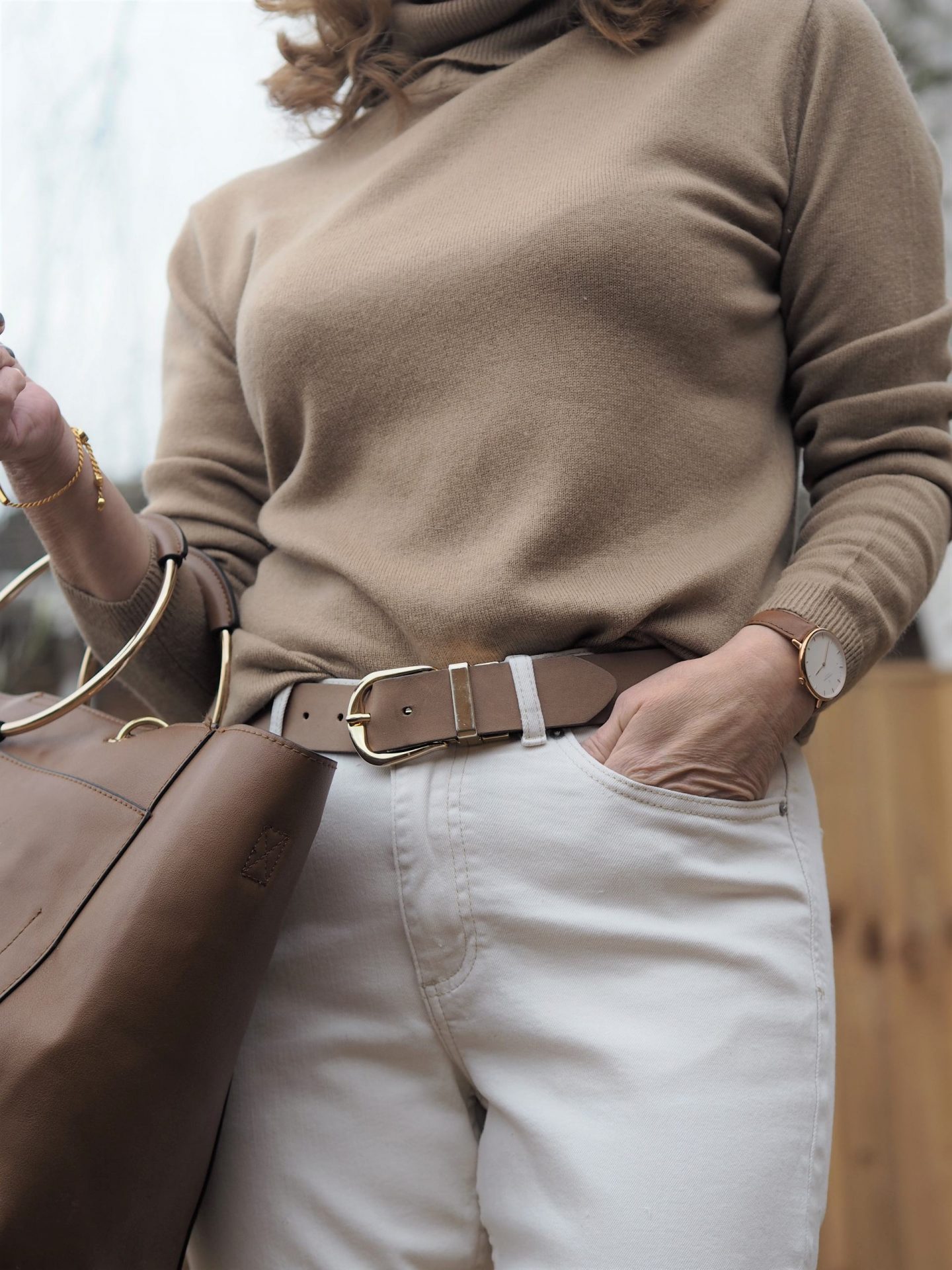 Accessories maketh the outfit. It's just a plain polo neck jumper and jeans but add the right accessories to make it a little more interesting. I wear my Baukjen belt so much, the tan shopper is a good few years old now. It's not leather and I'm surprised at how well it's stood up to my daily batterings.
I've added my Nordgreen watch with the interchangeable strap in Tan to tie the look together.
The best every day easy to wear trouser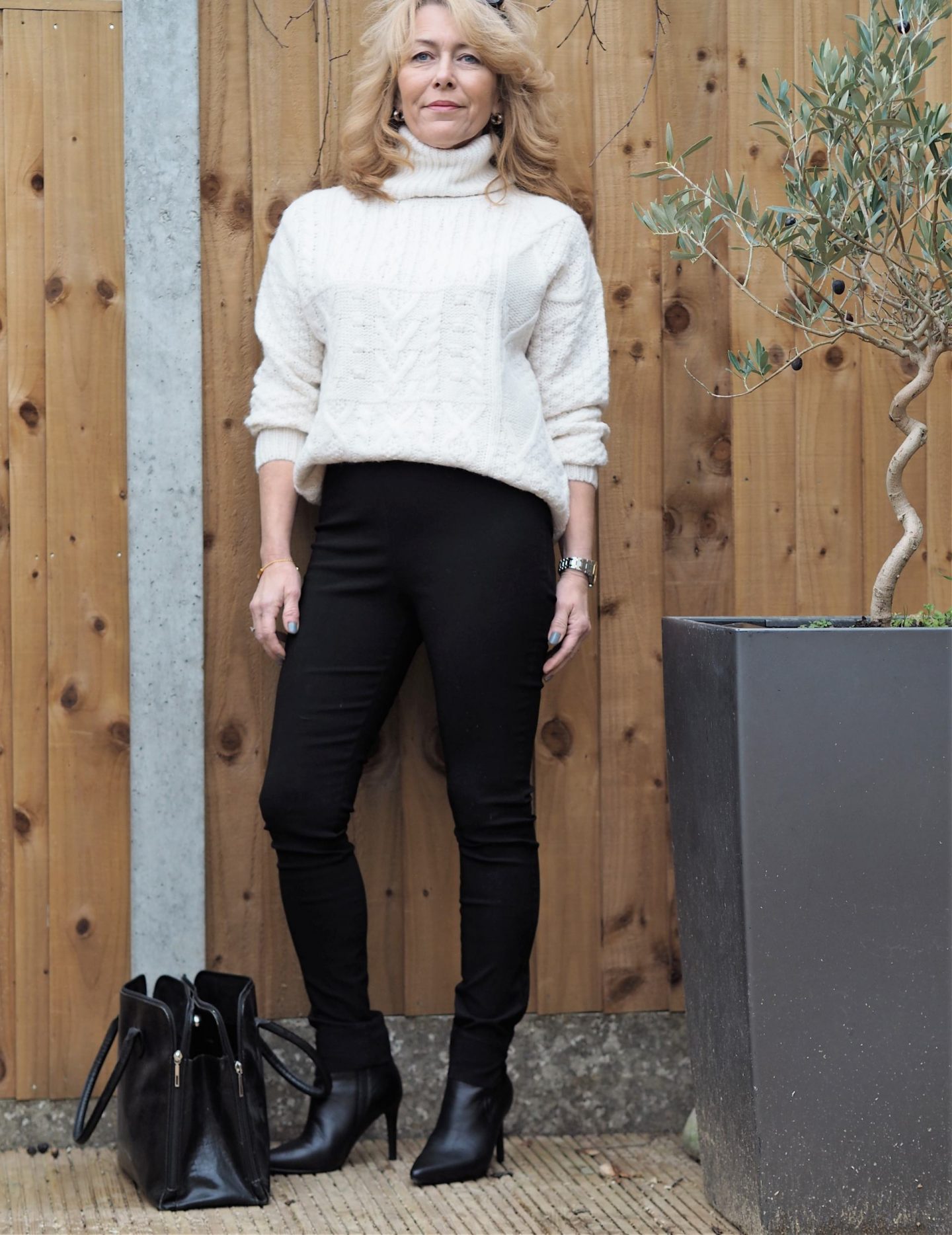 More cosy jumpers! I've worn this a lot but it's never made an appearance on the blog before. It's the trousers I want to shout about! These are the Roman Originals stretch slim trousers. The first appearance on the blog a few weeks back here with that lovely black and white coat.
A basic essential for the wardrobe. I've spoken about these trousers on the blog before. I'm gradually collecting these in different colours. So easy to wear and great value for money. Like a smart legging/jegging I would say and worth having a look at. No zips fasteners or pockets, just a smooth line pair of trousers.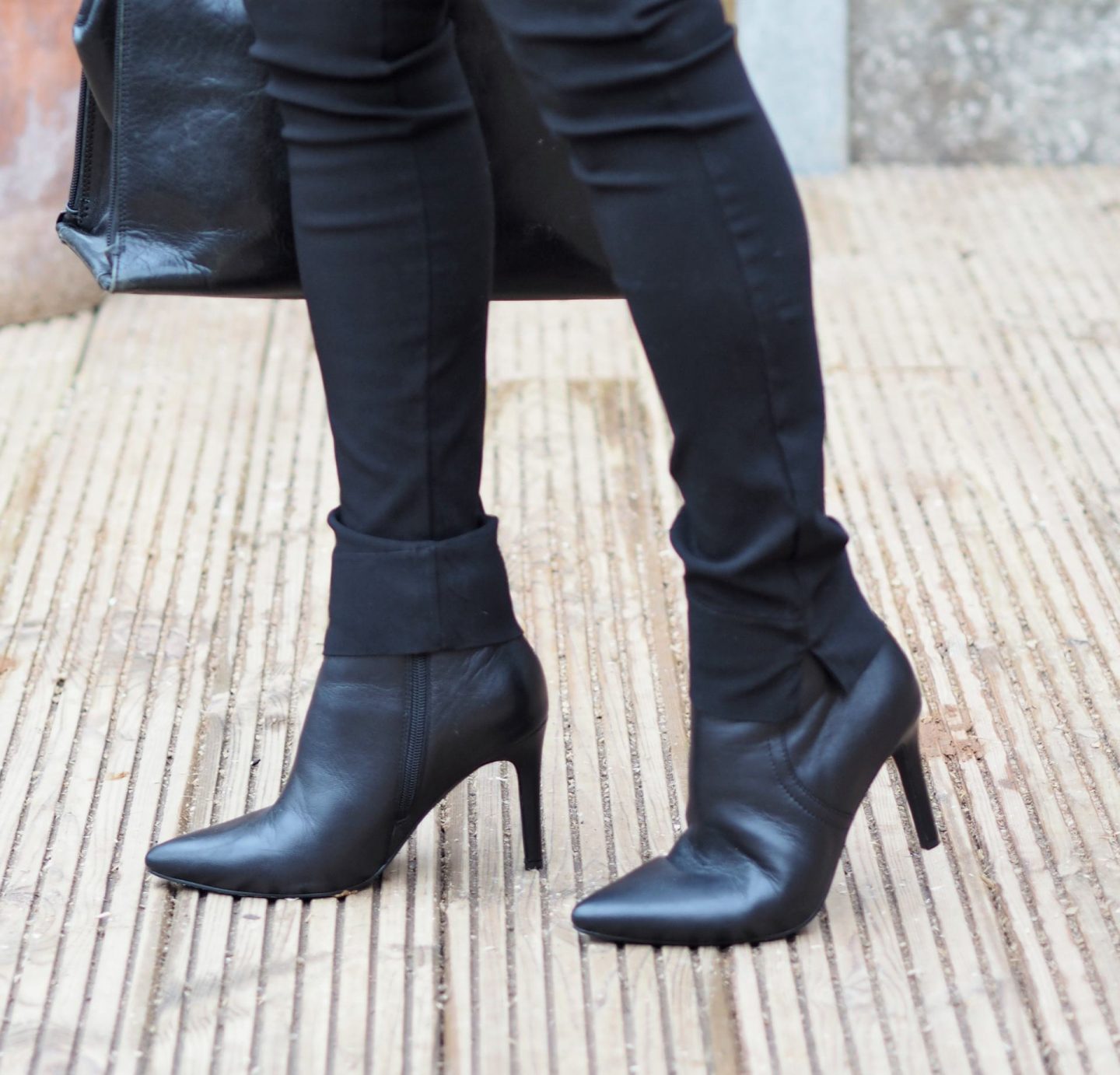 Can we just have a moment for the boots? I'm going to say bargain of the year even though it's only January! But these were such a good buy I think it's going to be hard to beat.
The softest leather, perfect height heel for a mere £25.00. I'm already wishing I bought a reserve pair but my size is already sold out. These boots are on the Peacocks website originally £35.00 but now reduced to £25.00. You could easily pair £80.00 plus from any high street store and I love them.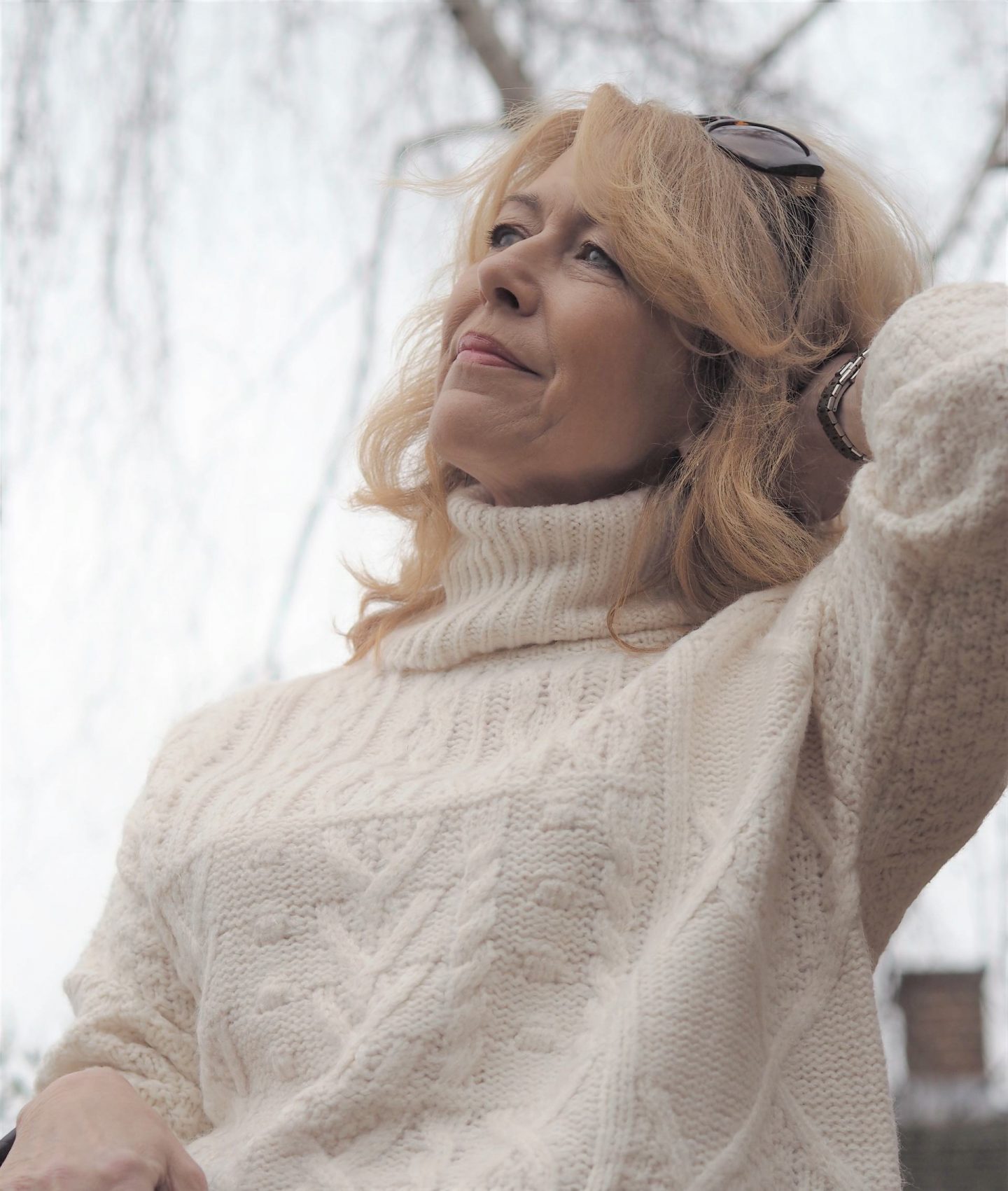 My days are filled with easy to wear cosy jumpers and easy comfortable trousers. I count the minutes each day that it gets light in the mornings and when the night time comes. I can't wait to wear lighter clothing and not need a coat!
Room two is well underway I spend hours on Pinterest looking at interiors!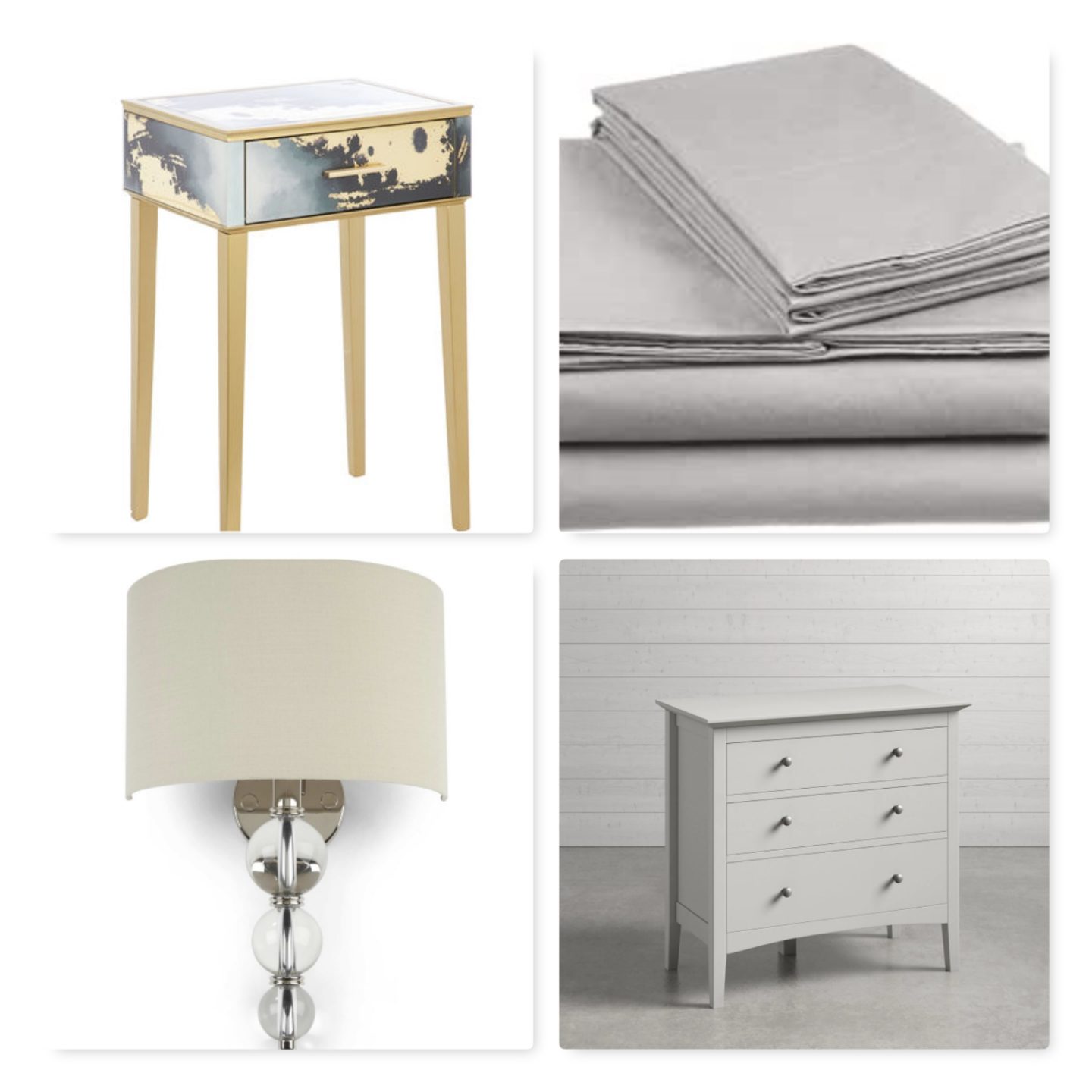 Our bedroom is nearly finally finished. It seems to have taken forever. Having to wait thirteen weeks for wardrobes didn't help. I'm just finishing off the little interior details and I look forward to sharing with you. It's actually very similar to the last room that we did. You can see that here.
One thing I was surprised about was the bedding I bought from Amazon pictured above. My daughter Sara recommended it to me, it's just the basics range but there's nothing basic about it. Cheap as chips and it feels beautiful.
I'm currently hunting items for the bathroom and you can easily loose a couple of hours on Pinterest. I find it hard making decisions too. Knowing that choices made have to last so many years.
New beauty items to try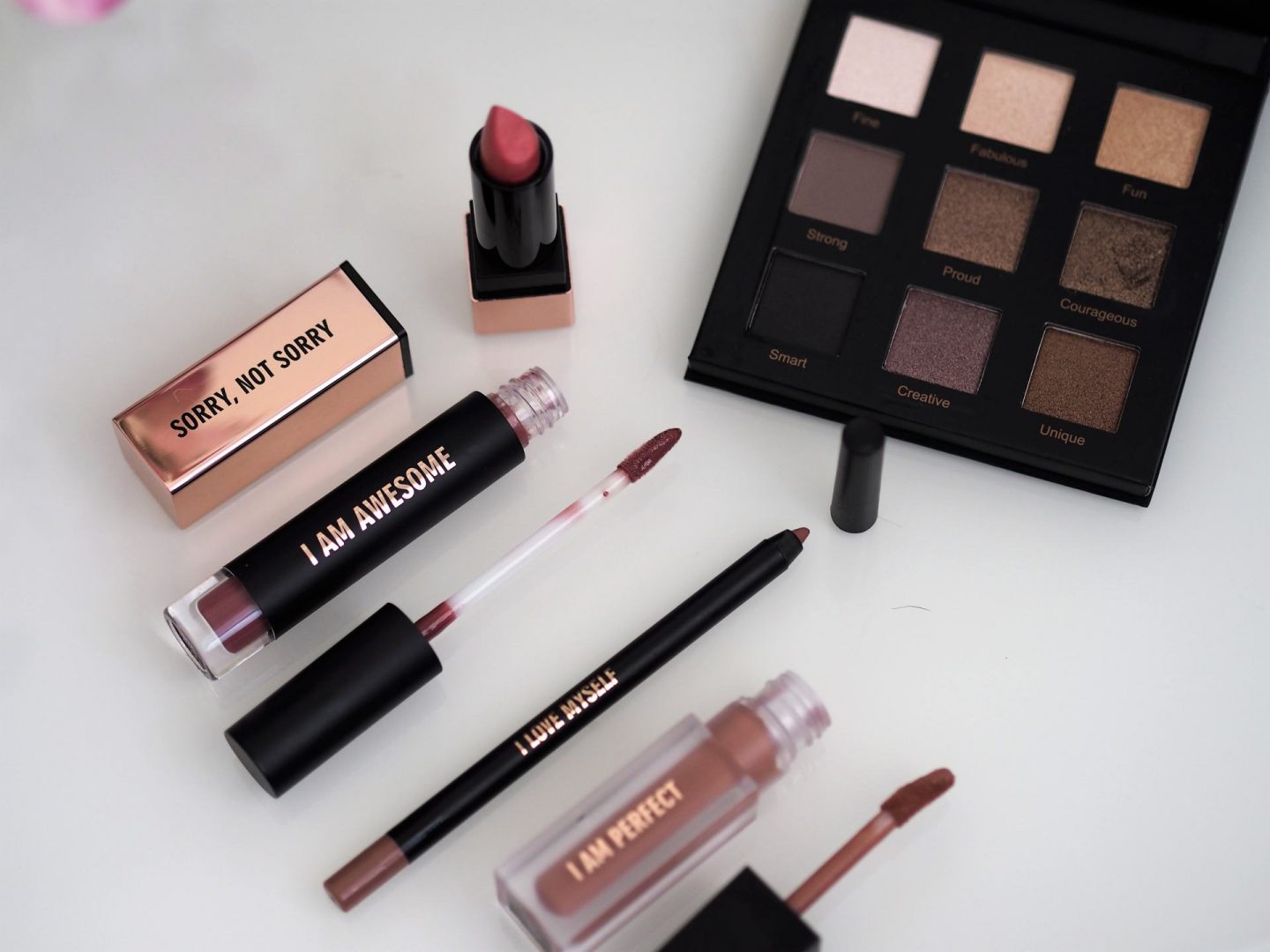 I have recently been gifted some items from a new makeup brand (new to me. Have you heard of it?
Real Her is the name and I've not had a proper play with it yet but look at the packaging. Very Insta worthy! I love the lipstick packageing in the rose gold. I've tried the lipstick and the liner. I love nude shades. If you follow me on YouTube I'm sure you will see a rundown of my thoughts on the brand there.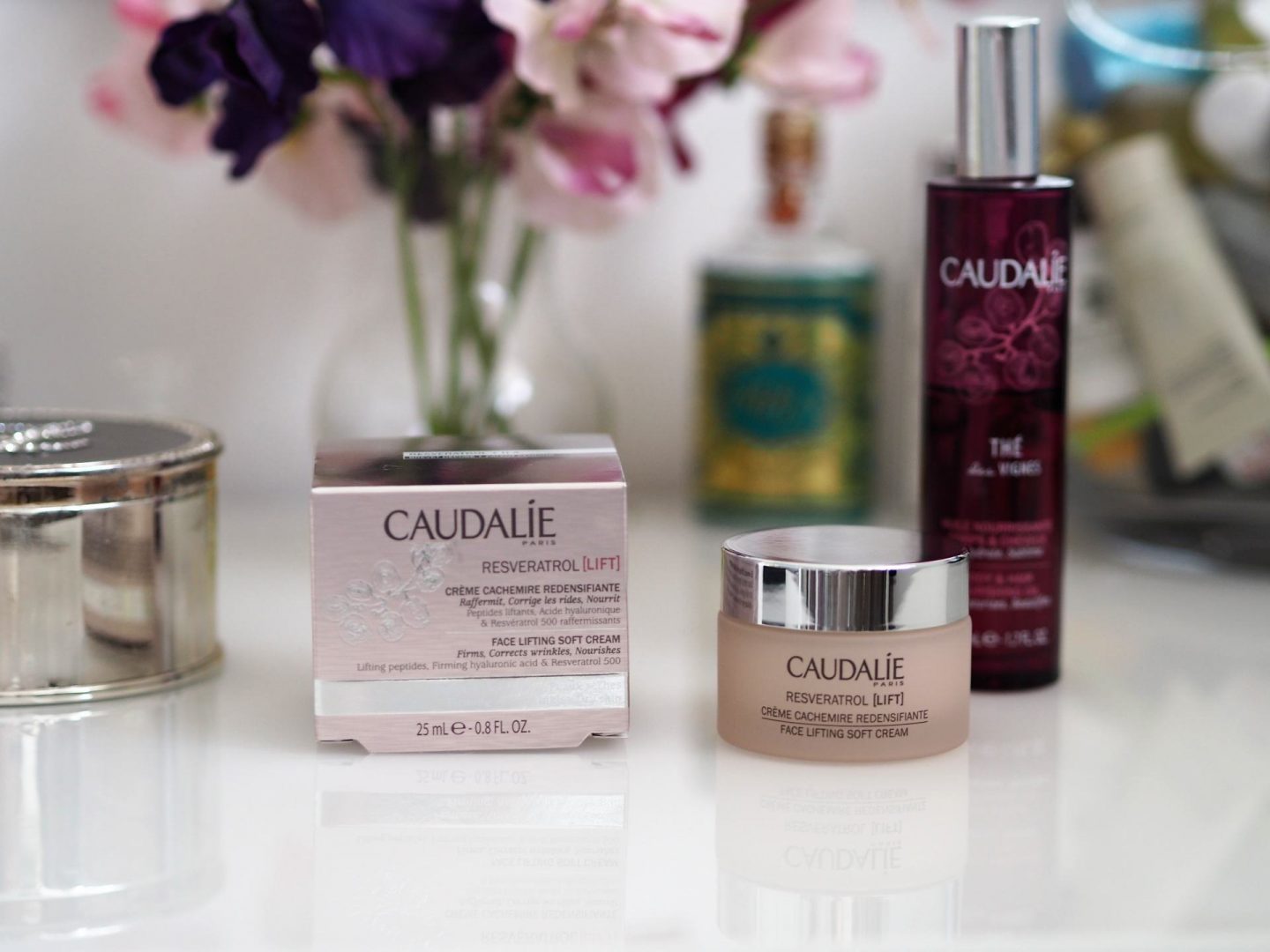 I'm a huge fan of Caudalie. Their Exfoliator is the best I've come across, it works perfectly for me and leaves my skin feeling great. My daily perfume is the Desvignes nourishing hair and body oil.
I can remember my first smell of this oil and it was love from day one. I always get complimented on the scent too. I rub this on my neck, so I smell good plus it's like a little neck moisturiser though the day.
I wish you could smell it too! It's hard to describe perfumes by just writing about them I think. I'm tempted to buy all the travel minis. A box of four items for £15.00 will be handy for my nights over in London.
I'm into week two of using the Resveratatrol face lifting cream. I've not noticed any lifting as of yet but my skin feels really good in the mornings. You can tell when creams doing something can't you? It feels really nourished in the mornings. Caudalie has a secret patent ingredient
" An exclusive anti-wrinkle patent: Our Vine Resveratrol has been combined with Micro Hyaluronic Acid to increase the natural Hyaluronic Acid production of the skin's cells"
Back on film
It was my resolution to get my YouTube chanel under way this year. Failing miserably due to all the work on the house still being done. I have managed to get a couple of films out though. I hope you will pop over for a look. I would love that.
And if you want to see me at my utmost worst take a look at the Room Renovation. When I was editing I had to literally shut my eyes when I published! But it's real and proves that we can't look our best all of the time. It's real life.
That's it from me. Some sad news to tell. I'm at a double funeral today. It's true that you can die from a broken heart.
My aunt broke her hip and had to have a hip replacement. Making a good recovery, my uncle was driving to the hospital to see her and suffered a heart attack and died at the wheel. It was a huge shock to us all but two days later my aunt died too. So sad and I will miss them both.
---
Please be aware that there are affiliate links included in this post at no cost to you if they are clicked on
---
Thank you for stopping by!
Come back for more. Click on the subscribe form below
YOU MAY HAVE A FRIEND THAT'S INTERESTED IN THIS? PLEASE USE THE SHARE BUTTONS
XO LAURIE
Subscribe for the latest updates!