Happy new year to you all! I've had a really good rest over the Christmas period, just not having builders and getting the house to resemble, well sort of a house was nice. Watching films, all my old favourites and just some good relaxing time.
Nearly three rooms down and next we start on the bathroom. My wardrobes for the main bedroom are being fitted on Monday and I can't wait! I look forward to sharing the updates with you.
I thought I'd share some of my favourite items that I have loved the past year, fashion and beauty items from brands that have become firm favourites.
Fashion Favourites
The Baukjen Alanah skirt really has been such a joy to wear, choose any of the colourways within the print, Berry tones, Creams or black. It never creases and has pockets (the famous bonus)
I'm wearing with an ancient jumper from F&F and one of my 2020 sale buys, the sunglasses. These are Ellie Tahari from TK Max a bargain find for £14.00. I always head straight for the eyewear in TK Maxx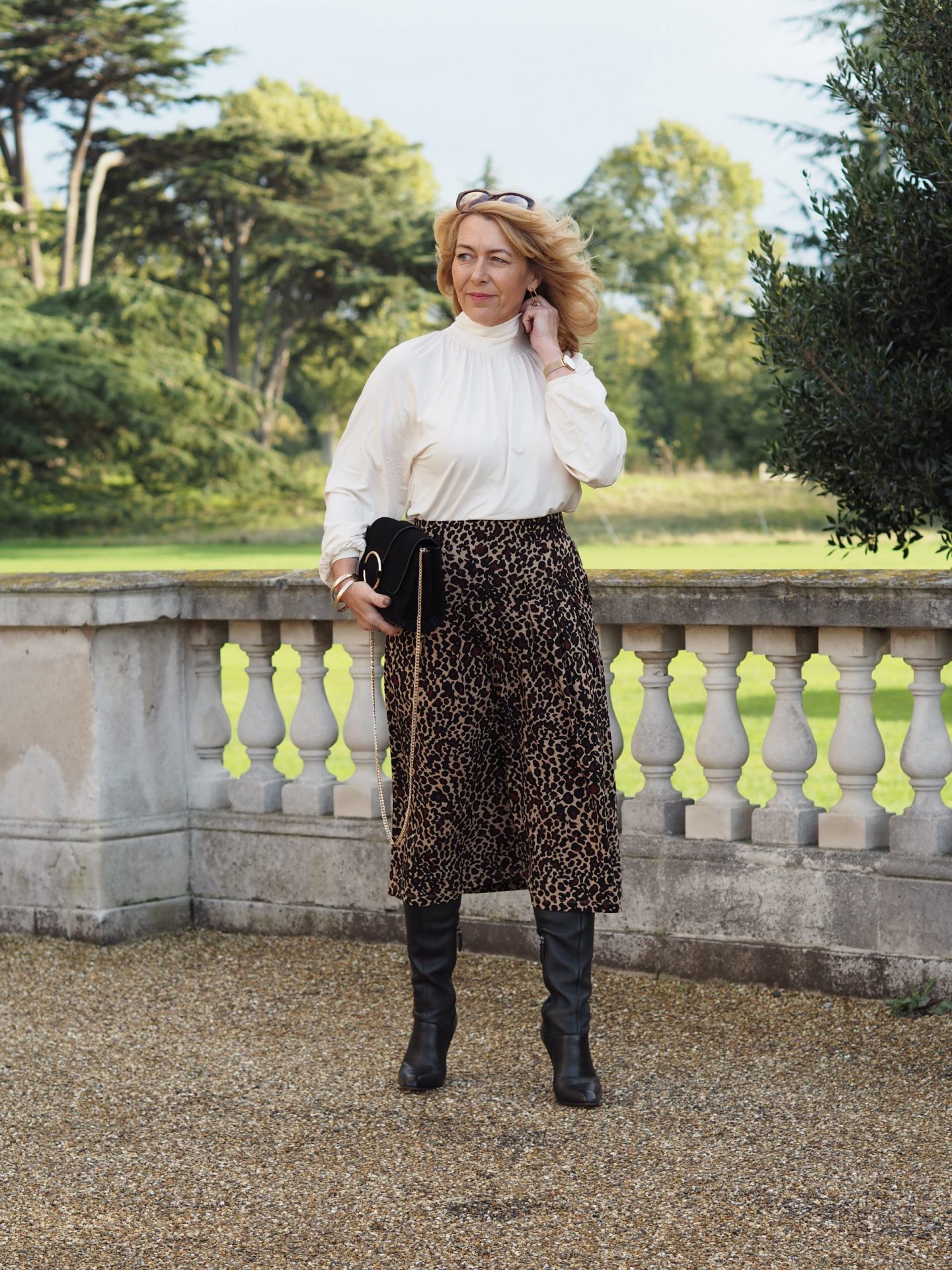 This is how I wore the skirt the first time. The blouse is on sale too if you go to the original post Here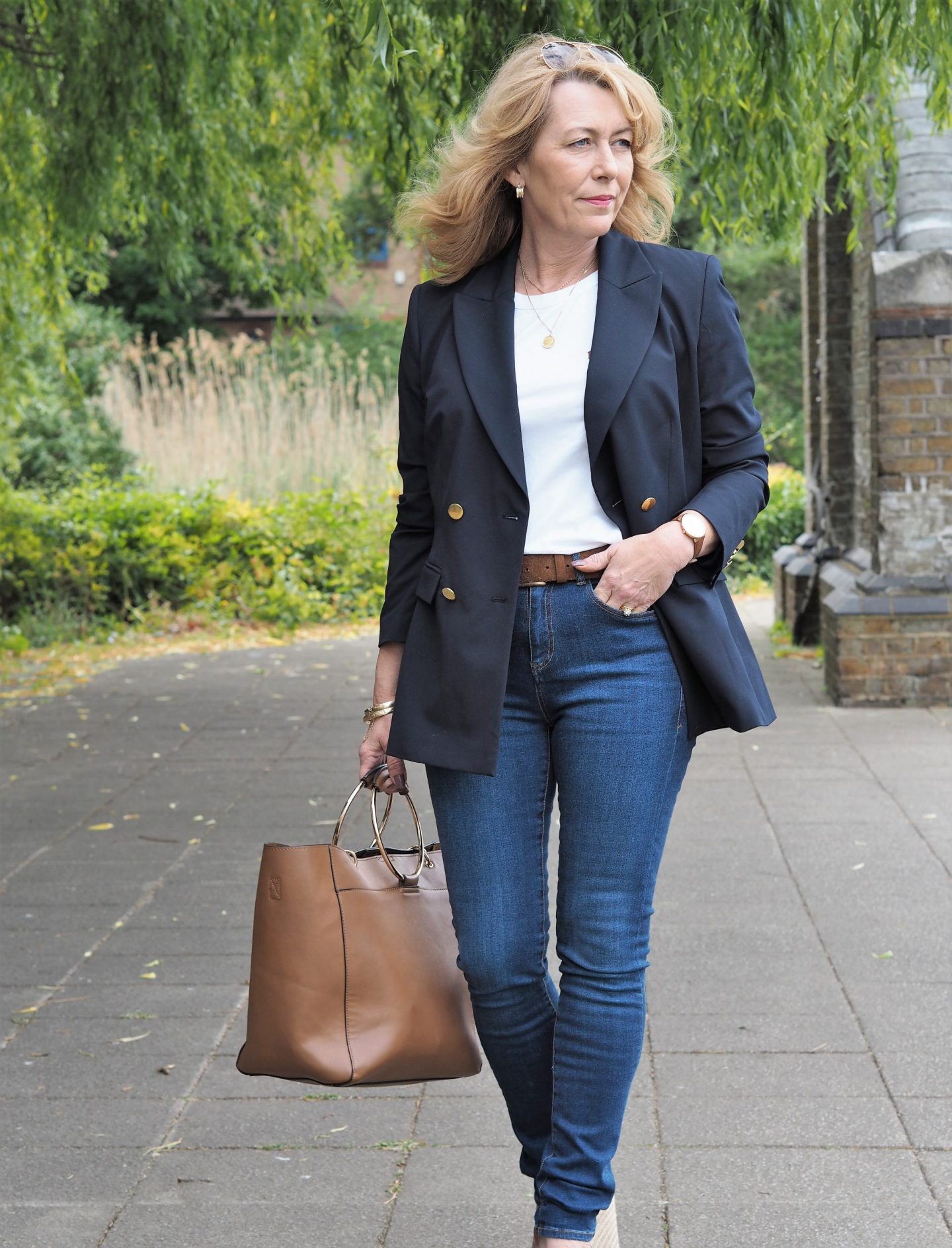 Another of my favourites that I wore so much, in fact right up to November is this blazer also from Baukjen. I just can't get enough blazers in my wardrobe! This classic navy Francess blazer with gold buttons has served me so well.
As soon as the weather gets warmer I will be wearing this again with white jeans or the navy trousers I recently purchased from Mango. You can view the rest of the outfit in this post here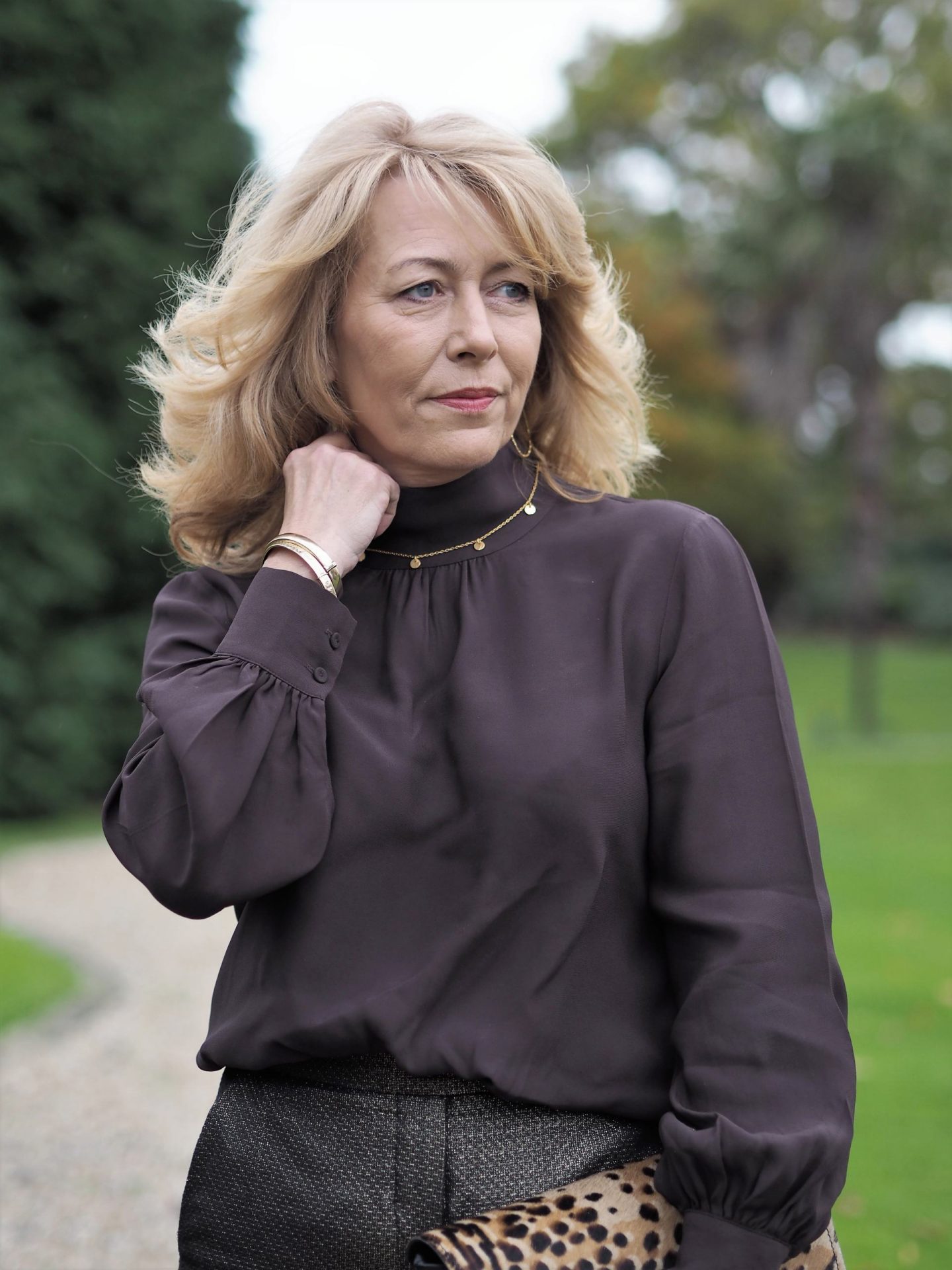 Another one of my favourites has to be this top from Pure Collection. A new brand to me last year that I will definitely be wearing again. This Chocolate high necked blouse goes from day to night easily. It looks great with jeans or dark faux leather jeans.
I love the puff sleeve detail and it feels amazing on and the weight of the premium satin backed crepe sees to that. I've loved both the high neck and puff sleeve trend. Keep them coming! The blouse is on sale at £49.50 and worth every penny of that. The trousers are on sale too. You can catch the whole look in this post
I love this jumper so much I'm waiting for the other colour to arrive!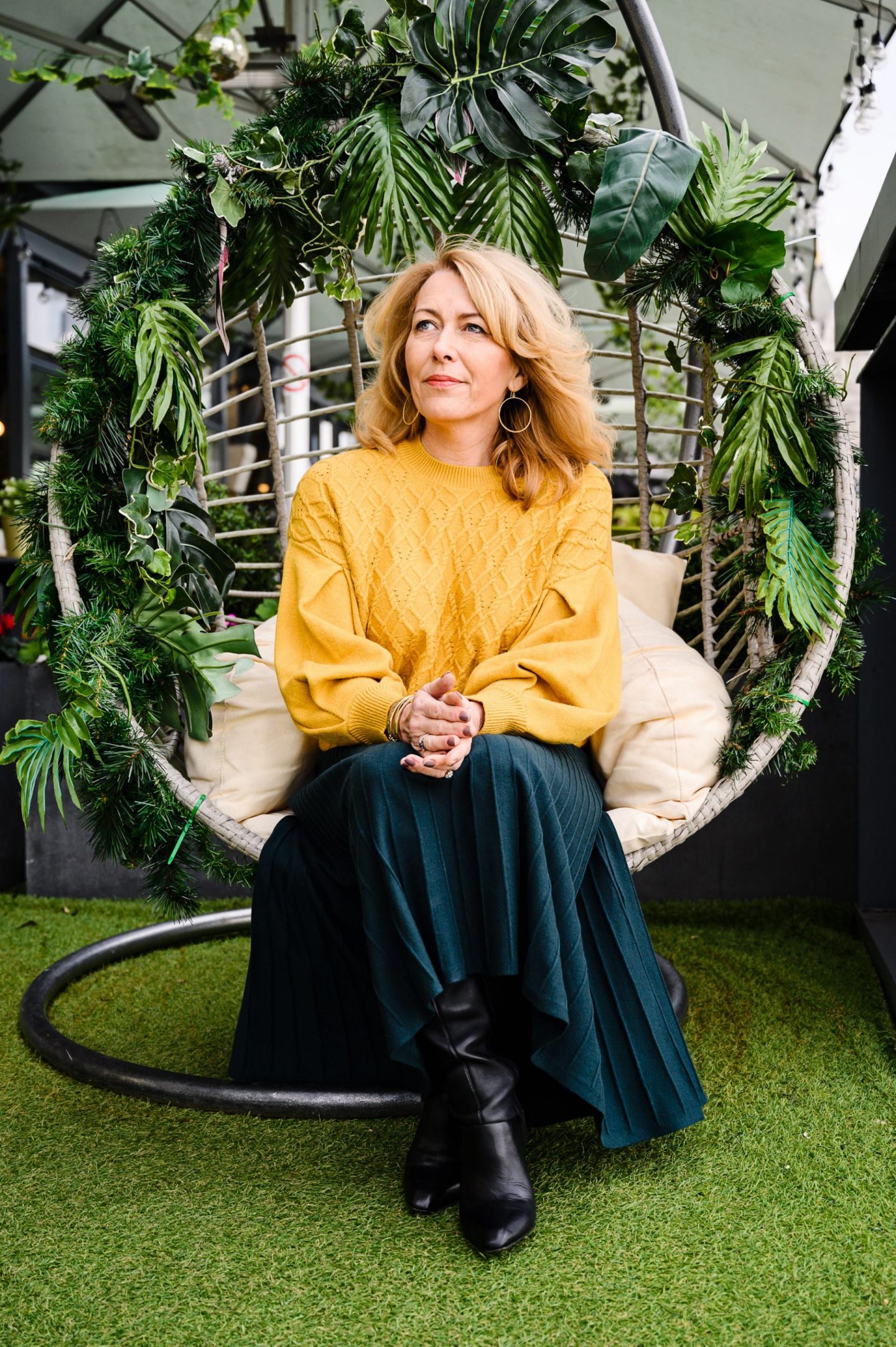 This jumper from Apricot has been wonderful. I've worn it so much and now I'm waiting for the grey colour to fall from the post box at any time now. It's on sale at a bargain price of £20.00
Apricot is a great value brand and I just love the sleeves on this jumper. The skirt has worn well and that's on sale at £15.00! No green left unfortunately and I'm not surprised!
I await the sale and pounce!
Ok. I can't say that these trousers are my most worn but if there's one sale to keep your eye on in my book it's Riess. If my pocket allowed I would shop here all the time and their tailoring is impeccable.
However, life is not that grand and I wait for my most wished for items to go into sale. These trousers were featured on the blog only a week or so ago and they're already sold out. However, the Reiss January sale only just recently started, so there are some beautiful items on the website.
Ok. Not clothes but worth a mention!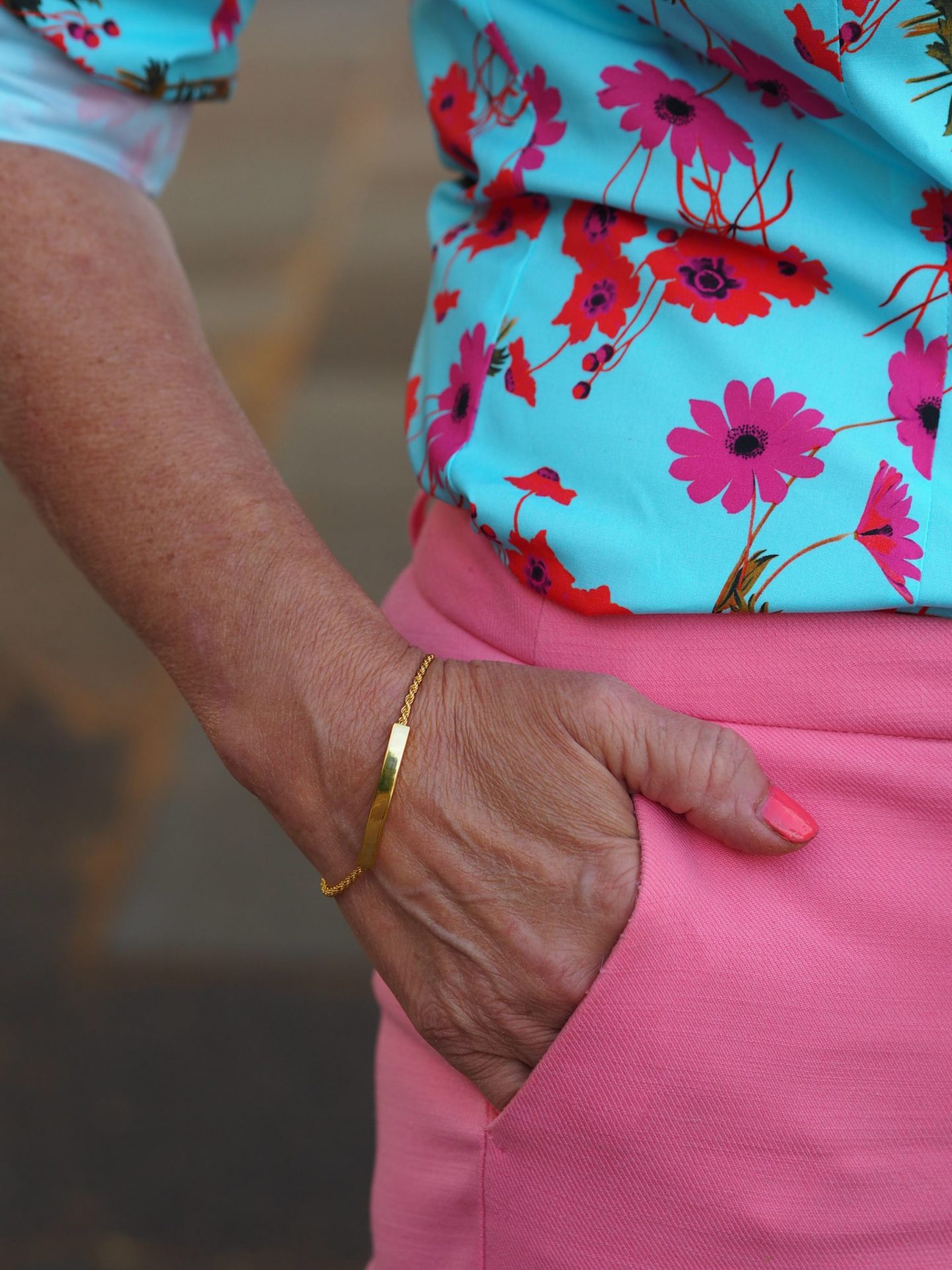 I've not regretted treating myself to my first piece from Monica Vinader. It's pricey for what I would call costume jewellery but I love the designs. There's a brilliant sale on the Monica Vinader site with some good priced items at the moment with up to sixty per cent off.
I wear my bracelet almost daily and it hasn't tarnished in any way shape or form. This was something I was worried about but it's as good as new. I'm thinking about pairing the one above with this one. I have Christmas pocket money to spend!
---
Please be aware that there are affiliate links included in this post at no cost to you if they are clicked on
---
Thank you for stopping by!
Come back for more. Click on the subscribe form below
YOU MAY HAVE A FRIEND THAT'S INTERESTED IN THIS? PLEASE USE THE SHARE BUTTONS
XO LAURIE
Subscribe for the latest updates!