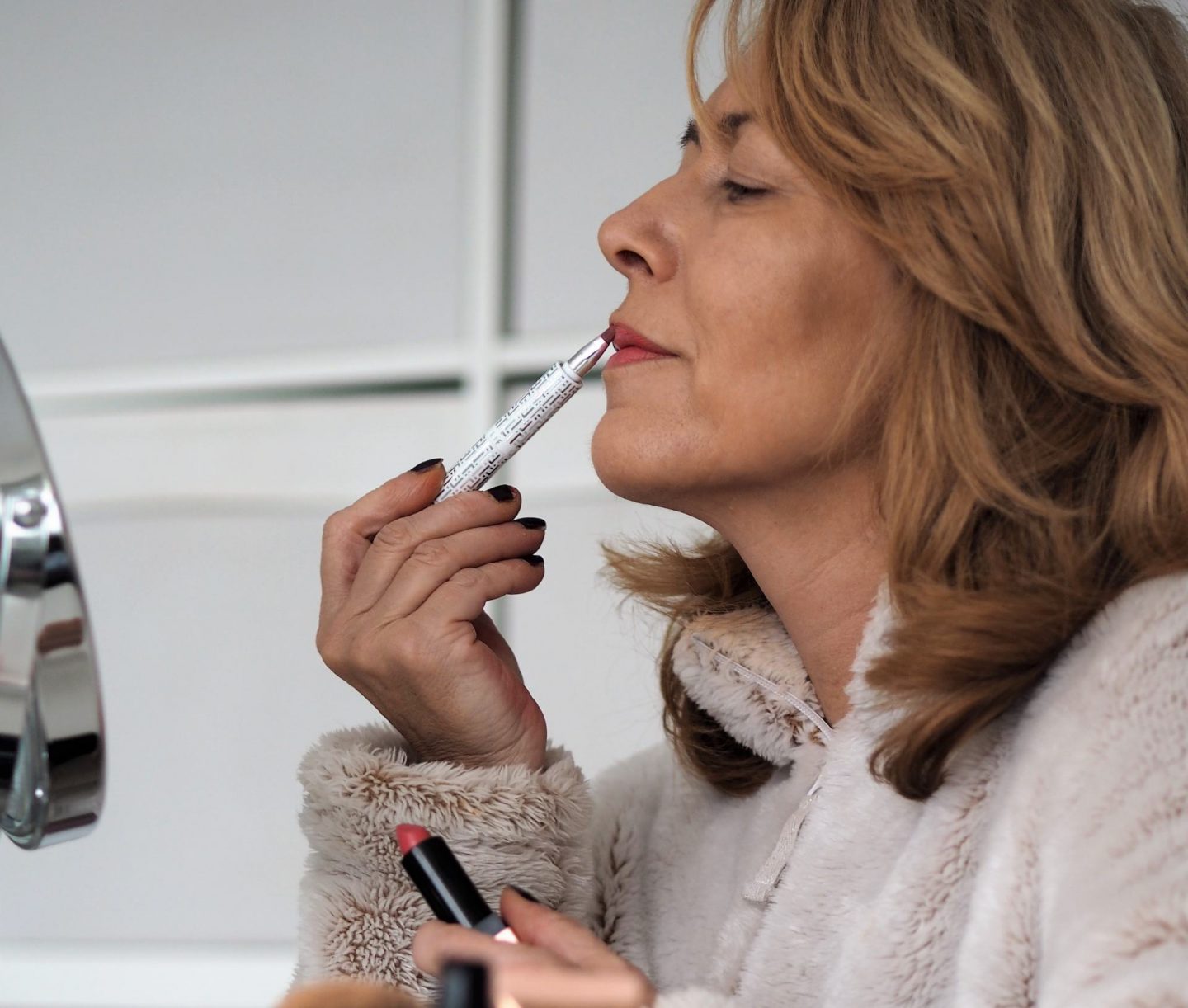 It's been a while since I shared new beauty products with you. Some I've had for a while and I want to recommend them to you and others are fairly new but I think they're worth mentioning, and I will tell more as time goes by for a proper review. There's also a giveaway to be had too but more on that later.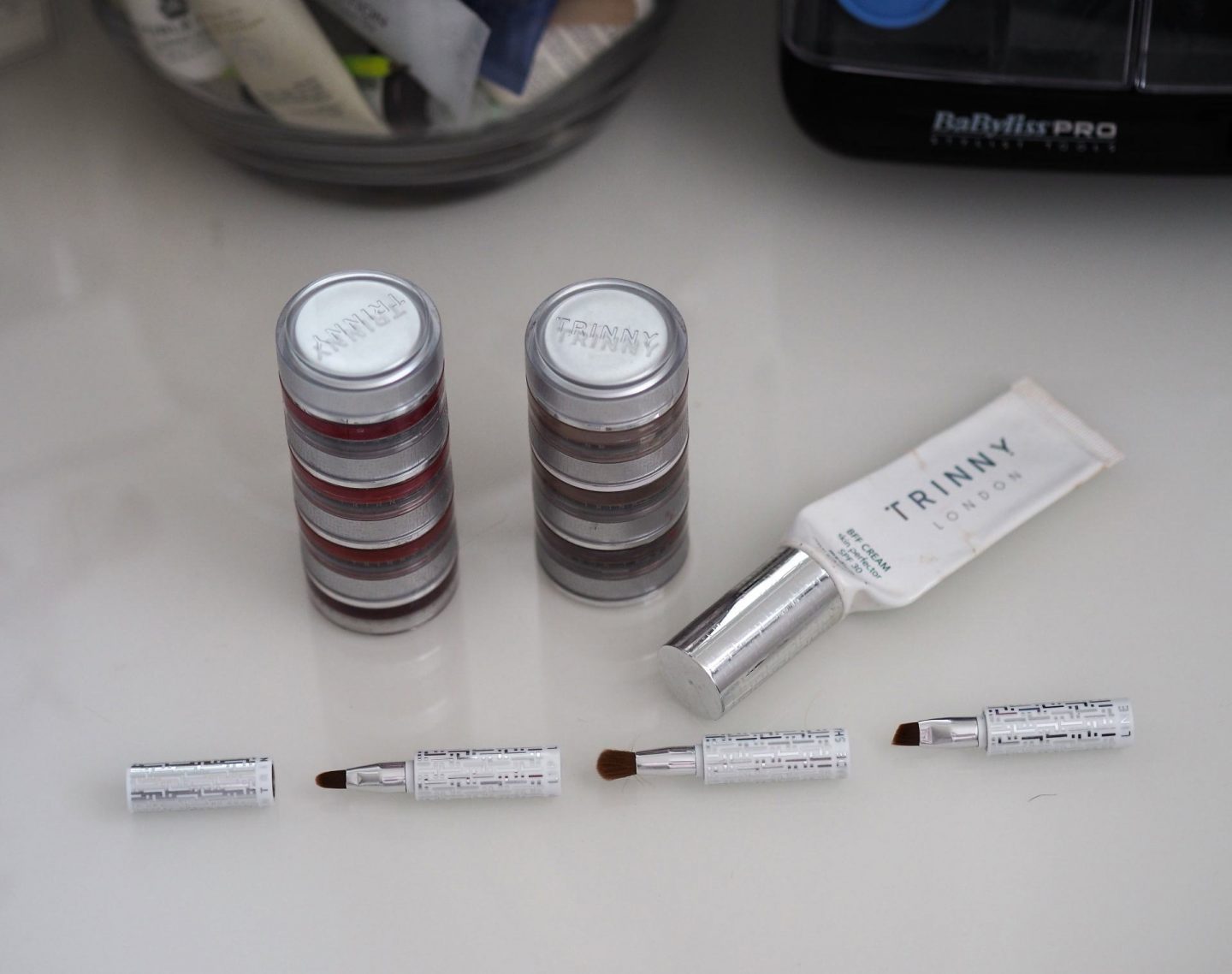 One of my favourite makeup brands Trinny London has come up with a brilliant little invention! The makeup brush set that's super slim and fits so easily into your handbag.
Trinny Woodall seems to know exactly what us women need when it comes to makeup and the brand has grown so strong now and gone from strength to strength. The ever famous BFF is pretty much a cult product and I don't know what I would do without it now! You can have a read up on this brilliant CC cream here I'm just about to order my third one!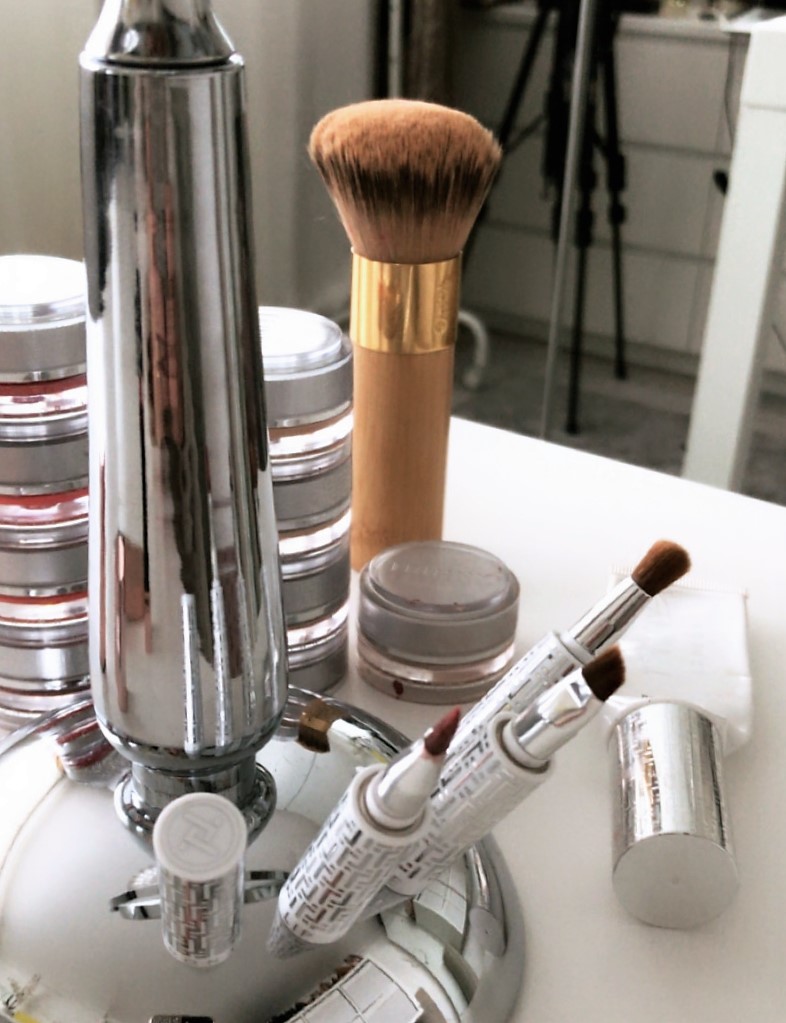 Three brushes for your makeup needs. Lip brush, eyeliner, and eyeshadow blender. All magnetic so it all stays as one pen or you can, like me stick them to your vanity mirror No rummaging! I think this is a great piece of kit. It's actually called the T-Kit. Do take a look around the Trinny London website, I especially recommend the BFF and I also love the Miricle Blur for covering up wrinkles and imperfections. It's an amazing filler, the best I've tried. There are also some great makeup tips on there too.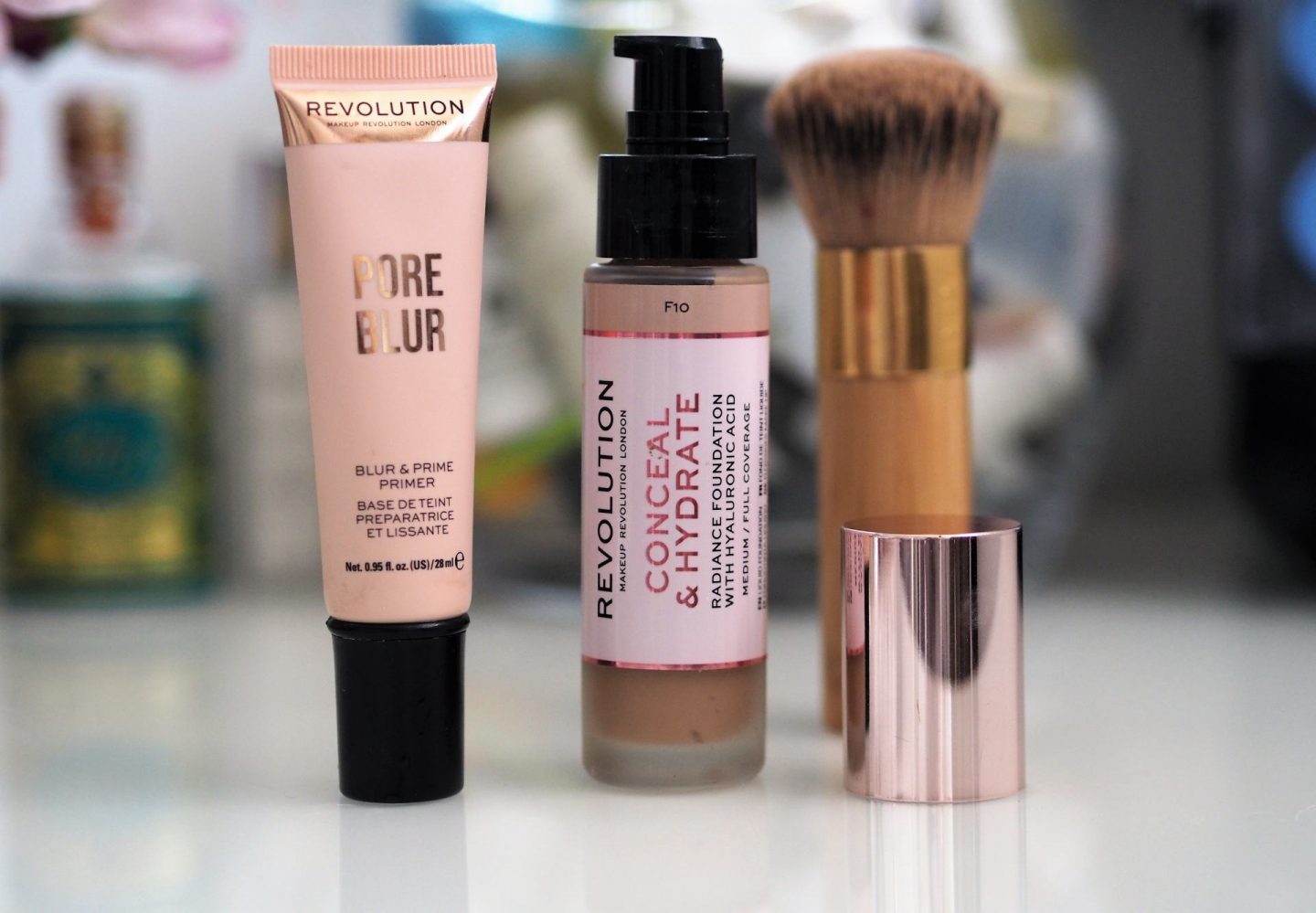 Not so new to the blog is the Revolution Pro Conceal and hydrate foundation. Now I have grown to love this. It's actually replaced my Estee Lauder Double wear foundation that I have worn for many years.
The coverage is just as good as is the lasting power of this foundation but at a fraction of the cost. The only low down I can find is that the Conceal and hydrate doesn't have any SPF in it but I mix one pump of this with one pump of my Trinny London BFF which has an SPF 30 so I'm ok with that.
The other beauty is the price. My Estee Lauder costs around £28.00 but the Revolution Pro is less than half the price at £9,00
Hiding imperfections with Pore Blur
New in the makeup bag is the Pore Blur by Revolution Pro. I'm finding the pores on my nose are getting bigger and I want to find something to rectify this but until then I'm finding this primer is helping hide those imperfections.
Applied before foundation, I don't think it's clever enough to fill the wrinkles like the Miricle Blur but it certainly helps give a lovely smooth finish and helps hide those pesky pores plus the broken vein on my nose. Another bargain at £6.00
I really think The Revolution Pro makeup is worth a look and if you want to know more about the makeup you can catch a step by step makeup here
Having my first dabble with Retinol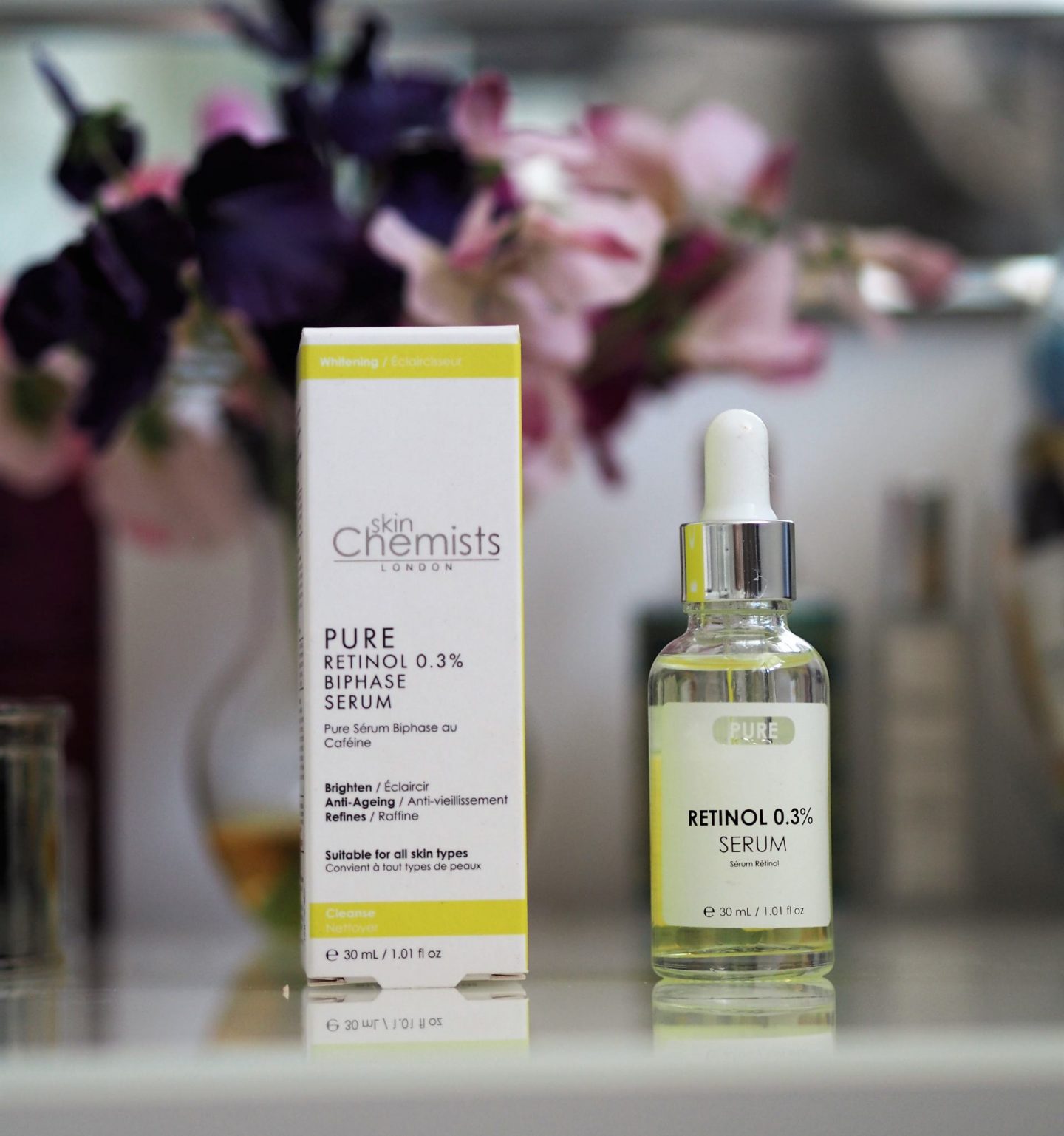 I've been wanting to try some Retinol for some time now. I've heard so much about how it gives clearer skin and it's great antiageing properties.
I've also read that it's good for shrinking large pores and congested skin, so I'm eager to crack on with this. My skin can be quite sensitive, so I'm just applying this to my nose every other night.
I'm on my fourth use and I will report back to you if I think it's made a difference. The reviews for this serum by Skin Chemists is very good and they have some really interesting potions over on their site.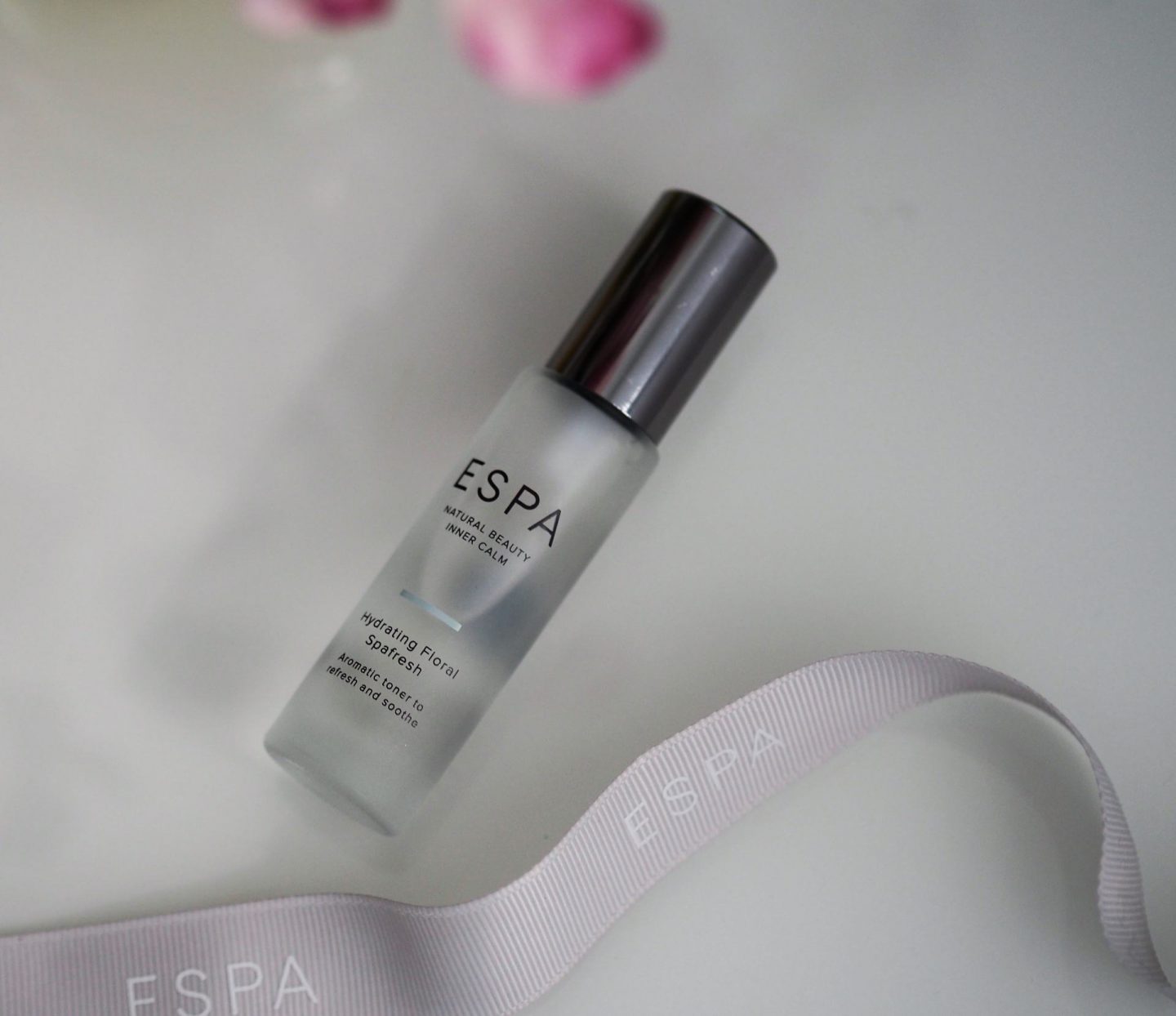 The Espa Hydrating Floral Spafresh was part of my Espa advent calendar. Out of all the items it was this that I wanted to start using first. I love hydrating sprays and this doesn't disappoint at all!
With the central heating being on during the winter months a hydrating spray is great for quenching your skin with moisture. I've sprayed this over my face wearing makeup and it doesn't unsettle it at all. The smell is amazing.
This can be used as a toner after cleansing if you wish. Something I don't do but I love using it over my makeup for re-hydration, the Hydrating Floral Spafresh is a quick way of moisturising through the day while still wearing your makeup!
A giveaway to make you feel good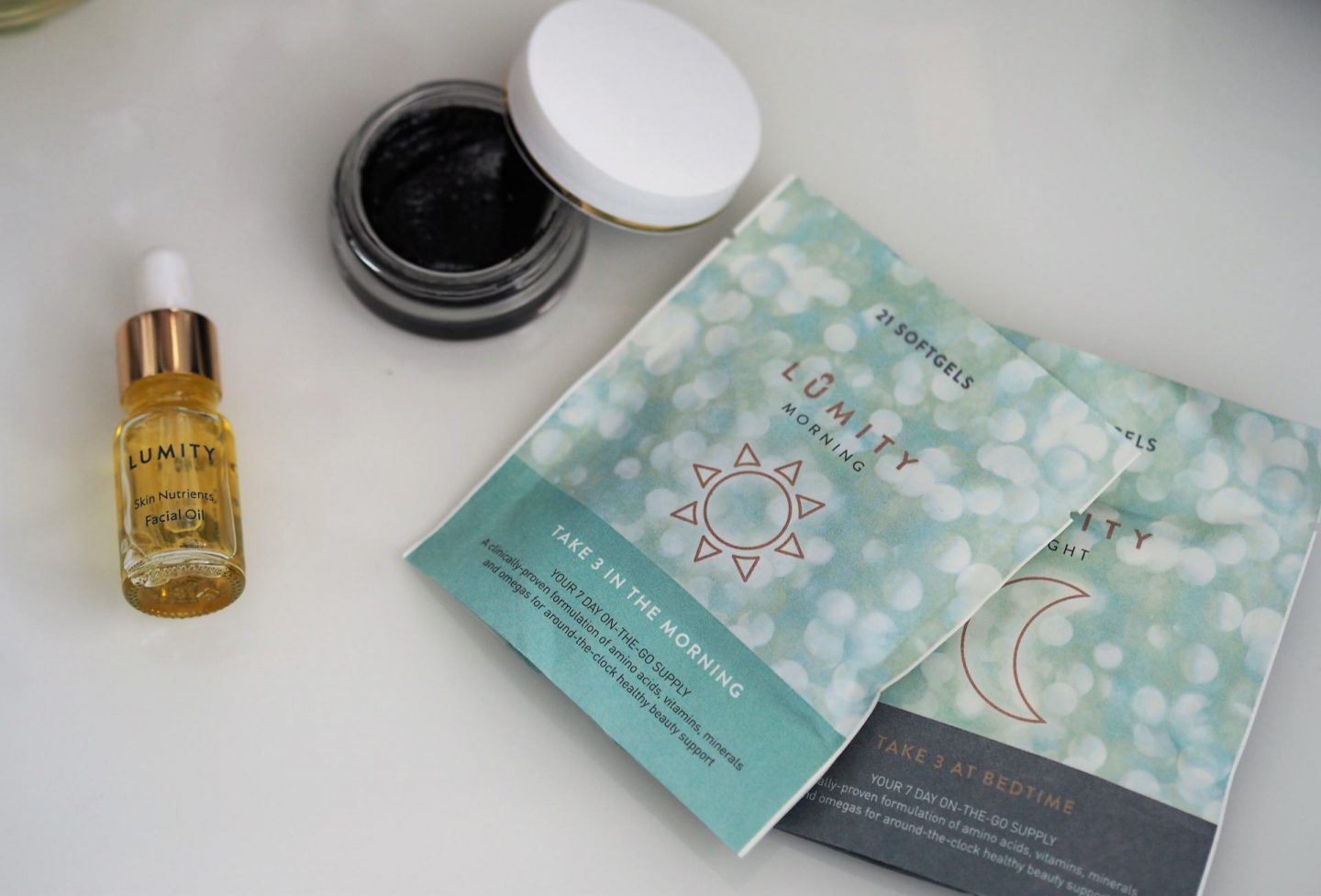 I was gifted this intro package by Lumity. I've trialled the cleanser, and boy this is a good deep cleansing little pot! It was weird slathering black all over my face though!
Made from 31 botanical ingredients including charcoal, you can use this as a face mask after too. It certainly left my skin feeling really clean. After the cleanse your advised to use the oil. Containing a blend of high performing natural plant oils and extracts this mini facial left my skin feeling amazing.
The Supplements, unfortunately, I can't use due to my allergies. So I thought rather than let them go to waste, I thought I'd send to one of my readers to try if you fancy it?
You can read more about the supplements here on the Lumity site. There are seven days of each Morning and evening. Just retweet the post in the sharing button so I know who is interested and a winner will be chosen in the next couple of weeks. UK only please apply!
Please be aware that there are affiliate links included in this post at no cost to you if they are clicked on
---
Thank you for stopping by!
Come back for more. Click on the subscribe form below
YOU MAY HAVE A FRIEND THAT'S INTERESTED IN THIS? PLEASE USE THE SHARE BUTTONS
XO LAURIE
Subscribe for the latest updates!