We popped up to London for an overnight stay and decided to have our valentines date night earlier in the week. The weather is just beginning to recover from those high winds, so my date night photos aren't the best! I packed a smart/casual outfit and a new gold chunky chain necklace from Eternal Collection.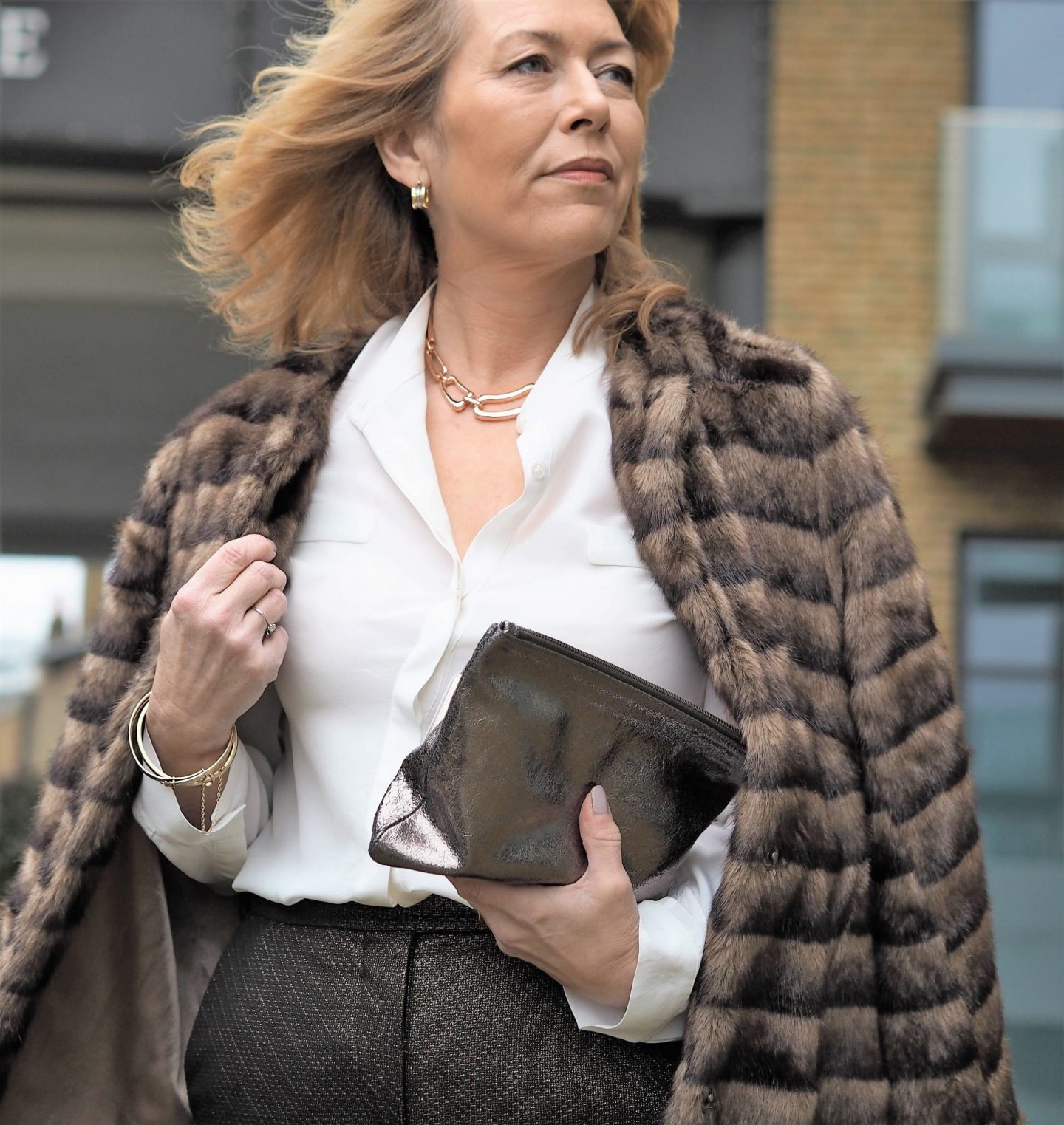 Gold chunky chain necklaces are certainly having a moment, I keep spotting them on my Instagram feed but some of them are so expensive! As soon as I saw this one on the Eternal Collection site when I was offered a gift to feature here I knew this was the one I wanted.
This is a sponsored post for Eternal Collection. I'm happy to post because I love the brand.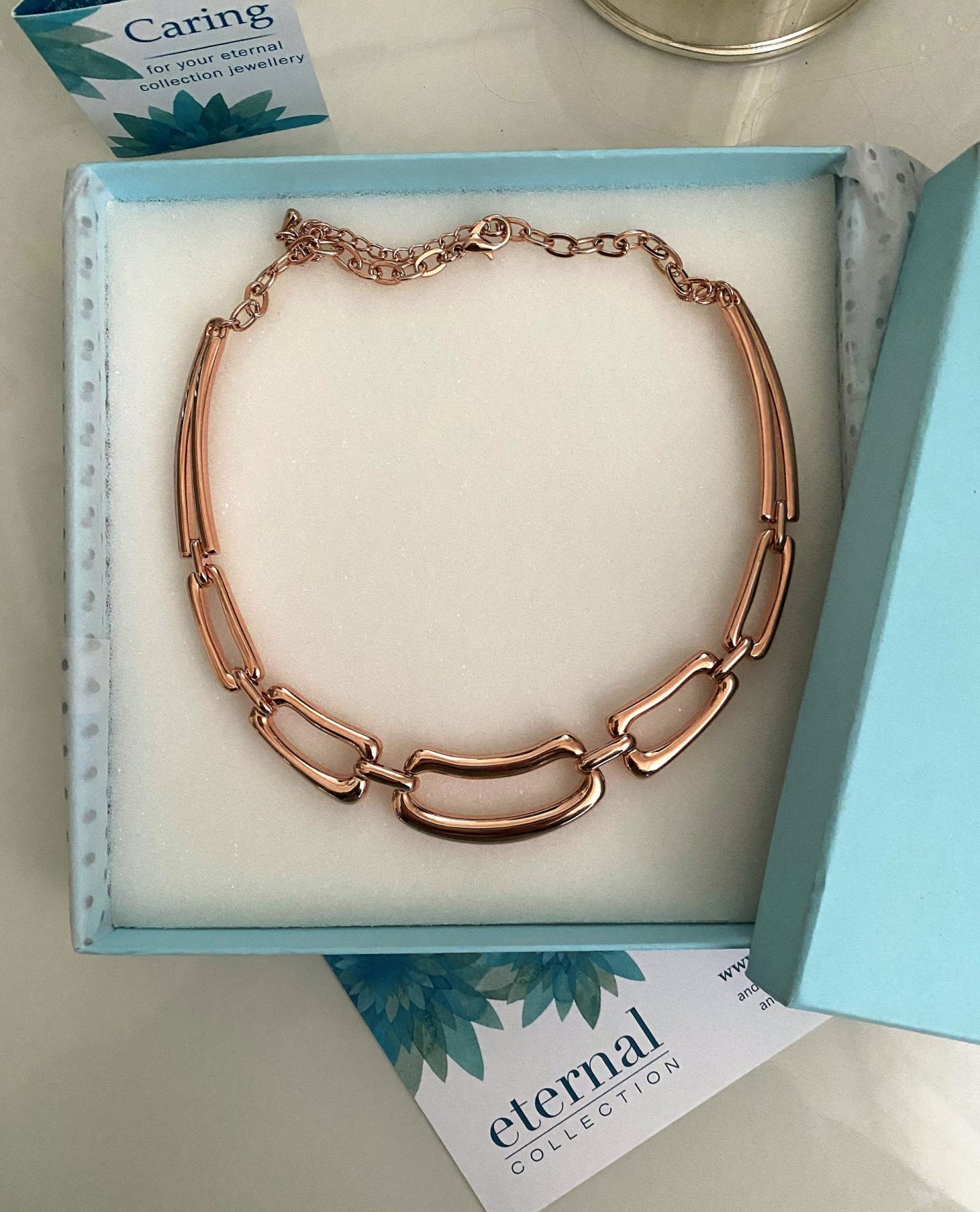 Exceptional quality just like the last necklace that I received from Eternal, it was just what I wanted. Gold plated too, so no irritation. I have an allergy to any cheap metals! And far more purse-friendly than any others that I've looked at for gold plating.
Gold-toned accessories to spruce up a simple look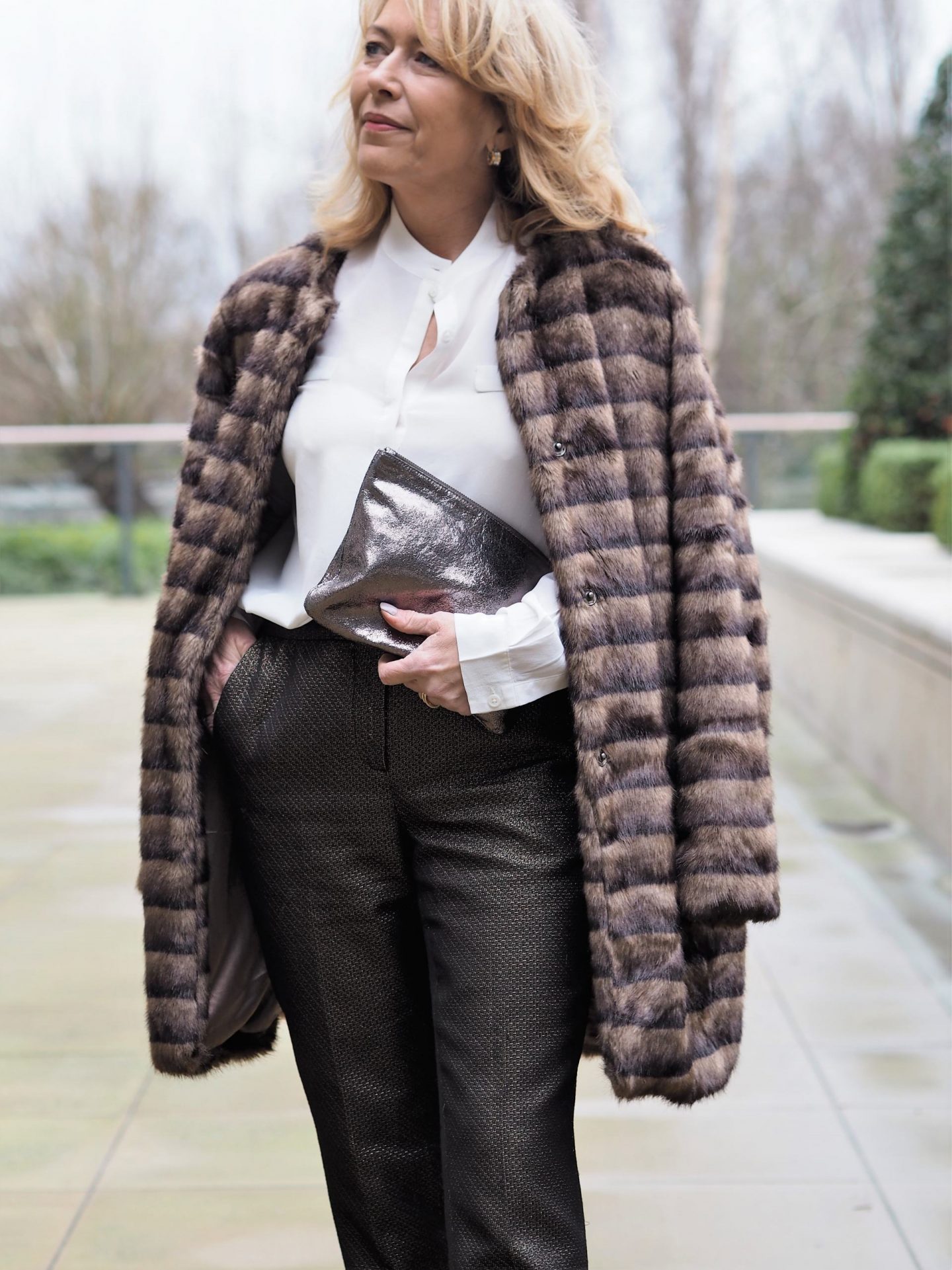 The outfit is really simple. One of my favourite silk shirts and a pair of trousers that I have really enjoyed wearing. Comfortable, not overly dressed ( we were only going to one of our old locals) The trousers are sold out now from Pure Collection but I've added their new style below in the shop carousel.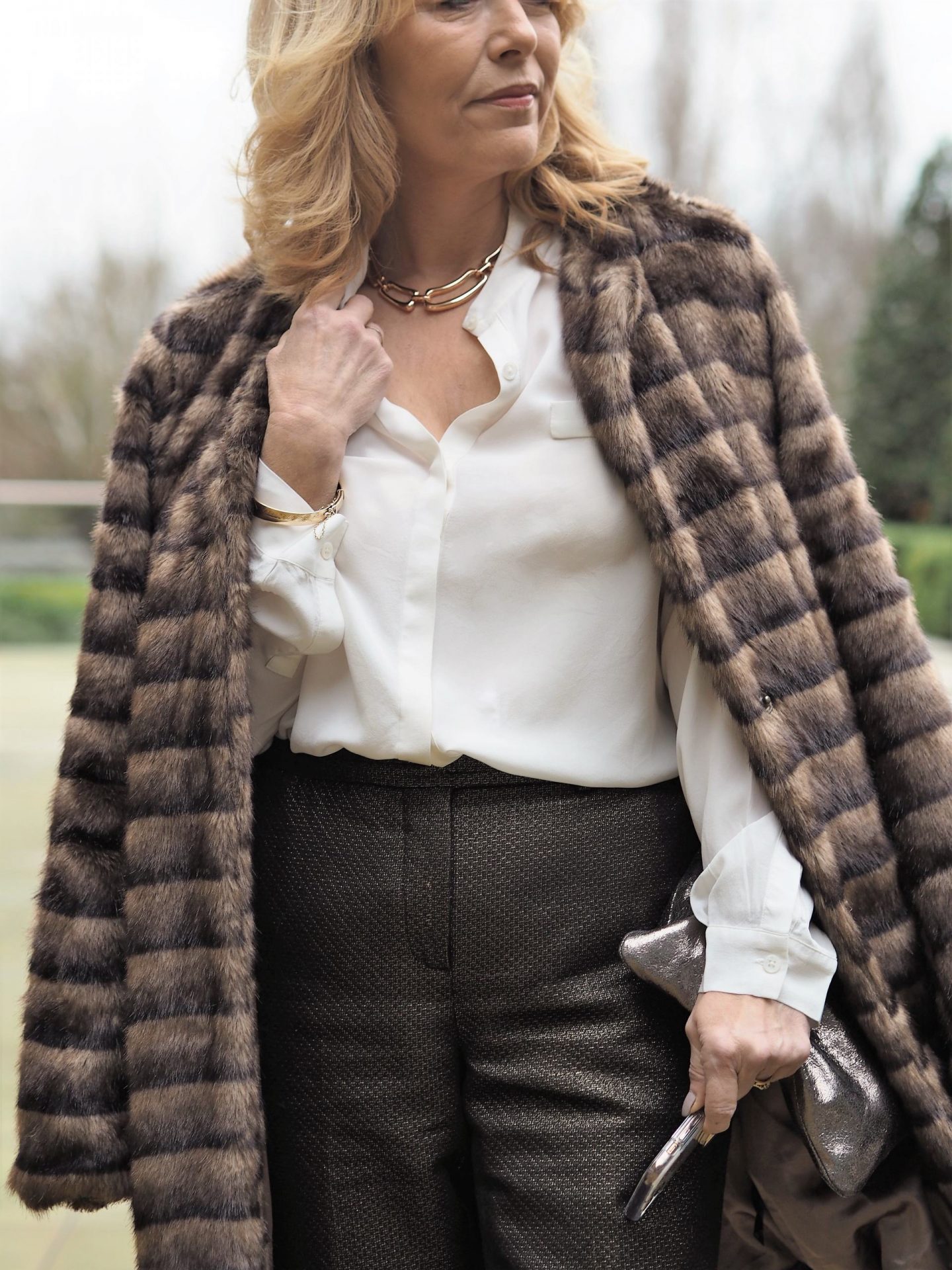 A cream silk shirt from Lilysilk that's been worn and worn. Have you seen my film how I style my silk shirts?
A simple outfit that's been spruced up with smart shoes, the necklace and a gold clutch. Easy.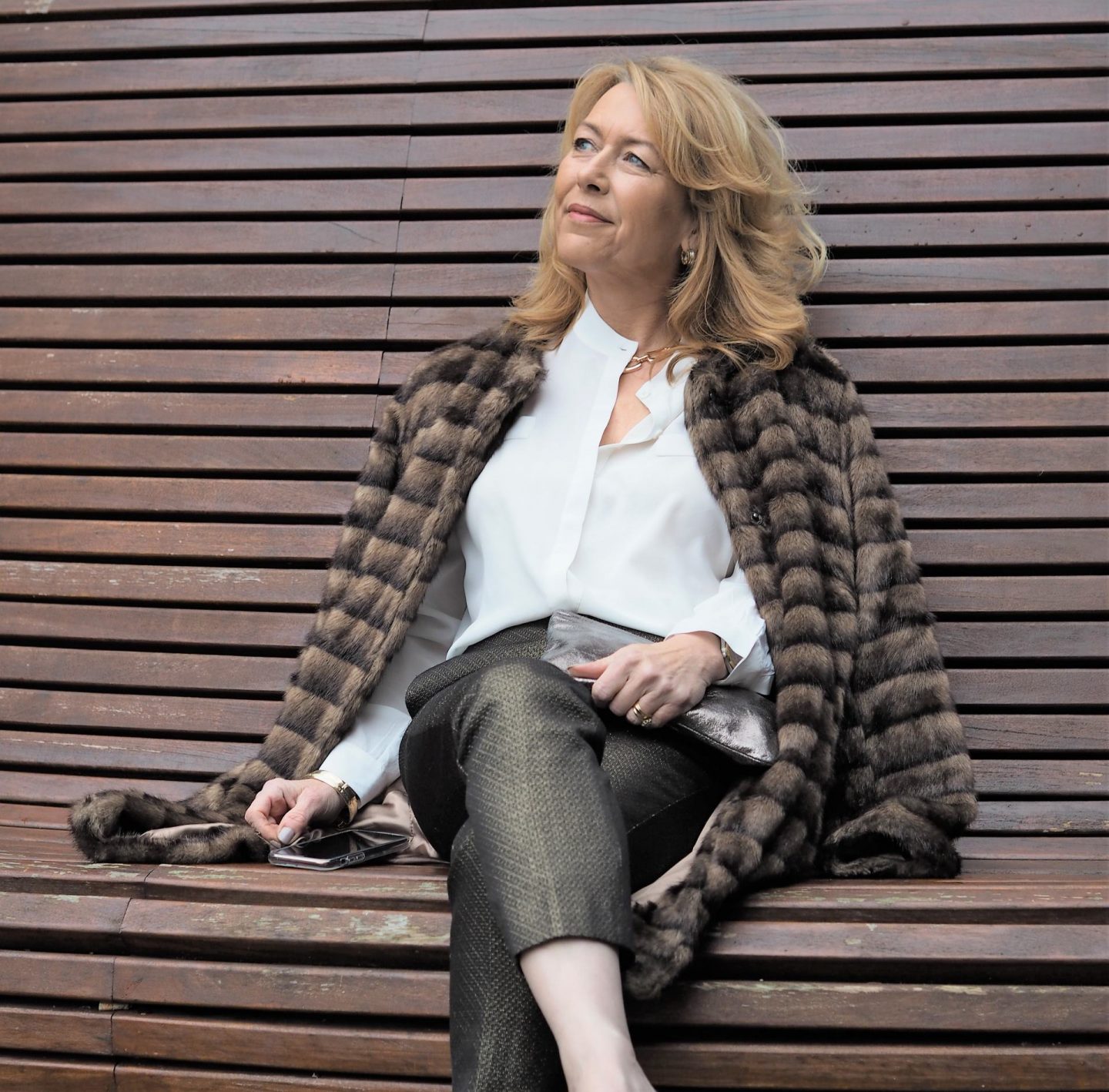 Sitting on one of my favourite benches in Kew London. There's a cluster of waterfalls opposite me and I often used to sit here for ages listening to them in the summer. So soothing, but it's freezing when I had these photos taken!
I like that I can divide my time between the new home and London. I do miss it sometimes but not the traffic and the fast pace.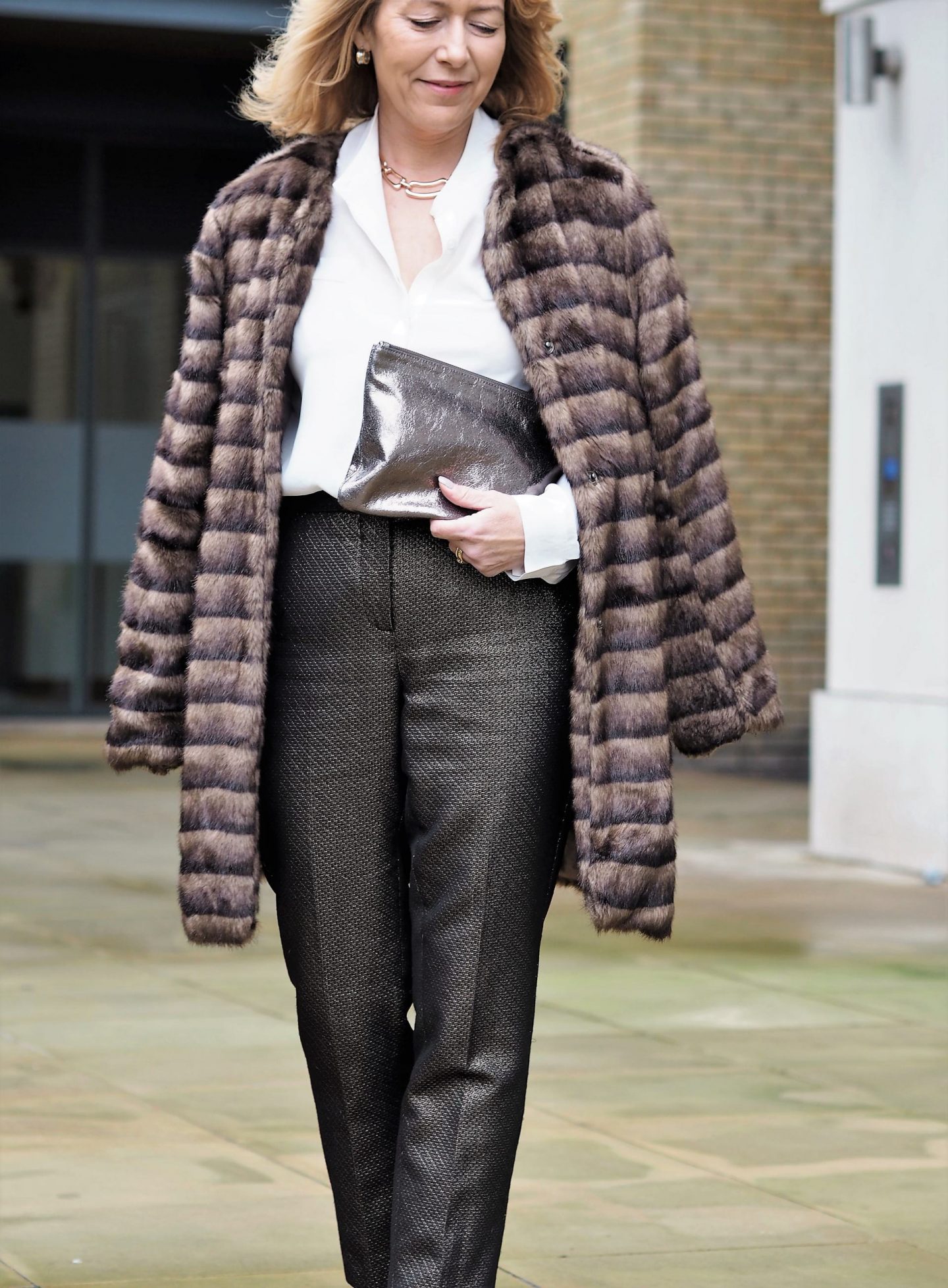 The fur coat is a couple of years old now. It's super warm and adds an instant touch of glam to any outfit. I've linked one in the carousel that I've got my eye on.
I hope you've had a lovely valentines day. Let me know what your up too. I hope you get spoilt!
Shop The Look

Please be aware that there are affiliate links included in this post at no cost to you if they are clicked on
---
Thank you for stopping by!
Come back for more. Click on the subscribe form below
YOU MAY HAVE A FRIEND THAT'S INTERESTED IN THIS? PLEASE USE THE SHARE BUTTONS
XO LAURIE
Subscribe for the latest updates!