I've been feeling a bit sluggish lately. Over-sleeping (I hate that and would like to kick myself!) Just not feeling myself. As soon as my health goes off-kilter nowadays I instantly wonder if there's something wrong. My age I guess? Although each day that I look at the state of this house, that's enough to put stress levels into full throttle!
Mum suffered from under-active thyroid and it's a hereditary condition. I often feel I have all the symptoms and I've been checked for the condition a couple of times. When LetsGetChecked got in touch I thought I would give it a go and see the results for myself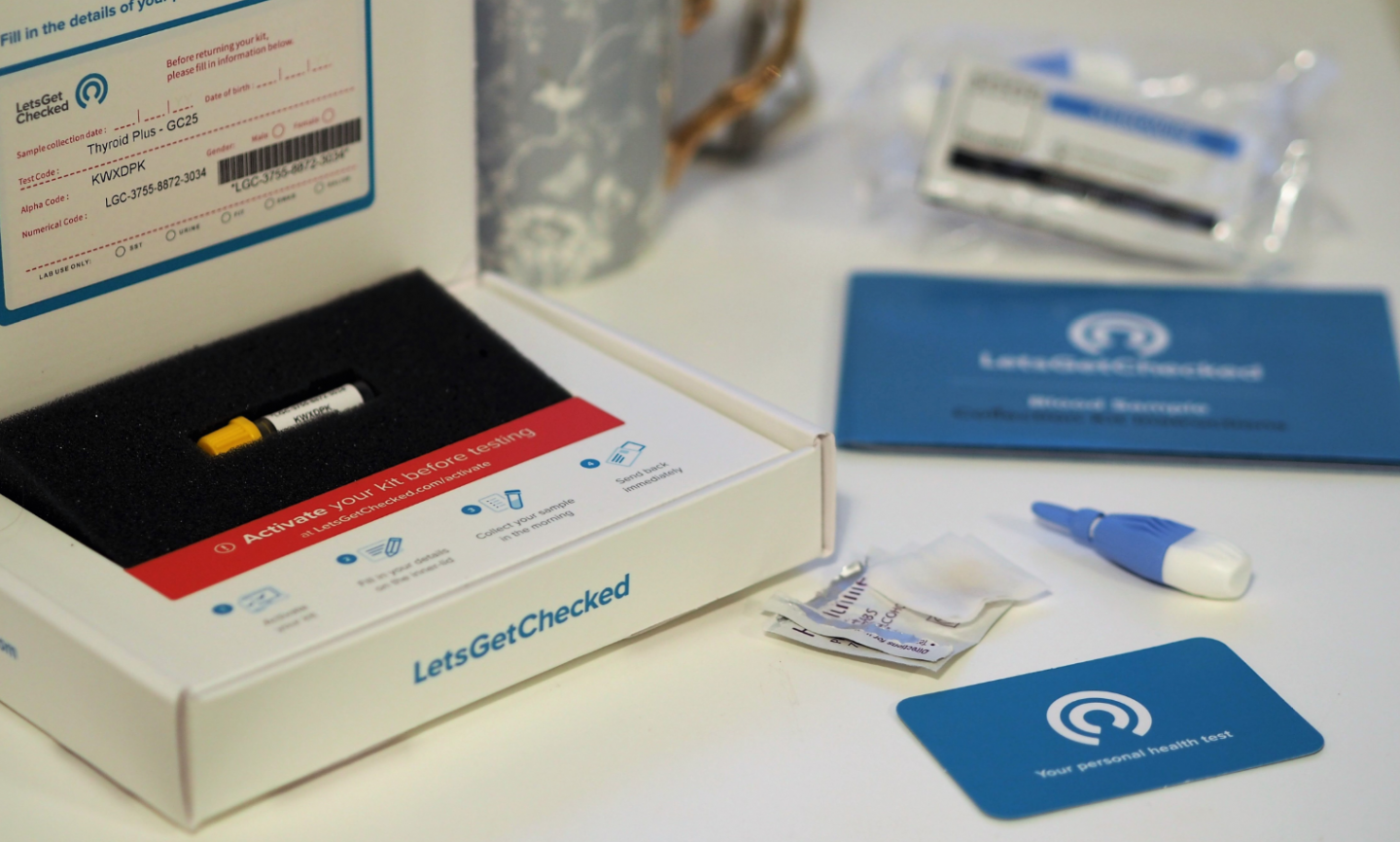 I show all the signs of the condition. dry skin, tiredness, and hair thinning. But take my age into account that's just part of the process I guess?
My brother was head of pathology for Devon, he knows his stuff! When mum began getting tired and feeling out of sorts, she went to the doctor and was tested for under-active thyroid to be told all was well.
The government have guidelines to determine if someone has a condition. Like the menopause, you may have started but if your just under the guidelines the doctor will tell you that you're fine.
My brother tested my mum to reveal her thyroid was slightly under even though the doctor told her it was fine. My brother went to the doctors with her and mum was given the Thyroxine.
Could Let's Get Checked have the answer?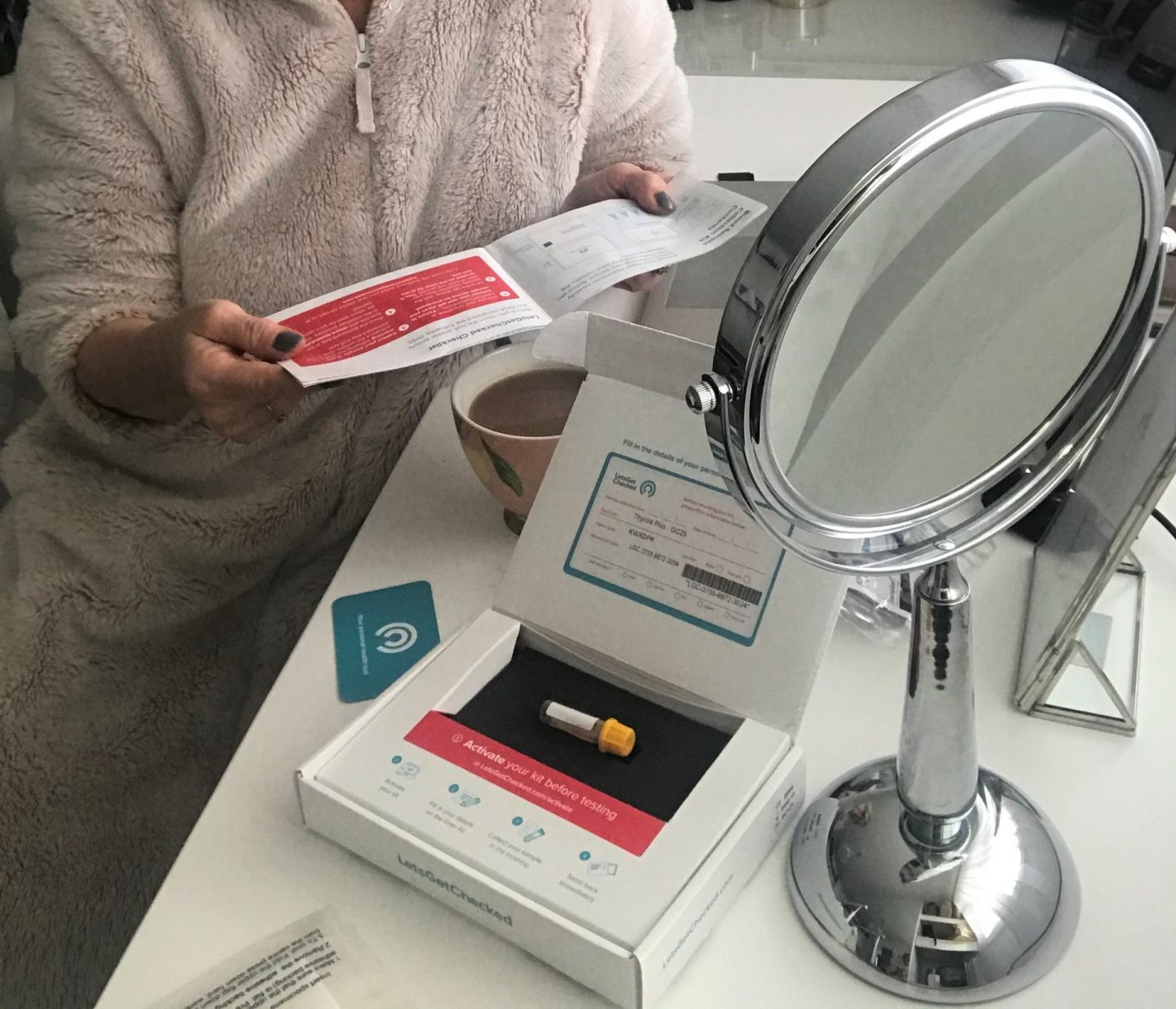 As soon as LetsGetChecked got in touch I was interested in the idea and I thought it would be good to share with you all.*This is a sponsored post and I'm happy to share this here on the blog* On the website, you create an account and decide what health issues you would like checked.
If you are interested in joining and having a test for health issues there's a 20% discount code at the end of this post. I thought it might be a more trustworthy way of getting results considering that they don't have to budget for medications that would need to be given if the tests prove positive. I would take the results to my new GP.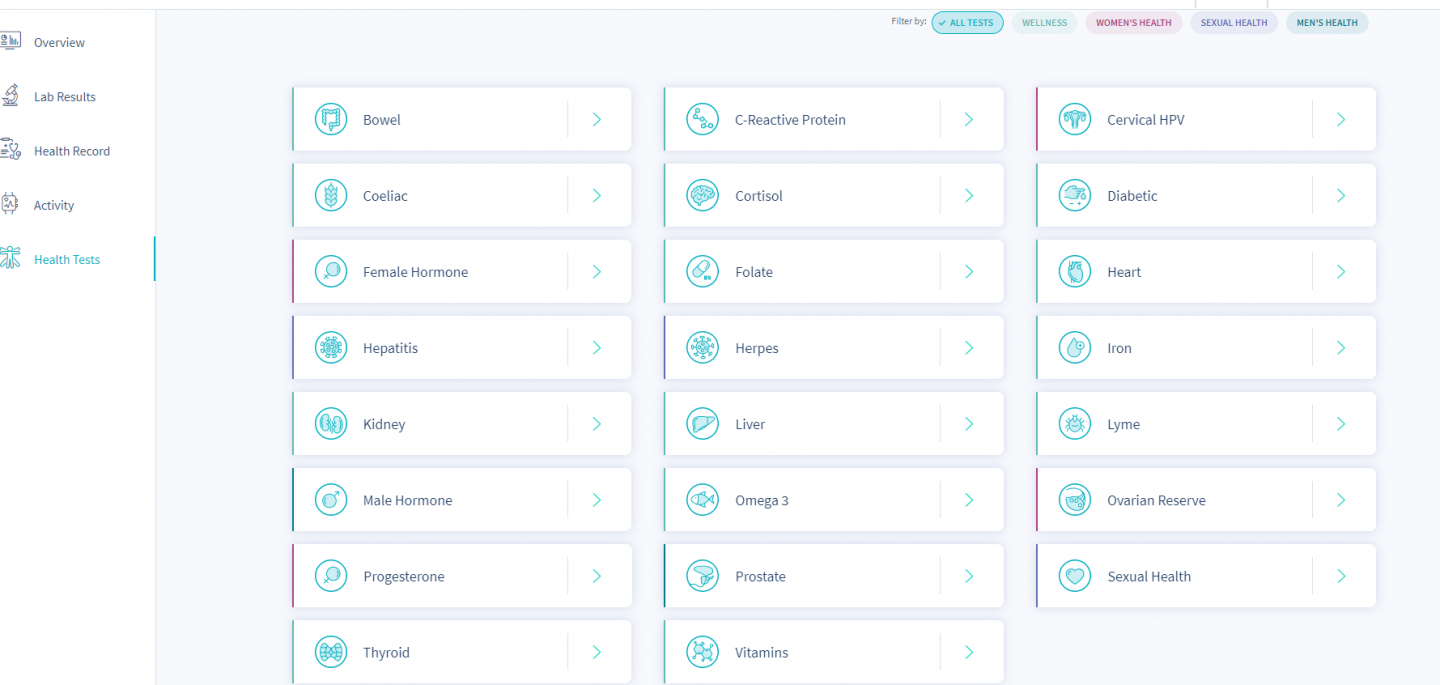 The website has quite a lot to offer in regards to health and what you can actually be tested for. But it's more than that. Adding all your credentials LetsGetChecked will keep check of how you're doing health-wise and you can also add your device (phone) to keep check too.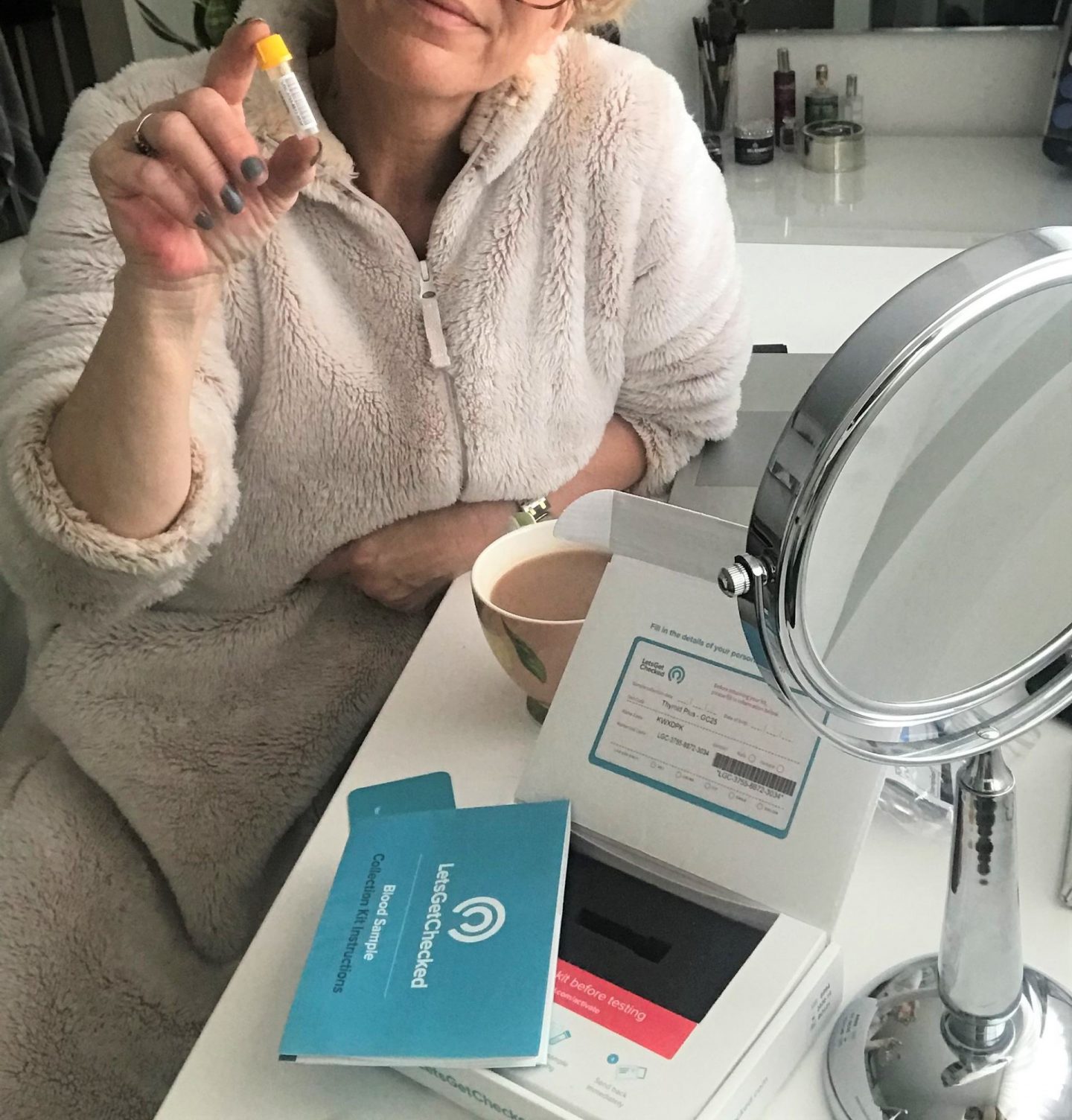 So. The test I decided on was, of course, the thyroid one. I was tempted to try the Cortisol test. I've heard that symptoms of tiredness are also a sign that you could be in higher supply of Cortisol, also anxiety and stress but I thought if anything the Thyroid was the one to go for being as mum had it.
My box arrived with everything I needed and all instructions giving advice about how to take the test.
One little pinprick!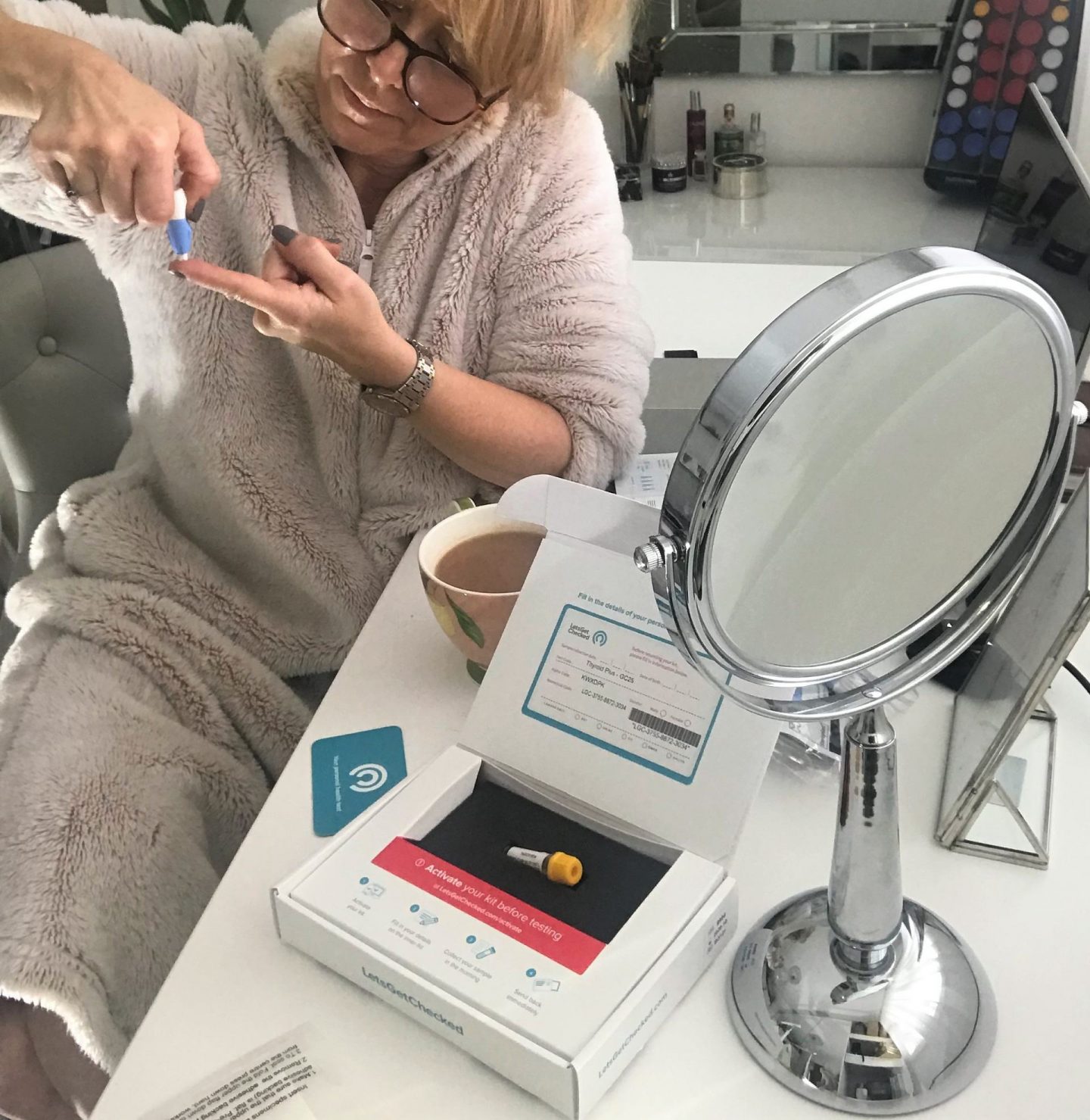 I have to say, the phial sent for blood to be collected seemed large to fill considering I only had to do a pinprick to the finger! I waited patiently for it to drip into the phial or had to stroke my finger to cox out the blood.
I was advised to fast for this test and take it first thing in the morning. A cuppa was waiting for me. And can I just say how glamorous I look first thing in the morning!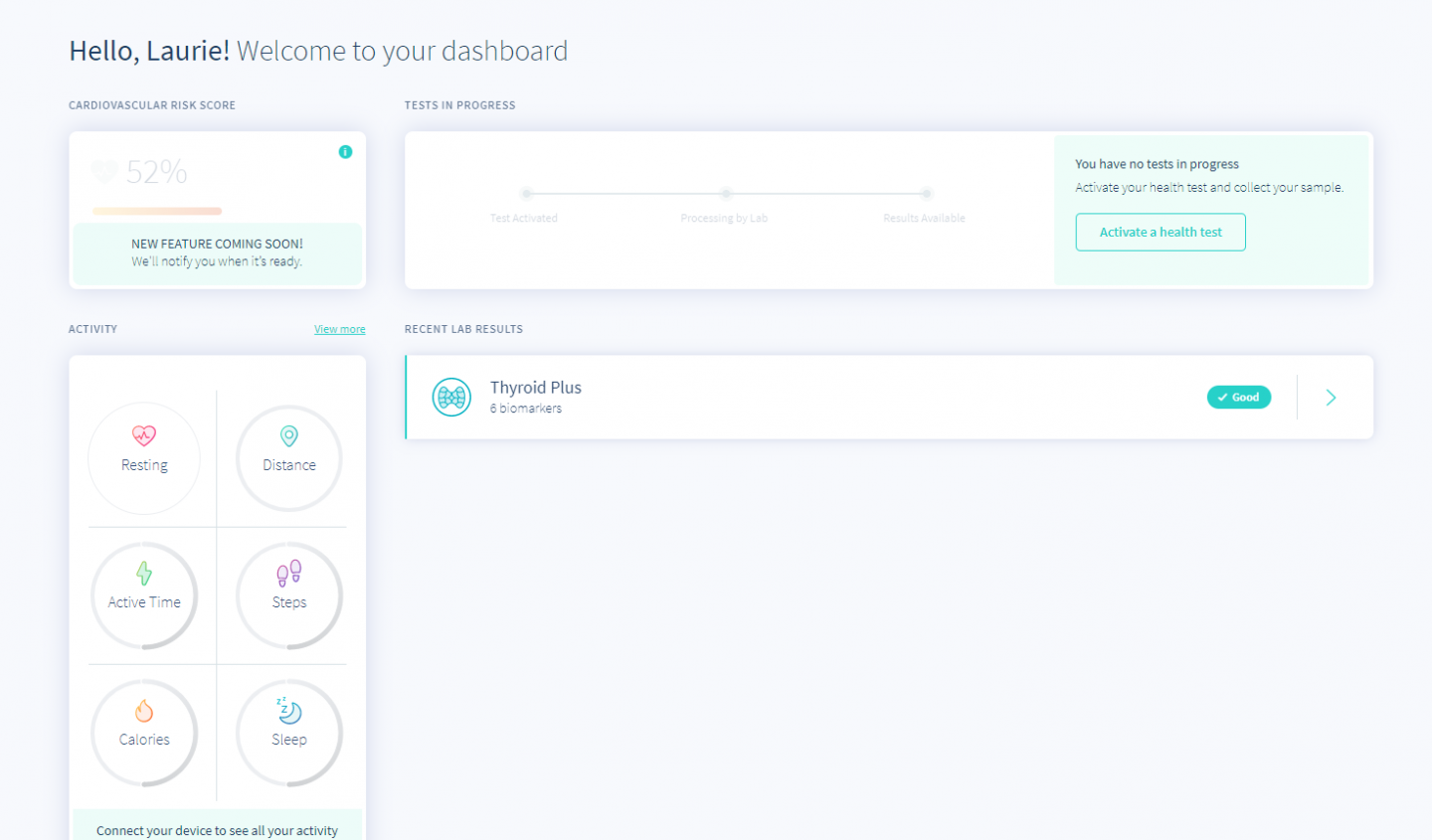 I drank that cuppa and got myself dressed to set off to the nearest postbox. You're advised to post as quickly as possible. I awaited the results.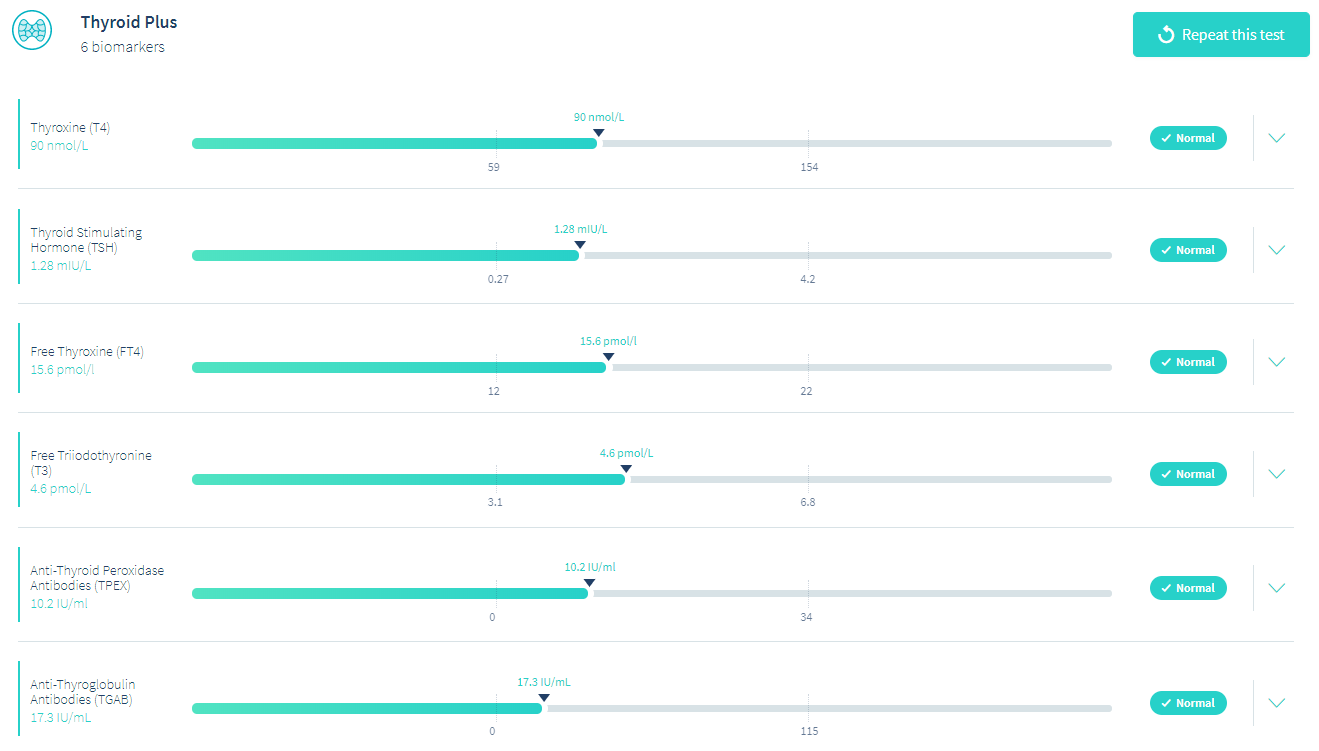 You receive an email to tell you that your results are in. Log into your account and you can see them. All is ok. I don't have underactive thyroid yet thank god. All seems to be well.
This doesn't, however, explain why I'm out of sorts. Yes, there's a lot going on here with the house renovation but I just can't put my finger on it. I might just look into having another test later down the line if this persists. I will keep you updated.
I was pleased with the service that LetsGetChecked provided and what appealed to me was getting a second opinion I guess other than doctors. It's getting harder to just get an appointment at the doctors nowadays!
Do take a look at this interesting website and if you would like to get checked for something there's a 20% off code when you apply Vanity And Me
Please be aware that there are affiliate links included in this post at no cost to you if they are clicked on
---
Thank you for stopping by!
Come back for more. Click on the subscribe form below
YOU MAY HAVE A FRIEND THAT'S INTERESTED IN THIS? PLEASE USE THE SHARE BUTTONS
XO LAURIE
Subscribe for the latest updates!