Yay! I actually managed to get out and take some photos this week. Anyone else fed up with this wet weather? I'm sharing a brand with you today that I used to wear a lot years ago. I found Together fashion on my Instagram feed and I was so happy to find it.
Mum and I used to sit together browsing through her catalogue ( I can't remember which one) and order ourselves a couple of pieces. Finding the brand brought back some lovely memories.
I remember buying some white cotton drawstring trousers for maternity use and passed them to mum after. She kept them for years and said they were the best white trousers in her wardrobe. She used to giggle about it every year. "Look I'm wearing your maternity trousers!"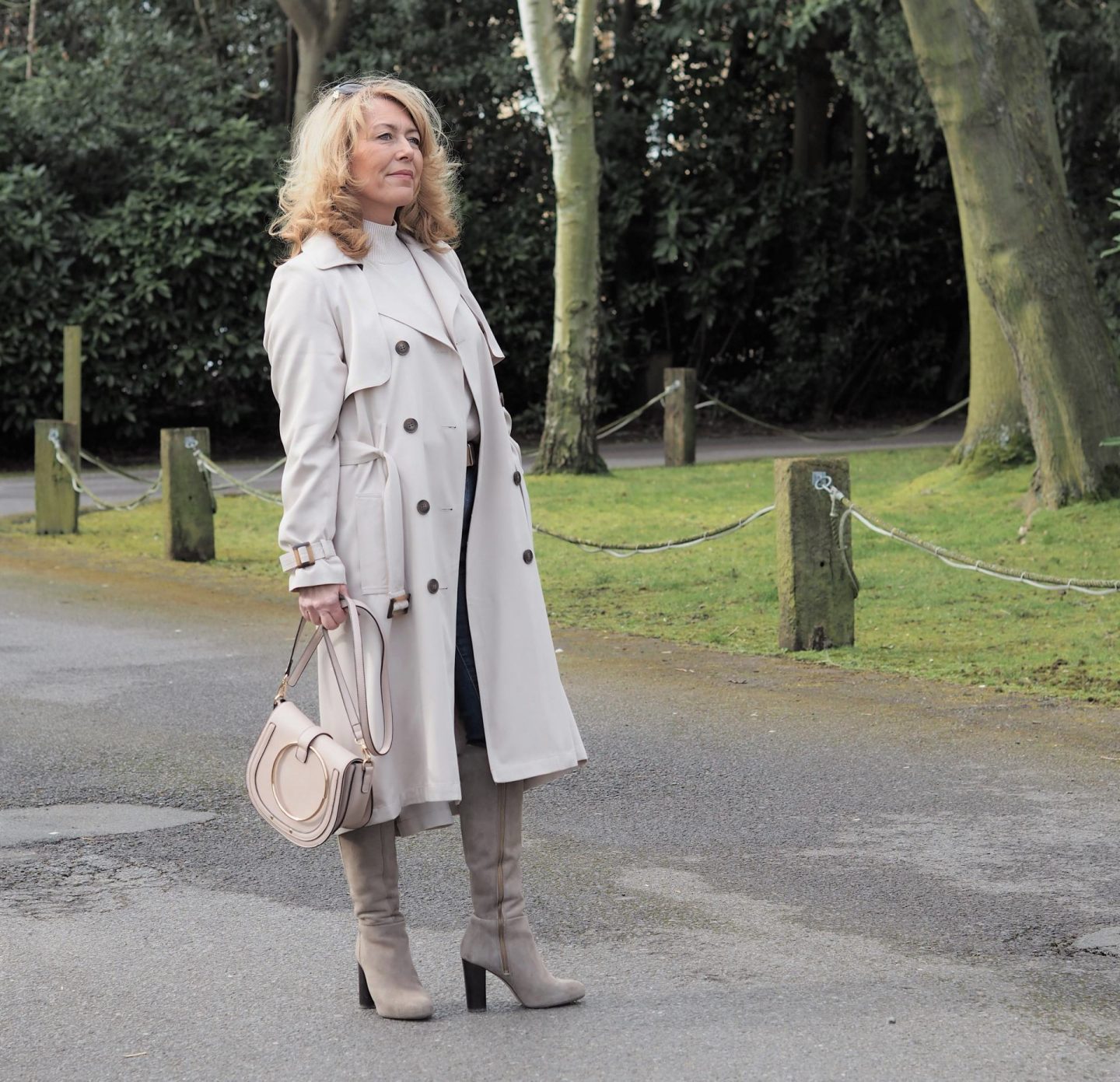 As soon as I spotted this Trench coat I knew it had to be mine. It's one item that I don't have in my capsule wardrobe and I thought how well it would work with all the neutral tones that I've collected.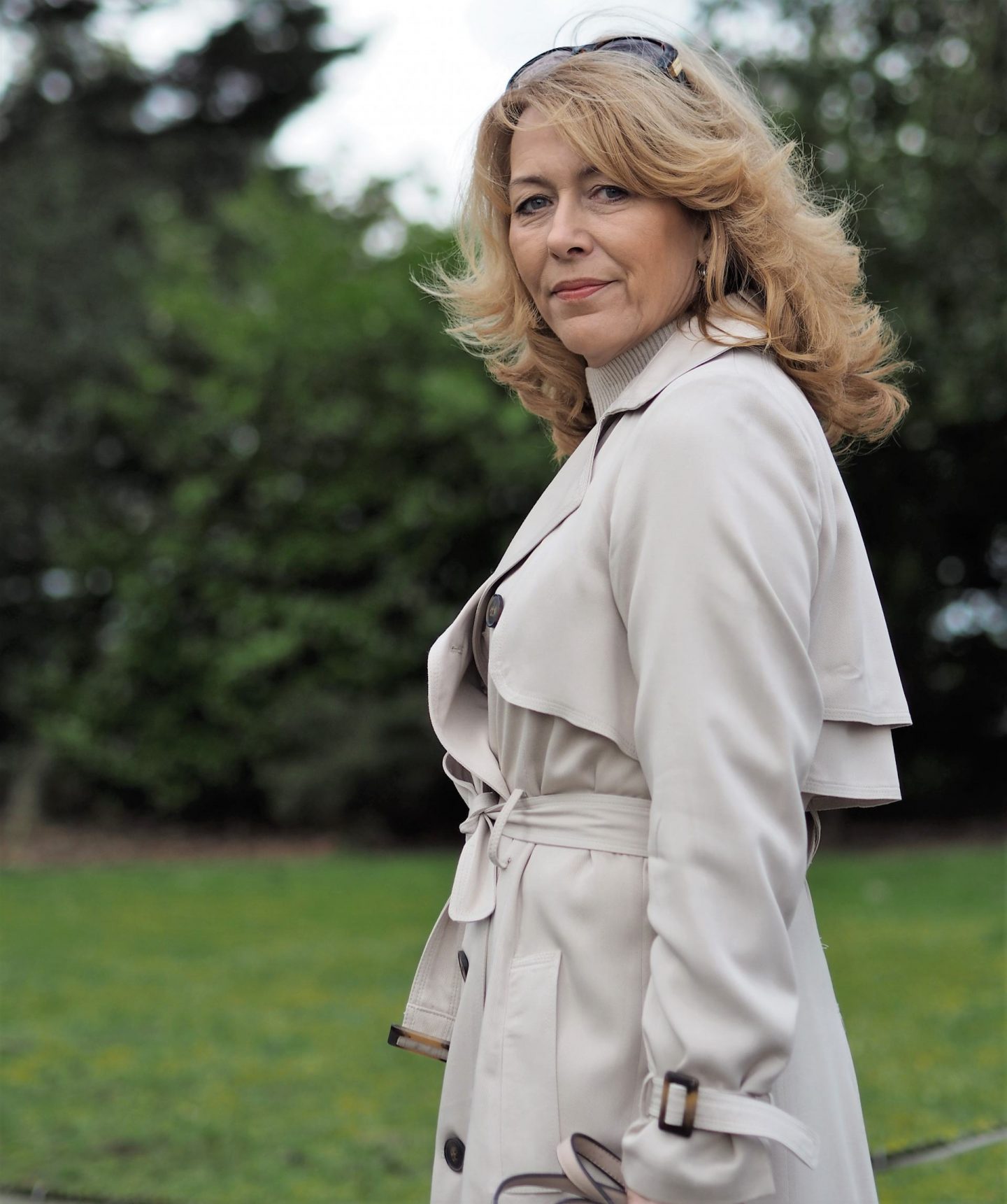 The trench coat is full of detail. I really like the Double layered placket? (I think that's what its called! please correct me if you know differently) it adds a lovely movement to the coat. I also like the tortoise Hardwear on the cuffs and buttons.
My capsule wardrobe is nearly complete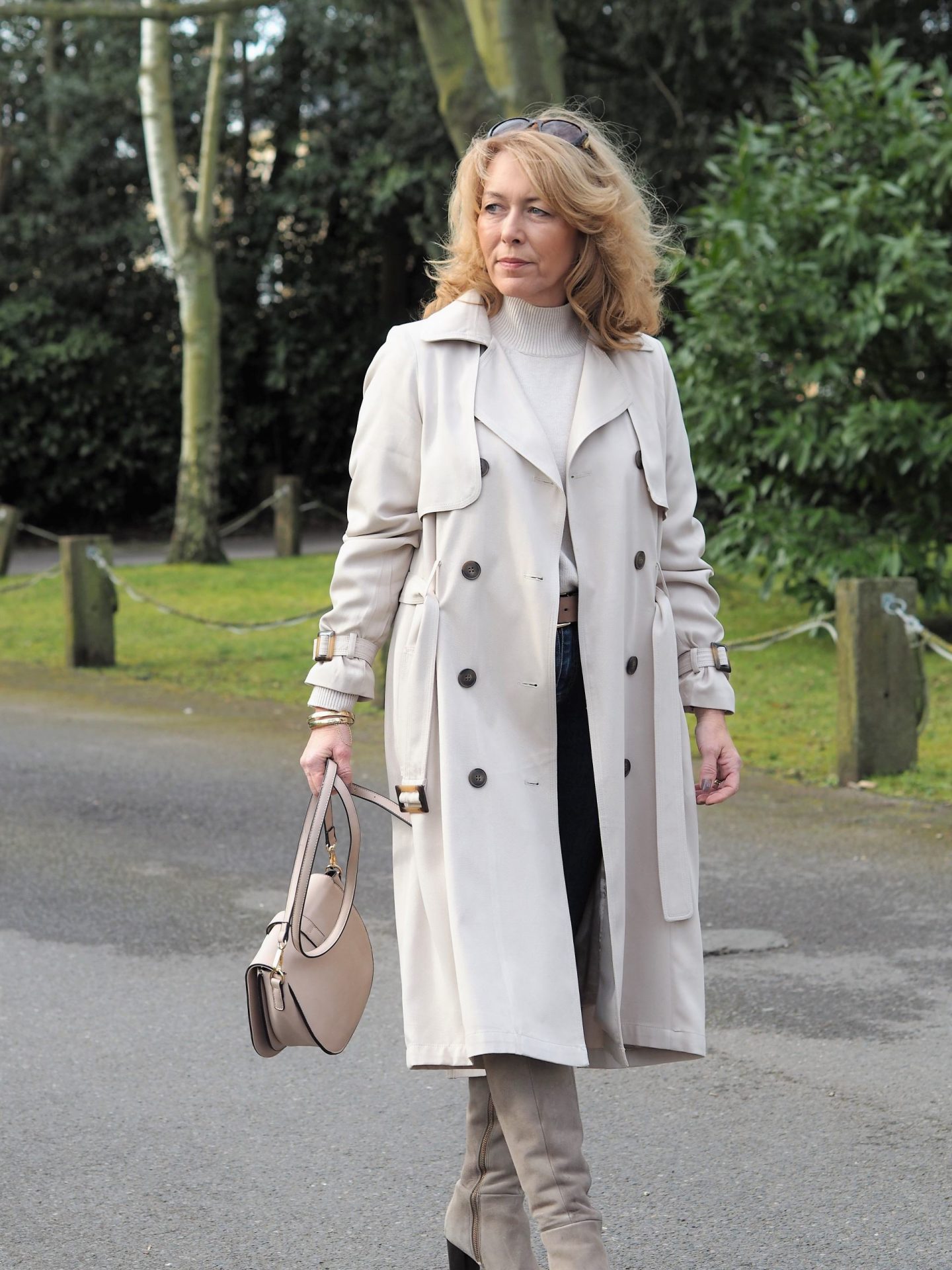 Coats will be my investment item this year for my capsule wardrobe. This is a great springtime coat. It's lined but lightweight and I love how fluid the material is. For next winter I really fancy a cream wool coat. Am I mad?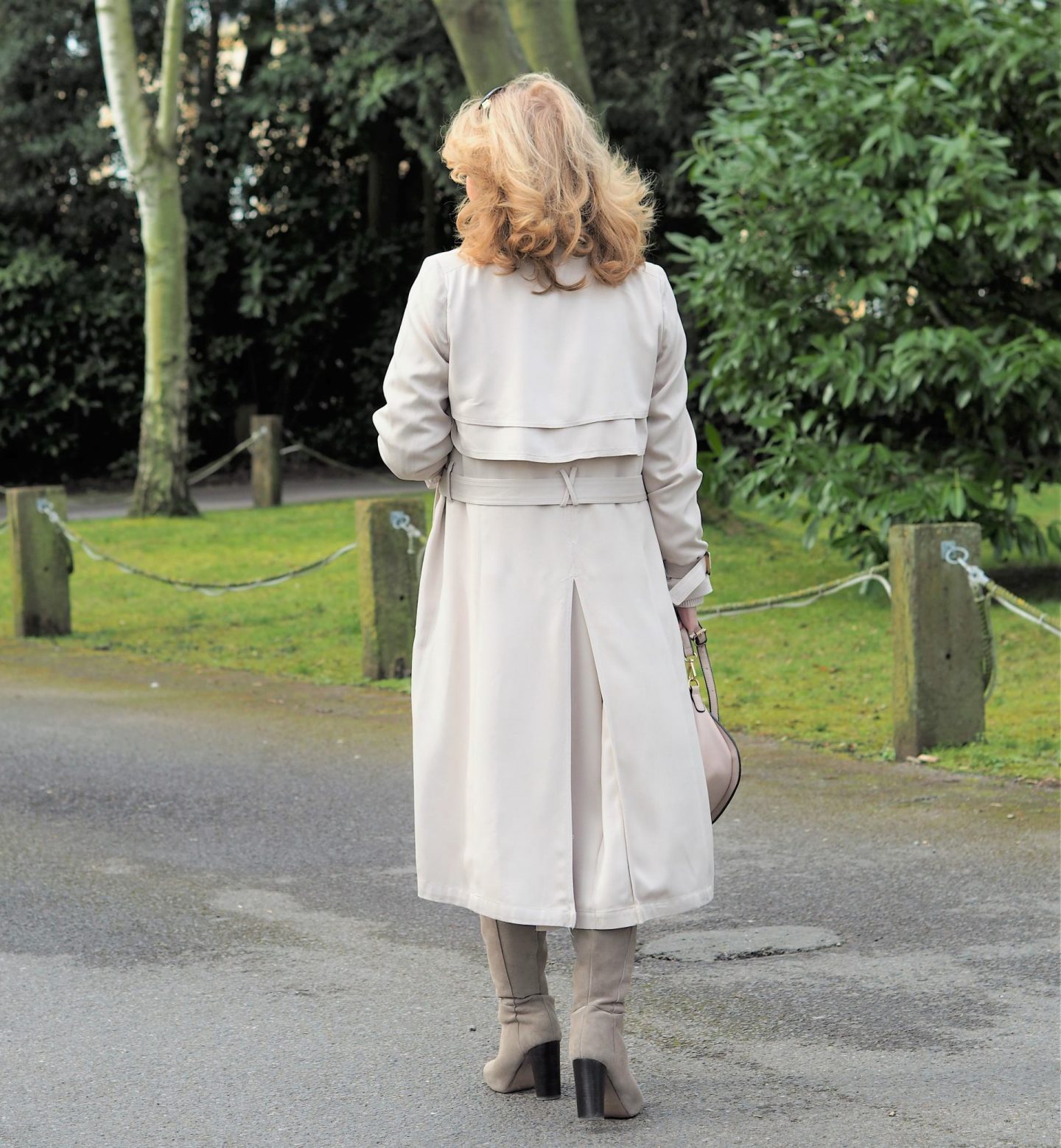 The detailing on the back of the coat is just as interesting as the front. The double placket? The cross holding the belt in place and the long pleat. I did find that the coat creased quite easily but that's the nature of the material consisting of 100% viscose. I prefer fluid over stiff cotton any day.
Neutral tones all blend seamlessly together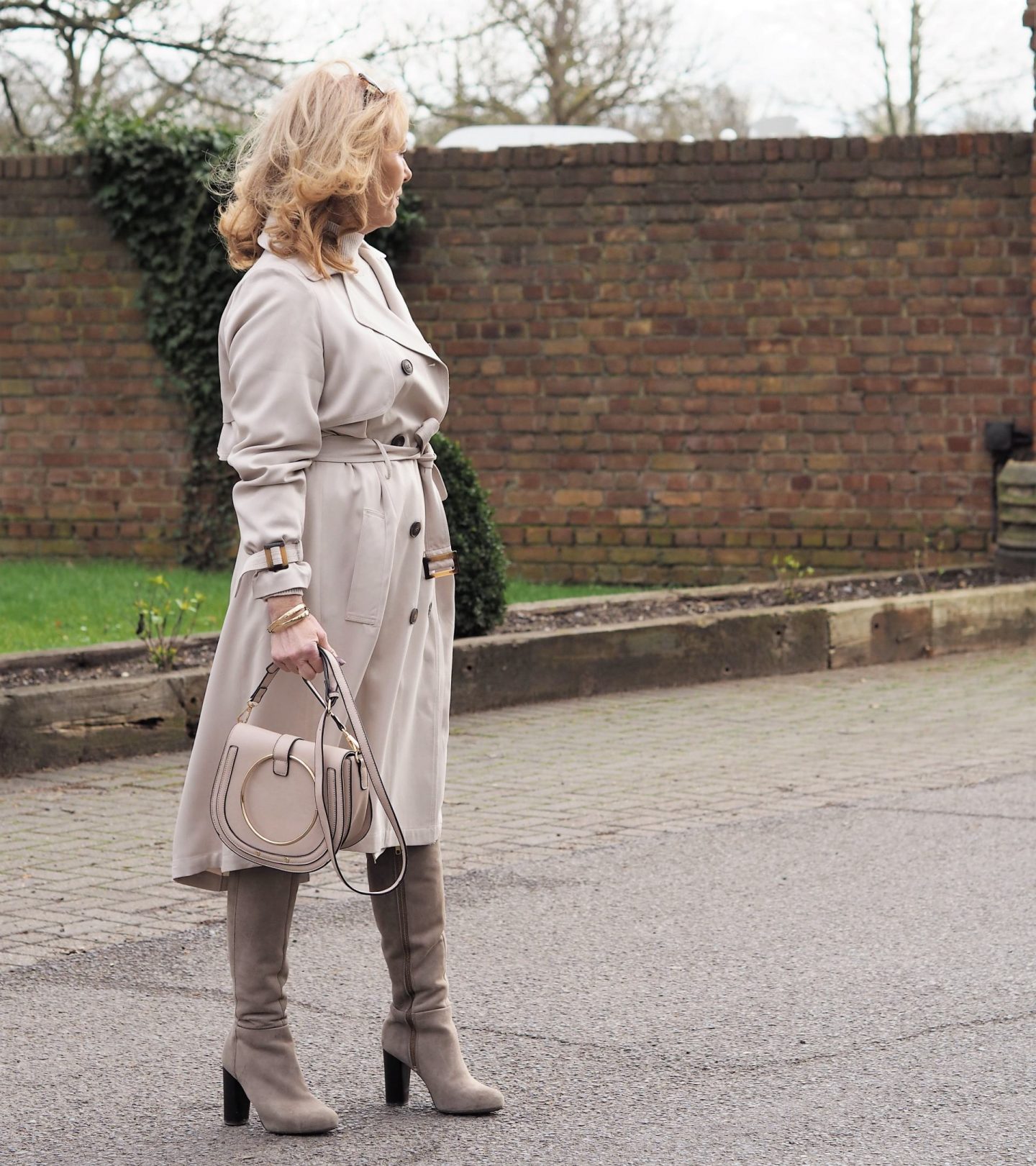 I've added my neutral accessories with the coat but let's face it this stone colour will work with anything. I could be wearing my pyjamas underneath and no one would know!
But I'm wearing skinny jeans and my new favourite jumper featured a couple of weeks ago. But that's what I've been thinking about. A winter coat is basically your wardrobe, isn't it? That's why I want to invest later this year.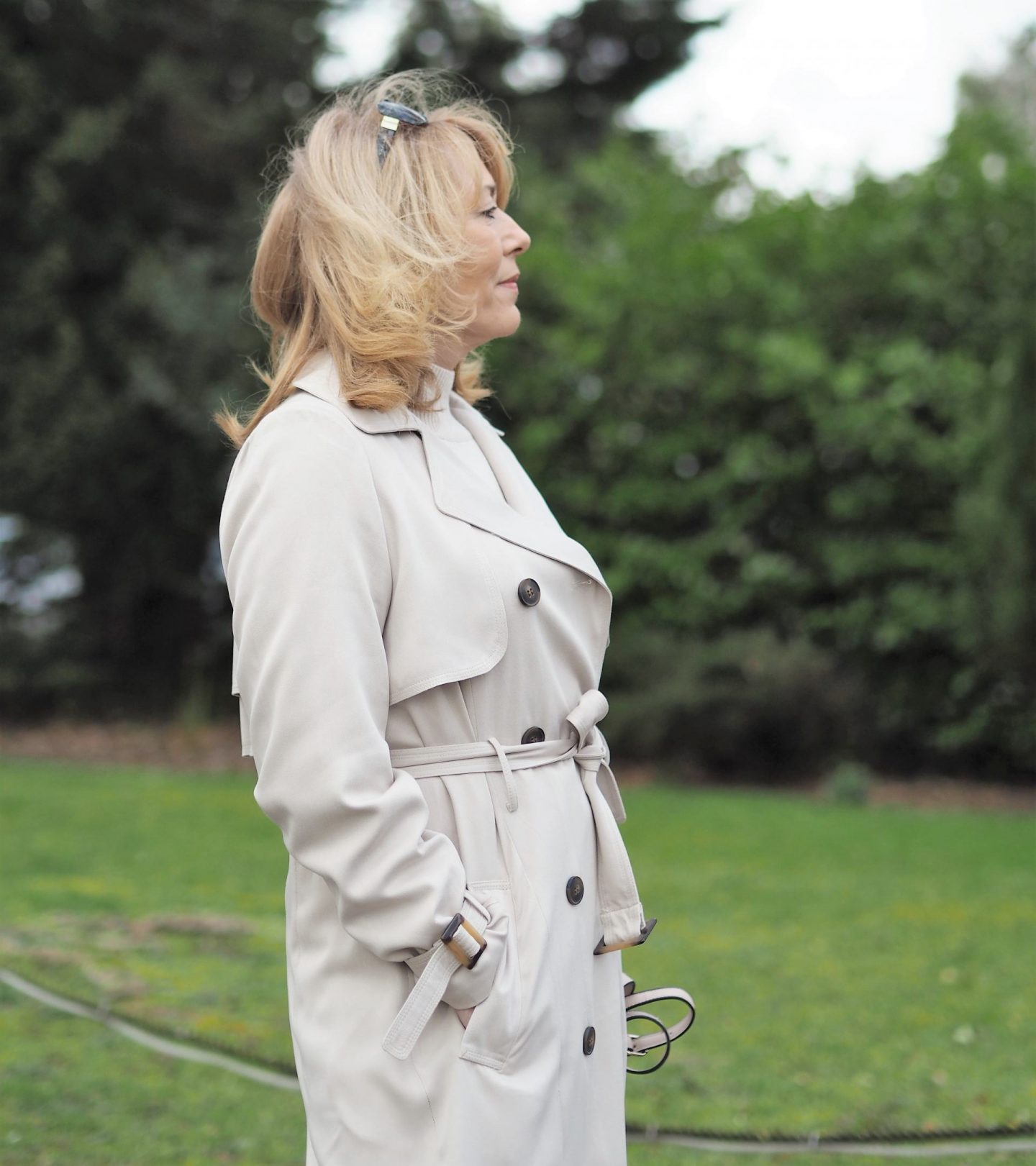 Heading indoors now for a cuppa before I get a soaking! Do take a look at the Together collection. You can find it via Kaleidoscope, an online catalogue of many brands. I could spend a pretty penny! There is lots of gorgeousness over there.
Please be aware that there are affiliate links included in this post at no cost to you if they are clicked on
---
Thank you for stopping by!
Come back for more. Click on the subscribe form below
YOU MAY HAVE A FRIEND THAT'S INTERESTED IN THIS? PLEASE USE THE SHARE BUTTONS
XO LAURIE
Subscribe for the latest updates!