I managed to escape the builders at long last to get some photos done! I'm sorry it's been a while and I can't wait for this house to be finished! I'm sharing these new SS-2020 wardrobe staples that I love with you here. I know I'm going to style these two key pieces a lot in the run-up to the warmer weather.
It's not been a bad week has it? The mornings are just getting light a little earlier and with it still being nearly light a five in the afternoon, this makes me happy. And with cold but brighter weather this week, everything's good in my book!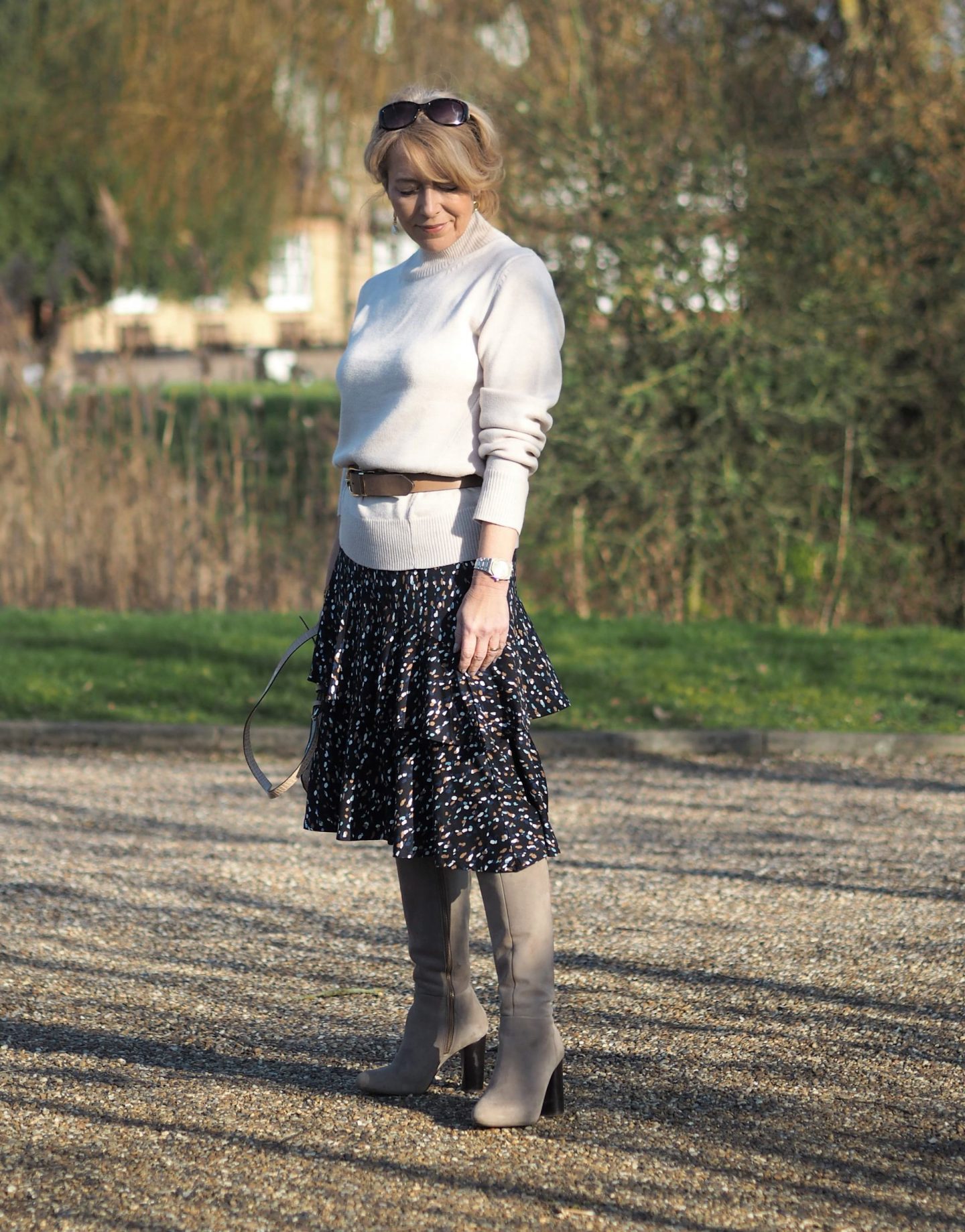 A super-soft relaxed fit jumper and a frilled skirt. I'm not big on wearing skirts or dresses generally. My day to day wear consists of jeans or trousers usually. Lazy dressing I guess! Freedom and comfort. The Baukjen skirts have changed my view of late.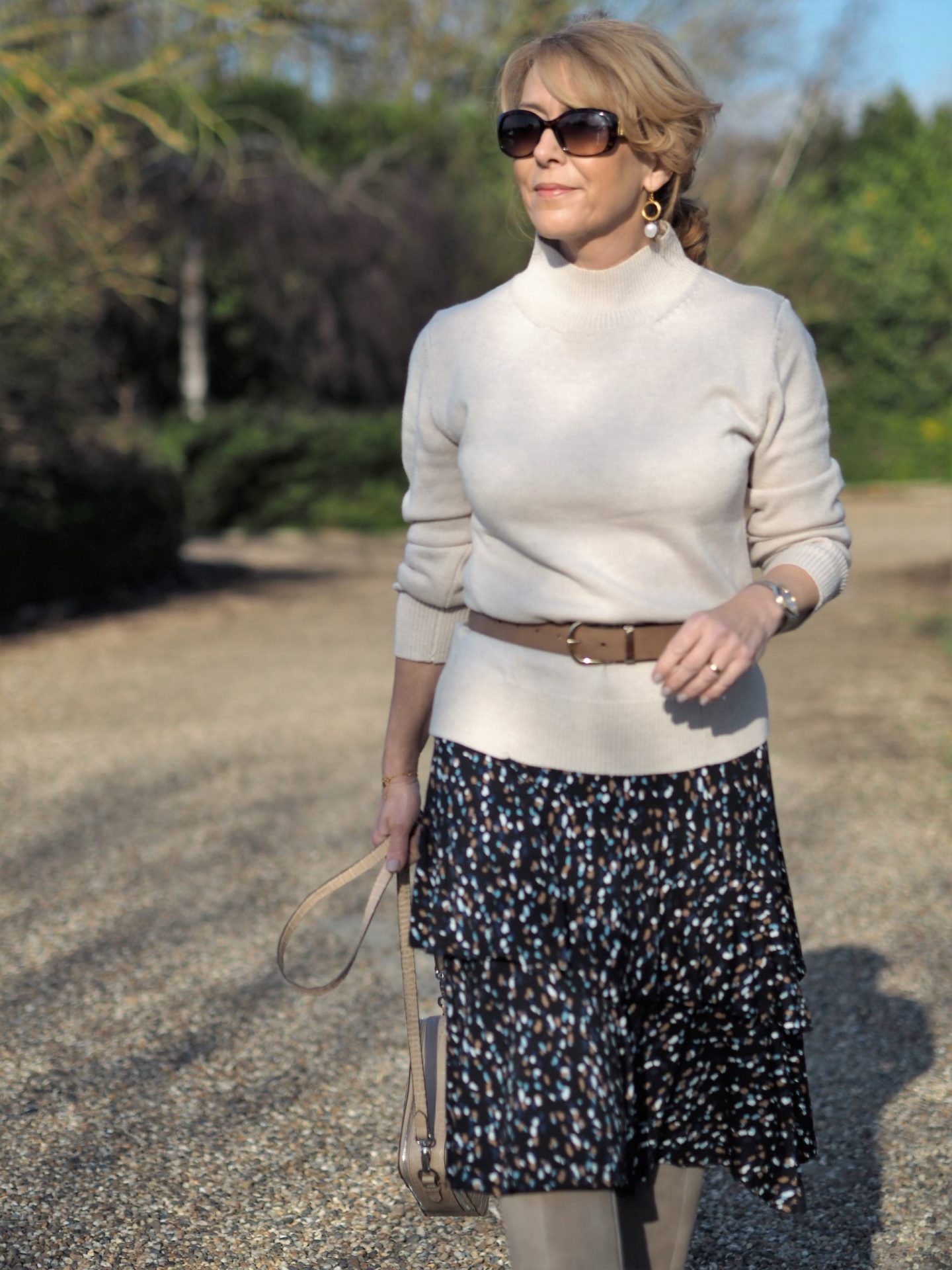 A new item to add to my wardrobe staples for me, this Relaxed fit Luna jumper in a neutral shade is a little heavier than my other neutral jumpers but a relaxed style was what I was looking for. It feels really luxe on too.
This will go great with jeans or trousers and will look great under a blazer. It's really warm so a coat will not be needed and I can't wait to be able to wear my blazers again.
I will wear this with my Navy one from Baukjen. This wardrobe staple is definitely getting its price per wear coming into its second year But it will work under numerous jackets that I have. Choose neutral and it workes with everything!
A new wardrobe staple skirt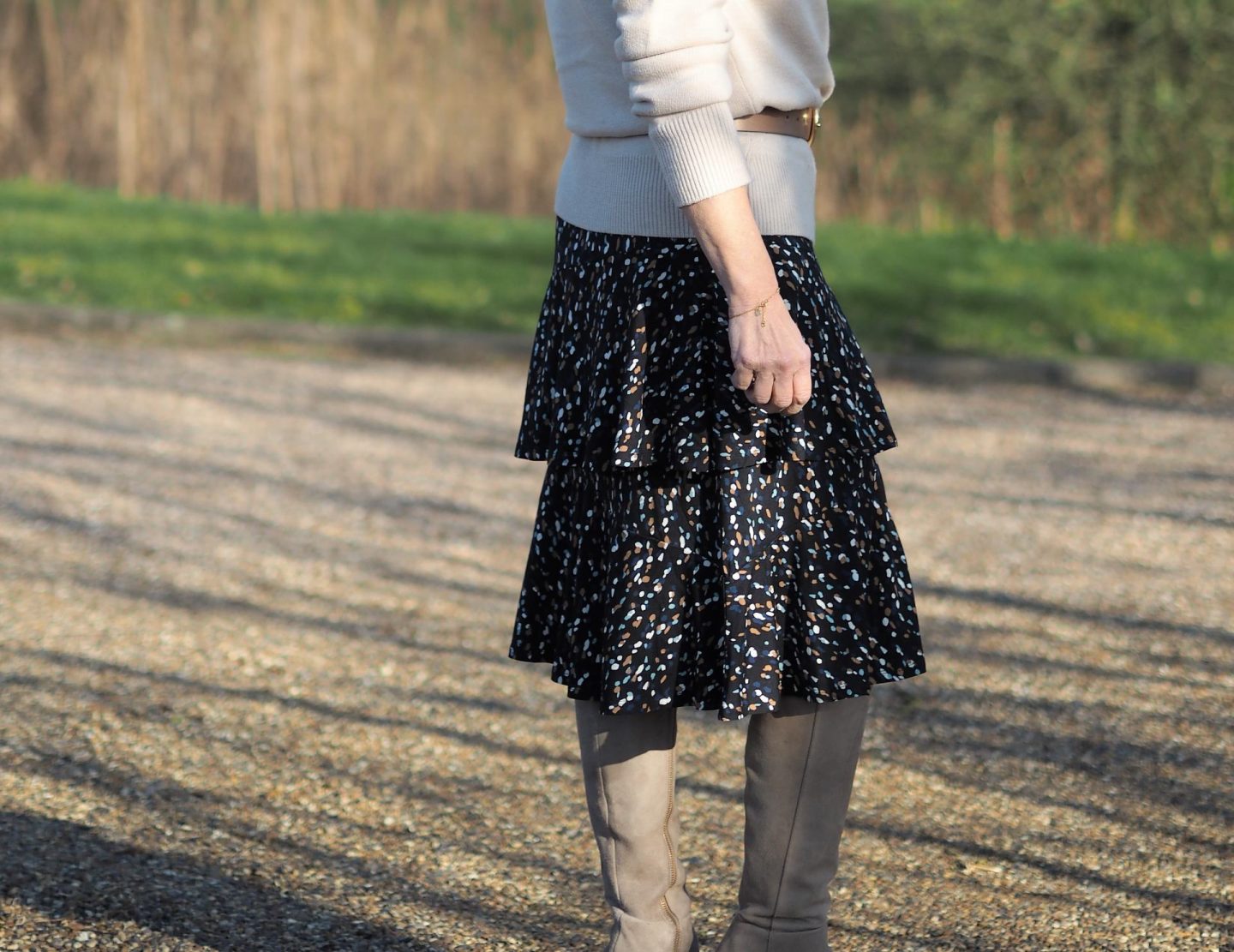 After wearing the Alanah skirt so much the last few months I decided on this one called the Joely.
There are a few reasons that I like this style of skirt from Baukjen. They don't crease at all, are so comfortable to wear ( you don't feel caged in like you do when wearing some skirts) Colourways in both skirts help to change and pair looks easy.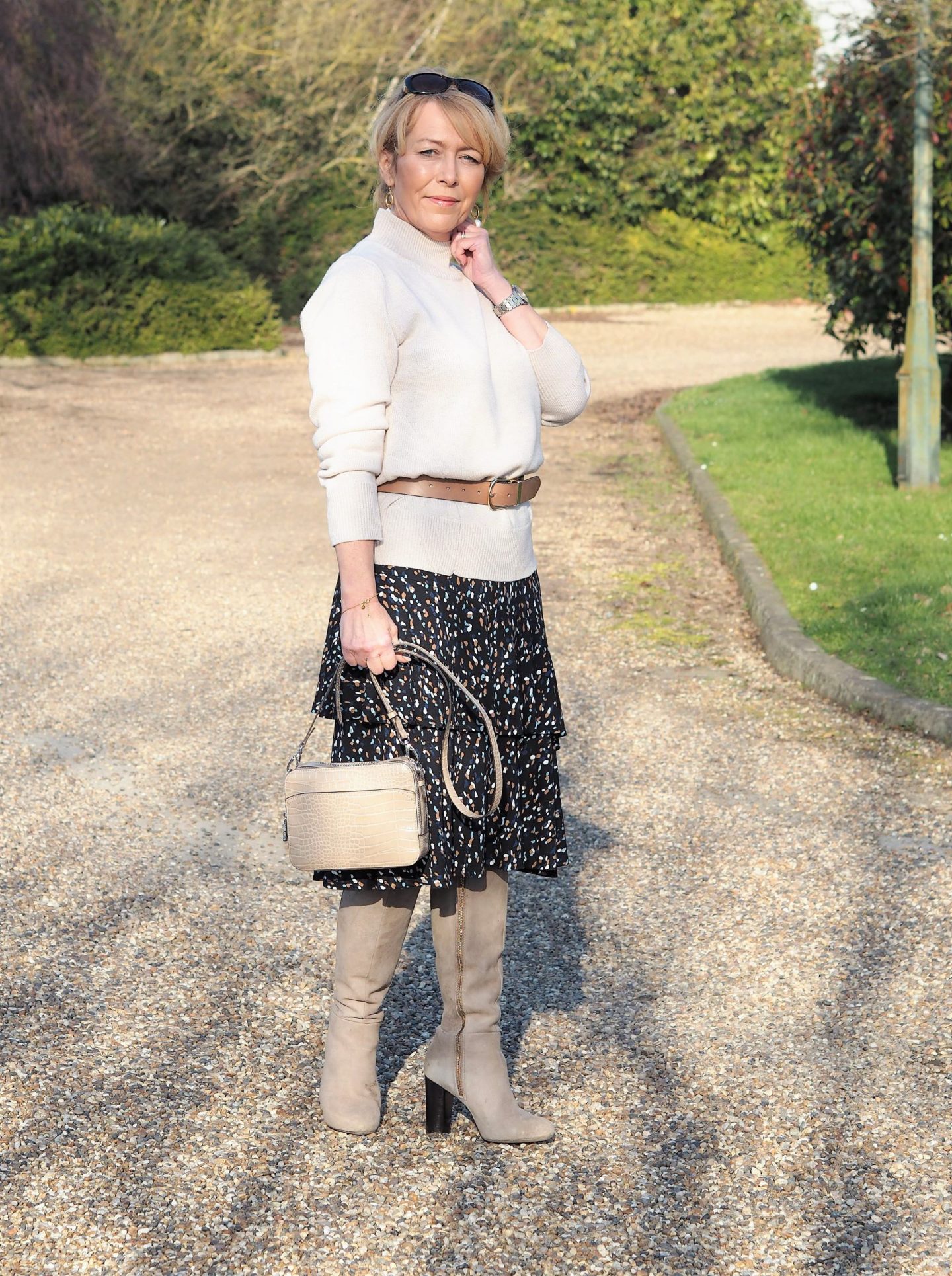 The Alanah skirt (now on sale) has berry, camel and black which has been easy to pair. This new Joely skirt has navy, white, camel and light blue, so there's lots of scope for pairing colours. White or light blue will be my next choice.
I like the frill on this skirt, it adds a nice bit of movement when your walking and although it's dark in colour I think it's going to be great worn during summer with some sandals and a light coloured top.
The waist's on both my skirts from Baukjen are elasticated. Another reason they are so easy to wear. I'm interested in hearing how many of you wear skirts often?
I've paired the outfit with neutral boots from Next and a moc croc bag from Laura Ashley. I have worn this bag since last summer. It's one of my favourites. I've linked their newer version below.
Here's my jewellery staple for SS20!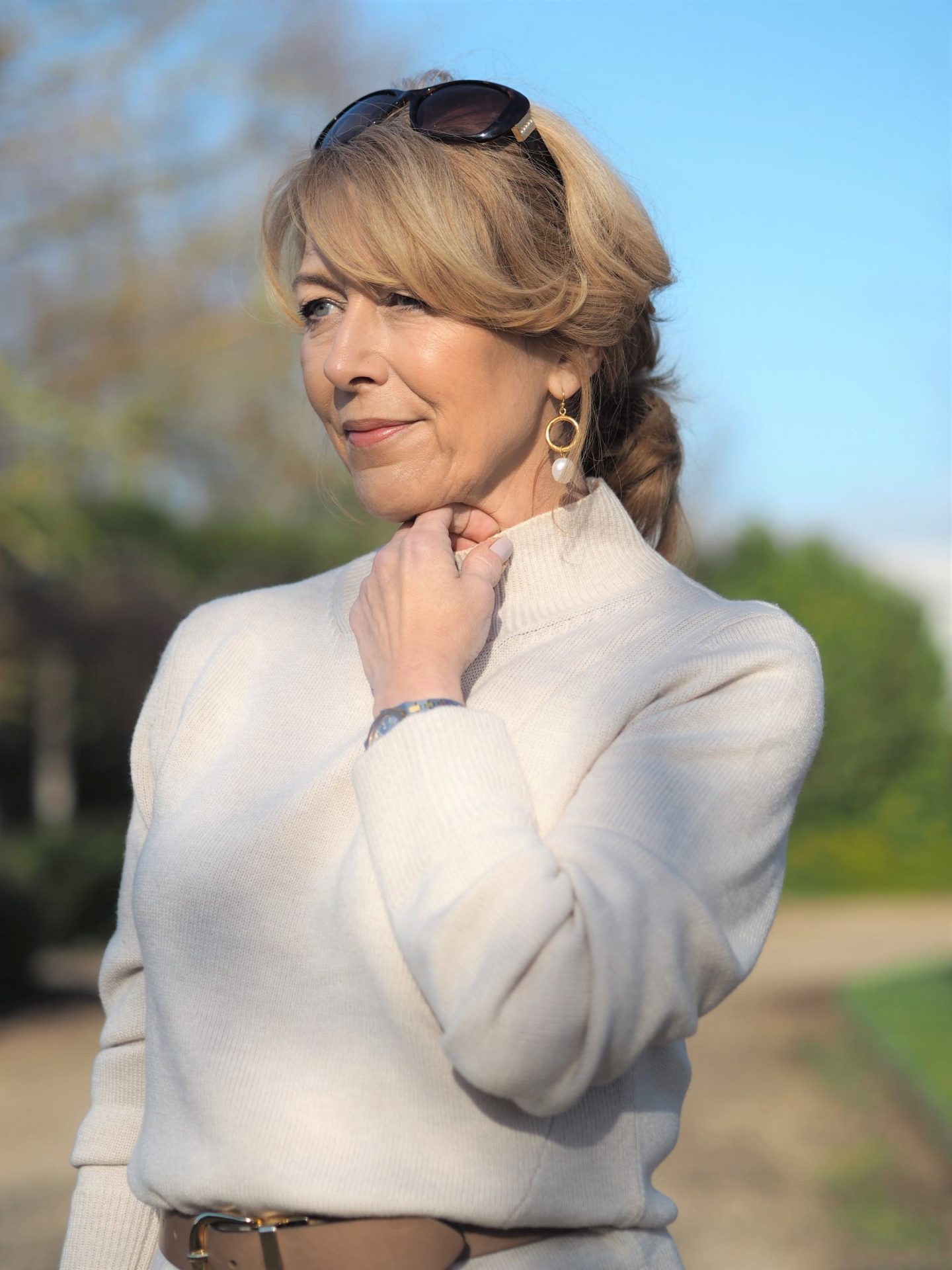 It was love at first sight when I spotted these earrings on the Baukjen website! You will definitely be seeing me wearing these a lot. They have been so popular they keep selling out.
Pearl earrings have become a big trend since last year, especially the irregular-shaped pearls like these Eloise ones pictured above. I find it difficult to wear costume jewellery but these are 24-carat gold plated and they are not irritating at all. All items here are also available in the US. I was asked a few times when I posted for Baukjen a while back, so there you are my US friends!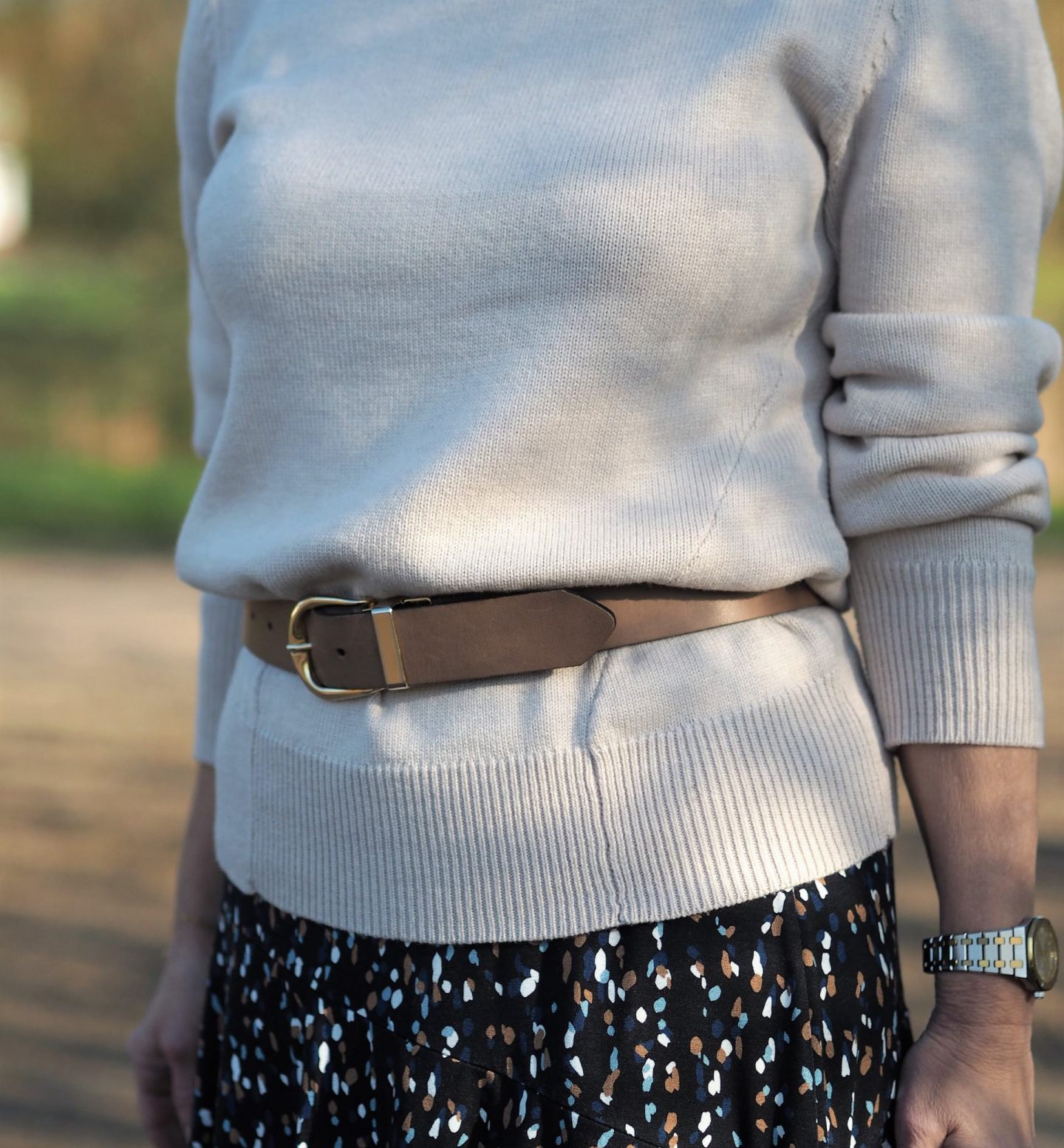 I've added another of my favourite accessories here. A really big part of my wardrobe staples is the reversible Baukjen belt. Watch how easy it is to change here The other side of this creamy tan colour is black.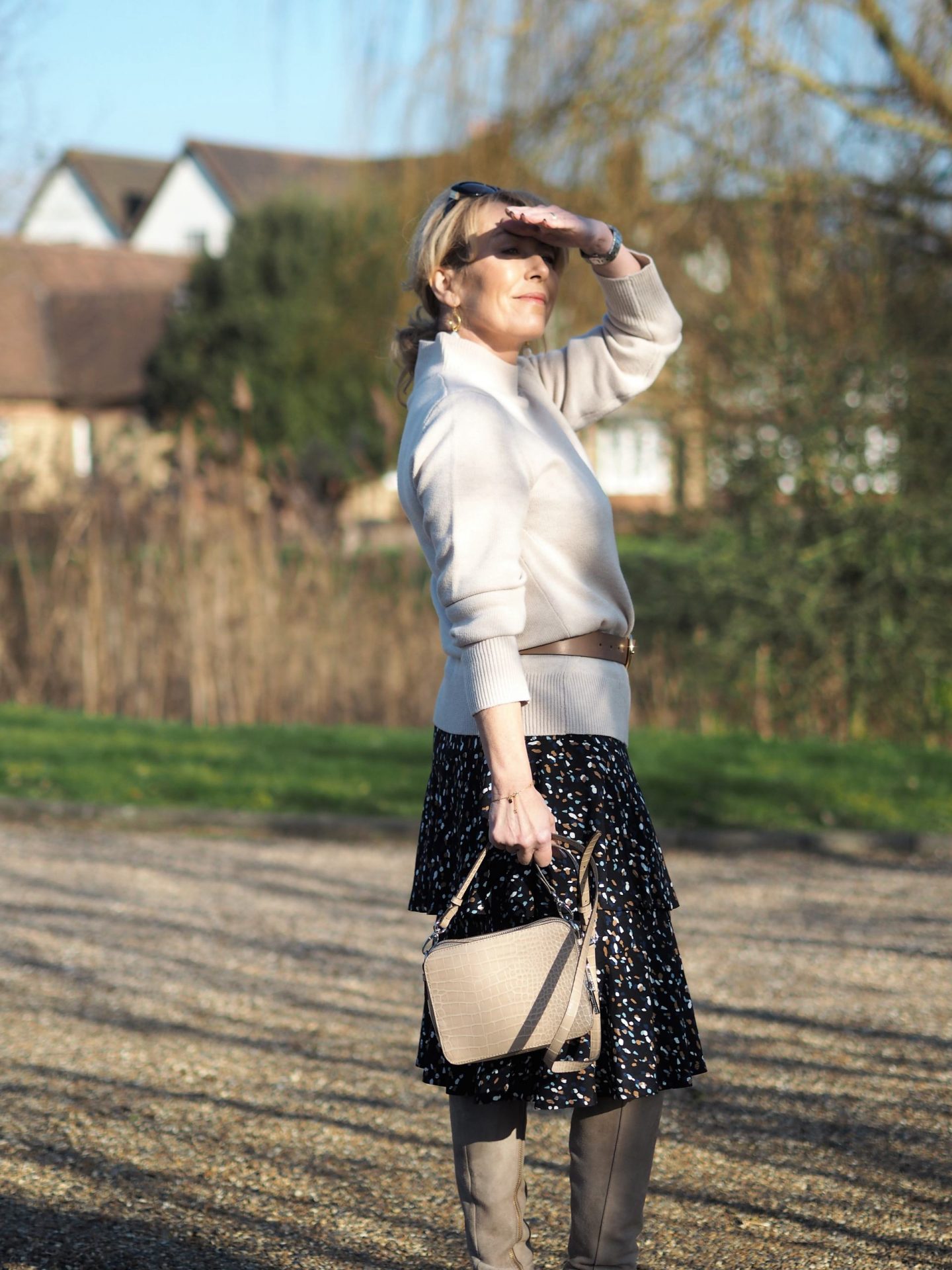 I look forward to sharing other ways to style these items. You may have seen my post about how all my Baukjen items (I call them wardrobe staples) seem to pair so easily together? take a look and let me know how you would pair the skirt and jumper with the items featured within the post. That's another reason I love the brand!
---
Please be aware that there are affiliate links included in this post at no cost to you if they are clicked on
---
Thank you for stopping by!
Come back for more. Click on the subscribe form below
YOU MAY HAVE A FRIEND THAT'S INTERESTED IN THIS? PLEASE USE THE SHARE BUTTONS
XO LAURIE
Subscribe for the latest updates!