At long last, the weather has changed for the better this week. I've actually got my legs out! Fake tanned I might add. Time to start sharing the spring-summer outfits over here on the blog and first up is this denim skirt and short-sleeved knit.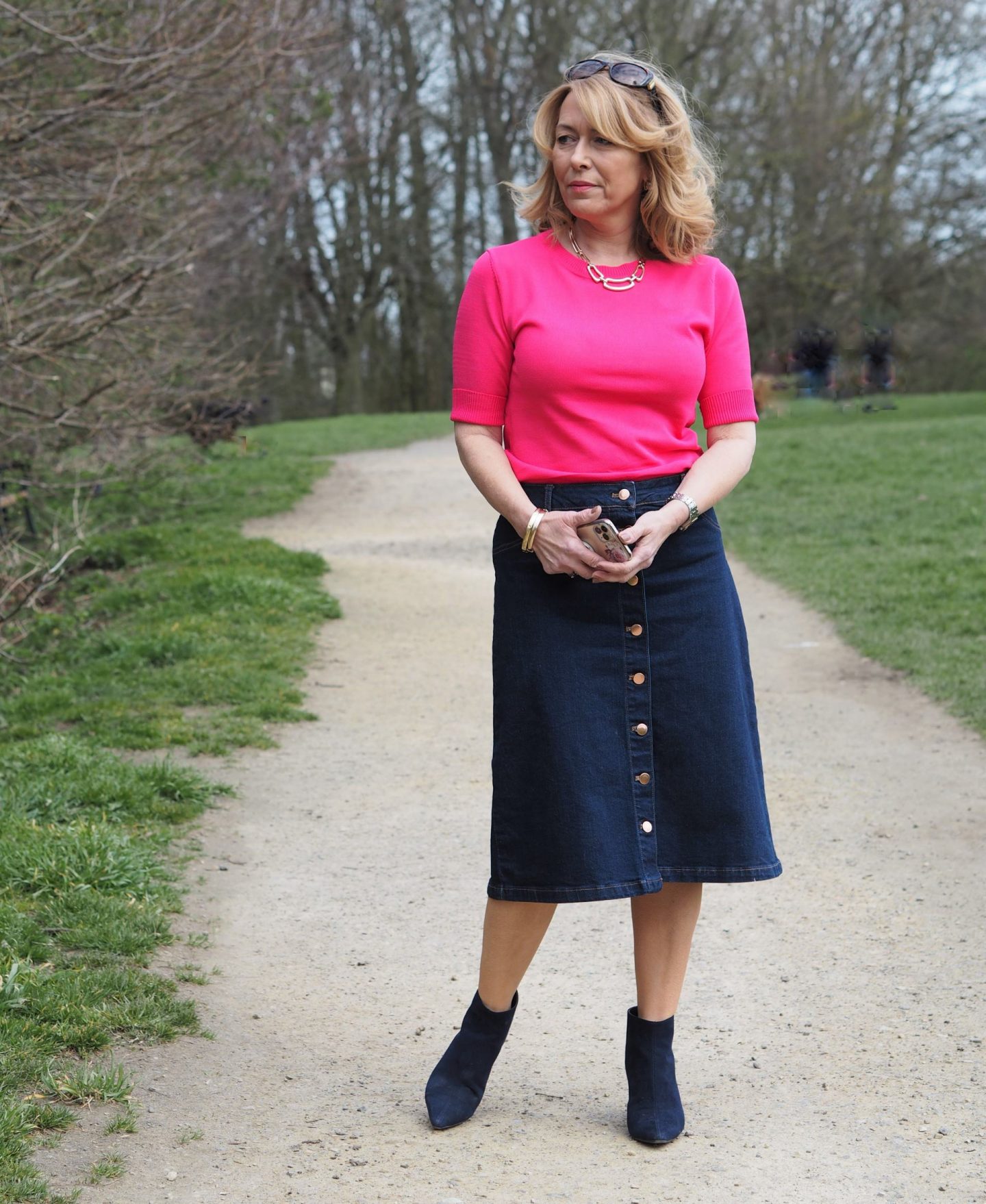 I haven't had a classic style denim skirt for years! But they are so versatile aren't they? I was offered an outfit from Roman Originals and spotted this skirt as a key item that I didn't yet have. This will look great all the way through spring-summer with T-shirts, vest tops or a pretty summery blouse.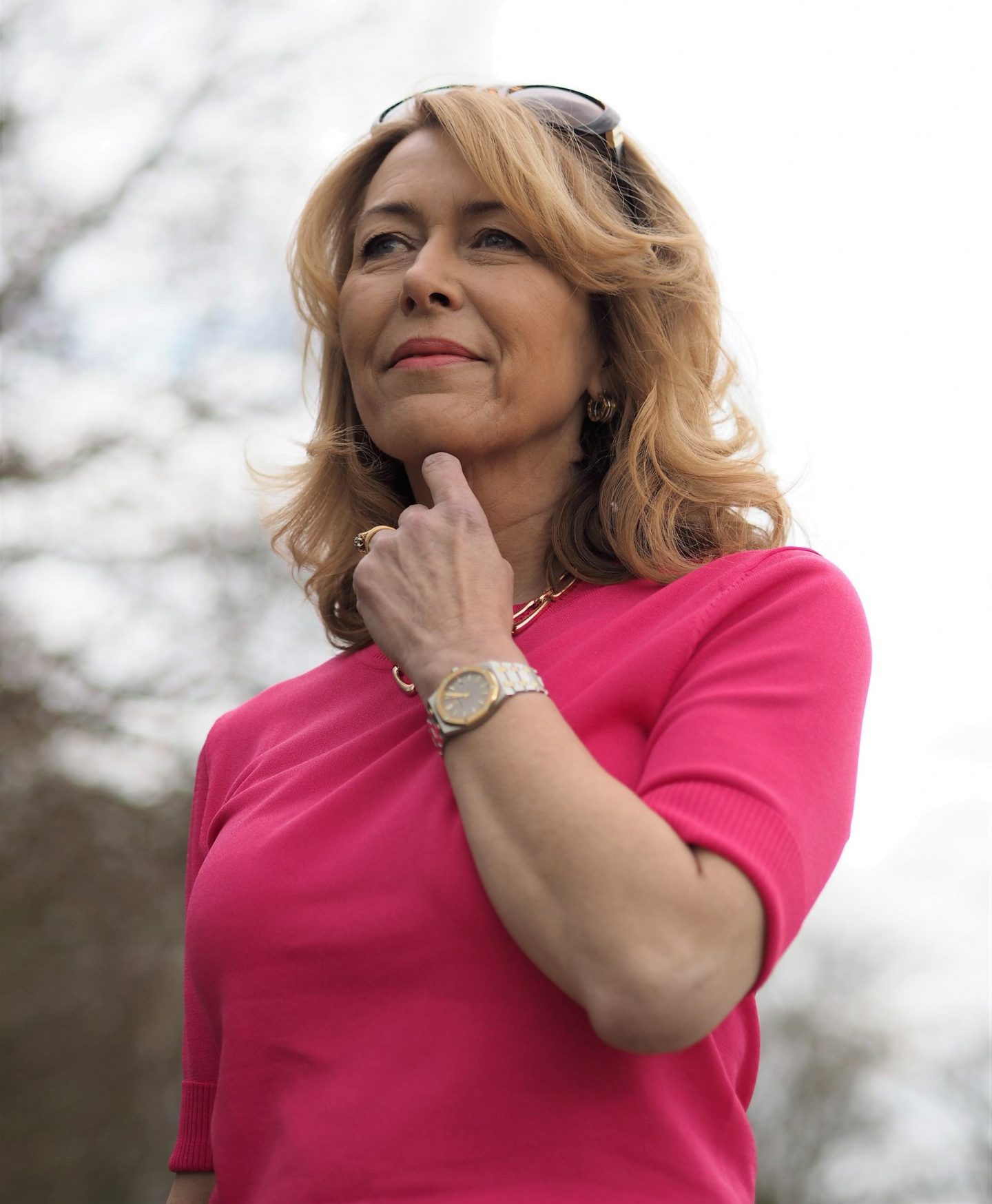 The short-sleeved fine knit jumper also from Roman originals is perfect to wear now and it feels lovely on. Soft and slinky. The sleeves are three-quarter length but I've chosen to fold them over.
But look at the colour. Very colourful for me as you know, but I couldn't resist this Fushia Pink. This is also available in Royal Blue or Black. And I'm always harping on about how good the quality is from Roman and this is evident here in the skirt and jumper.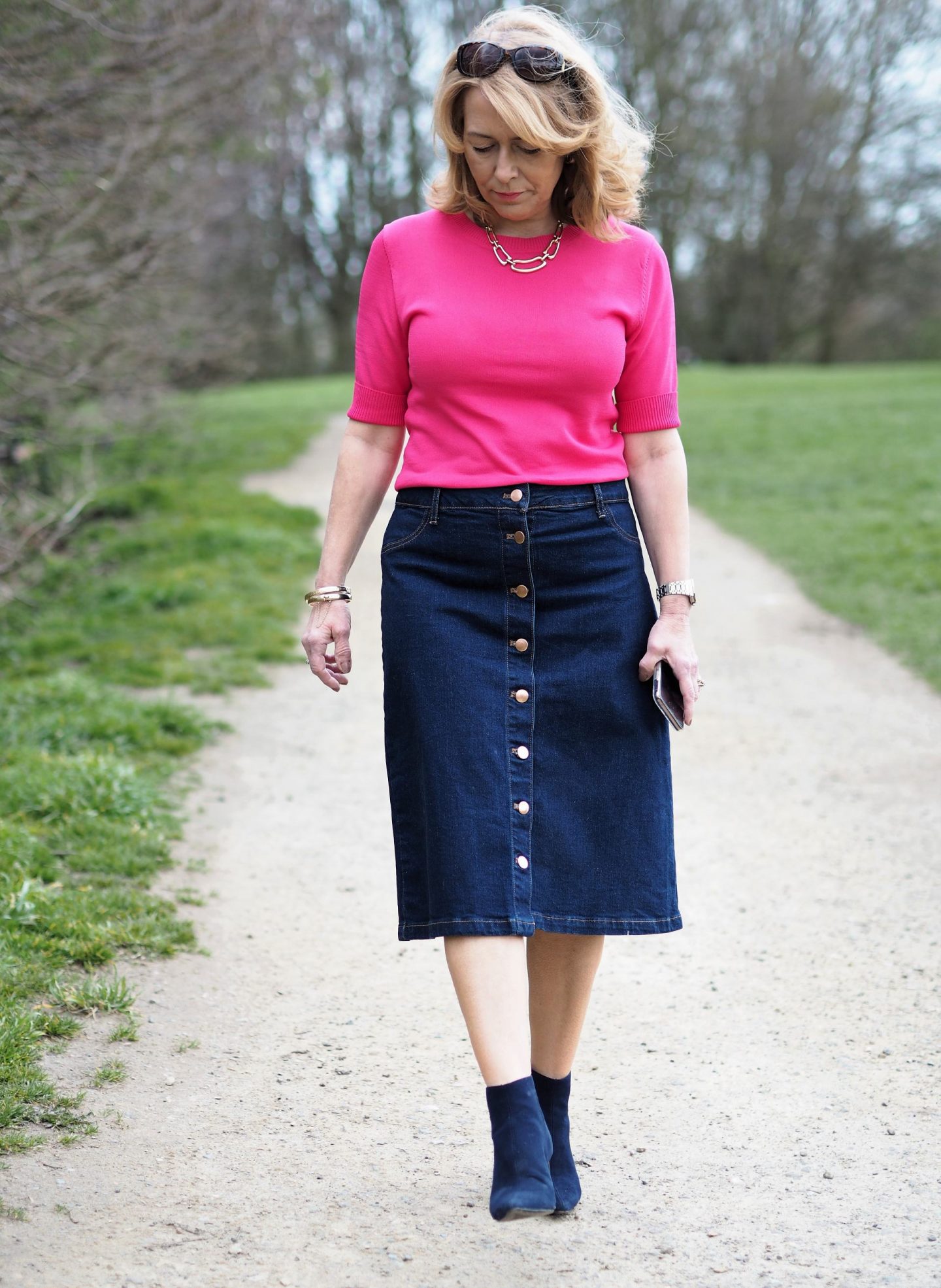 Too early to wear sandals, I've chosen to wear my suede navy ankle boots. These have been a good buy for me. Really comfortable with a perfect size heel.
Spring-Summer ready!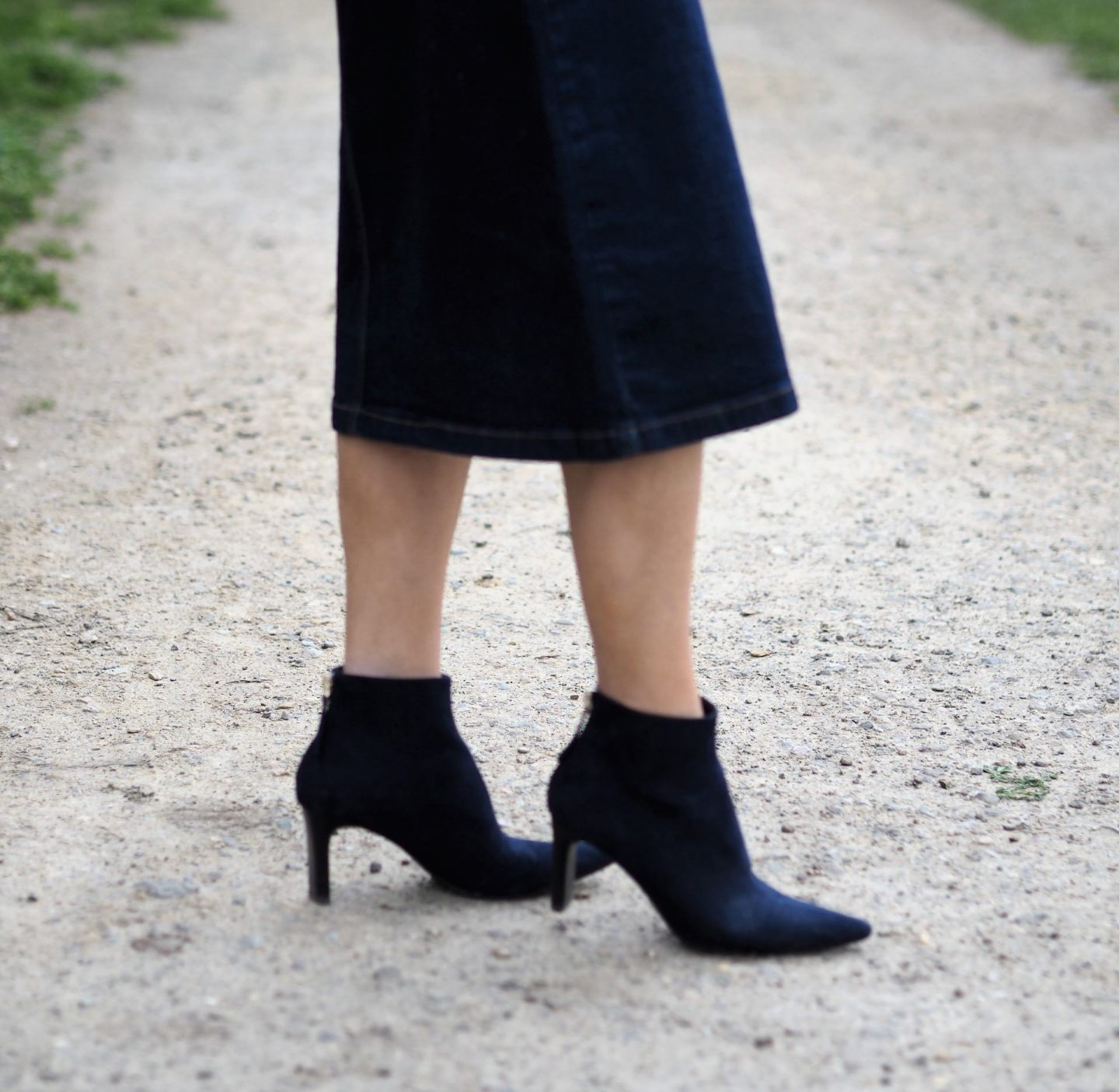 It's the first time this year that I've tanned my legs for a little colour. Yes, to me this is tanned!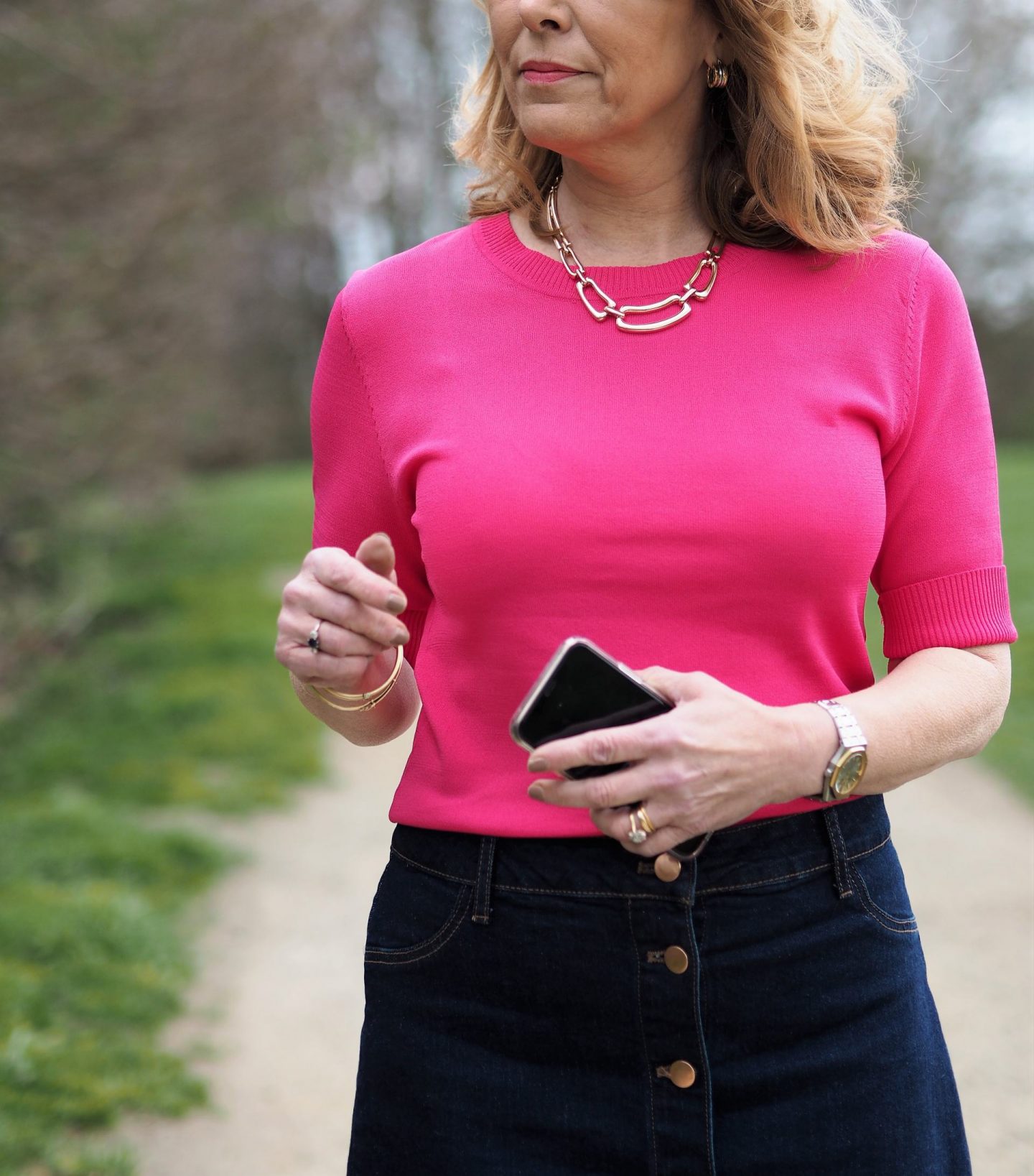 One statement item I added was the gold chain link necklace. I've been wearing this a lot.
Suitable for any time of the year, not just spring-summer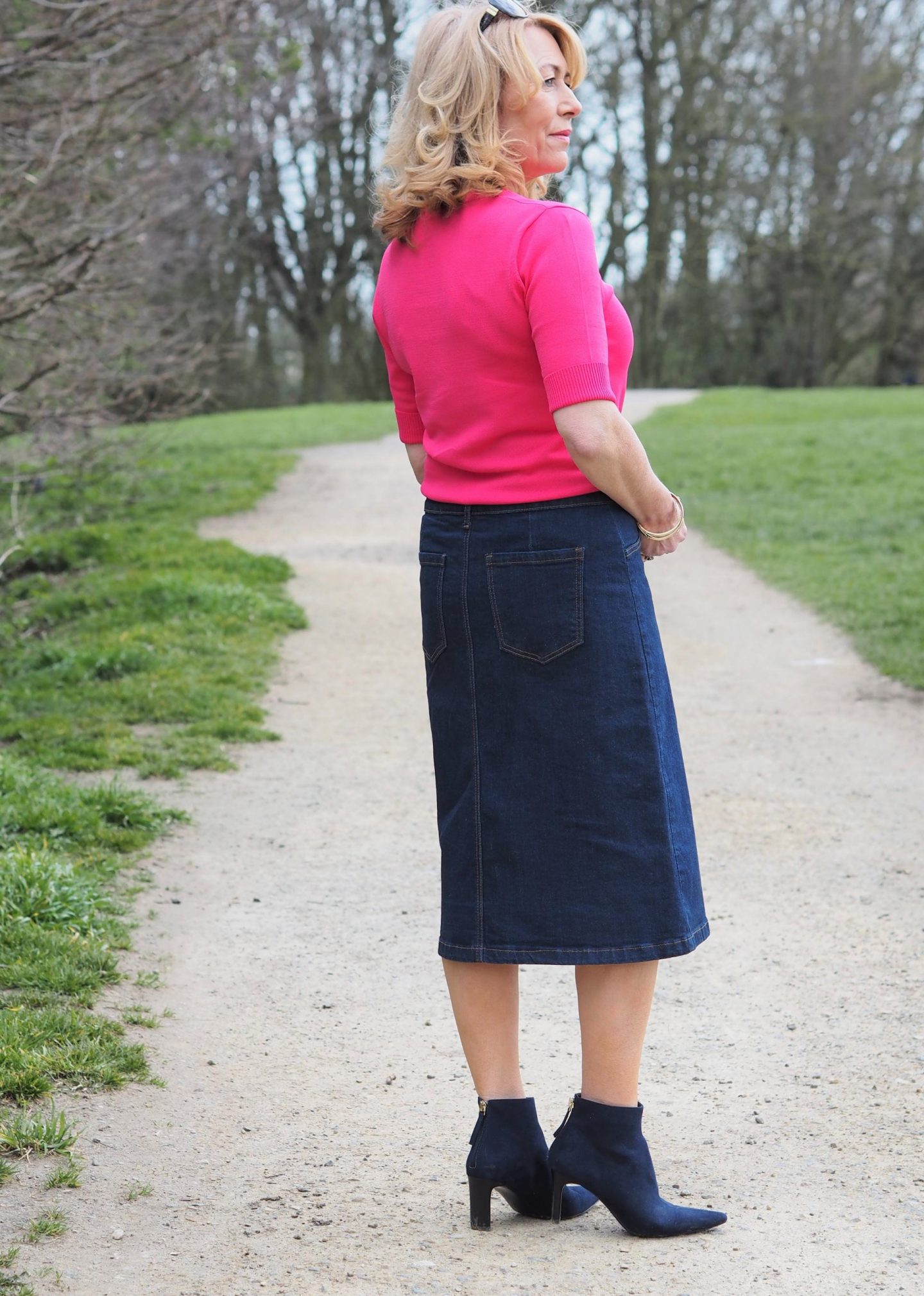 I'm glad to have a classic denim skirt in my wardrobe. Suitable for any time of the year, not just spring-summer. I'm actually wearing it as I write this but today with a roll neck and knee-high boots. But I can't wait to wear with a pretty frilly summer top!
Shop The Look
Please be aware that there are affiliate links included in this post at no cost to you if they are clicked on
---
Thank you for stopping by!
Come back for more. Click on the subscribe form below
YOU MAY HAVE A FRIEND THAT'S INTERESTED IN THIS? PLEASE USE THE SHARE BUTTONS
XO LAURIE
Subscribe for the latest updates!