What have you been wearing most during lock-down? I've gone through phases. The lounge-wear phase of barely getting properly dressed at all and then onto the casual style phase, wearing basics like I generally do around the house.
There have been a few occasions that I've put on a comfortable dress and washed my hair and applied a full face of make-up just to make myself feel better. After all, I'm a fashion blogger, someone that has a passion for clothes, make-up and accessories after all!
In this post, I'm talking about casual style. The easy to wear at home or walk out the door. I'm a massive fan of Bonmarche jeans and one pair I'm featuring here are over four years old!
Casual look no.1 – White denim Suzie Slims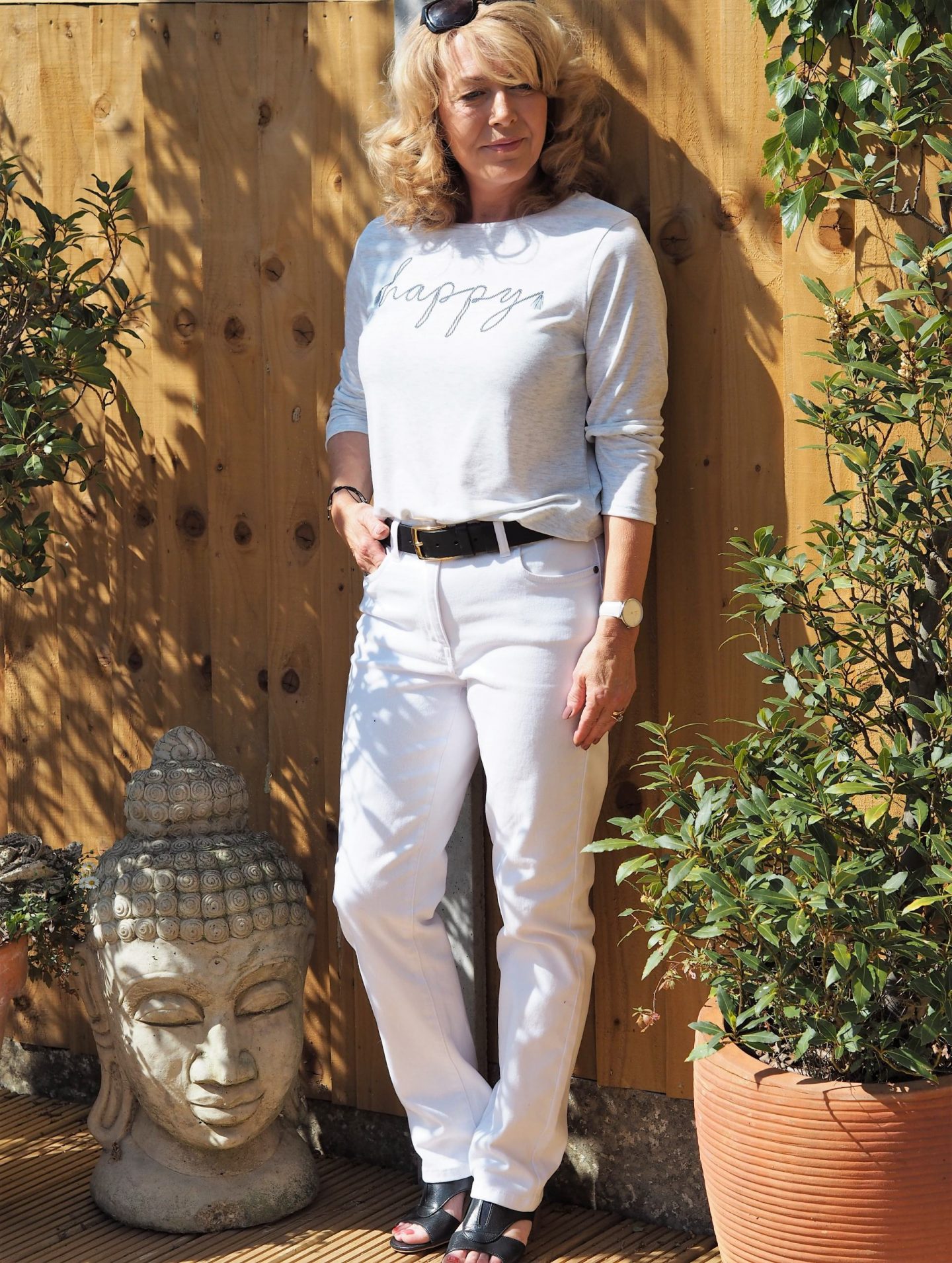 Here are my latest pair of Bonmarche jeans. The Suzie Slim. There are a few reasons why I like Jeans from this brand.
Quality. Bonmarche has never failed to please
Price. Very reasonable
Three different leg lengths to choose from. I buy short to wear with flat sandals, boots and shoes, and tall to wear with heels. The ones featured above are standard length for in-between.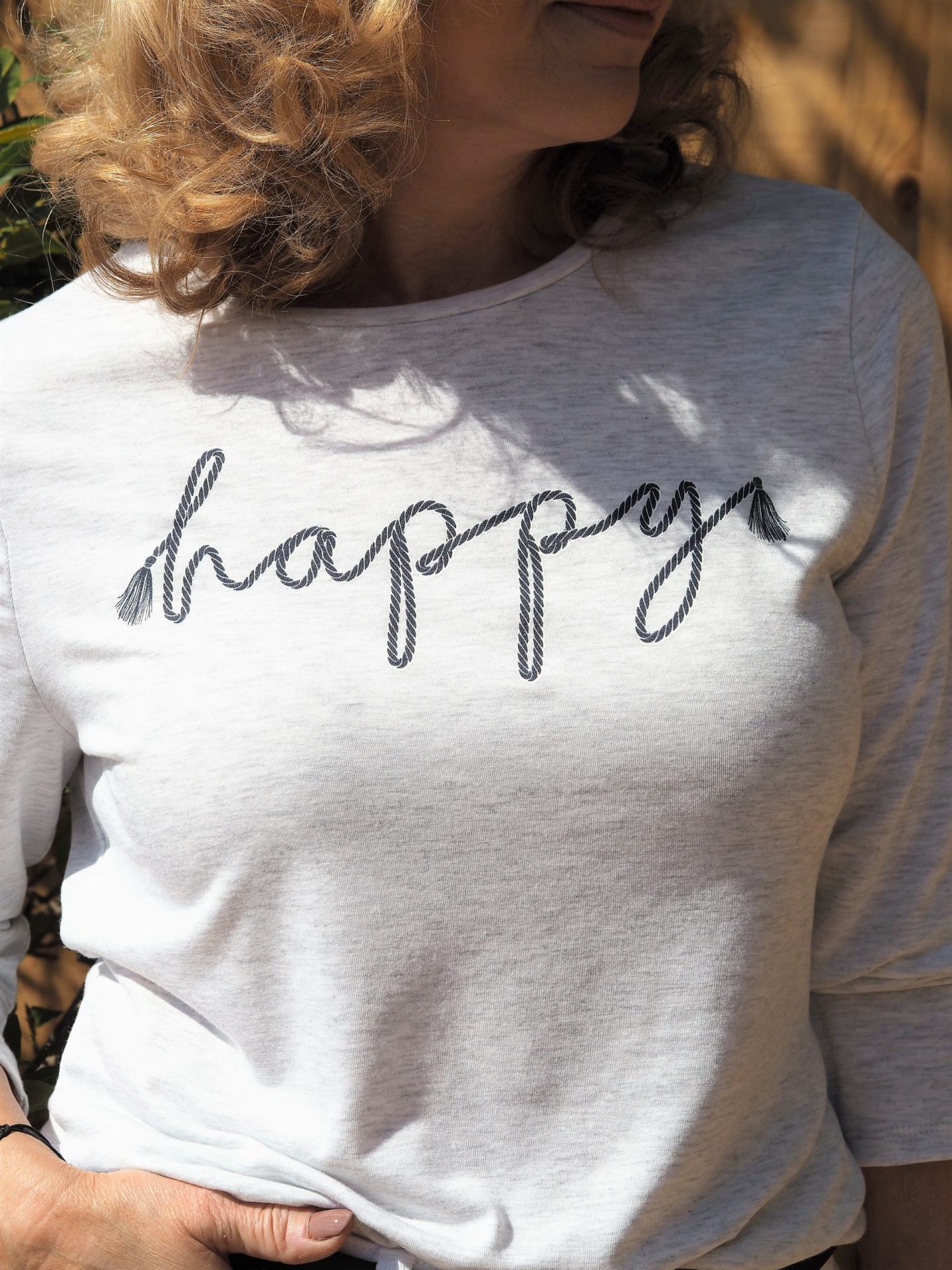 I like the happy long-sleeved T. It's very lightweight and perfect for our weather at the moment, and this is a good price at £14.00 Bonmarche are offering free delivery for orders over £20.00. I think that's pretty good.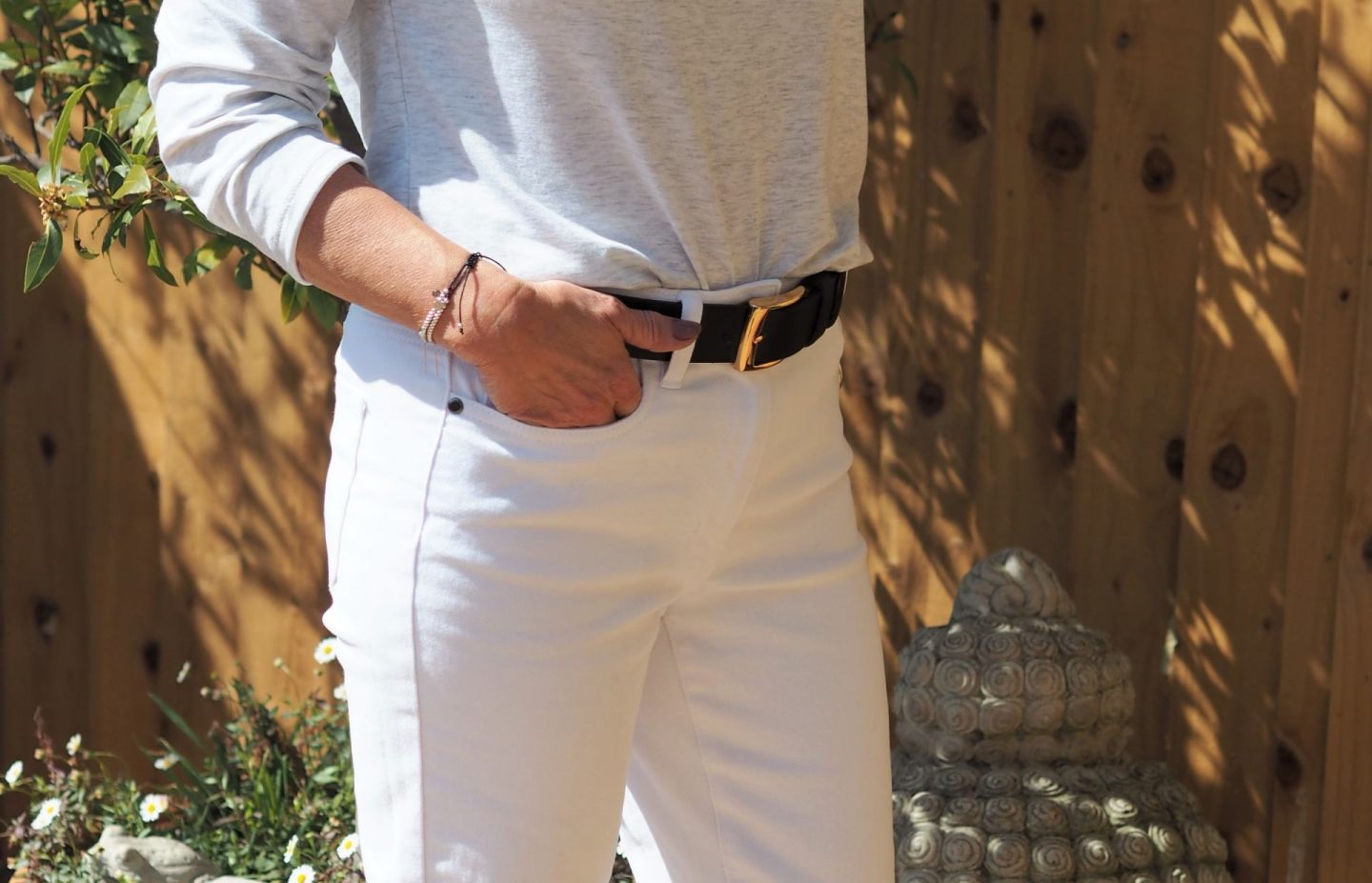 I've added a black belt and sandals to complete the look. The jeans are comfortable, a little on the loose side, I wish they would supply a size eight. That would be the icing on the cake for me, along with the shorter length being available.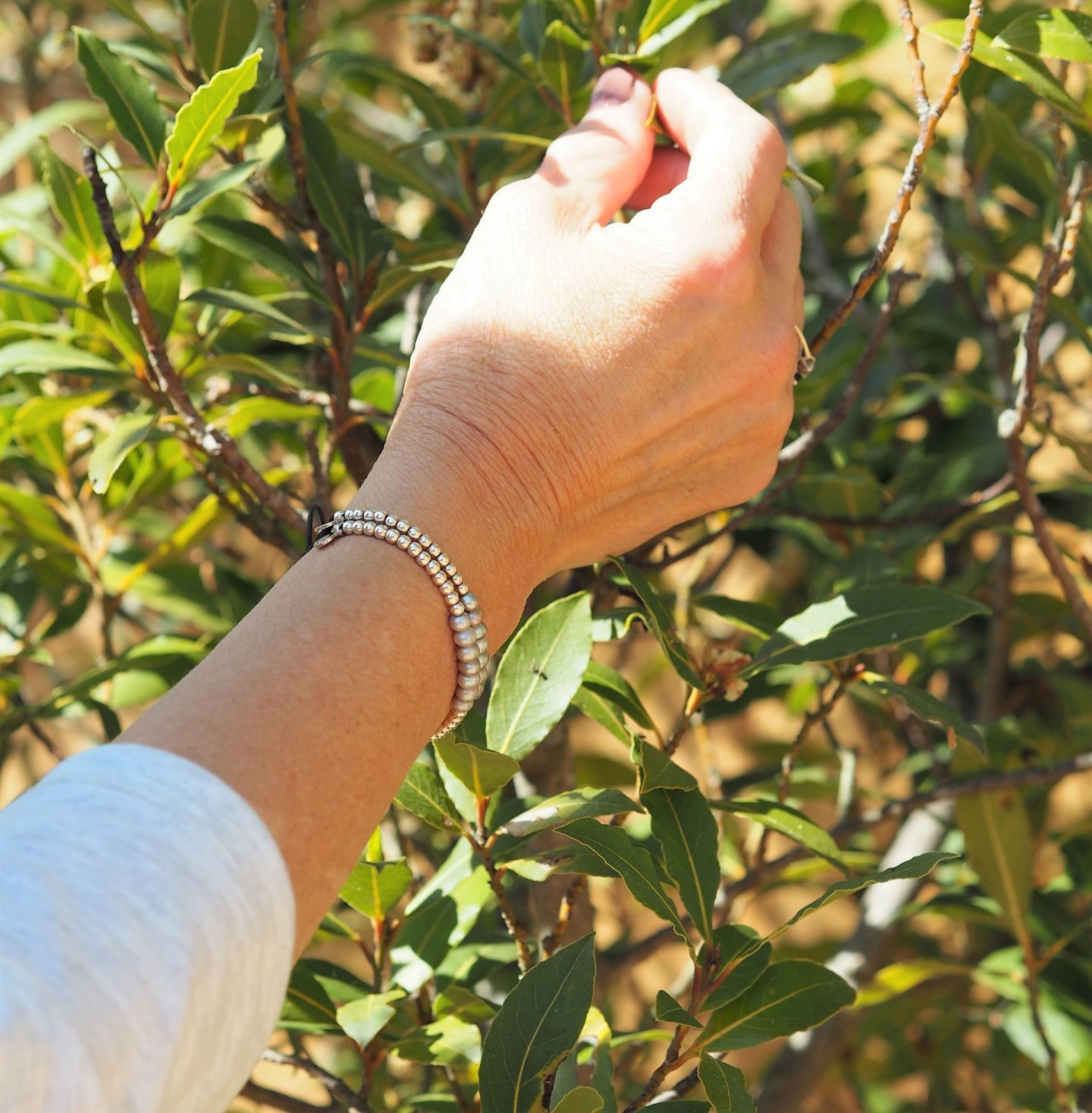 It's the finishing touches that make an outfit, casual style or any style. I've opted for silver accessories including my pearl friendship bracelets from Claudia Bradby. I announced some exciting news about the brand in my last weekly edit.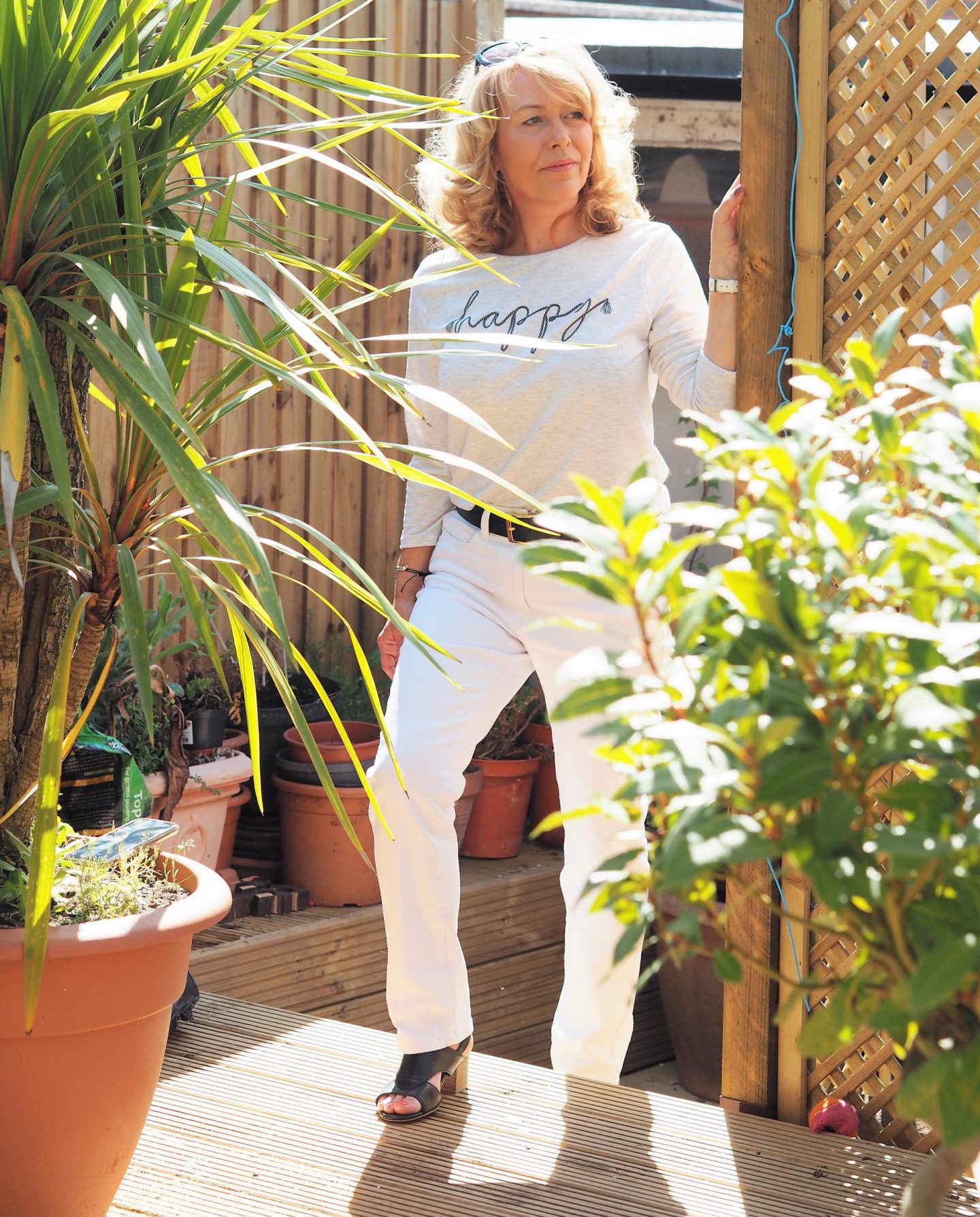 Finding spots in the small garden to take some photos has been challenging. It's south-facing and it's so bright at most hours in the day.
I can't wait to be able to just go outside and take photos elsewhere. I'm really pleased with this new casual style outfit though and I'm interested in hearing what you have been wearing while we've been staying in through this lock-down.
Shop The Look
Casual Look No.2 The Julie Jegging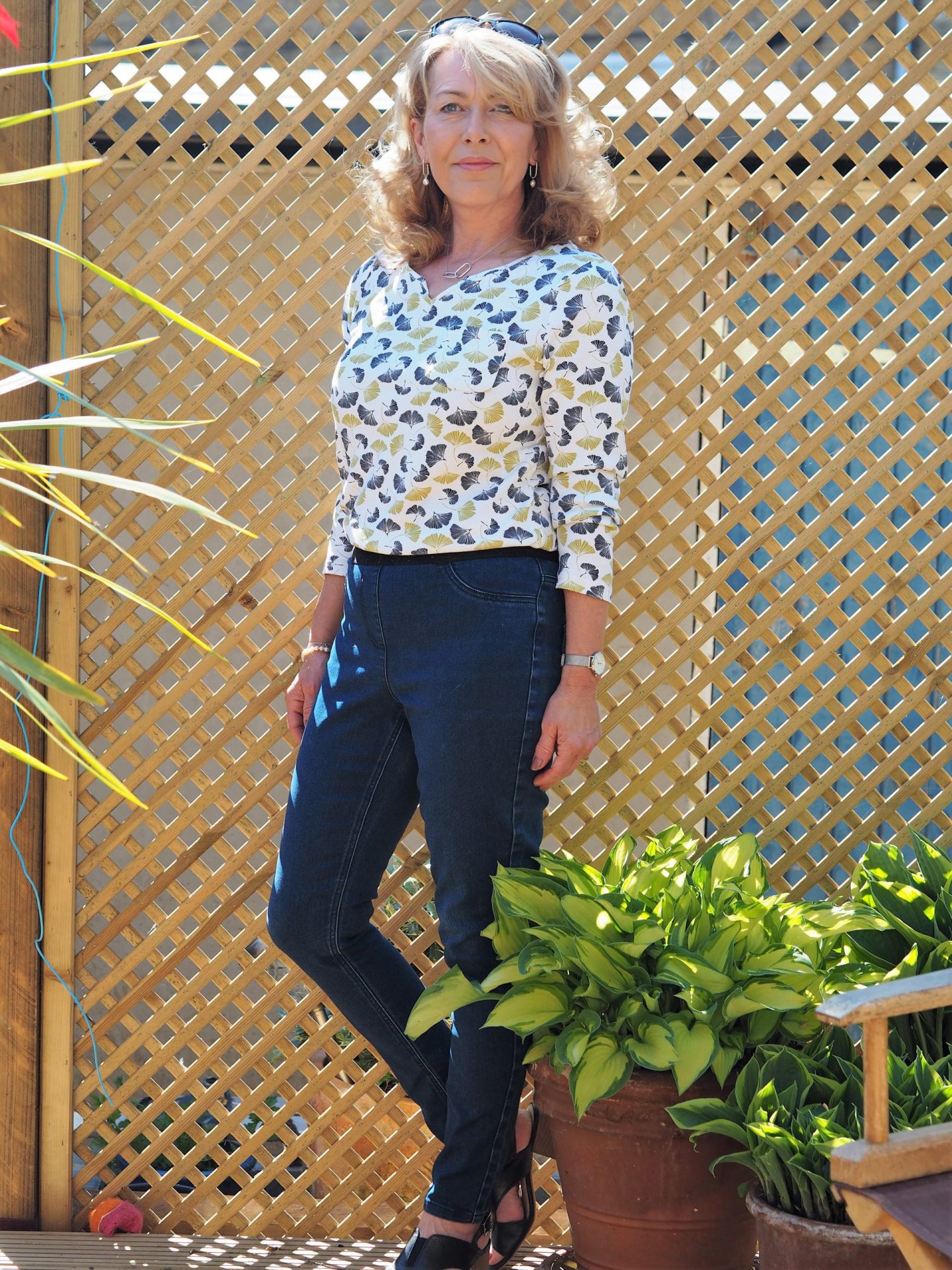 I have worn these jeggings so much! They are actually fading at the knee's now. They've been great through all seasons as are all jeans but these have been great to wear with a slouchy jumper and knee-high boots through the winter.
Available in different shades of denim, I would love a pair of these in white. I would wear them all through the summer. They are so comfortable and hug the body nicely with good stretch and they don't go baggy at all.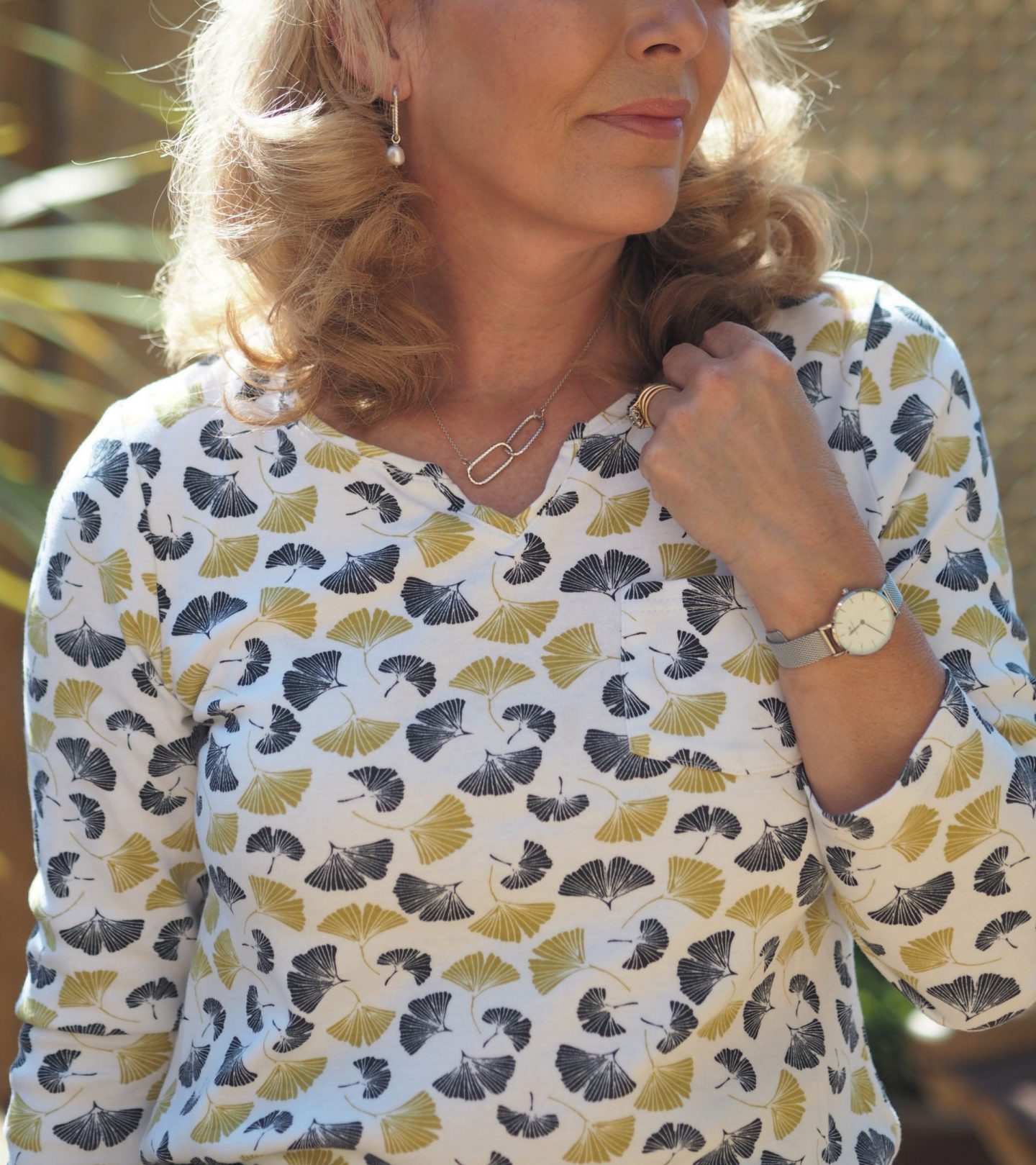 The 3/4 length sleeved T-shirt with the key-hole neckline also from Bonmarche and is a couple of years old now. I've added a lovely red version in the shop below or there are plain versions of this style available.
I've added silver accessories. The new Helix collection from Claudia Bradby and a silver watch from Daniel Wellington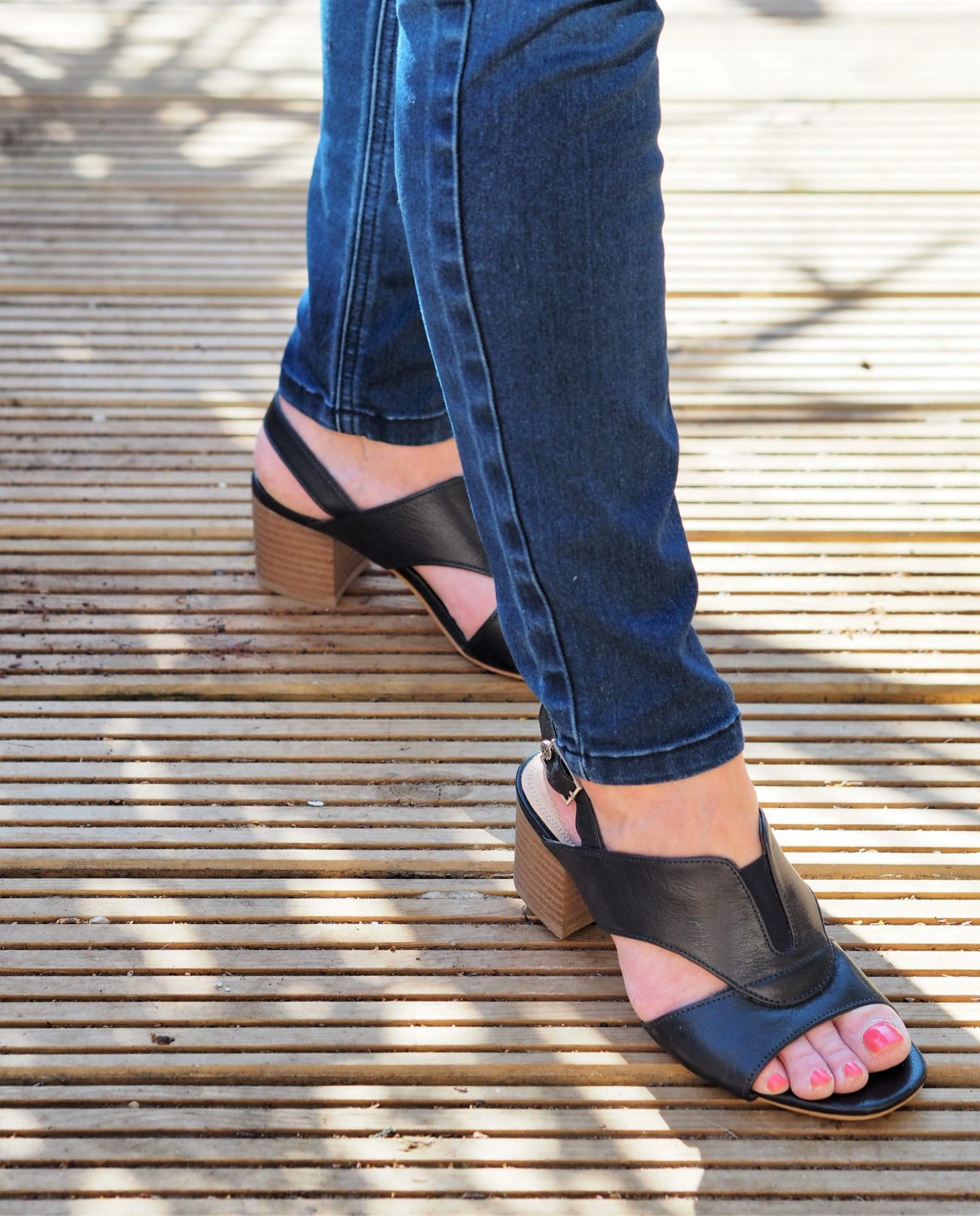 I paired the jeggings with sandals that I received from VanDal shoes late last year. On checking I see that these are still available. There's a lovely pewter colour available too. If like me you have wide feet you will love these.
Shop The Look
Casual Look No.3 The Betty Bootcut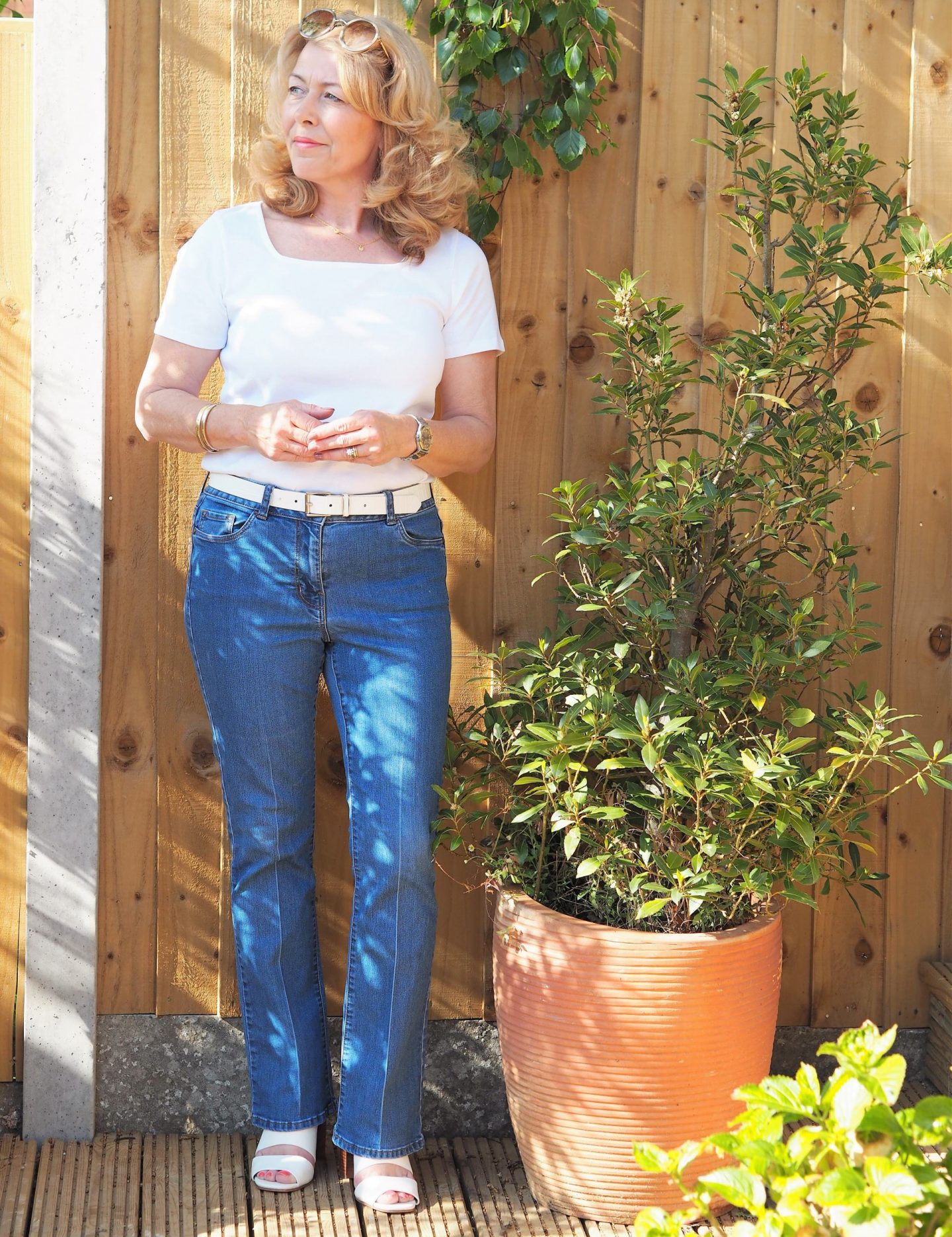 Look three, I've saved my favourite Bonmarche Betty Boot Cut jeans till last. Am I one of the few left that Irons creases into the fronts? You can see how much they have been worn, the seam is nearly white!
Thinking about it, I don't know why I haven't got the Betty Boot Cut jeans in the long length to wear with heels. I like them to skim the floor and make my legs look longer. I normally wear flat shoes with these which is why I remember ordering them in the shorter length.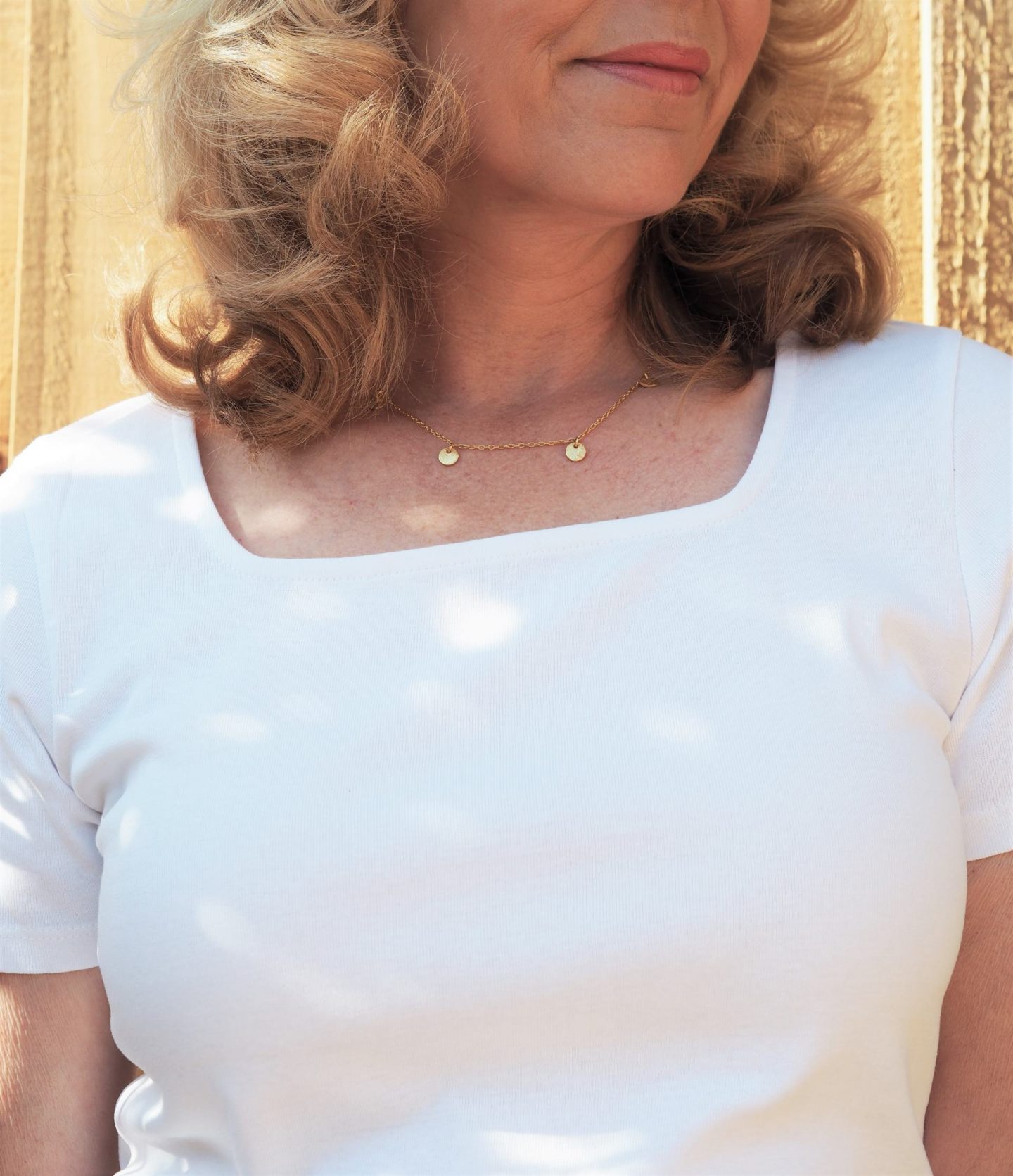 One thing I wanted to mention was the quality of Bonmarche's T-shirts. I have quite a few of them in various colours and the price point for what you get is the best. This square necked T is £7.00 I know it will last for a good few years as my others have.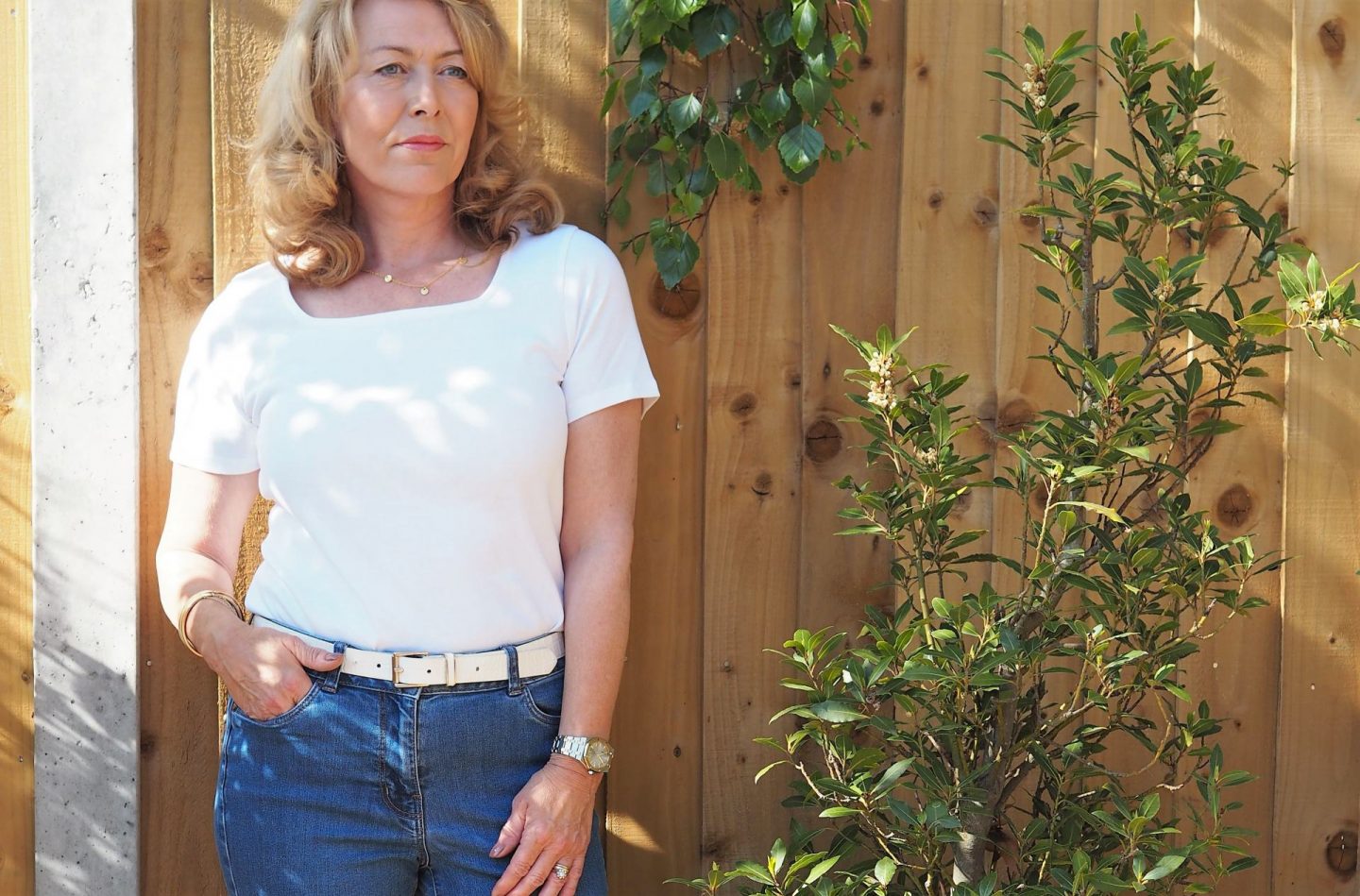 There are cheaper stores that you can buy T-shirts from but by the end of the season of wearing I bet they are more or less ready for the bin? These aren't at all flimsy, the material is very good and they stay in shape too. I really recommend them.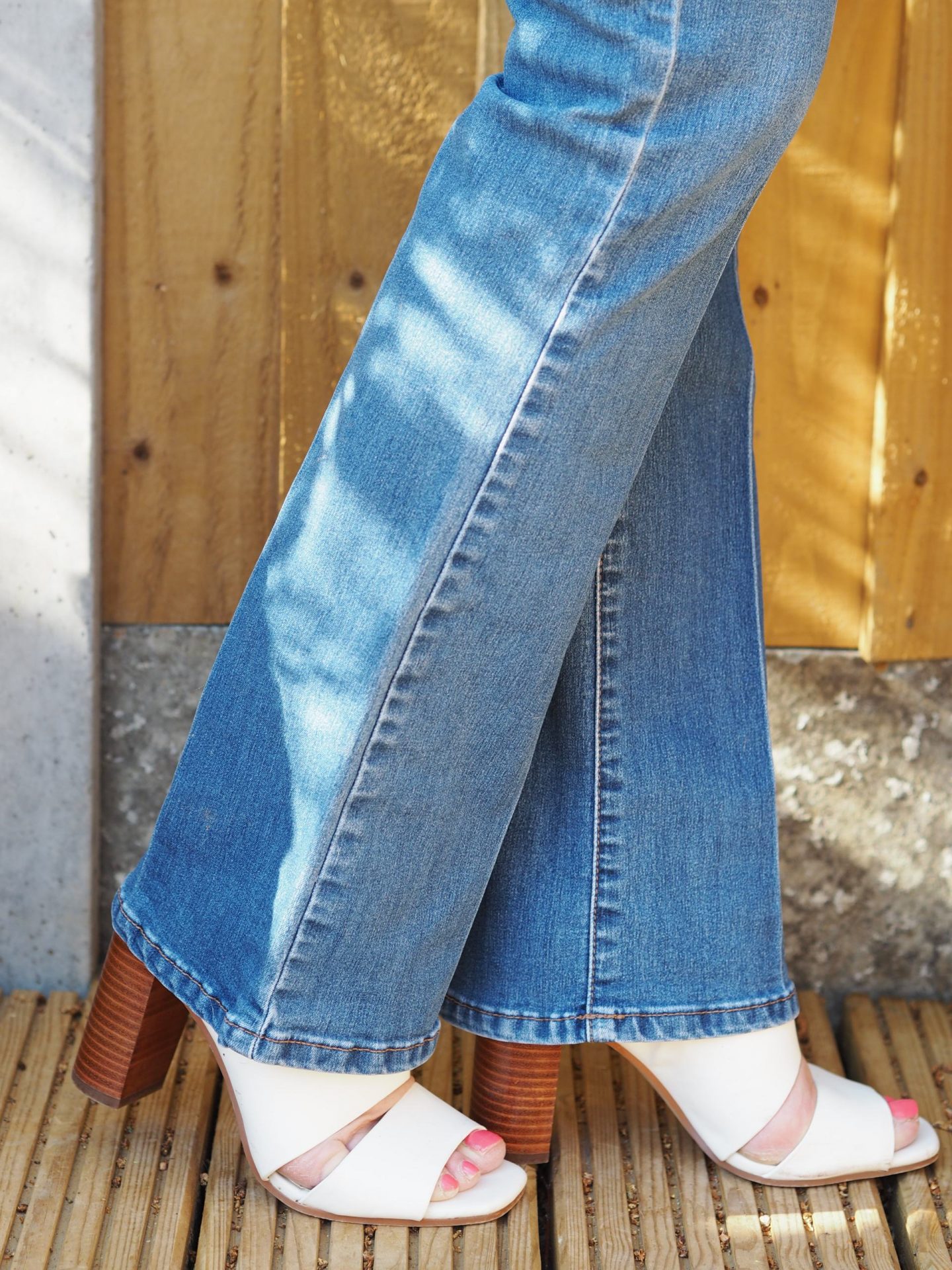 I've paired white heeled mules to complete the final casual style. I will be putting my slippers on once I've finished shooting these photos! The mules are from last year but I've added some gorgeous ones in the shop below. I'm tempted to buy them!
I'd love to hear which casual style is your favourite and which type of jean you would go for?
Shop The Look
Keep you and yours safe and well xx
Please be aware that there are affiliate links included in this post at no cost to you if they are clicked on
---
Thank you for stopping by!
Come back for more. Click on the subscribe form below
YOU MAY HAVE A FRIEND THAT'S INTERESTED IN THIS? PLEASE USE THE SHARE BUTTONS
XO LAURIE
Subscribe for the latest updates!