I spent a good few days barely getting dressed before lock-down was announced. We had started isolating roughly two weeks prior after doctors advice. We've just reached the fifth week.
It was so depressing watching all of this unfold on the news, wasn't it? I barely watch it now, safely tucked up in my building site. Time to create some normality I thought. I made a point of being dressed by 10 am every day. I get up around 6 am but I'm a very slow mover! I work on the PC and browse social sites first thing. I'm enjoying having time on my hands, are you?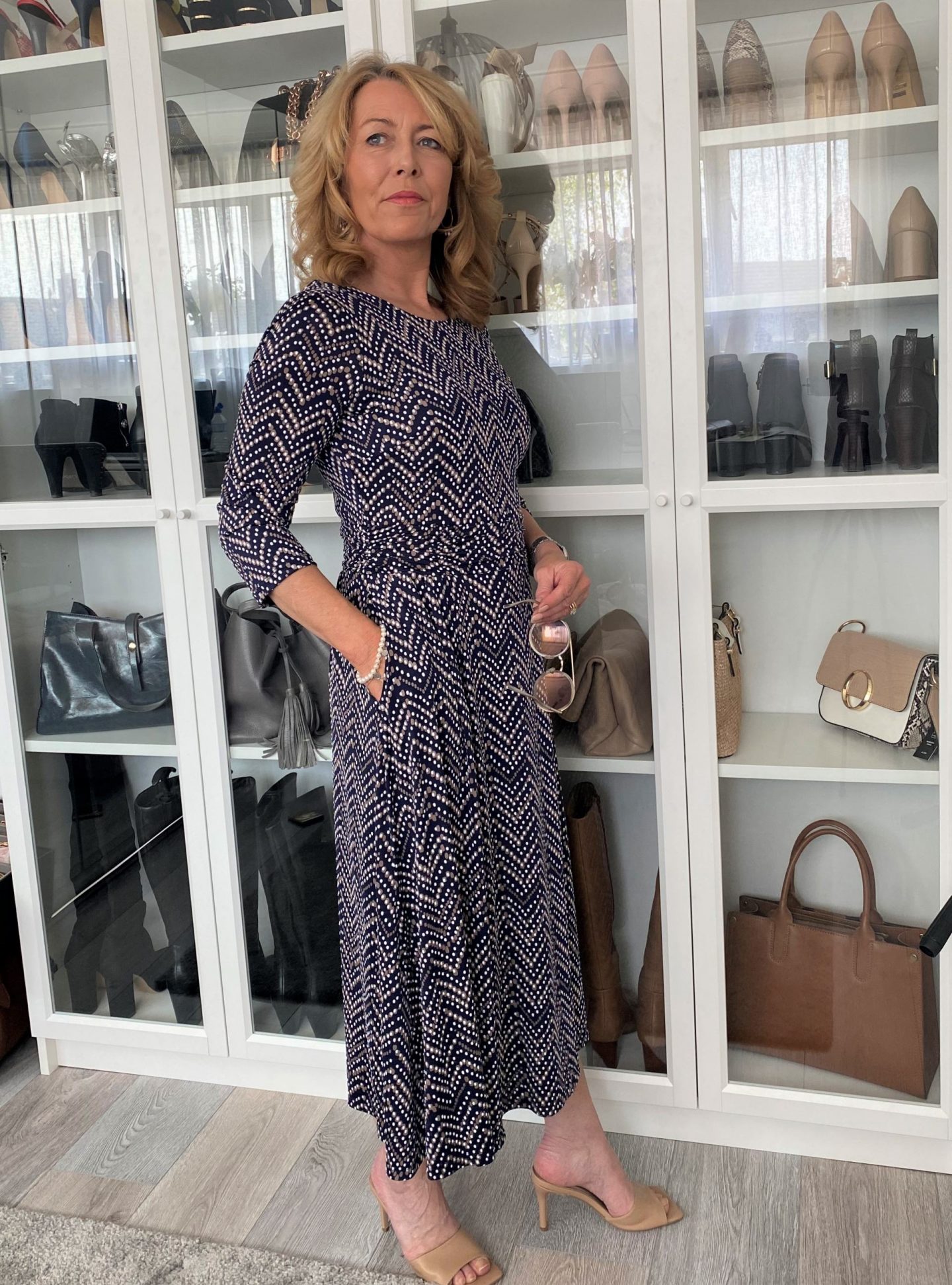 I even managed to wear a dress one day last week! It made me feel better although I will admit to only wearing the heels for the purpose of the photo!
The dress is from Roman Originals. I thought it would be a nice item to have in my wardrobe to wear in between the seasonal chilly/warm weather until we get into some good sunny warm spells. It's currently on sale at £32.00 I think that's very affordable for an outfit.
The dress is non crease and stretchy and fluid, so this is very comfortable to wear indoors. And it has pockets.
The mules are new. I'm liking the new square toe trend and I liked the look of these "not too high a heel" nude mules. Anyone else finding it hard not to shop too much online at the moment?
A surprise announcement during lock-down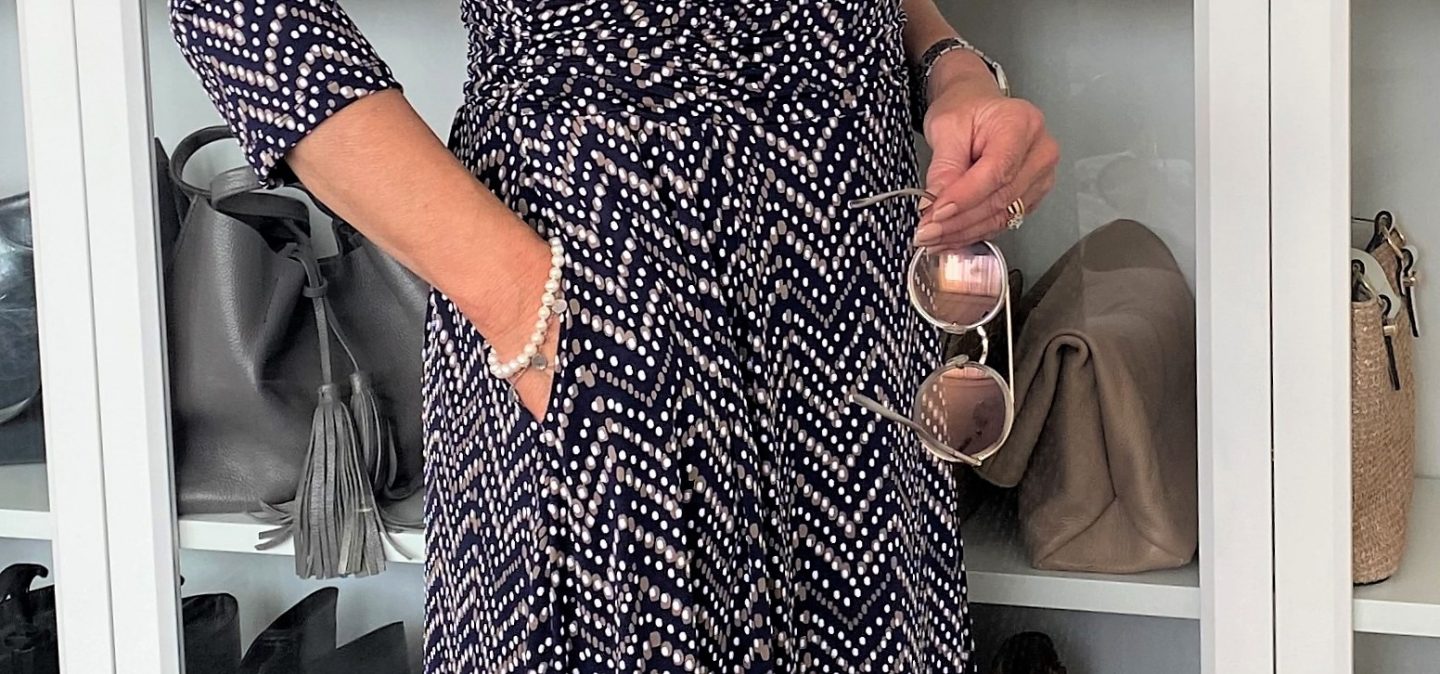 I had some lovely news from one of my favourite jewellery brands Claudia Bradby. I'm proud to say that I'm now an ambassador for the brand this year, and this really lifted my spirits. I'm wondering how the blogging world is going to be affected by this virus.
I'm a lover of pearls and Claudia's designs are just beautiful. I've written a few posts – Classic Timeless Pearls and Pearls Styled Ladylike Are a couple of my favourites. I wear pearls of some form on most days as you can see above I like Mixing pearls with other bracelets like the silver chain one above.
I've recently been featured on Claudia Bradby's website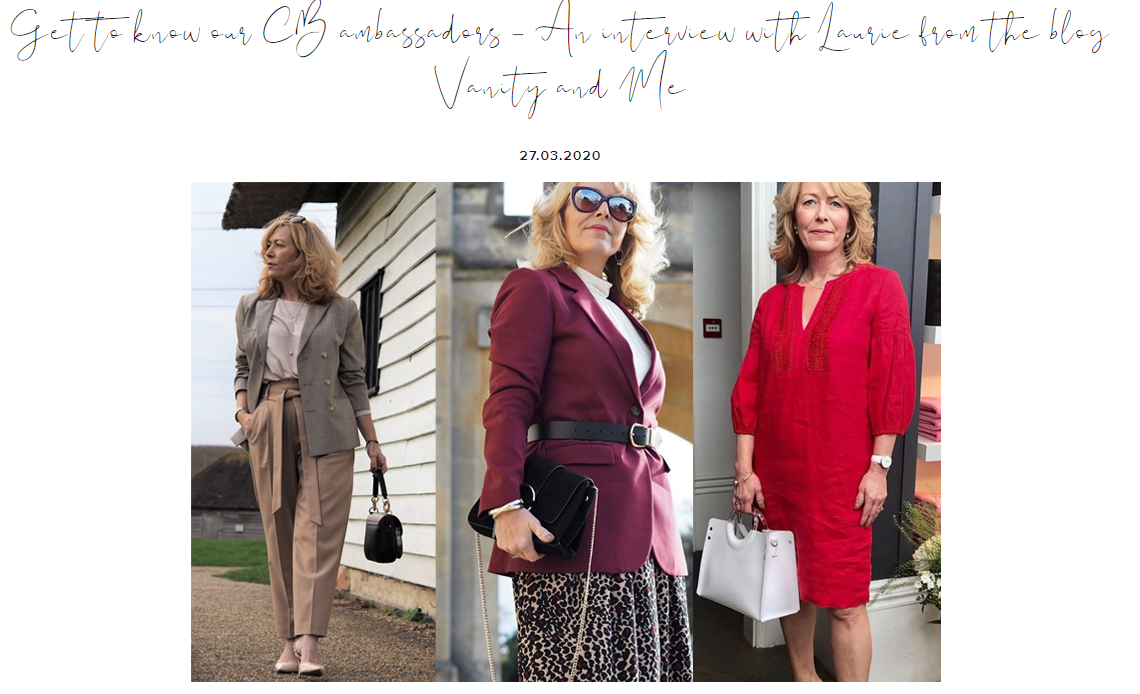 I hope you can pop over for a read. There's a new collection just been launched by Claudia called dream catcher. There are some really beautiful pieces. What I like about Claudia's designs are that they incorporate classic pearls but modern designs. and there's a 20% discount for the Easter period too.
Have a read of my interview with Claudia and let me know what you think. It's a proud moment for me.
The sun has shone for us. That's a bonus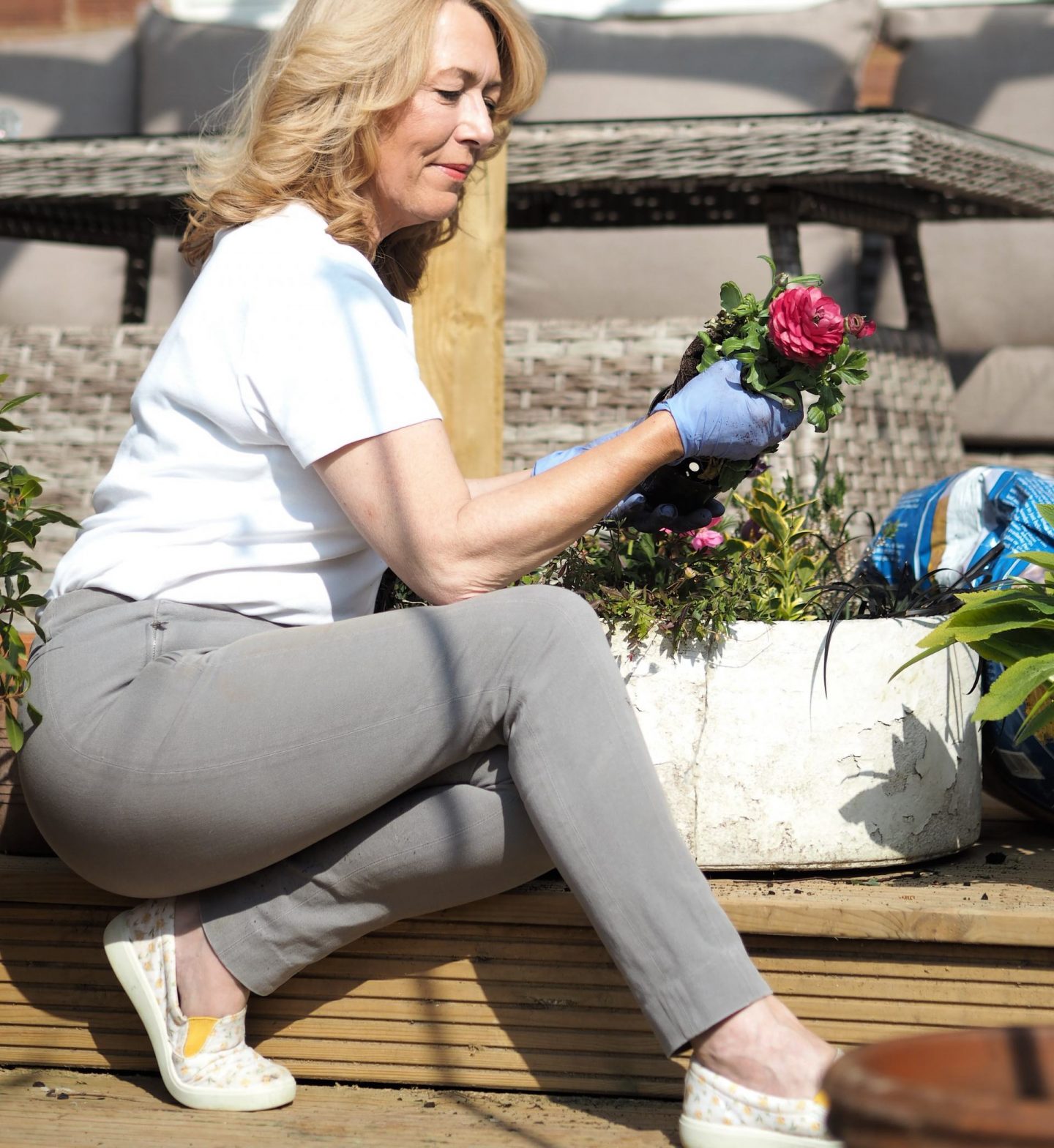 Any of us that have a garden is blessed at the moment. I feel so sorry for people living in high rises and I know a fair few in London. Especially with the weather being like it is at present.
My garden was nearly finished at the start of this lock-down and all I wanted was some plants. Most websites had a delivery waiting time of three weeks or more, but if you need plants for the garden and are prepared to wait then just google buy plants online and there are quite a few that deliver.
My son drove out to a place that he knew of, it's not a garden centre, more like an at the side of the road seller. He bought me a few plants for my birthday, left them on the doorstep and I've enjoyed planting them up.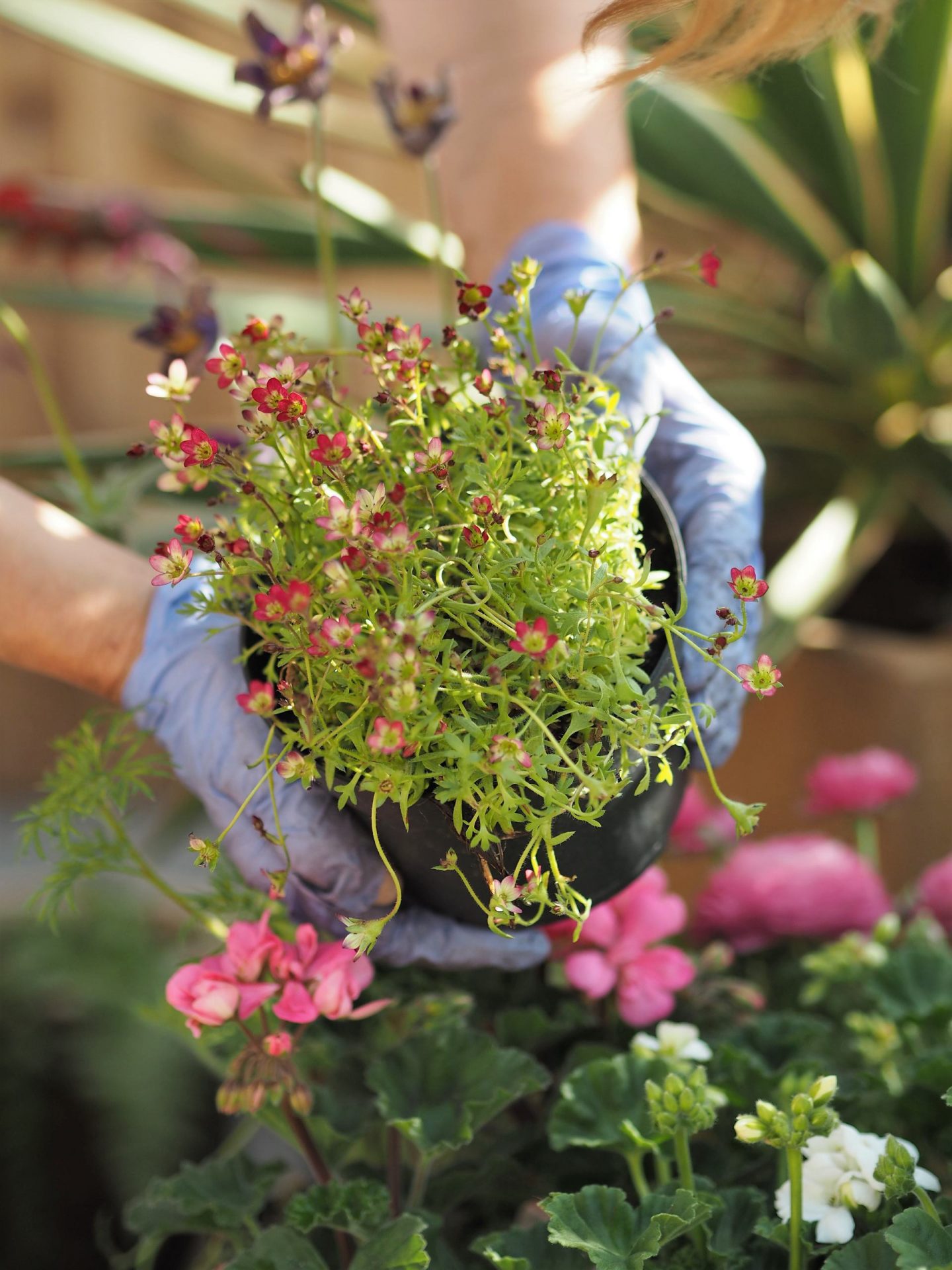 I have no idea what this cute little plant is, so if you do, could you let me know how to care for it? The white pot in the picture above was mums. I have two of them and she bought them in the early '70s. They both require some repairing and a lick of paint but that will wait now until next year.
Mum would plant up one pot and dad the other, and I was always summoned around to the house in their later years to judge which one I thought was the best. They are very dear to me those pots and they share many a fond memory.
Garden furniture saves the day
I had paid for the garden furniture a couple of weeks prior to the lock-down. A local store in town, obviously shut now. I managed to find them online and gave them a call. I was so happy when they said they could deliver the furniture.
It arrived at 7.30 in the morning, planted on my front lawn! Obviously, no-one is to have close contact. So there was Dee and myself carting this lot through the house at silly o'clock in our dressing gowns.
But boy, has it made a difference. I had been sitting on my fishing chair prior to receiving it. It's been lovely being able to pass some time on the laptop sitting out there.
I'm sharing my new Vionic Uk flat summer shoes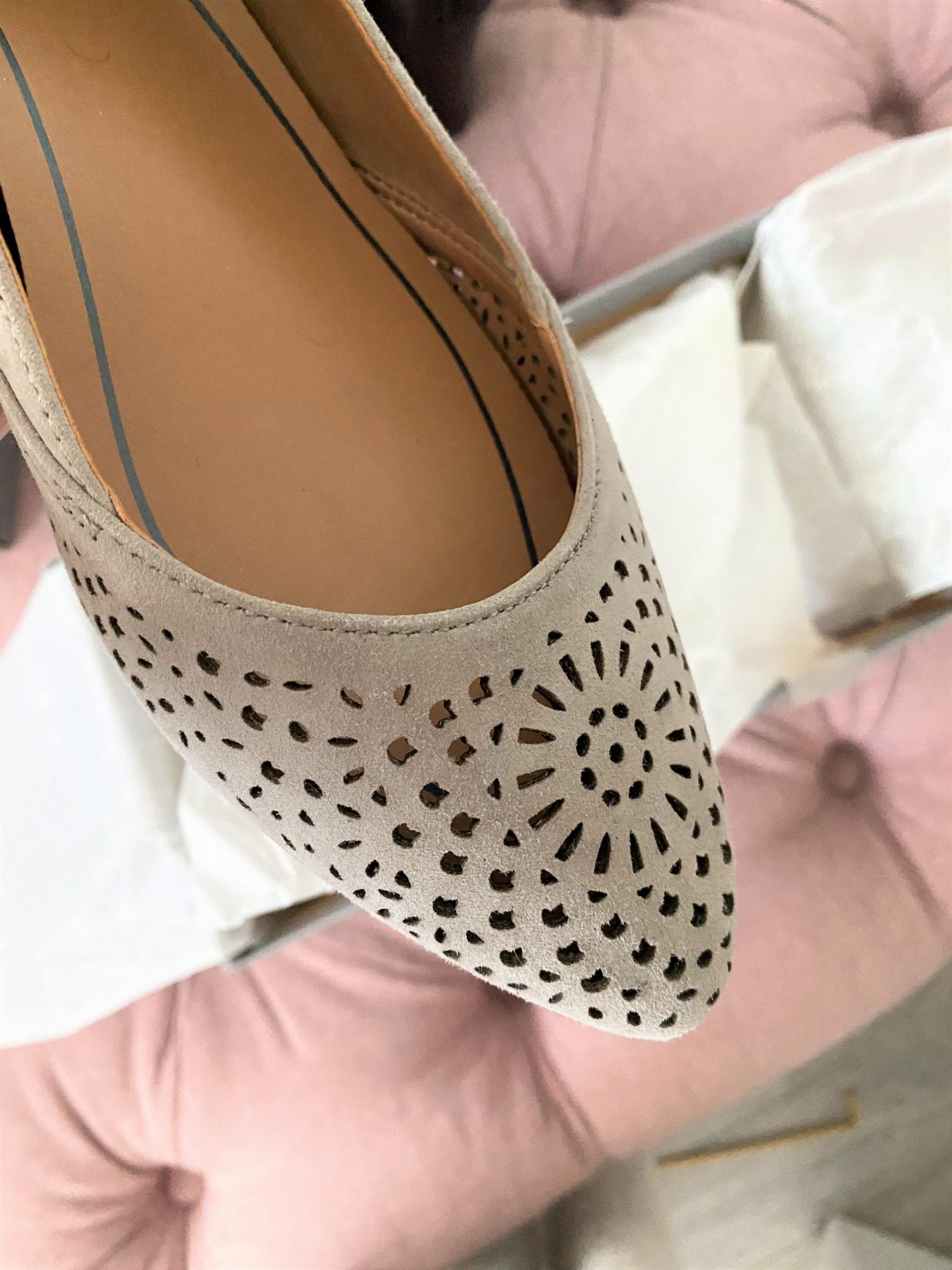 The new Carmela flat pumps are gorgeous and I can guarantee I will wear these out just as I did my Carole flat pumps the previous two years!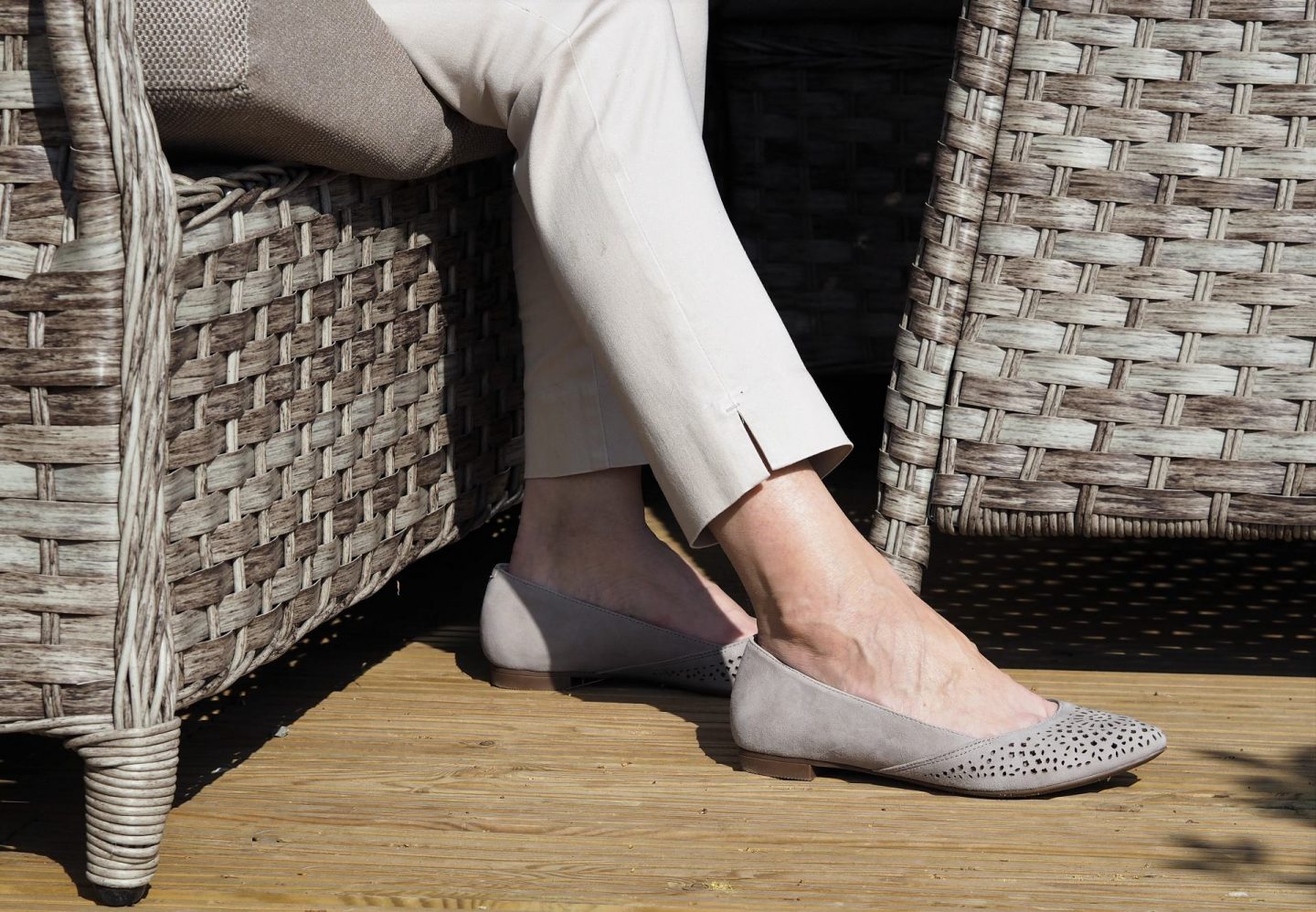 These are so comfortable and I love the colour, perfect for my neutral wardrobe. Here's to walking a few miles in these when I can get out! Do you know the secret about Vionic shoes?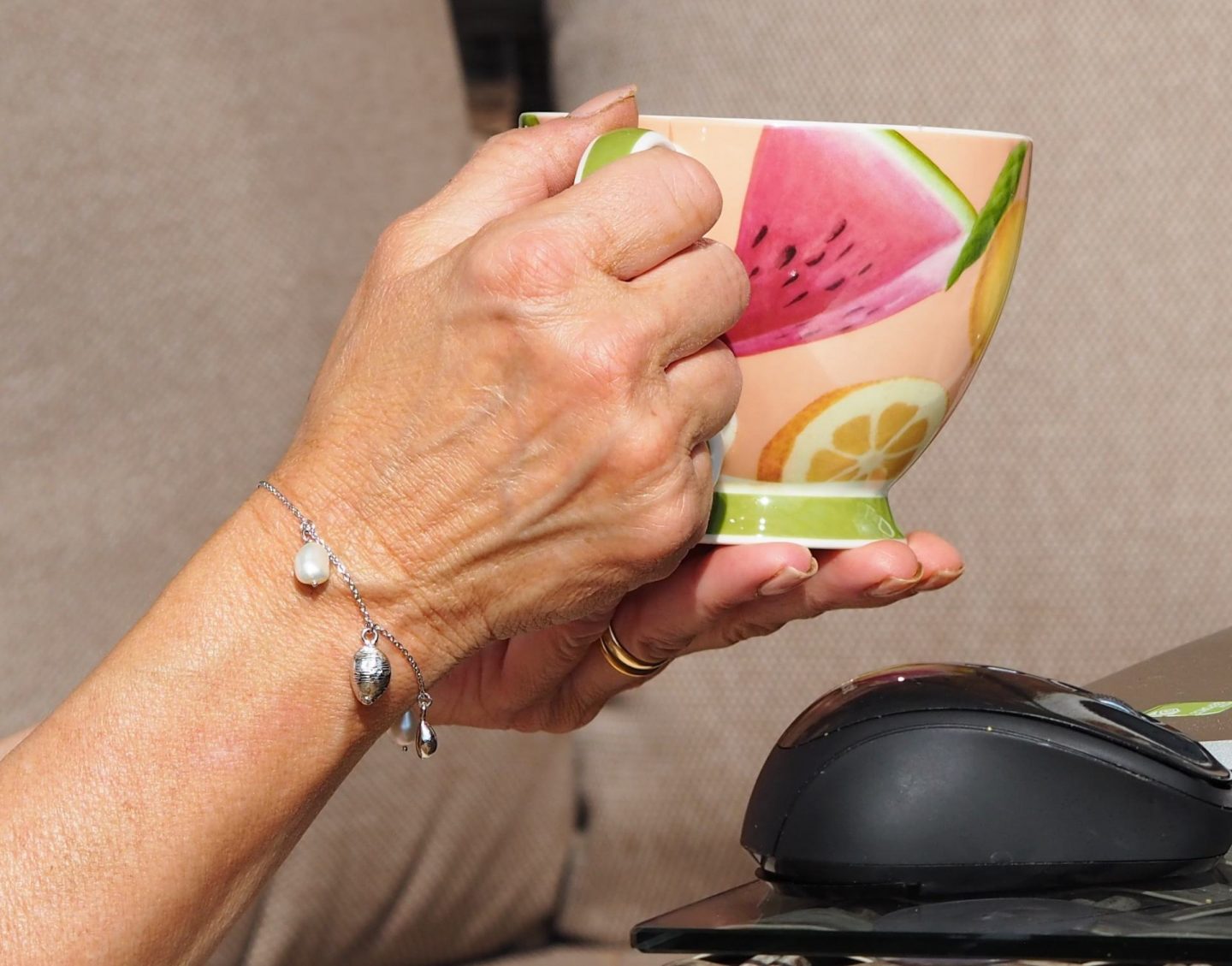 A quick shot here of the new collection from Claudia Bradby. The Dream Catcher Cowrie and Pearl bracelet are gorgeous. Lots to come about the new collection soon.
I'm interested in hearing how you have been coping during lock-down? How have you adjusted? Are you trying anything new? I look forward to hearing your thoughts.
Keep you and yours safe and well xx
Please be aware that there are affiliate links included in this post at no cost to you if they are clicked on
---
Thank you for stopping by!
Come back for more. Click on the subscribe form below
YOU MAY HAVE A FRIEND THAT'S INTERESTED IN THIS? PLEASE USE THE SHARE BUTTONS
XO LAURIE
Subscribe for the latest updates!